Review of Alexander McQueen Holiday 2021 Ad Campaign Film by Isabel Garrett
Alexander McQueen shares a uniquely beautiful Holiday Gifting 2021 campaign by visionary animation director and filmmaker Isabel Garrett.
Garrett's stop-motion puppetry recalls the eerie whimsicality of A Nightmare Before Christmas or James and the Giant Peach, though with a flavor all her own. The film focuses on the natural world and the hidden treasures – both manmade and natural – that find their way into the tangled undergrowth of a forest floor. Handcrafted in elegant and spindly puppet style, moths, skulls, beetles, spiders, mushrooms, and snakes form a backdrop to exclusive iterations of the house's iconic bags. Jewelry appears alongside, featuring talismans and charms, symbols of luck and love, also inspired by flora and fauna.
One might not think of skulls, snakes, spiders, and a dark tangle of undergrowth as elements that would make up an excellent Holiday campaign, but it is just these pieces that make its world so distinct and strong.
Garret's work pulls us into a wintry world of unseen mystery, inspiring a sense of awe and wonder for the things we so often overlook or fail to notice.
Generosity – in this case, a generosity of noticing – is what characterizes the holiday spirit. The campaign beautifully combines this spirit with the difficult-to-notice codes of nature and the design codes of Alexander McQueen to create a world characterized by inspiration, community, and wonder.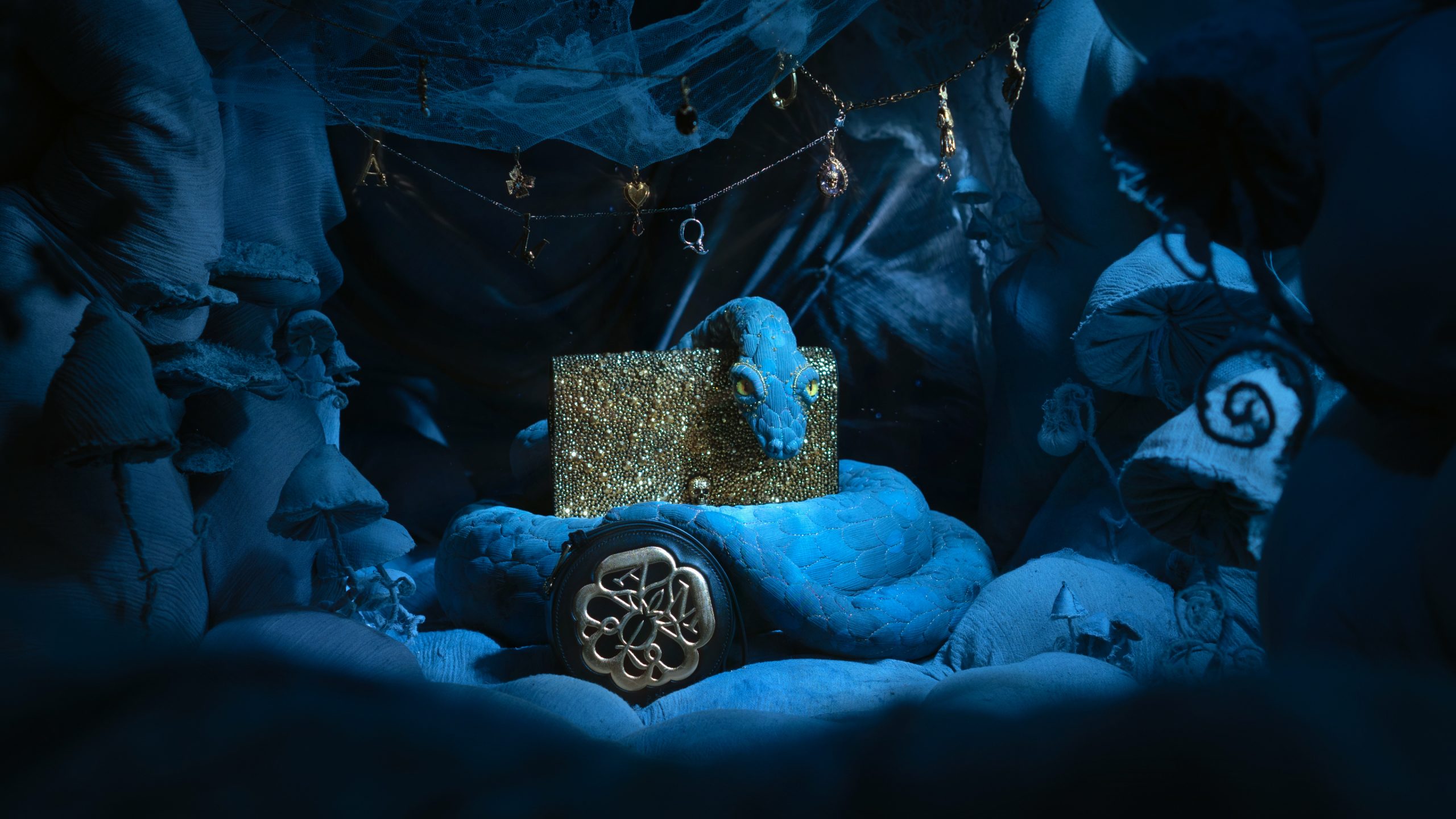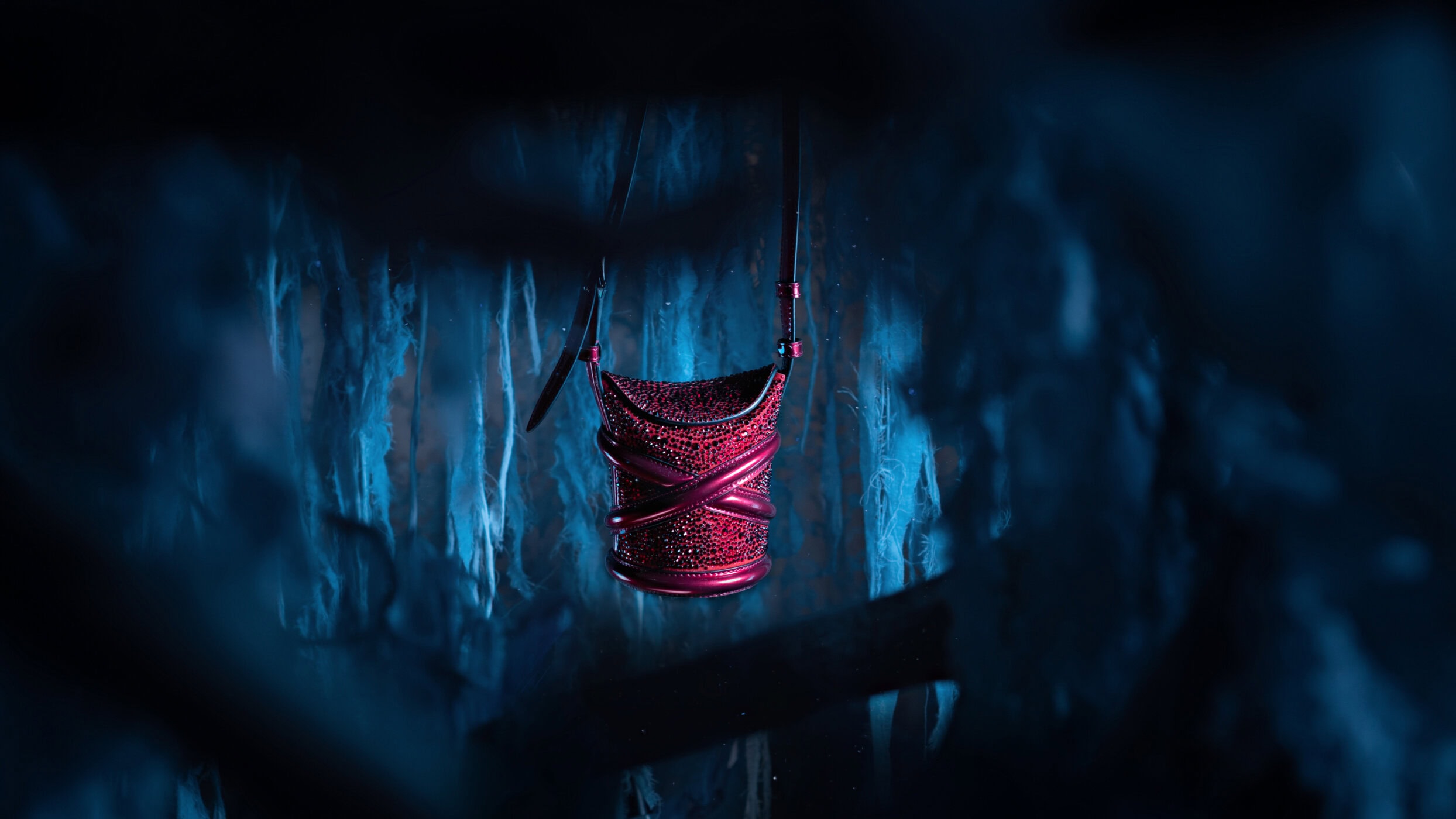 Alexander McQueen Creative Director | Sarah Burton
Director | Isabel Garett

---