[emaillocker id=508923]
THE IMPRESSION COMPILES THE MOST IMPORTANT PROFESSIONAL FASHION MOVES OF THE WEEK. 

Surridge to Roberto Cavalli, Weston to Dunhill, Tourniaire-Beauciel to Robert Clergerie, Von der Goltz to Net-a-Porter

This week Paul Surridge is named as Peter Dundas's successor at Roberto Cavalli, Mark Weston departs Burberry for Dunhill as Creative Director, and David Tourniaire-Beauciel joins Robert Clergerie as Creative Director.
[hr align="center" weight="thick" style="line"]

BY THE IMPRESSION TEAM
BRANDS & Retailers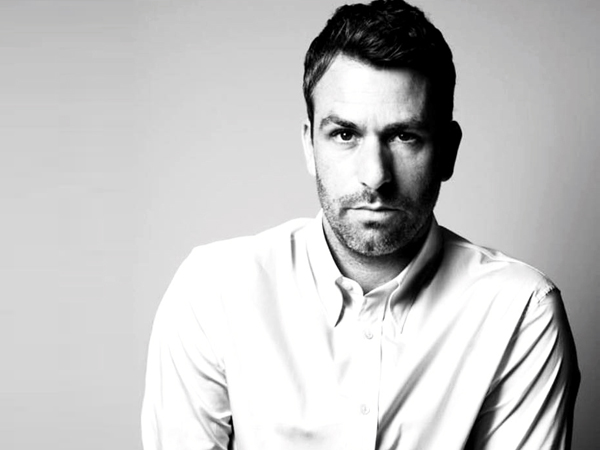 Roberto Cavalli Taps Paul Surridge As Creative Director
Paul Surridge has been named Creative Director of the Roberto Cavalli, succeeding Peter Dundas, who left in October. Surridge most recently served as Creative Consultant to Acne Studios – overseeing all the menswear activity. From 2011 to 2014 he was Creative Director at Z Zegna. The English designer cut his teeth at Calvin Klein during the 90s before joining Christopher Bailey at Burberry from 2003 to 2007. In 2007, he became design director men at Jil Sander under Raf Simons. Surridge's first season will be the women's Spring 2018 collection, shown in Milan in September.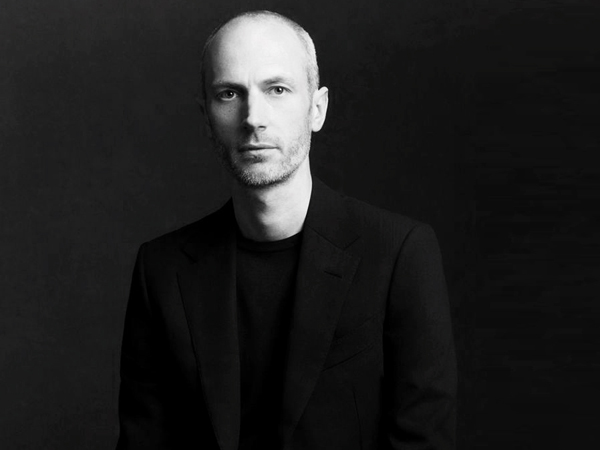 Dunhill Appoints Mark Weston As Creative Director
Mark Weston has been named Creative Director of British luxury goods brand, Dunhill. Weston previously was SVP of Menswear – Apparel & Accessories at Burberry where he joined in 2007 as Design Director of Menswear. Prior to Burberry he worked for Coach for three years as a Design Director. He began his career as a designer at Donna Karan for 4 years. His first collection for Dunhill will be shown in June during London Collection: Men's.
Robert Clergerie Names David Tourniaire-Beauciel As Creative Director
David Tourniaire-Beauciel has been appointed Creative Director of Robert Clergerie, replacing Roland Mouret who served in the role for six years. Tourniaire-Beauciel joins from Balenciaga were he was Head Shoe Designer. Prior to that he was with Maison Margiela for 11 years as Head Shoe Designer. He previously held Head Shoe Designer roles at Salvatore Ferragamo, Isable Marant, Givenchy, Stella McCartney, and Emmanuel Ungaro. He began his career as at Stephane Kélien. His first collection for Robert Clergerie will be Winter 2018.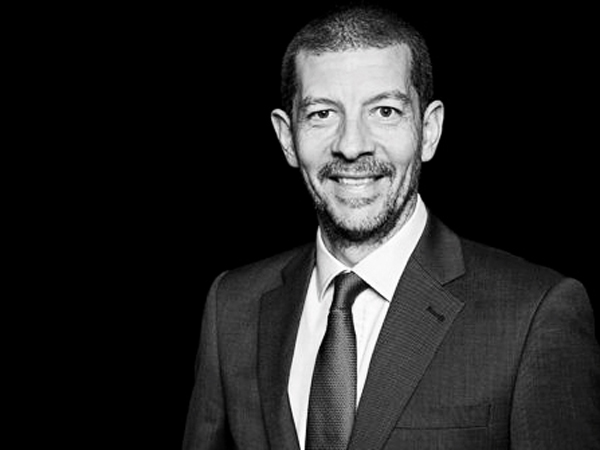 House of Fraser Names Alex Williamson CEO
British retailer House of Fraser has tapped Alex Williamson as Chief Executive Officer effective July 31. Williamson joins from Goodwood where he served as CEO since 2012. He joined Goodwood as CFO in 2008, and was later promoted to Group Managing Director before taking on the CEO role. He was the former head of finance at TUI Travel.
Net-a-Porter Names Elizabeth von der Goltz Global Buying Director
London based Net-a-Porter has appointed Elizabeth von der Goltz as their new Global Buying Director leading their buying strategy across all product categories. Von der Goltz joins from Bergdorf Goodman where she joined in the role of buyer in 2000 and rose through the ranks to SVP and General Merchandise Manager. She will relocate to the company's London headquarters.
Kenneth Gaston, previously VP, Associate General Merchandise Manager at Bergdorf Goodman, is now VP General Merchandise Manager.
Karen Parkin, previously Chief Human Resources Officer at Adidas, is now Head of Global Human Resources.
Katayone Adeli, previously Artistic Director at Vince, has left the firm.
Vince Taps Caroline Belhumeur As Creative Director
Caroline Belhumeur has been named SVP and Creative Director of Los Angles based contemporary brand Vince. In her new role she will oversee women's and men's design, footwear, accessories, and store design. Belhumeur was most recently Sr. VP of Women's Design and Accessories at  Club Monaco.
Vince Promotes Marie Fogel to Head of Merchandising & Product Development
Vince has promoted Marie Fogel as Head of Merchandising and Product Development. Fogel previously led Vince's men's and denim merchandising, planning and product development. Prior to joining Vince, Fogel  spent eight years as Chief Merchandising Officer at Ralph Lauren overseeing Denim & Supply Ralph Lauren brand. She has held various leadership merchandising and development roles at New York & Company, Polo Jeans Company, Badgley Mischka, Calvin Klein, and Williwear/Willi Smith Ltd..
Julie Kwon, previously Sr. VP at Vince, has left the firm.
Delpozo Taps Pablo Badia As General Manager
Spain based design house Delpozo, owned by group Perfumes y Diseño, has appointed Pablo Badia as General Manager. Badia previously was GM of Spain and Portugal for Children Worldwide Fashion. Badía has previously worked at Karen Miller, Carolina Herrera and Camper, among others.
Jake Pegler Morgan, previously Assistant Vice President, Grooming and Beauty at Nike Communications, is now Manager of Global Communications at Bumble and bumble.
Tara Levy, previously Director of Communications and Programming at Swarovski, has left the firm.
[hr align="center" style="striped"]
SHOWS
John Elliott To Show Men's in Paris
Los Angeles based design, John Elliott, will be relocating his traditional runway show from New York Fashion Week: Men's  to Paris this season. The California native who grew up in San Francisco launched his men's collection in 2012 and is nominated for Menswear Designer of the Year at the 2016 CFDA Fashion Awards in June. The designer sited the effort to attract global retailers as the reasons behind the move.
Prabal Gurung To Show Resort 2018 At Berlin Fashion Week
New York-based designer Prabal Gurung is joining Berlin Fashion Week which is held at the end of June in a bid to expand further in Europe. The showing is being done with the support of Berlin Fashion Week producer, IMG.
[hr align="center" style="striped"]
AGENCIES
Matthew Moneypenny Departs The Great Bowery as CEO
CEO of mega-talent agency Great Bowery, Matthew Moneypenny, has parted ways with the firm he founded in 2015 due to differences with ownership, mutual fund firm Waddell & Reed. The Great Bowery is includes agencies Trunk Archive, Streeters, CLM, M.A.P Ltd, Wenzel & Co., Tim Howard Management and Bernstein & Andriulli, Lookbooks Media, Snapper Media, The Production Club, and Gallery Stock. Moneypenny formed Great Bowery while CEO of Trunk Archive, a role he held since 2007. Prior to that he was an Agent at Art + Commerce. From 1996 to 2002 he spent 6 years as a talent agenct in Los Angles at International Creative Management.
Richard Companik Named CEO of Great Bowery
Great Bowery has promoted Richard Companik to CEO. Companik had been Chief Operating Officer and CFO of Great Bowery since its inception in 2015. Prior to that he had worked at Trunk Images Inc. which became a part of Great Bowery portfolio. Previously Companik was COO/CFO of Art + Commerce from 2002 to 2007. He began his finance career at Disney ABC Television Group.
[hr align="center" style="striped"]
MEDIA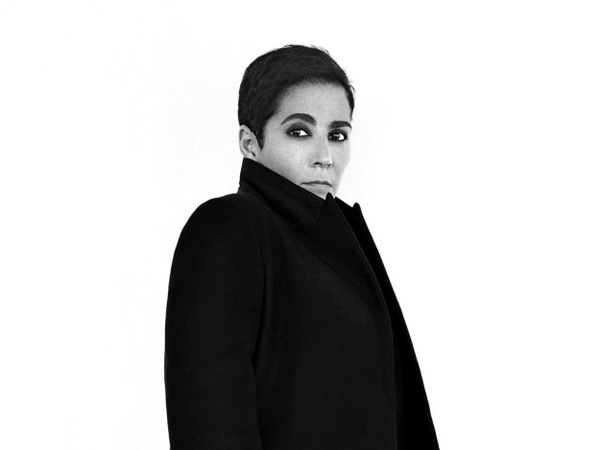 Ruba Abu-Nimah Named Creative Director of Elle US
Elle US has appointed Ruba Abu-Nimah as Creative Director. Abu-Nimah joins the publication from Shiseido where she served as the global Creative Director since 2015. Prior to that she was VP Global Creative Director at Bobbi Brown fro eight years. Nimah began her career in magazine publishing as a designer at Elle Paris, and was a member of the founding design team at French Glamour.
[hr align="center" style="striped"]
PUBLIC Relations
Nicole Poloso, previously assistant account executive at Evyn Block Communications, is now Fashion Account Executive at Think PR.
Dondalyn Breaux, previously Fashion Account Coordinator at Think PR is now Junior Account Executive.
Julia Sag, previously PR Coordinator at Calvin Klein Home, is now Senior Account Manager at The Consultancy PR.
[hr align="center" style="striped"]
REPRESENTATION
Spring London announces its representation of Mandkhai.
Think PR announces its representation of Leimere.
Sydney Reising Creative announces its representation of Frances de Lourdes.
LaForce announces its representation of nyakio.
Agentry PR announces its representation of Daniel Hechter.
[hr align="center" weight="thick" style="line"][emaillocker]