DOUG LLOYD & TODD HIDO BUILD AN AIR OF SUSPENSE FOR BOTTEGA VENETA'S SPRING 2017 CAMPAIGN

BY KENNETH RICHARD

Bottega Veneta's Creative Director Tomas Maier has always understood the "art of collaboration." Teaming with creative agency Lloyd & Co and its lead Doug Lloyd over the past number of years to create campaigns that are as much about art as they are about the art of marketing.
That artful marketing began when the designer cast Lauren Hutton to close his latest runway show while sporting a trench and the same red clutch she wore in the 1980 romantic crime-drama American Gigolo. Cue Lloyd and the drama unfolds like the three piece thriller.
[quote text_size="small" author="– Doug Lloyd"]
Tomas Maier's collection inspired the campaign with his nod to late seventies and early 80's. He cast the iconic Lauren Hutton in the show and she fit perfectly with that vibe. Thru the collaboration with Todd Hido, we wanted to create a sense of mood and mystery with a varied cast of characters, and shot the campaign in Paul Rudolph's mid-century architecture. The video also really played off of that sense of suspense with a track that is reminiscent of the American Gigolo genre soundtrack.
The result is a campaign full of memory, shadow, and elevation that makes one long to revisit the original source material. What was wise about how Lloyd and Hido treated the film, was as a distant relation rather than a piece to recreate. Opposed to LA, the campaign and film were shot at the Modulightor Building designed by modernist architect Paul Rudolph. Rather than casting a central pair of protagonists, they cast a range of personalities including Vittoria Ceretti, Hannes Gobeyn, Morten Nielsen, and Joan Smalls. Gone are the stereotypical inspired shadow of blinds that accompany most fashion stories based on the film, instead Lloyd gave a gentle hand to shadows and had set designer Jack Flanagan provide modern warm lamps.
The result is something of a piece of art in itself with just the right hues, spacial layout and tones. All of that accompanying a mood and one of the best background soundtracks for a fashion film in a long time.
The Impression suddenly gets that American Gigolo isn't due for a remake, it is due for a rewrite. And thanks to the team of Maier, Lloyd, and Hido, we know just the direction to steer it in.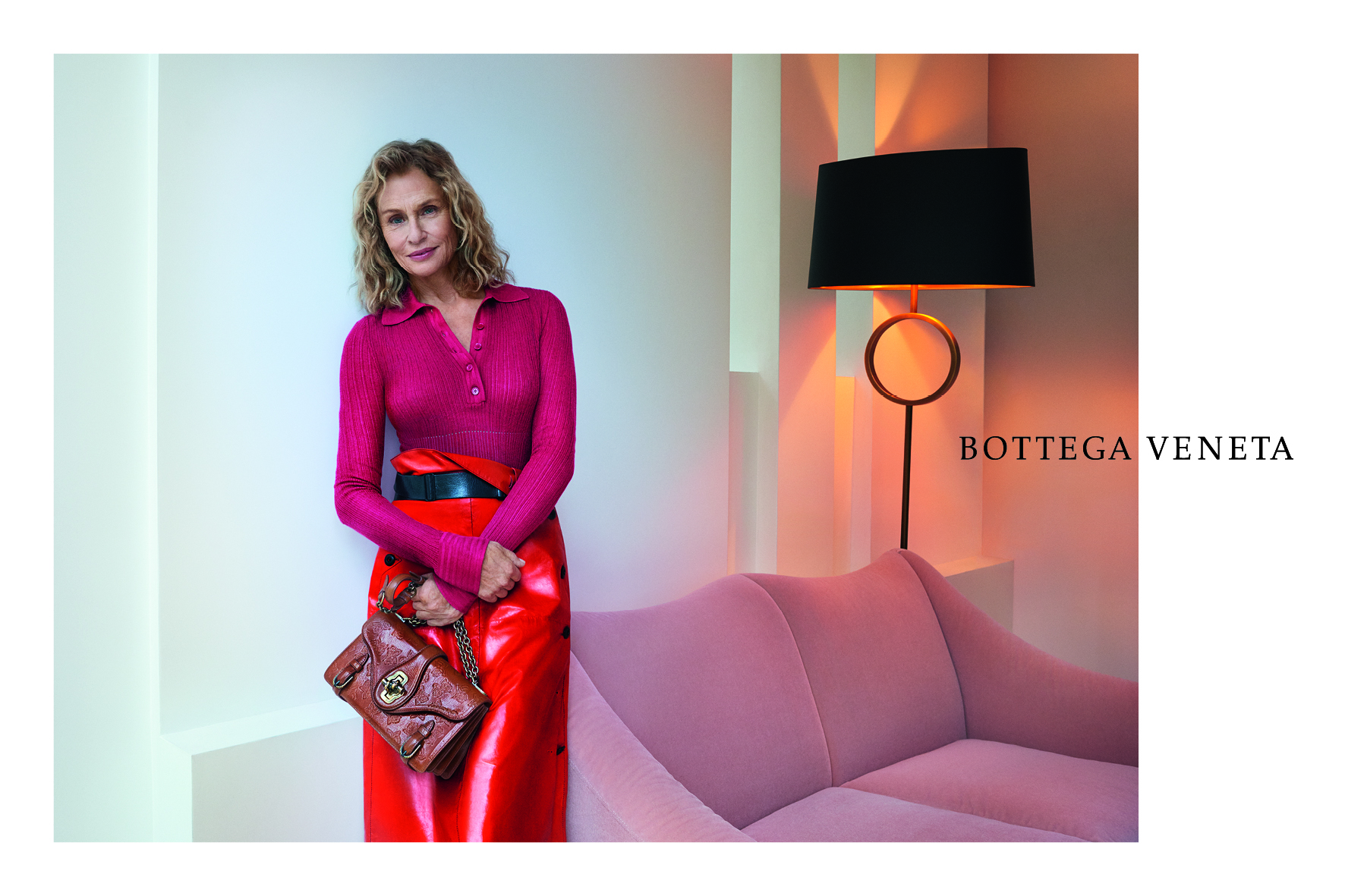 Agency | Lloyd & Co.
Art Director | Doug Lloyd
Creative Director | Tomas Maier
Photographer | Todd Hido
Models | Vittoria Ceretti, Hannes Gobeyn, Morten Nielsen, Lauren Hutton, & Joan Smalls
Hair | James Pecis
Makeup | Mark Carrasquillo
Set Design | Jack Flanagan
Campaign Film | Alexander Dynan
Behind-the-Scenes Film | Kyle Batten
Location | Modulightor Building, New York City – Designed by Paul Rudoplh