Review of Botter "The Dive" Ad Campaign by Botter Creative Directors Lisi Herrebrugh & Rushemy Botter and Photographer Lukas Korschan with athlete Yona Knight-Wisdom
Botter fuses metropolitan energy and aquatic serenity in its latest campaign for "The Dive". The campaign stars Olympian diver Yona Knight-Wisdom, who was captured by photographer Lukas Korschan.
The first Jamaican diver to compete in the Olympics, Knight-Wisdom represents a uniquely inspiring casting choice, one that is fitting for Botter considering the brand's signature exploration of Caribbean culture and heritage.
The diver is captured at an outdoor pool that overlooks Barcelona's iconic skyline. Capturing him from below framed only by sky and distant architecture, Korschan's lens gives Knight-Wisdom the appearance of flying weightlessly through the atmosphere. Other images convey the silence and deep blueness of the water just after the impact, or detailed looks at the athlete's muscled body.
Coupling a unique casting choice with a very original campaign concept and a thrilling photographic perspective, the campaign makes a big splash – in a good way.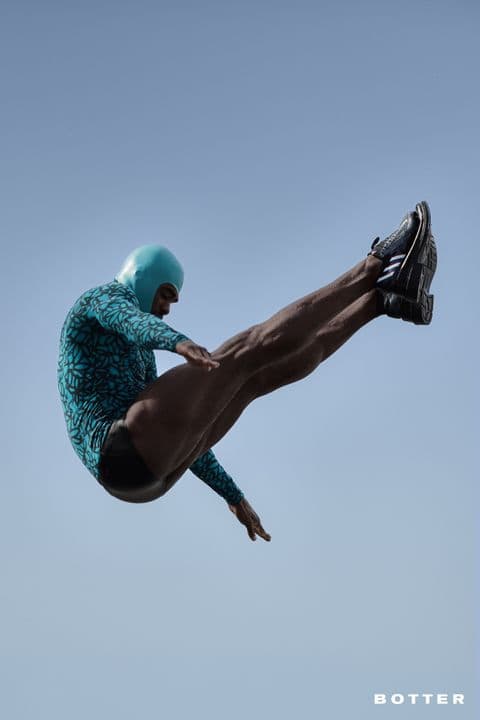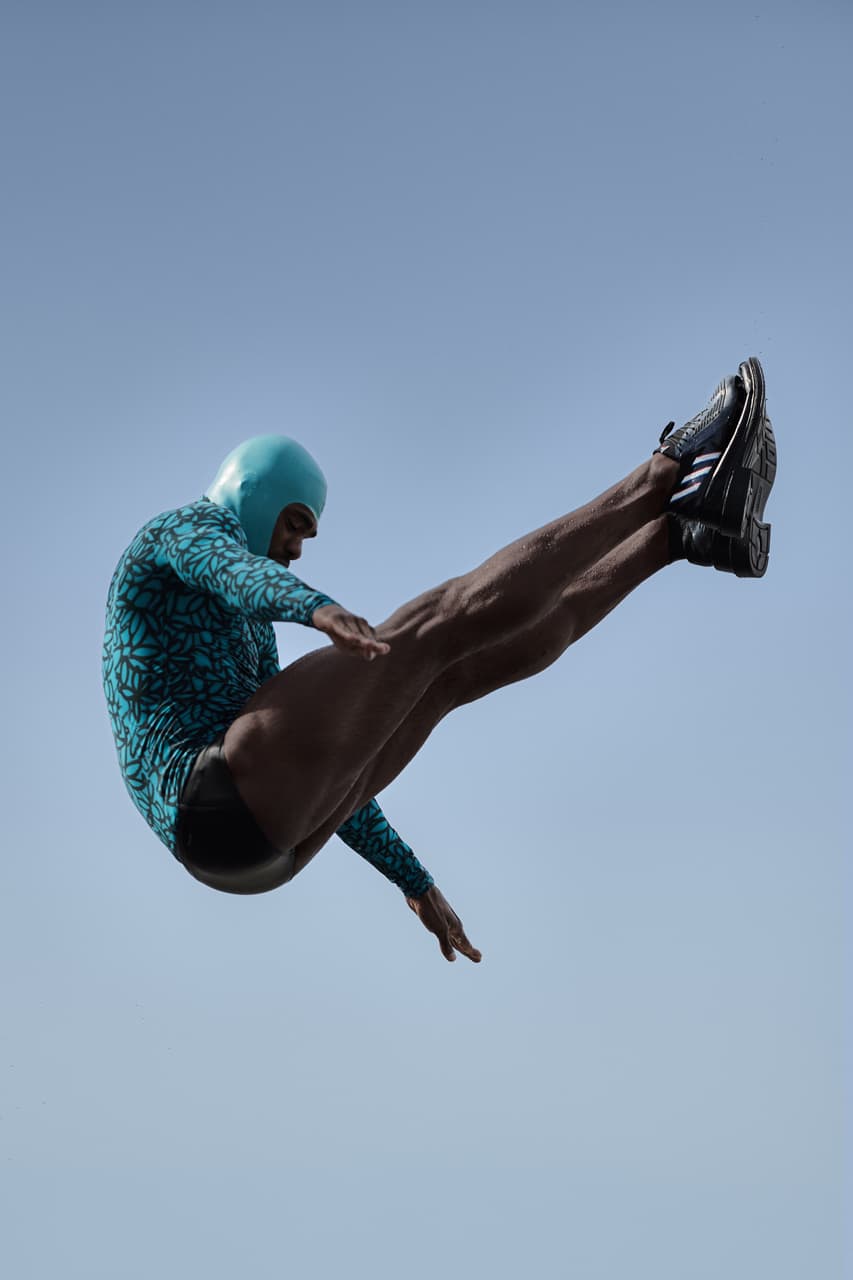 Botter Creative Directors | Lisi Herrebrugh and Rushemy Botter
Agency & Creative Production | Attitude
Directors | David&Douglas – Pierre David & Doug Guillot, Lukas Korschan
Creative Director | Lisi Herrebrugh, Rushemy Botter
Photographer | Lukas Korschan
DOP & Edit | David&Douglas – Pierre David & Doug Guillot
Color | Arthur Paux
Athlete | Yona Knight-Wisdom
Stylist | Lisi Herrebrugh, Rushemy Botter
Stylist Asst | Cristina Del Peso
Hair & MU | Barbara Urra
Jewelery Collaboration | Hatton Labs
Sound Design | TRO
Post Production | One Hundred Berlin
Location | 'Piscina Municipal de Montjuïc' in Barcelona

---