---
Venture through the stunning mountain ranges of the French Highlands and experience exquisite greenery, stunning mountain tops, and possibly even the very spot where the Chloé fall 2019 ad campaign was shot. Building off the brand's principles of effortless femininity, freedom, and joyful confidence, creative director Natacha Ramsay-Levi, and photographer Shayne Laverdiere capture the occurrence of joy when one is given the latitude to escape.
Photographer and director Shayne Laverdiere is praised for his elegant, simple, and cinematic approach to the lens. In his third project working with the Chloé brand, Laverdiere does not shy away from his narrative of purposeful gazes and crisp portraiture that highlights the basic qualities that make the product and the subject stunning.
The location of shooting in France's remote Highlands highlights the freeing attitude Chloé wishes to convey through their brand's products and campaign. This great expansive region holds power in its vastness and the translation of metaphoric exploration. Chloe's foundations of feminine freedom flourishes in the campaign's liberating location.
Following along an exploration of femininity, Lemay and Laverdiere show a journey of two sisters embarking on a horizon that is vast and luminous. The campaign's mythic expedition is a mirror of the exact qualities the Chloé brand hopes to emulate in each product. It works towards a ever-reaching goal of feminine expression and the drive towards freedom.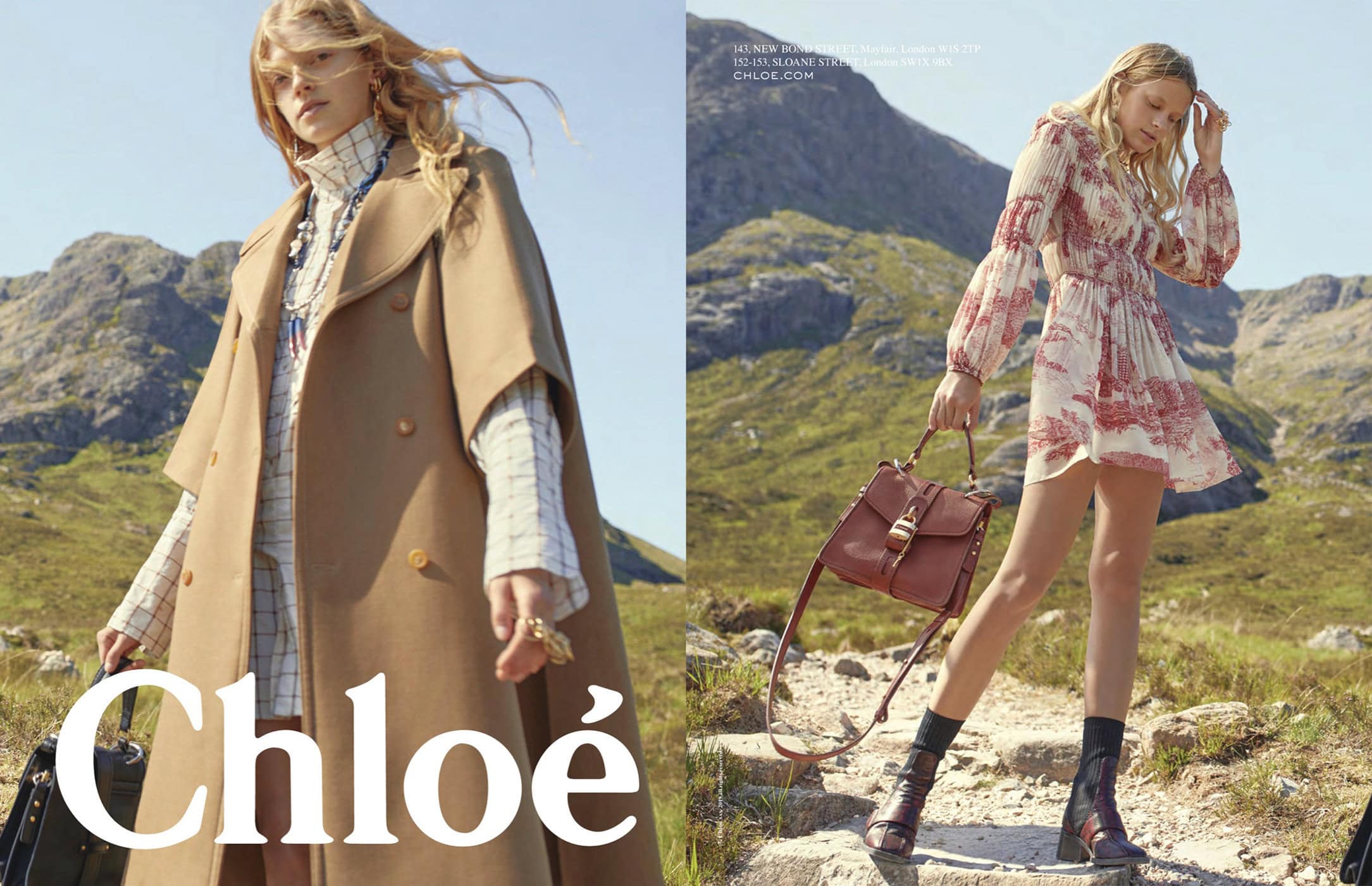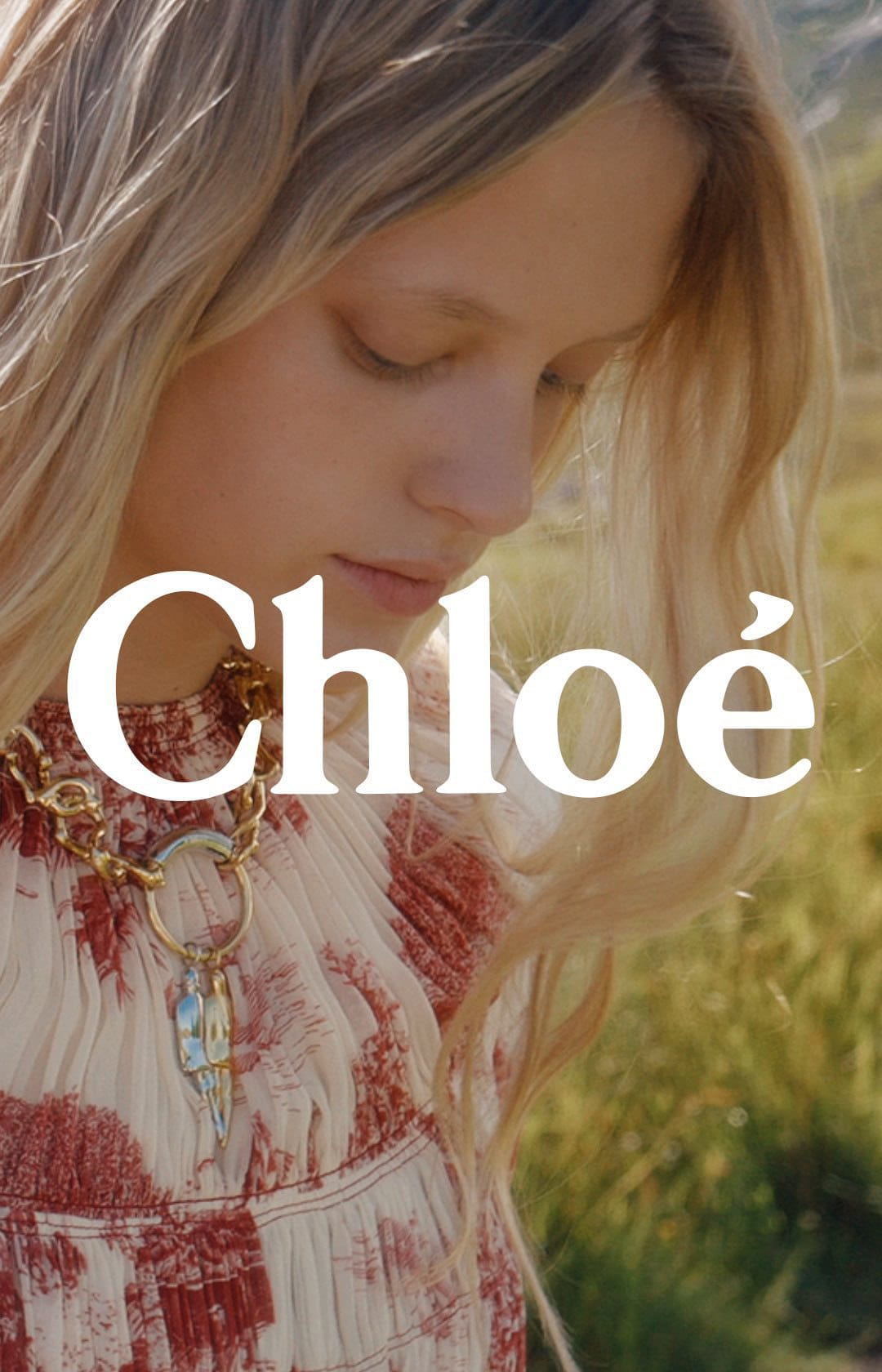 Chloé Creative Director | Natacha Ramsay-Levi
Creative Director | Norman Lemay
Photographer/Director | Shayne Laverdiere
Model | Eliza Kallmann & Kat Carter
Stylist | Marion Tupler
Hair | Sebastien Le Coroller
Casting Director | Alexandra Sandberg
Production | JN Production


---