---
Review of Christian Cowan Spring 2022 Fashion Show
Dazzling, Commanding, and Bedazzled, Cowan's Dresses Demand to Be Seen
By Mark Wittmer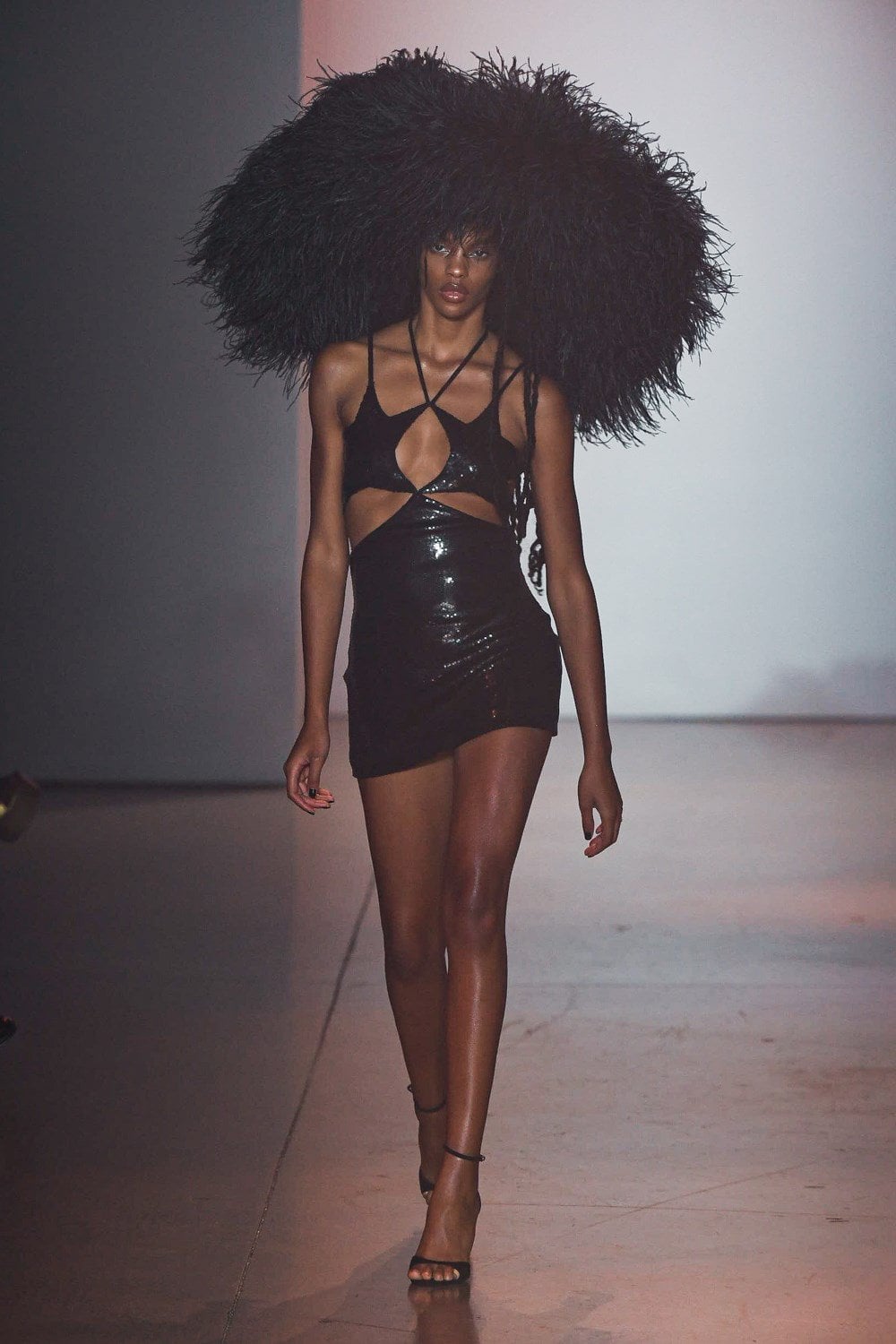 Chris Cowan held nothing back for his return to in-person fashion shows. Spring 2022 was an unabashed celebration of the designer's signature power for commanding attention through glittering maximalism.
The first eight looks down Cowan's runway kept to a strict color palette of black and white, but the chromatic restriction did not at all limit the scope of his designs: from star-shaped bodices and giant feather hats to psychedelically skimpy gogo dresses and a suit dress, it was clear that this collection would be about commanding the attention of every room at any party, no matter how lavish or cool.
From here bright color was injected in the form of cropped jackets and tops, then carried across bodycon dresses with intricate folds, feathers and sparkles never far away.
While most looks had shared ideas and counterpart pieces, there were a few dresses that saw the designer have fun with a one-off of a single idea. One bedazzled dress read on its front "THIS IS THE FRONT;" when the model turned we saw that the back read "& THIS IS THE BACK." One dress was made of small latex tiles riveted together. The smartest piece was a blooming gown in a rainbow gradient overlaid with geometric black blocks, which, via double-take, revealed itself to be a giant QR code (where does it lead??). Worn by superstar Winnie Harlow, the final look was an unexpected bridal gown with gigantic feathers.
The models seemed to be having just as much fun walking as Cowan did designing; each one delighted in posing for the camera and serving up a bit of unique fierceness. Some blew kisses to the audience, or even sat down next to them. Capitalizing on the moment of community, it's a smashing acknowledgment of the return to the energy of in-person shows.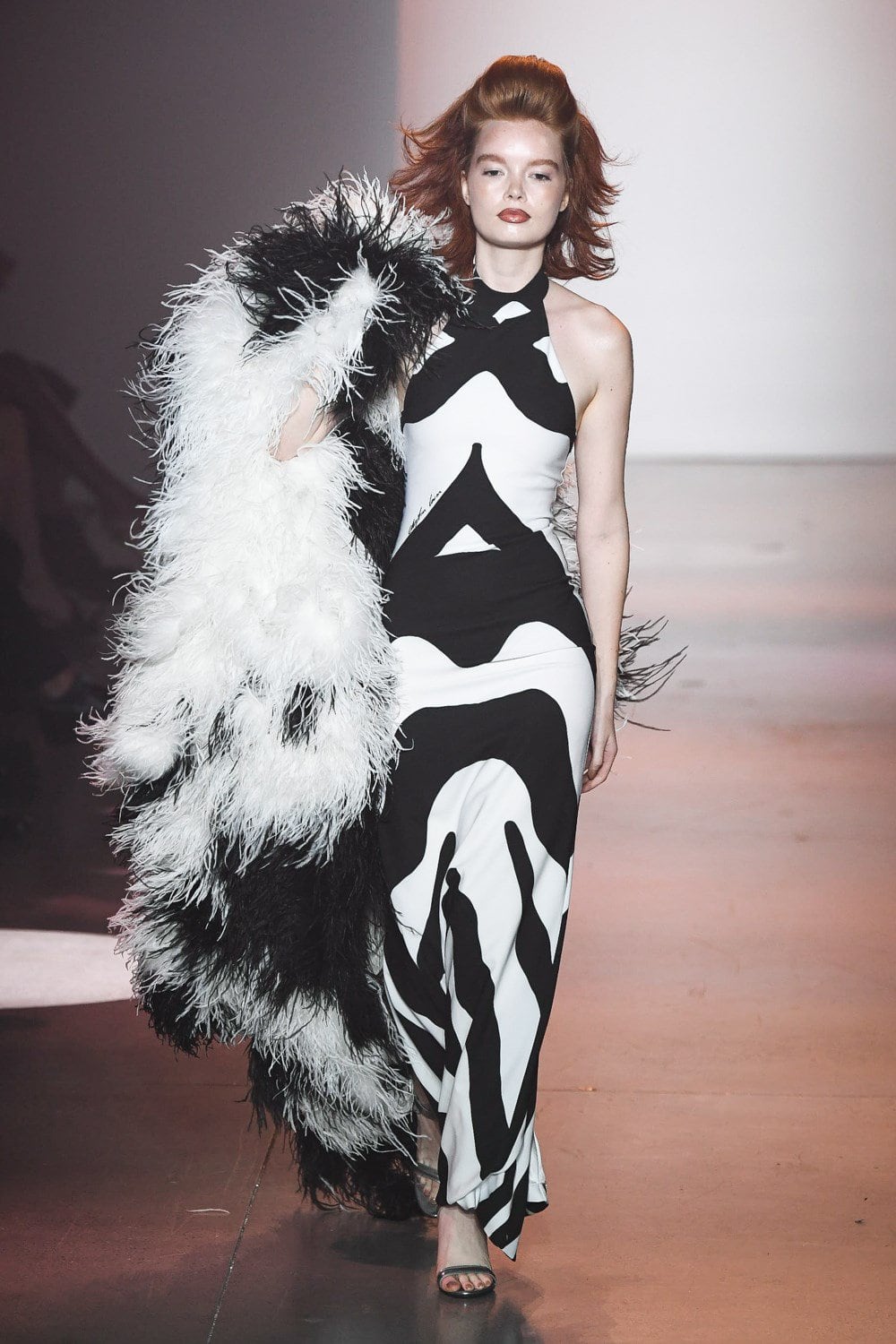 The directing decision is fitting for a designer whose command of fashion is all about fun and spectacle. While nobody could accuse the designer of taking his work too seriously or over-intellectualizing it, there is a lot of thought and work that goes into creating pieces that can make a woman feel so effortlessly powerful. Cowan communicates beauty in a language that everyone can understand: one of skin, feathers, color, and sparkles.
---