---
Fashion Girls for Humanity (FGFH) are back at it! Thanks to their partnership with Gowns for Good Made in America, in the last month, they have delivered 4,000 PPE Gowns to various facilities in-need around the nation. With assistance from the matching site GetPPE.org, their donations went to hospitals such as George L. Mee Memorial Hospital (CA) and Dale Medical Center (AL), home health caregivers such as Riseboro Homecare (NY) and Arc Broward (FL), as well as Veteran's home Charlotte Hall Veterans Home (MD) and senior residences Catholic Eldercare (MN).
Unfortunately, the fashion industry in NYC has been hit hard by the pandemic, but the optimists in the industry see an opportunity to contribute to public health by using the infrastructure already present in the garment district. There are so many buildings filled with sewing machines. Finally, those machines are doing what they were made to do again. The seats are filled, the bobbins are loaded, and PPE are being made!
I thought, okay I make clothes; I make dresses; I can make gowns. And I can make gowns, so I can be a part of doing something good in this time of devastation.

– Mi Jong Lee, Emmelle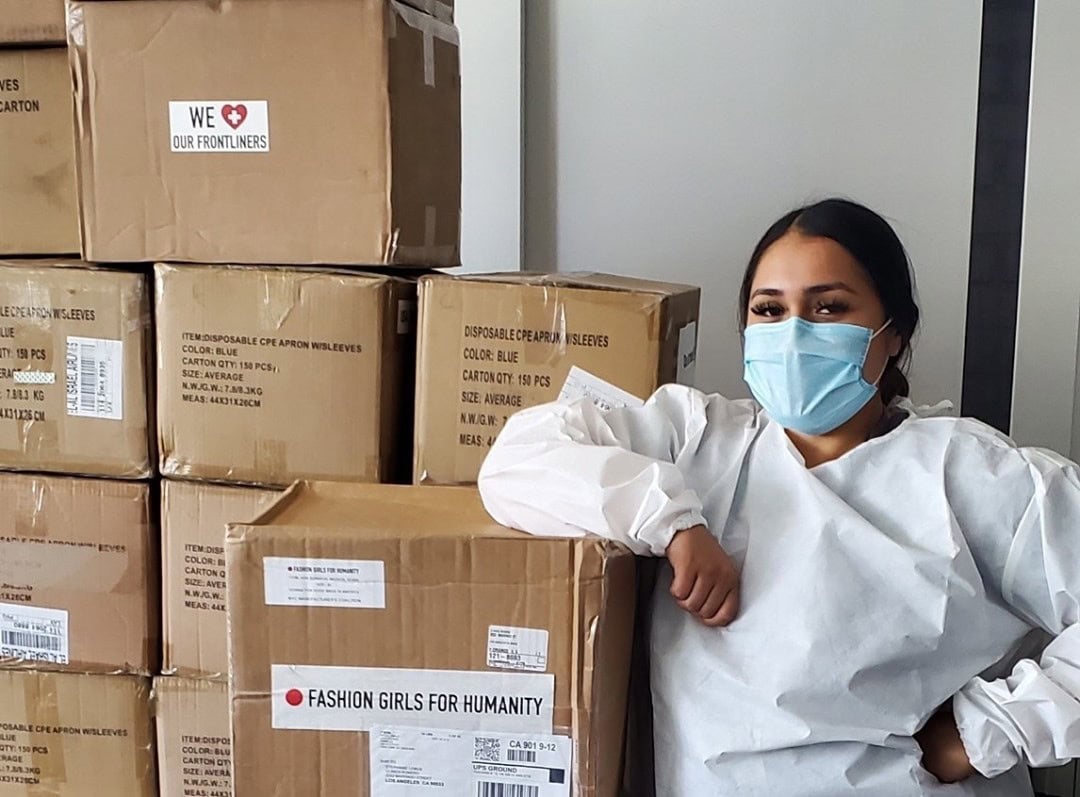 Financial support for FGFH has larger financial implications than you might think. The money donated goes into making PPE for which they need to hire people to sew. Suddenly a handful of independent take-out restaurants in the garment district have a small clientele and are able to begin a slow but steady reopening process. This goes to show that revitalizing this nation's economy and taking the needs of the pandemic seriously are not mutually exclusive. In fact, they are inextricable.
Beyond all the amazing work already mentioned, the Fashion Girls for Humanity website has been a vital resource for all the generous citizens out there willing to donate their time and energy by making PPE. On the website you will find patterns to download and video tutorials on how to make the masks and gowns. These resources have been used by over 200,000 people from over 170 different countries. Click the link below to place a donation to Fashion Girls for Humanity; they hope to raise $250,000 dollars. This will allow them to continue providing essential PPE to communities in need.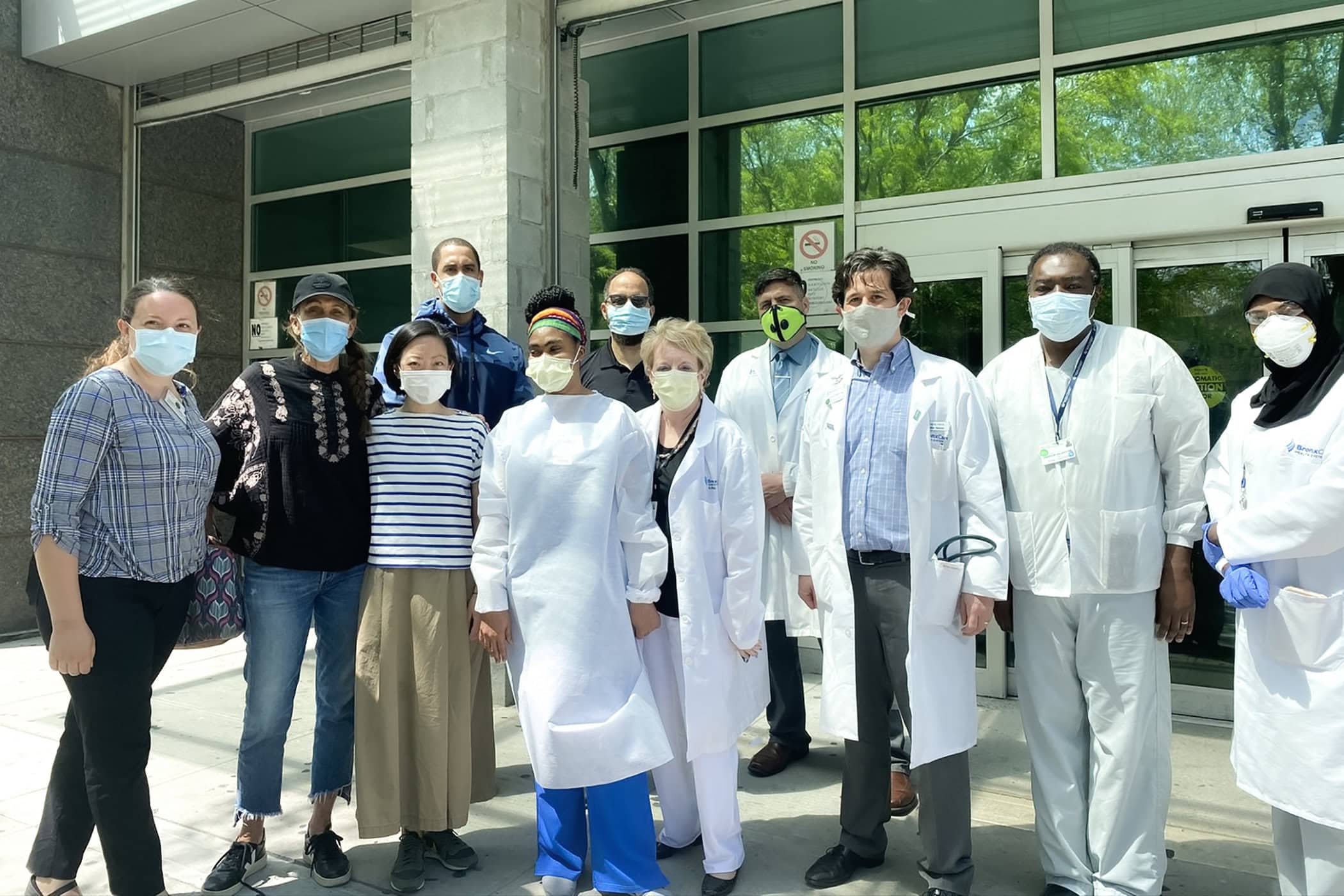 ---