Frame Spring 2018 Ad Campaign
BY KENNETH RICHARD
There is a tremendous sense of charm in watching the evolution of the Frame brand. The house was founded by Creative Directors Erik Torstensson and Jens Grede who jumped across the fence to build an apparel brand themselves after years of helping brands like Calvin Klein, Net-a-Porter, H&M, Cole Haan, and Theory develop their creative marketing.
And if it weren't enough that the duo had jumped one fence, in fact they have jumped two, converting the brand with a core notoriety in denim to being a full fledge lifestyle with a diverse offering. A fence many have failed to clear.
For their lasted Spring 2018 campaign one can see that denim is simply a subtext to the bigger picture, which is taken by double duty creative, Erik Torstensson himself. And big it is with Malibu canyons depicting wide open plains as if plucked from a John Ford film and the back of a set as a framed soundstage. Even the images are framed. A triple entendre. Which to The Impression comes as no surprise as the thinking of the house of Frame, runs deep.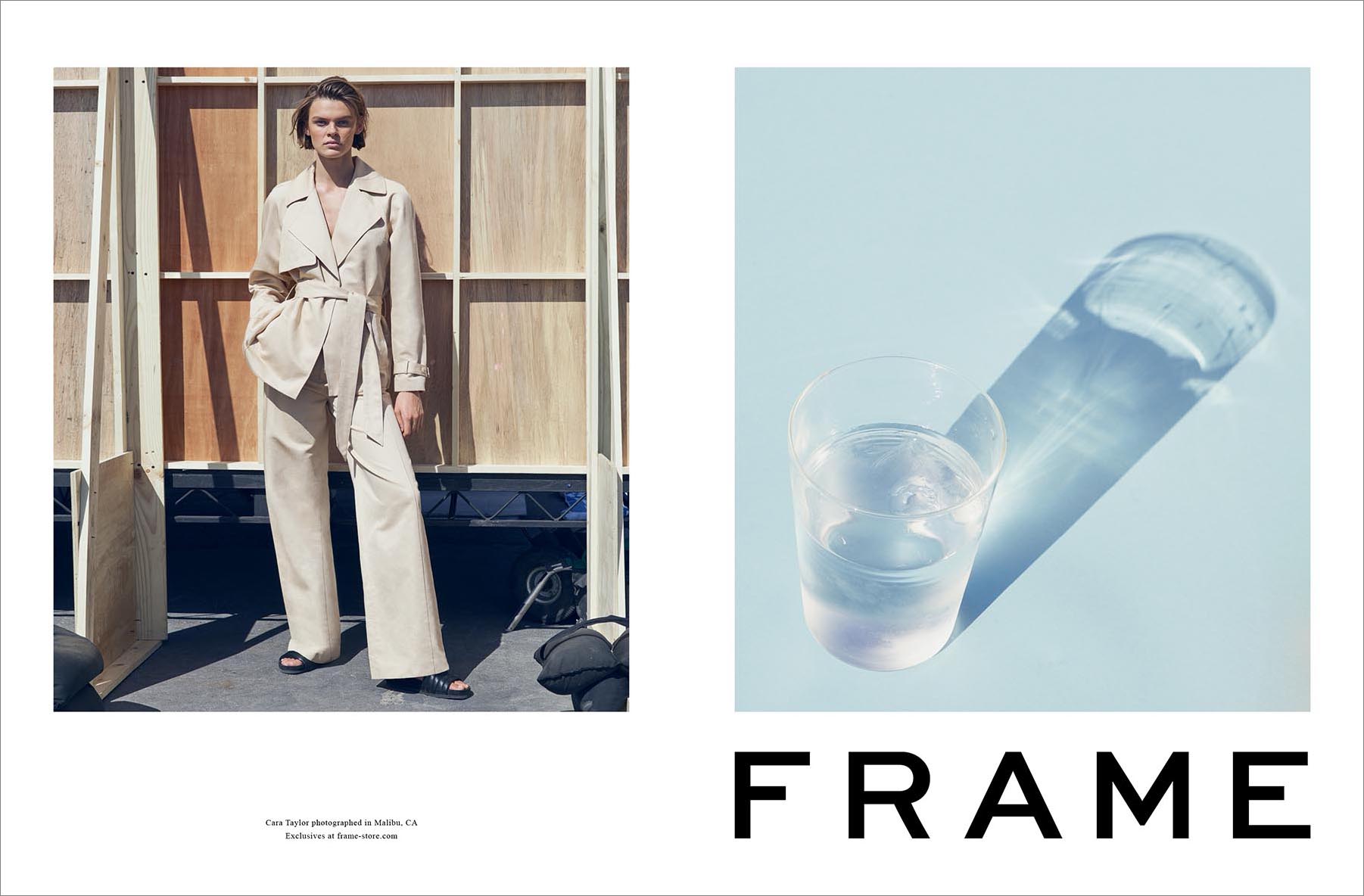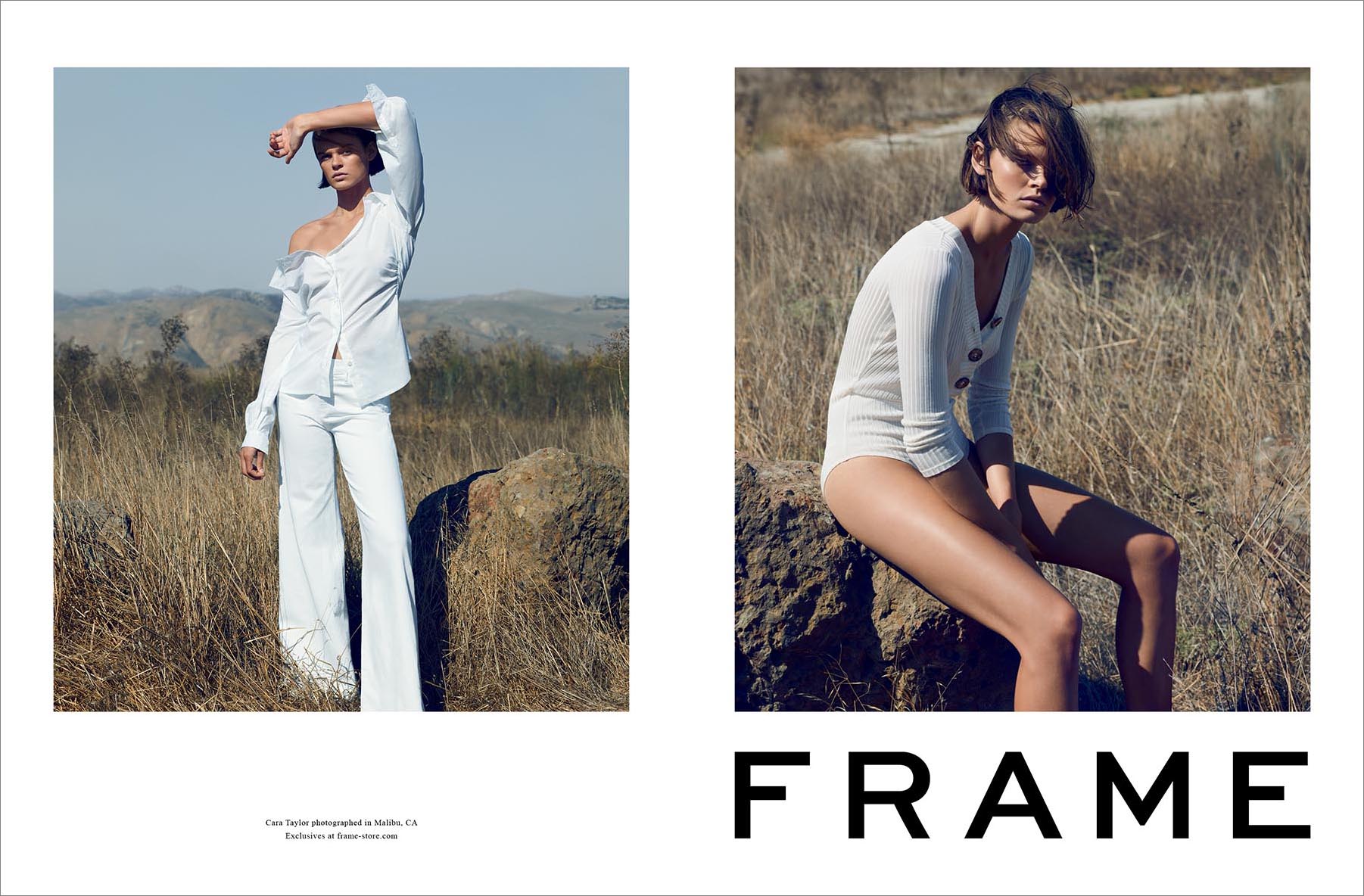 Photographer |  Erik Torstensson
Styling | Clare Richardson
Model | Cara Taylor
Hair | Tina Outen
Make Up | Hiromi Ueda
Location | Malibu, California