CHRISTOPHER SIMMONDS' Gucci Spring 2016 Ad Campaign

BY KENNETH RICHARD

Last year saw the much talked about rebirth of the House of Gucci under Creative Director Alessandro Michele. And along with that birth came a new set of godparents for the house in photographer Glen Luchford and Creative Director Christopher Simmonds.
The first year of a newborn is always tough and more often than not, new parents find themselves coddling their child to protect it from the world's hardness before letting them outside to play. But eventually that child grows, and is ready to venture forth, which is exactly what the house's latest campaign is about. This season the family has gone to Berlin with their pet peacock in hand to explore all the city has to offer. The art direction has evolved to include more interaction between the members of the cast. The irrelevance feels more organic and natural. It is as if the motor skills of the house are developing and we are watching first steps turn into a short dash.
For all the pessimism in the world their is a cycle to success that is obvious to those looking. Children need time to grow. First a team forms. Then it storms. Afterwards it norms. And if you are watching closely, there are indicators that an infant is about to get their running legs on. The house of Gucci is short steps away from 'perform.'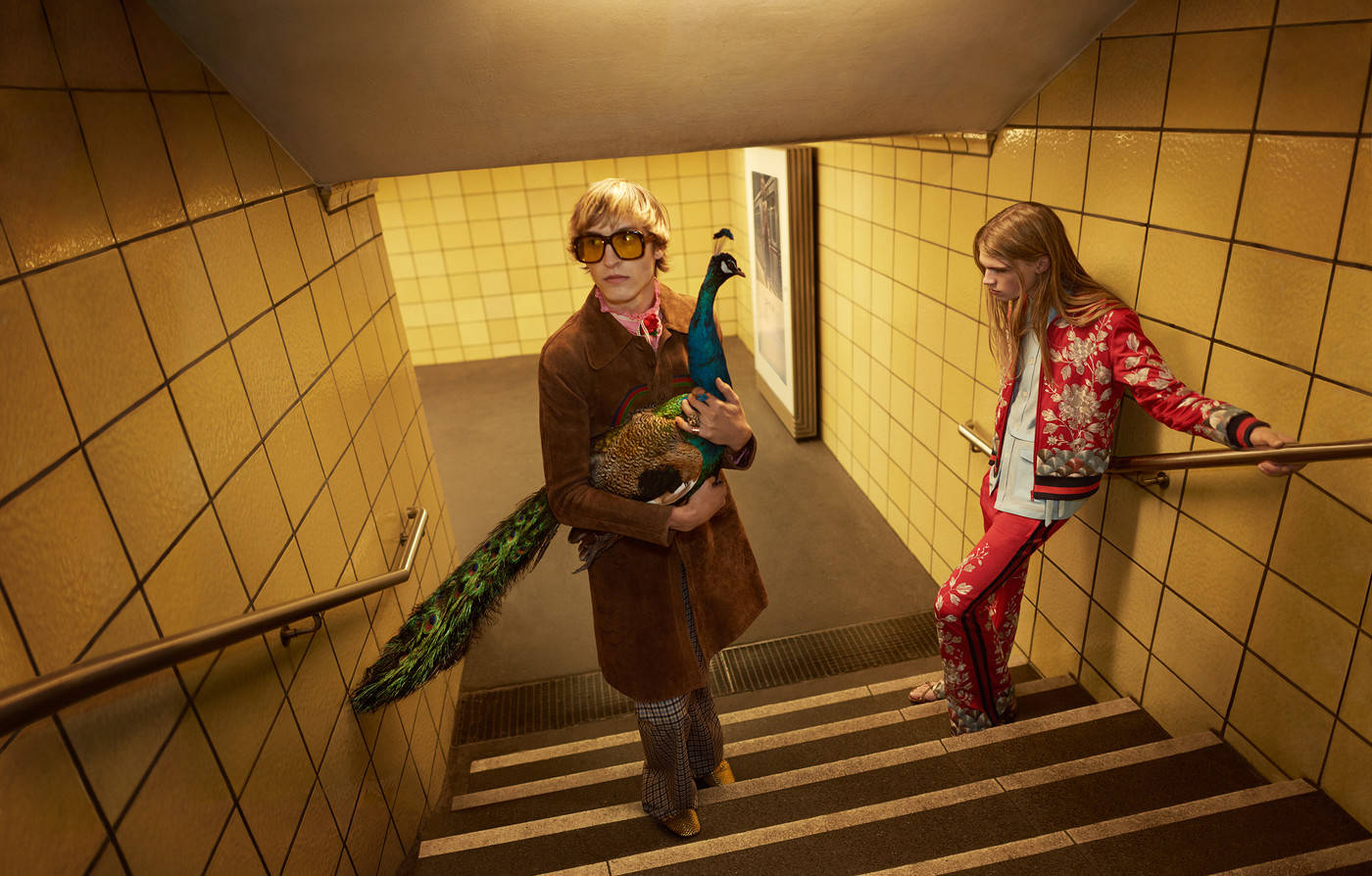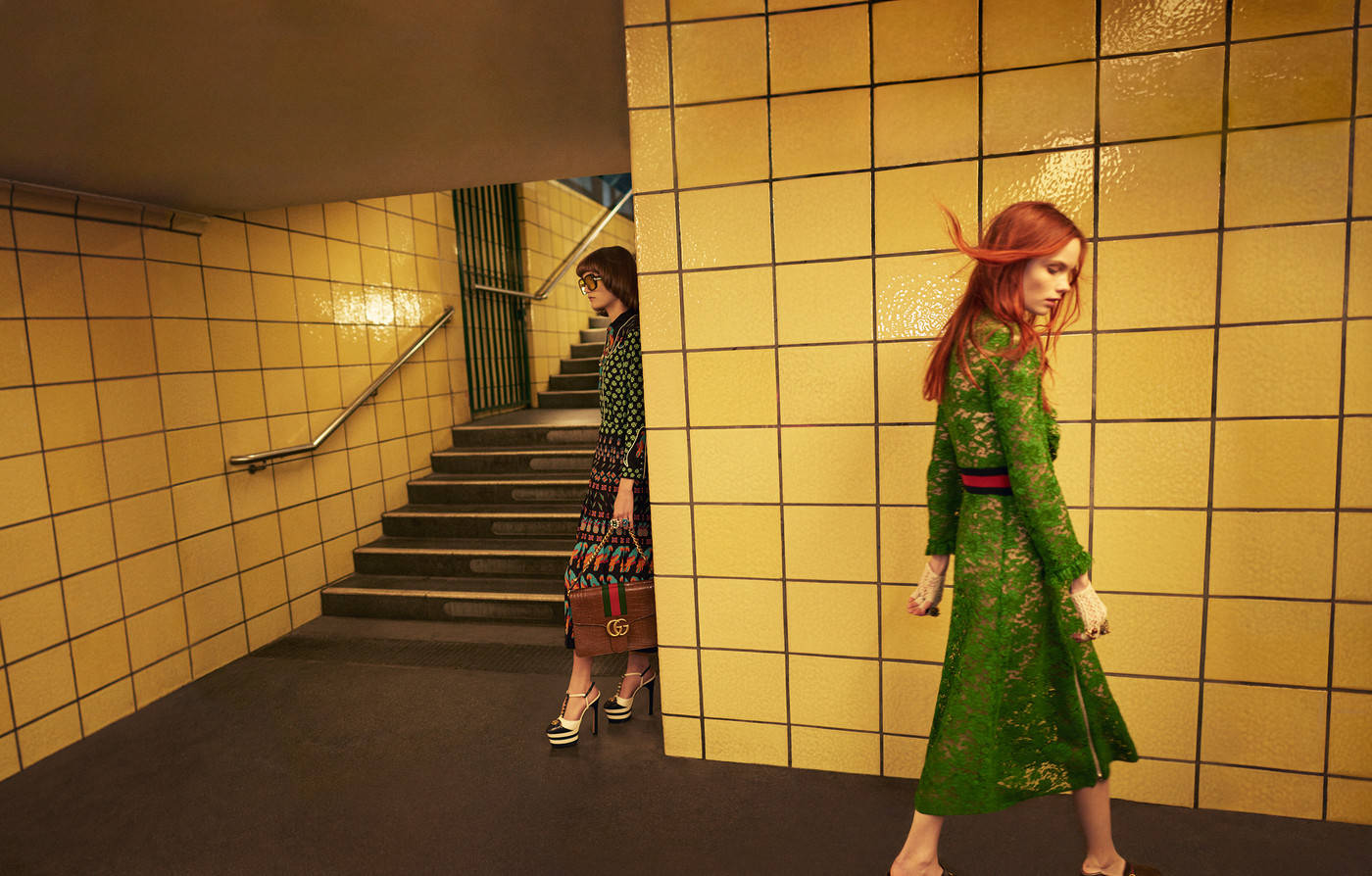 Agency | Simmonds ltd
Creative Director | Christopher Simmonds
Photographer | Glen Luchford
Models | Anton Toftgard, Arnis Cielava, Hugo Goldhoorn, Mia Gruenwald, Peyton Knight, Polina Oganicheva
Stylist | Jane How
Hair | Paul Hanlon