---
The Impression's Deep Dive into Launchmetrics Data Extrapolates 7 Key Takeaways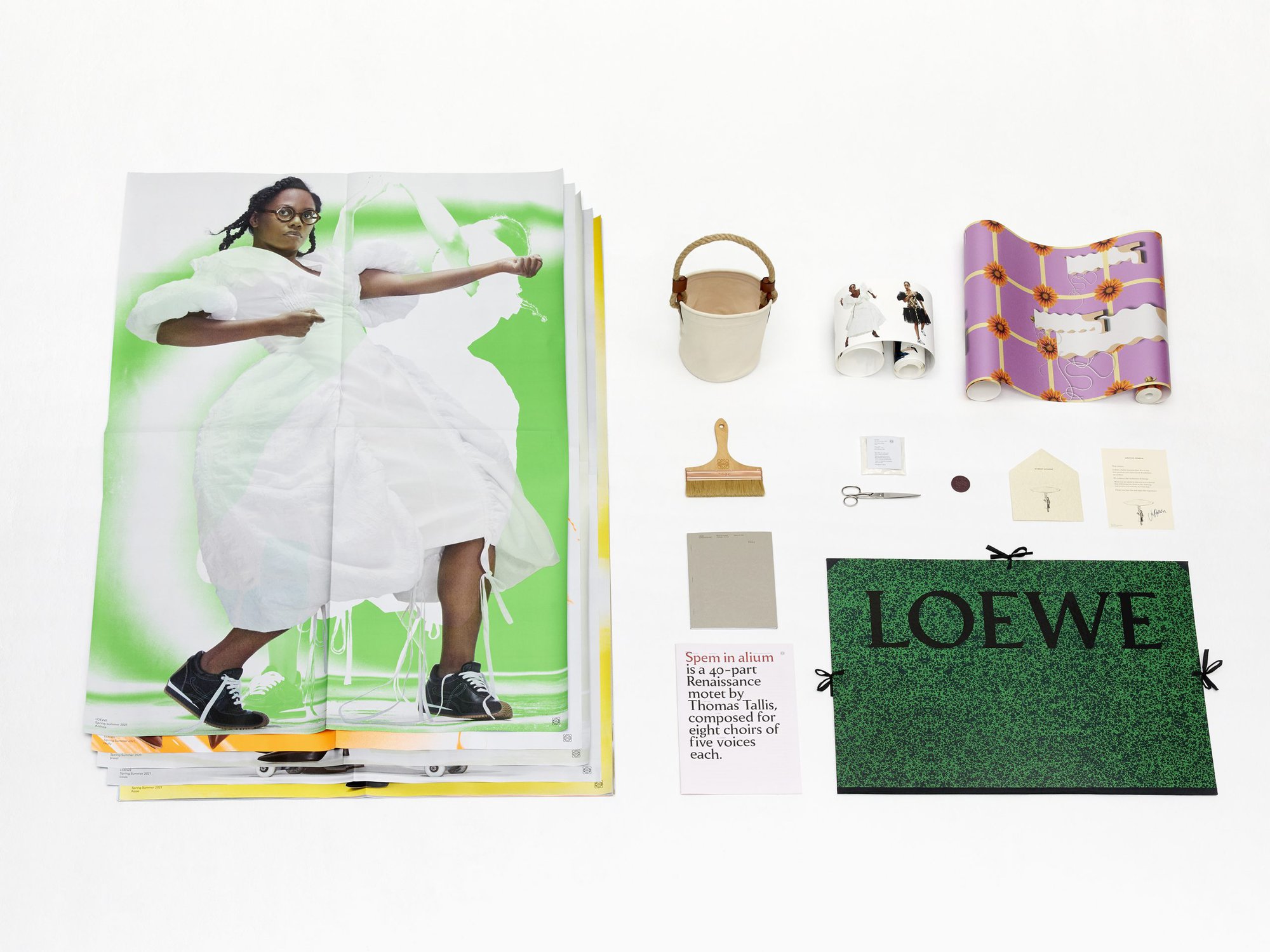 In many ways, 2020 was a Year Zero for Fashion Weeks, as the COVID-19 pandemic necessitated an entire rethink – from the acceleration of digital plans and remote runway events to socially-distanced events and intriguing solutions to unique circumstances (witness the birth of the 'collection-in-a-box' and 'knit your own' pieces courtesy of an inspired Jonathan Anderson).
Launchmetrics this week released a global overview of the best practices from this strangest of years, with key takeaways from each city 'to help the industry and brands understand what works and define future strategies'. Using the Media Impact Value™ (MIV) metric that they have developed as a gauge of how well brands perform in the media space (as we highlighted back in June), the results of Launchmetrics' deep dive into the season's figures make for an informative crib sheet.
Here are the Seven Steps to Brand Success
1 Hybrid Events should be Incorporated into the New Normal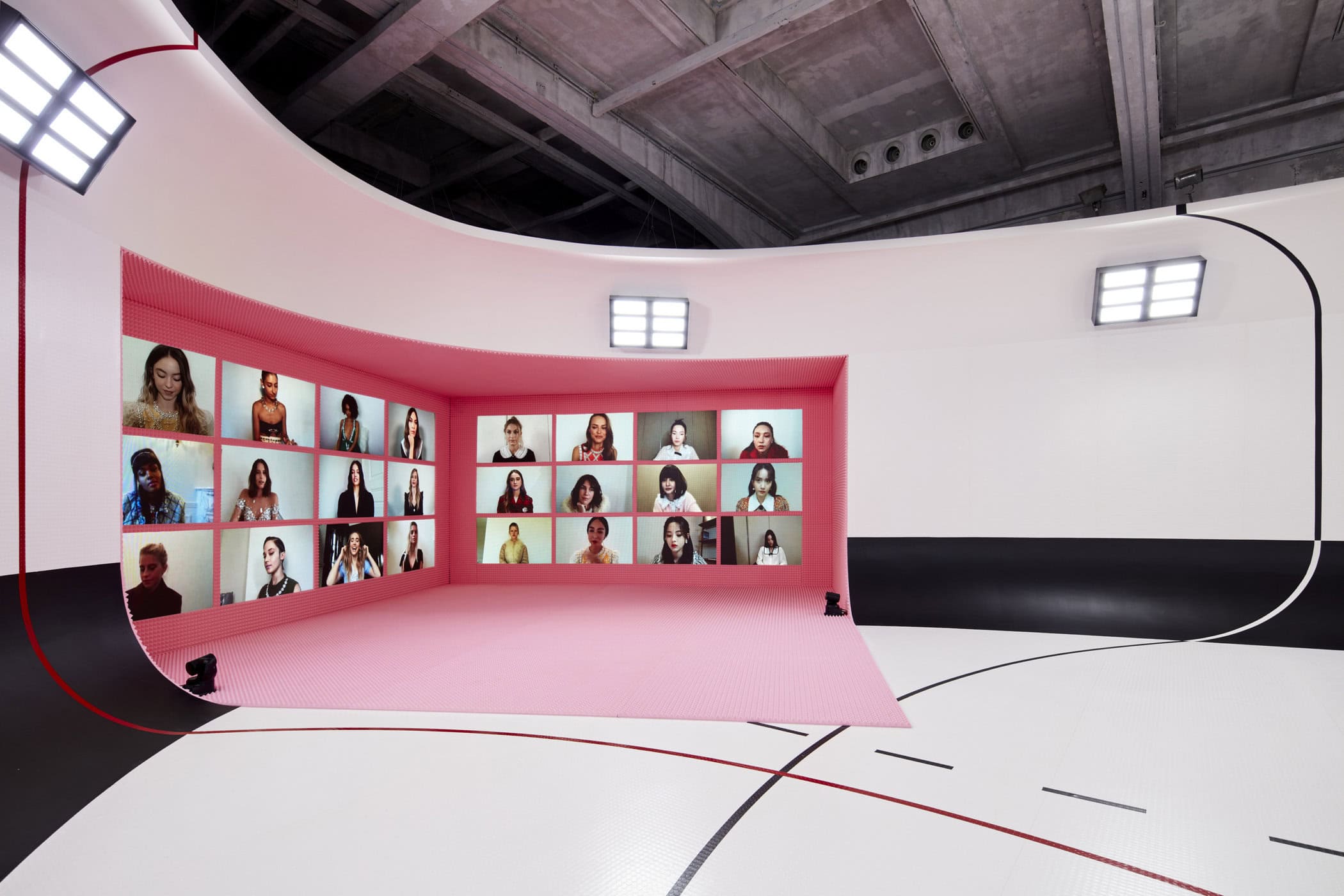 While in general live shows still out-performed non-live, prerecorded shows, there is evidence that hybrid 'phygital' shows (where physical and digital is genuinely combined in new and innovative ways) could point to the future. While Launchmetrics paint a positive picture here, it's worth pointing out that the data may be slightly skewed by circumstances – for instance, Jason Wu's show was the top-rated in NYFW, but his was the first live show of the entire season, and one of only two in New York. Similarly, Dior's 25% increase in MIV is partly explained by the fact that they had fewer shows to compete with in terms of share of voice. While (despite the spin) several high-profile brands saw a season-on-season fall in value, the best of season award undoubtedly goes to Miu Miu's ingenious live runway stream, where a digital audience of celebrities and influencers filled a front-row screen – like a giant Zoom wall – watching models strut down the catwalk. This brilliant approach resulted in $2m in MIV from influencer and celebrity placements.

2 Efficiency is Everything
The best performing brands garnered six times more MIV per attendee. Paris saw some of the biggest individual brand increases in MIV – including 125% for Miu Miu, 60% for Chanel, and almost double for Louis Vuitton.
3 Hyper-Focus

Rethink your voice mix by using influencers, owned media and partnerships more effectively. In Paris, Miu Miu played this balance to perfection: increasing their share of voice by over 120% by tripling placements (from 40 to 124), while the aforementioned £2m in MIV from influencer placements was up from $160k the previous season.


4 Owned Media has moved Centerstage
Brands who focused their social media campaigns on the most impactful channels – and increased their post rate –saw a significant increase in their MIV.
In London, we saw Instagram overtake online media for the first time. This was further boosted by the British Fashion Council working with brands to support their owned media activity – for instance, the number of Burberry's Instagram posts they shared almost tripled, contributing to the brand's $7.6m MIV. Meanwhile, a single hashtag from Versace – #Versacepolis – generated an incredible $6.5m.
5 Influencers don't need to attend to Influence
Some of the top posts came from influencers reminding their audience to tune in to events remotely.
No-one utilizes influencer and celebrity voices better than New York – with a total value of $9m generated through 2,000 placements. (In comparison, Milan saw $1m, through just 300 placements). But they didn't need to be there in person: a single post from Chiari Ferragni of her favorite Fendi look earned $461k in MIV alone; while actress Gabrielle Union stayed away from the Paris shows but still generated $445k for Miu Miu via two posts.
6 Models Still Matter
As ever, some of the most effective influencers are the people you cast for your show – exploit their media impact and encourage social media support from them.
When Coco Rocha walked Christian Siriano's show whilst pregnant, her 14 posts garnered over a quarter of a million dollars in MIV – helping lift the brand to second in NYFW, with a total MIV of $3.1m. Similarly, Taylor Hill generated $436k from her Instagram post of walking for Etro during Milan Fashion Week. Also in Milan, Versace's use of plus-sized models caught the 2020 zeitgeist for inclusivity – earning them $319k in MIV.
7 Use your Partners Well
Seek out mutually beneficial partnerships for campaigns that speak to your target audience.
Victoria Beckham, who clearly learned a thing or two about the power of sponsorship during her pop career, garnered an extra $105k in MIV from her partnership with Tiffany & Co, sharing a sponsored post of her wearing one of their bracelets during her presentation.
Finally, the Launchmetrics data emphasizes that media is still your ally. Use specific, targeted content to amplify your message across different outlets. In New York, media outlets made up half of the total MIV generated – and almost 70% of placements.

---