---
Review of Jason Wu Collection Fall 2022 Fashion Show
Mo Betta Glamour
By Constance C.R. White
We've had our best year ever this past year"

– Jason Wu
And to what does he attribute this good fortune amid the winners and losers game that COVID-era fashion has become?
"They want glamour," Jason Wu said. The more glamour, the better.
If you're a smart businessperson you give customers what they want. Not an art school fantasy or pieces inspired by your mother's tennis whites  because, well – your mother's your favorite person in the world… Au contraire. You focus on the client's desires.
You deliver the goods as Wu did with styles that shimmered with excitement and whimsy.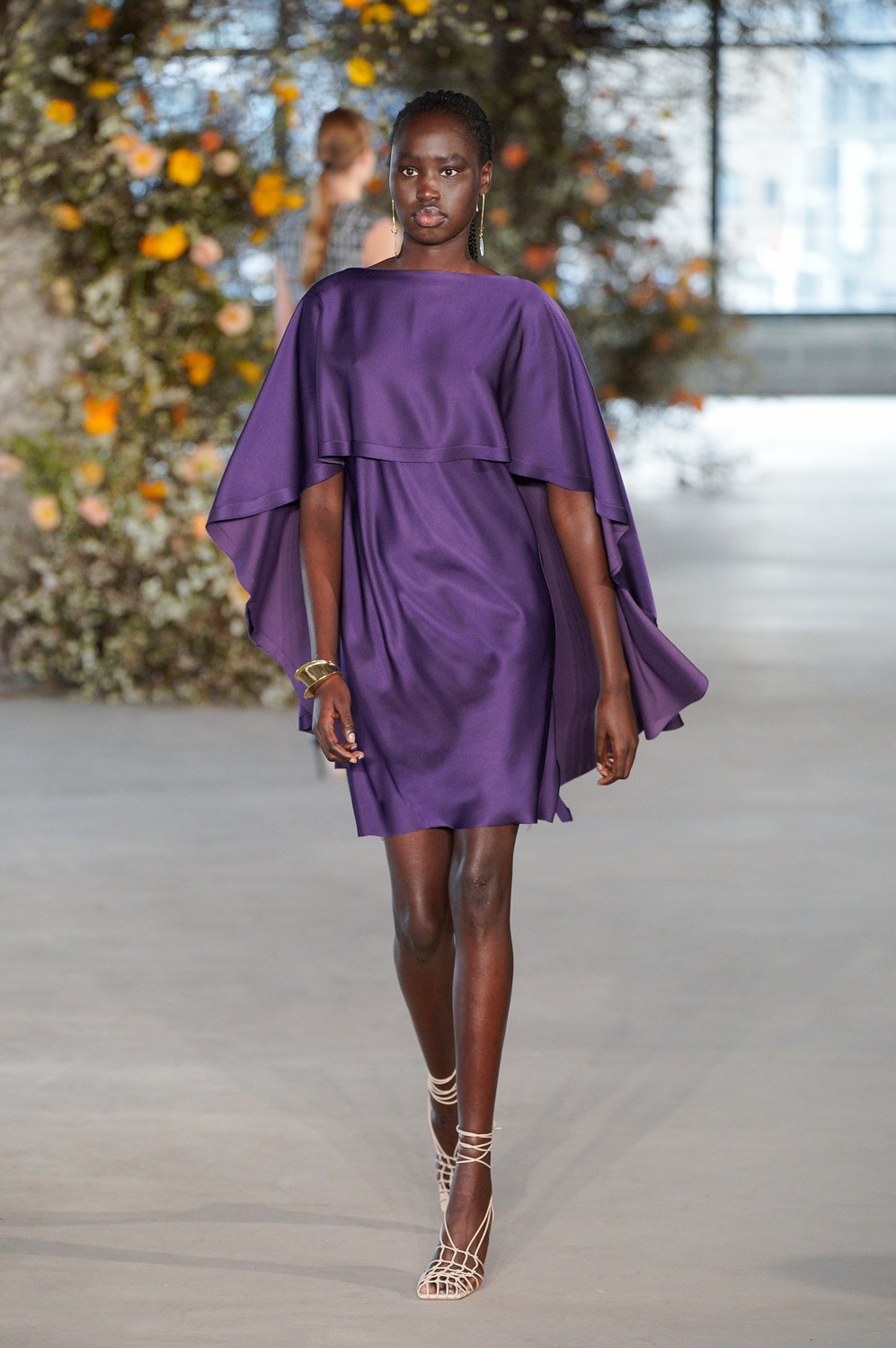 Among the favorites were a sweeping magenta dress, a chic little belted skirt suit and a mustard yellow strapless look with a high-low hem and a supersized bow In fact, it was hard to look at the gigantic bows Wu placed on bodices, and not smile.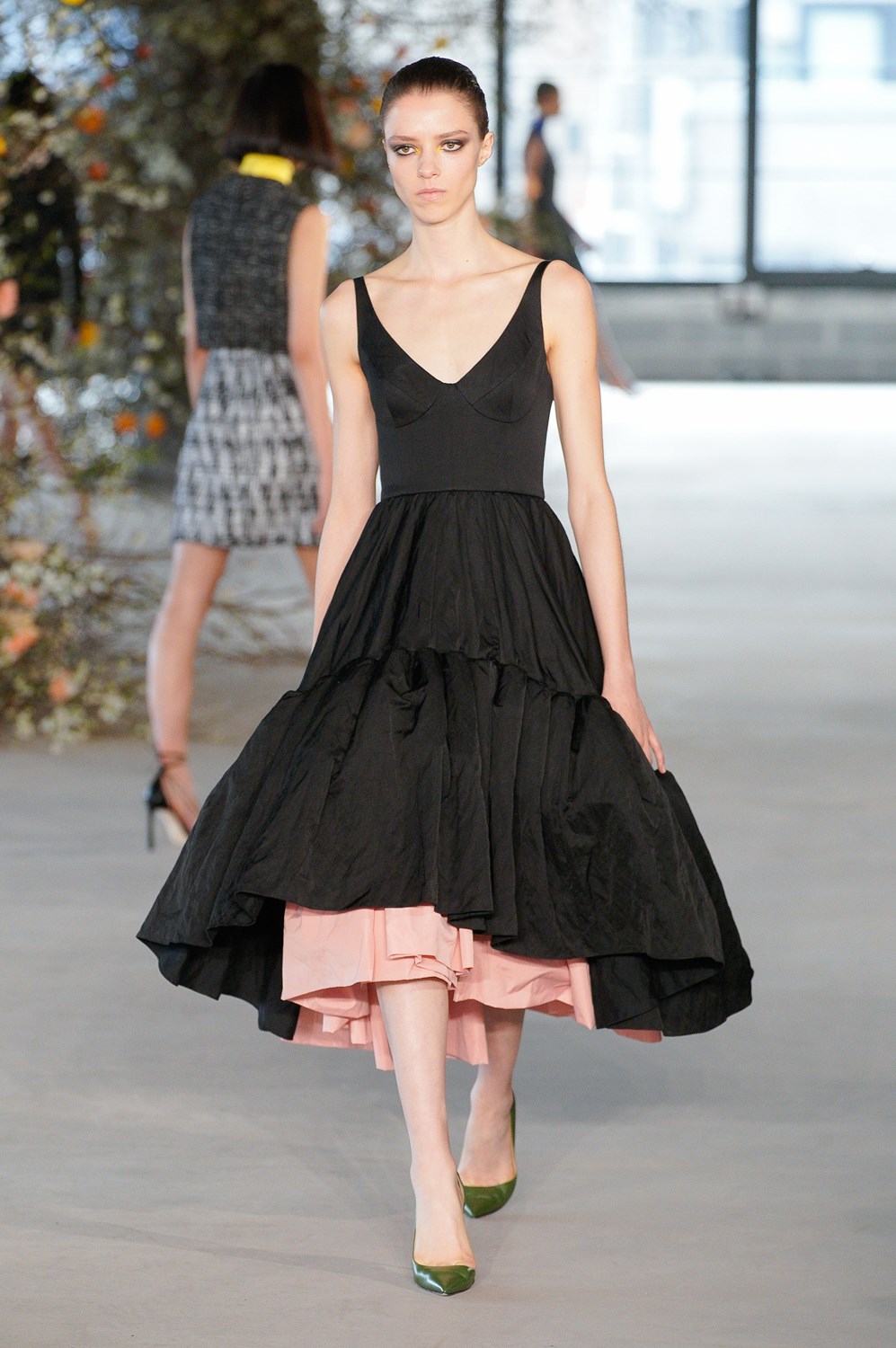 Volume in pert mini dresses and grand frocks conveyed the spirit of splendor he was after.
Wu's been thinking plants and vintage magazines.
As any documentarian or fan of his work knows Wu loves a flower. He's done magical things with floral prints.
Though less patterned than some past collections, flowers were no less significant. Lush shades of cerise pink, yellow and orange were taken from unusual colorings of poppies displayed as part of the runway backdrop.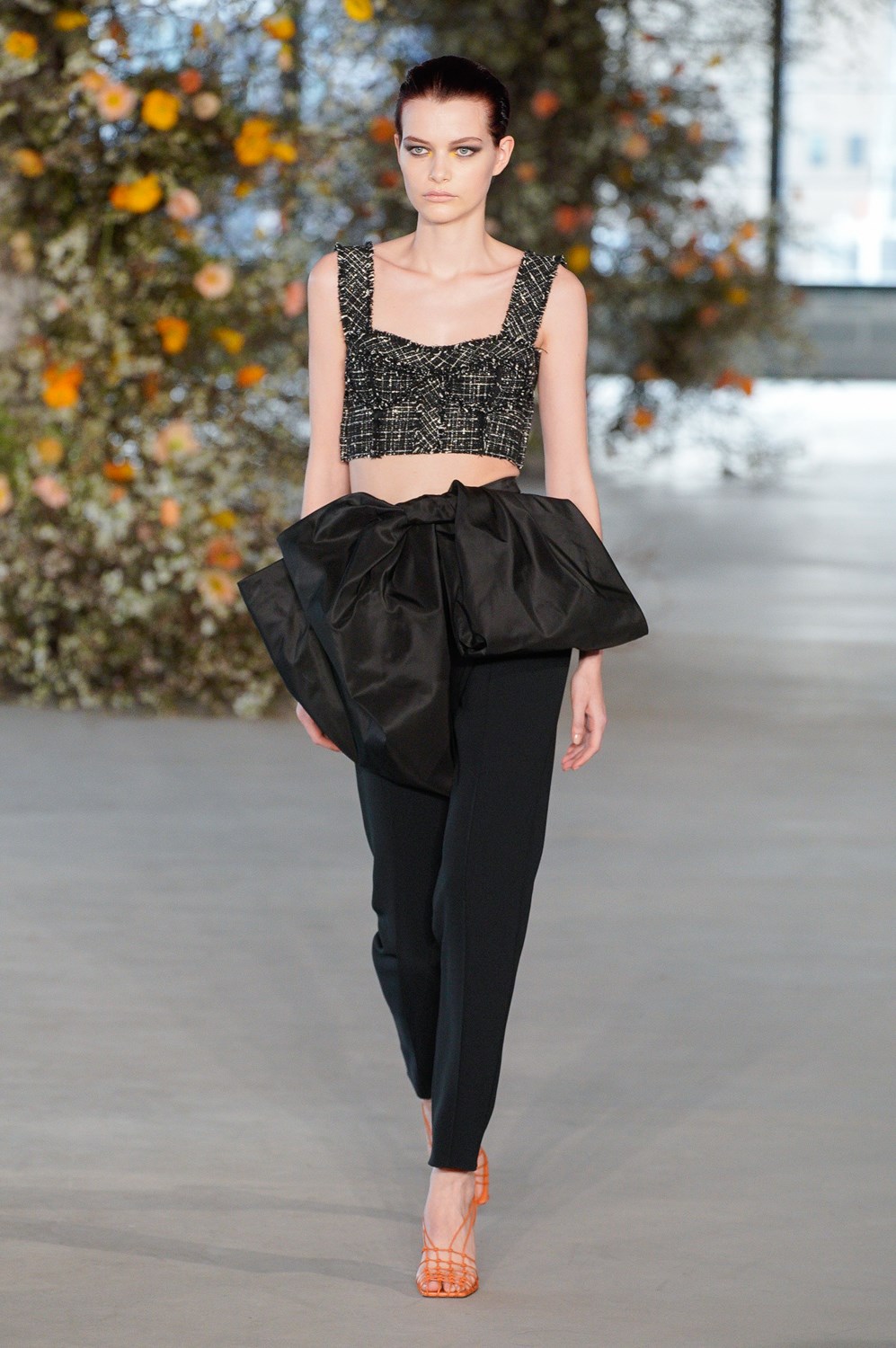 There were dresses in these hues, but sometimes it was just a killer shoe – a pump in an extraordinary tangerine like the poppies cascading on the blossoming white vines on display.
Wu worked with producer Dominic Kaffka of IMG producing a simple yet impactful brand story within the show.
Months before, he started working with his long-time trusted collaborator of ten years, the set designer Emma Davidge and his floral designer Emily Thompson.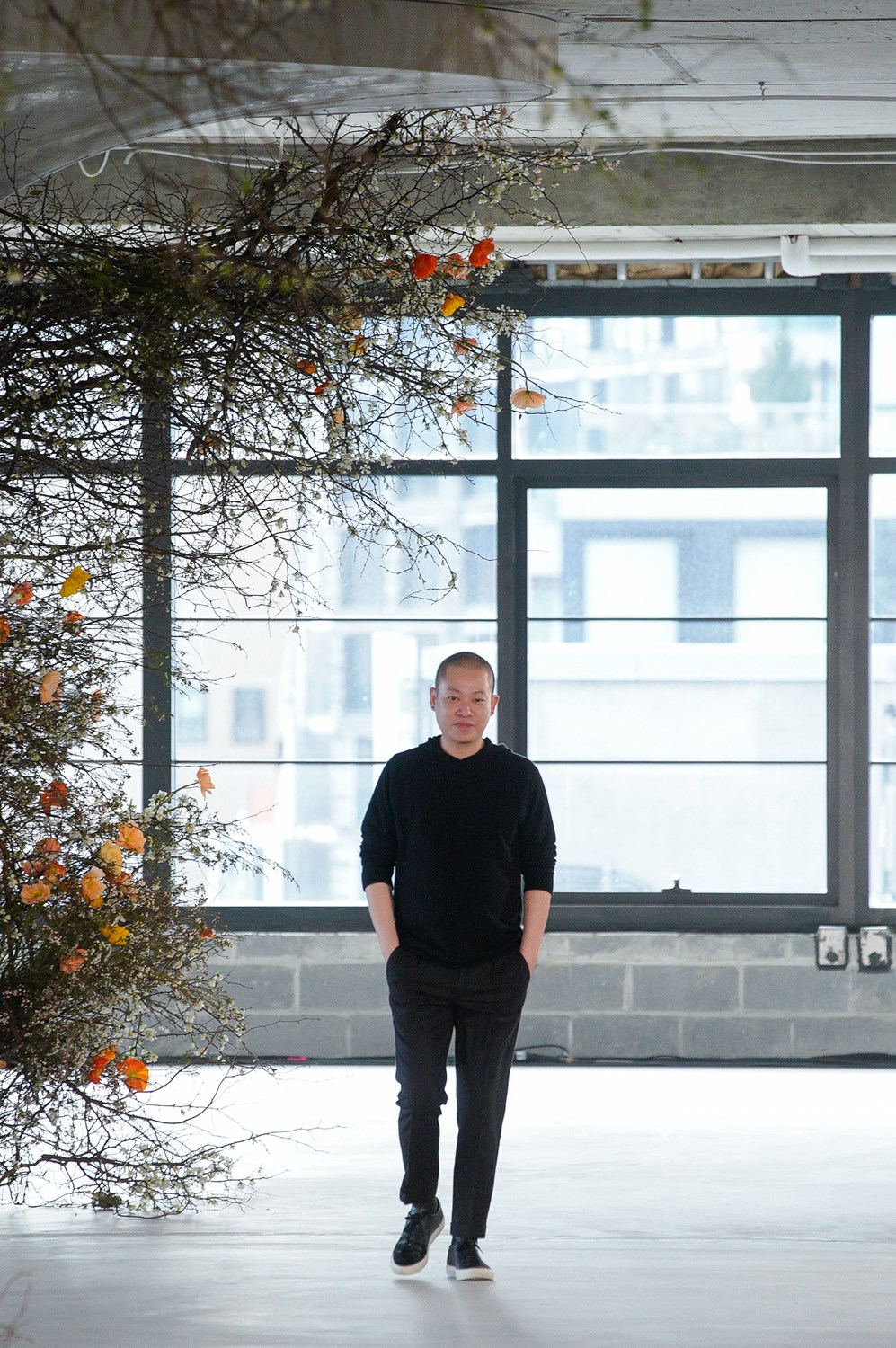 Prognosticators have been predicting that once shoppers emerge from pandemic slumber we will be ready for some glamour. They are right . And they are also wrong. We are – from Wu's experience anyway – ready for glamour now.
---