Our talk with Barneys New York SVP/DMM Men's Designer JAY BELL on newness, living in Singapore, thinking global and acting local, and changing rules.
BY KENNETH RICHARD
Jay, nice to chat right before the upcoming craziness of shows. Before we get into that, let's talk Barneys New York. How is that new store of yours doing?
Wonderfully! It's beating plan by triple digits and we couldn't be happier. And it's a bit of a hangout spot on the weekends, too. The Fred's restaurant attracts a very nice crowd, especially on Saturdays.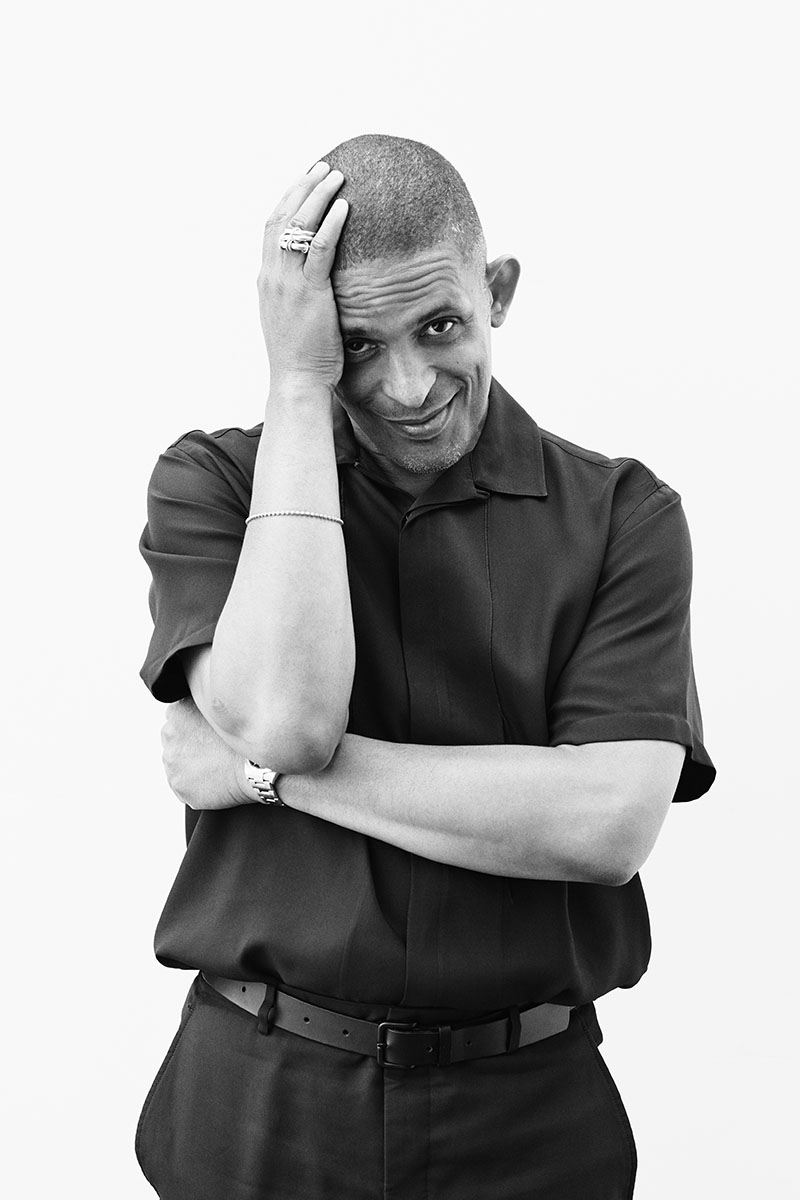 Sounds like great content for The Window, which I've been curious about, as you have a media company in-house, really. When you're seeing new things, do you often think of the narration and how will it fit into the bigger story?
Absolutely, always. The good thing about Barneys is we're never fixed and set. We continue to evolve and move.
[quote text_size="small"]
As a group, we remain open to what's happening around us and we respond rather quickly to what's happening. So we take note and we act quickly and we keep it moving. The customer enjoys that because we're always fresh and a step ahead of what's going to happen.
You spent some time earlier in your career moving from Philly to New York to Singapore. How did that come about?
My wife is Singaporean and we met in New York. She returned home and I followed her to work at Club 21, which had a lot of designer brands and franchise stores. We opened the first Prada Men's store in the world, and others like Issey Miyake, Jil Sander and Dries Van Noten. I got introduced to designer goods in Singapore and learned a very strong work ethic as well there.
How has that experience informed you today?
I learned to be open to different cultures, to absorb my surroundings and respond to it specifically. I was really forced to open my eyes and be cognizant of what was going on, how they dressed, how they lived, and what they liked.
Let's talk New York Men's Fashion Week. How has it changed how you react?
Well, it is great for the city. We're New Yorkers and we tailor to a New York sensibility across the globe because a New York sensibility has traction all around the world today. The shows bring a lot of people from all over the world to see what Americans are doing. Nowadays, New York Fashion Week is a viable player in the international fashion weeks. New York Fashion Week: Men's, in particular, was very exciting for me because a lot of talent has been revealed through a lot of younger designers. They have a platform from which to show their clothes to the world. It's definitely changed the game.
Any designers you picked up that you weren't aware of before?
Sure. Orley, for one. I paid more attention to them because of what they were doing during the New York Fashion Week. They started as a knitwear brand and now it's a full lifestyle brand. Very talented, high quality, and it's doing well in the stores. The Ovadia Brothers are a pair of young men that I personally am very fond of.
Menswear in general is very exciting for us, especially at Barneys. There's a lot happening, the rules are being changed, the parameters of what's acceptable are being pushed further. So I'm excited to see what's next.