Our talk with GQ's Creative Director JIM MOORE on 36 years at GQ, Joe Theismann and Gronk, and making print 'printier.'

BY KENNETH RICHARD
Thanks for catching up on all things GQ. You're another Midwesterner, too, right? How did you get into fashion?
I grew up in the Midwest, in Minnesota. I was obsessed with fashion magazines and wanted to be the person that made the models look cool on set. I didn't know what a fashion editor was or what a stylist was, but I wanted to be in the inner circle of a magazine. I read about fashion schools in New York in the back of one of those magazines, and headed off to New York to go to a small school called Tobé-Coburn School for Fashion Careers. Almost all their alumni worked at Condé Nast, which is where I wanted to work, too. After three months I got myself an internship at GQ and stayed in touch with them through school; then they hired me. Months after Condé Nast bought them, I started with them in January '80. That's just the condensed version of it. I set out to get my dream job and I got it. I'm the luckiest guy on earth.
Thirty-six years of change. You and Jim Nelson both got a chance to work with Art Cooper.
Art was amazing. He was the one who ushered in celebrities on the cover. I remember saying to other people, "How is this magazine going to sell without models on the cover?" We were so embedded with the whole model concept. The first cover was Joe Theismann and I thought it was kind of odd but wonderful at the same time. Of course the magazine took off. He made it a magazine that guys wanted to read. He made it a magazine for all types of guys and gave it that celebrity edge.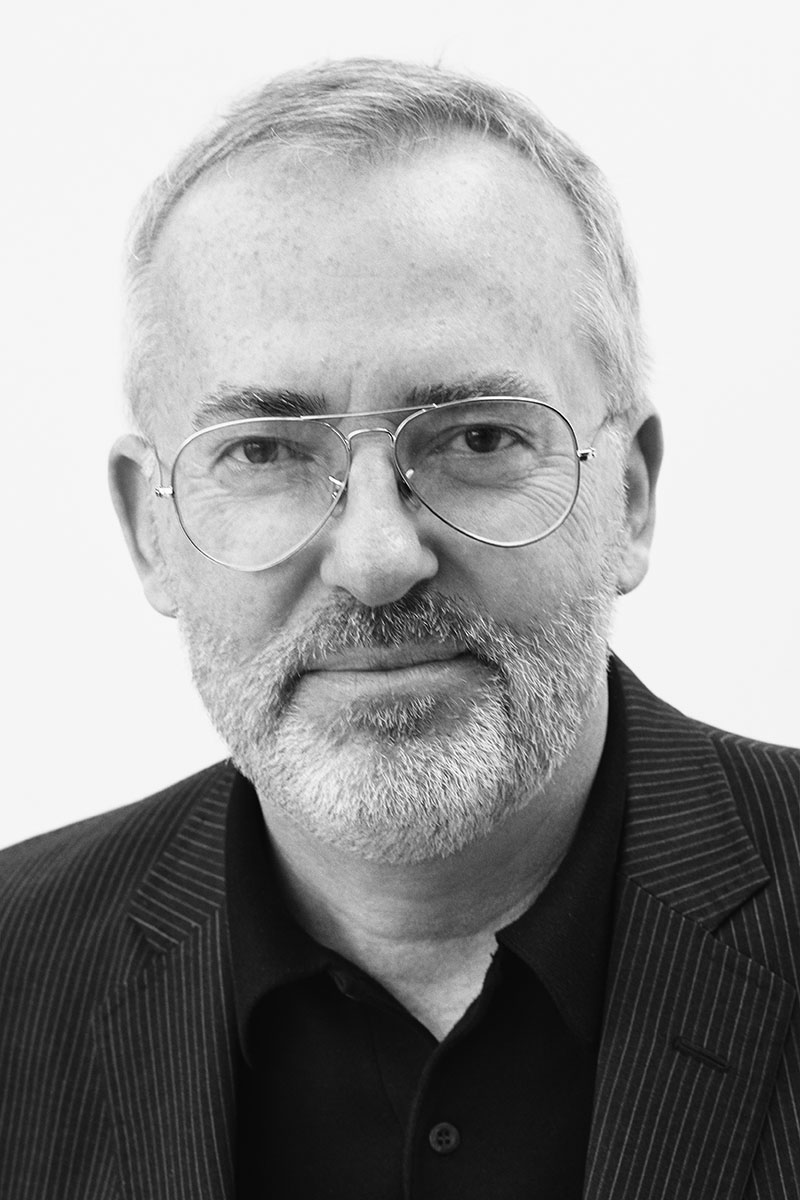 Which it still remains to today, with the Jim and Jim combo.

[quote text_size="small"]
This has been the golden era. Since Jim Nelson started, he's just ripped it up and reinvented it, and demystified the idea of fashion.
He wanted to make it a little bit cooler and hipper, but also have a surprise every month. The idea of using celebrities or talent of some sort in every square inch of the magazine – from the fashion pages to the cover – has been his trademark, and creating an exciting adventure every month.
If you look at the new issue, which has Rob Gronkowski on the cover, instead of just doing the traditional fashion shoot with Gronk, we did a party with him, which seems like the right thing to do with him. But then we turned it into a service package of how to Gronk up your life, how to have the best summer ever. It's really about the mix, keeping it dynamic, and keeping it a surprise. I remember for the first couple of months when Jim started, the covers were very young and then he put Russell Crowe on the cover. He doesn't ever want to get pigeonholed. GQ is really about the vitality of men at any age.
And the future?
I am super excited about where we are going with GQ. The offshoot of GQ Style is super cool. It is a completely different direction, but still in the GQ family. We have some really surprising covers coming up this fall. Every month is a really cool challenge to get it out the door and make sure it's topical, and has that element of surprise and vitality. I think we have a really good stretch over the next six months. We decided our themes and our covers and I think it's going to take it to the next level. We are trying to make "print printier."
We like printier. And what of New York Fashion Week: Men's?
Oh, it is incredible. I remember when it started last summer. It was just ablazing and hit the ground running. The first show, I think, had 700 people, was really well attended. As is the case with the men's shows, they are a little more polite and everybody ushers in; they are not quite the circus of women's, but they are certainly well attended. I thought the clothes were great.
There was the real reason for the international press to come to America and I am really excited about this next season and showcasing all the amazing talent that we have. Anything that takes young American talent and puts it on a bigger platform is great. So, "Go, New York Fashion Week: Men's!"