Review of Loewe Pre-Spring 2022 Ad Campaign by Creative Director Jonathan Anderson Photographer Juergen Teller with models Luca Guadagnino, Sandy Powell, Taylor Russell, Tang Wei, Leo Wu, Chloe Sevigny, Naomi Ackie, Roni Horn, Jeanne Cadieu, Yeri, and Mari Natsuki
Loewe serves up some more surreal style with a new Pre-Spring 2023 campaign photographed by the offbeat master and frequent collaborator Juergen Teller.
Continuing the thread of previous Loewe campaigns, this campaign brings together an eclectic and impressively talented cast, from cult icon actor Chloe Sevigny and film director Luca Guadagnino to singer Yeri of Red Velvet and costume designer Sandy Powell.
Teller captures this cast in his signature style of stark naturalism in their homes or other seemingly innocuous locations. Under his harsh, unapologetic gaze, the surreal twists and irreverent exaggerations of the collection take on a strange, hyperreal quality. It feels as if these objects, this clothing, and the characters who wear them don't belong to this world or this way of seeing – and yet, as their confident and enigmatic gazes reveal, they defiantly do.
Loewe continues to carve out a bold and original space for itself among the saturated world of fashion marketing communications with its smart and unique take on juxtaposition. Because of the emphasis on the surreal, the whimsical, the sensual, and the weird in creative director Jonathan Anderson's design work for the house, Teller's ostensibly naturalist imagery takes on a frenetic and fractured – yet still utterly cool and composed – character. It probably wouldn't work with a less visionary designer, a less dignified house, a less confident photographer, or a less interesting cast. But, in a testament to knowing one's own brand identity and what fellow creatives can build out and populate its world, Loewe more than makes it work.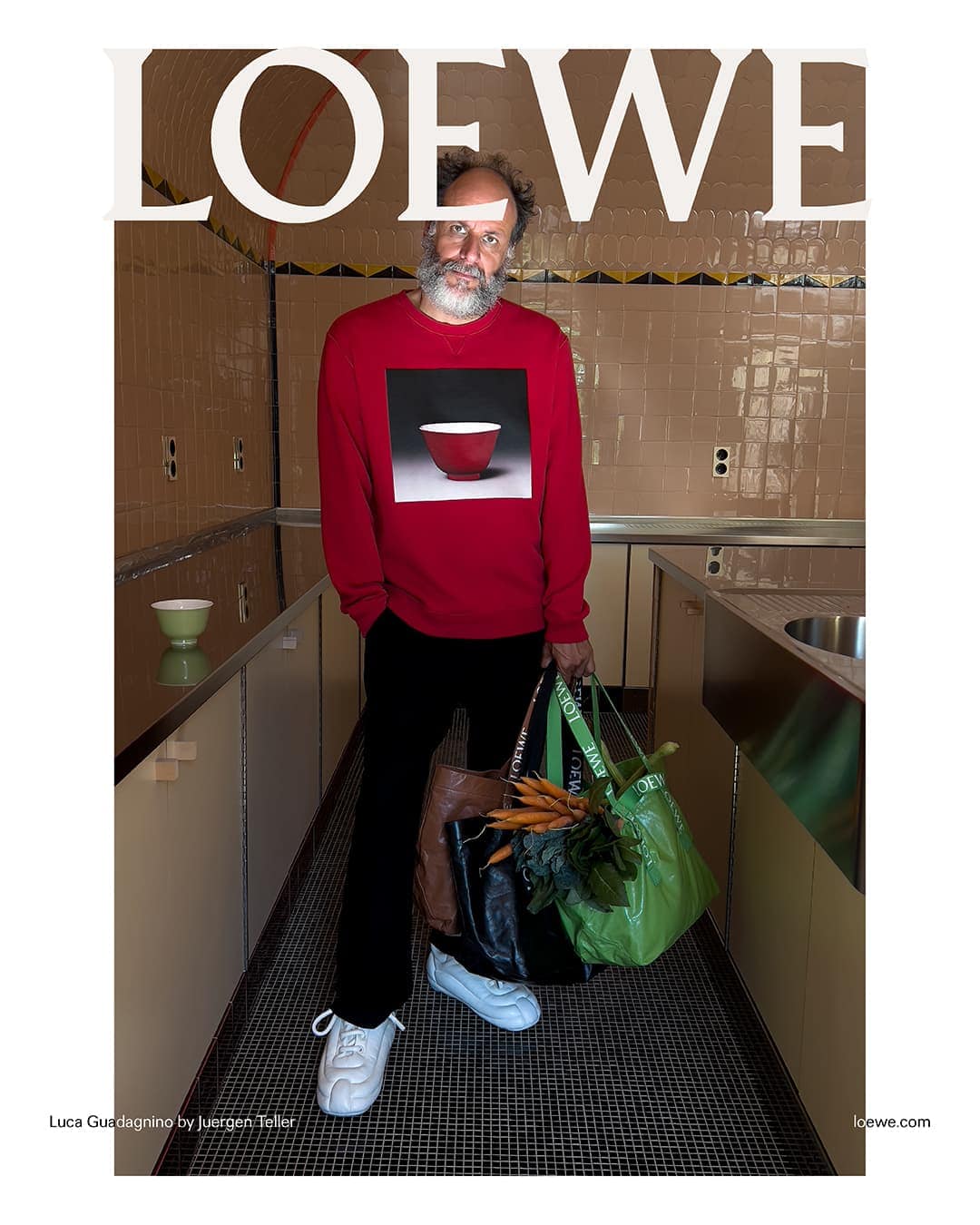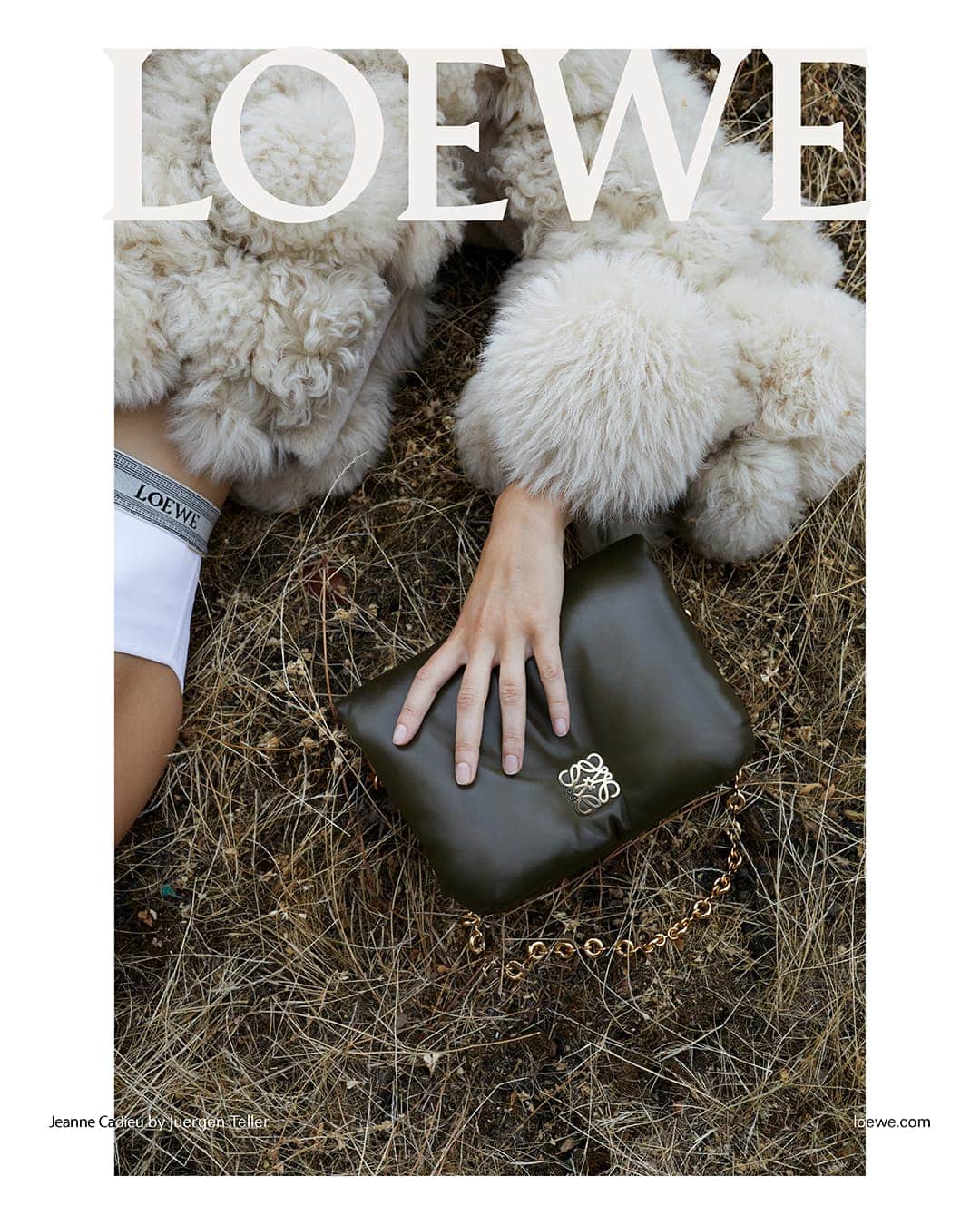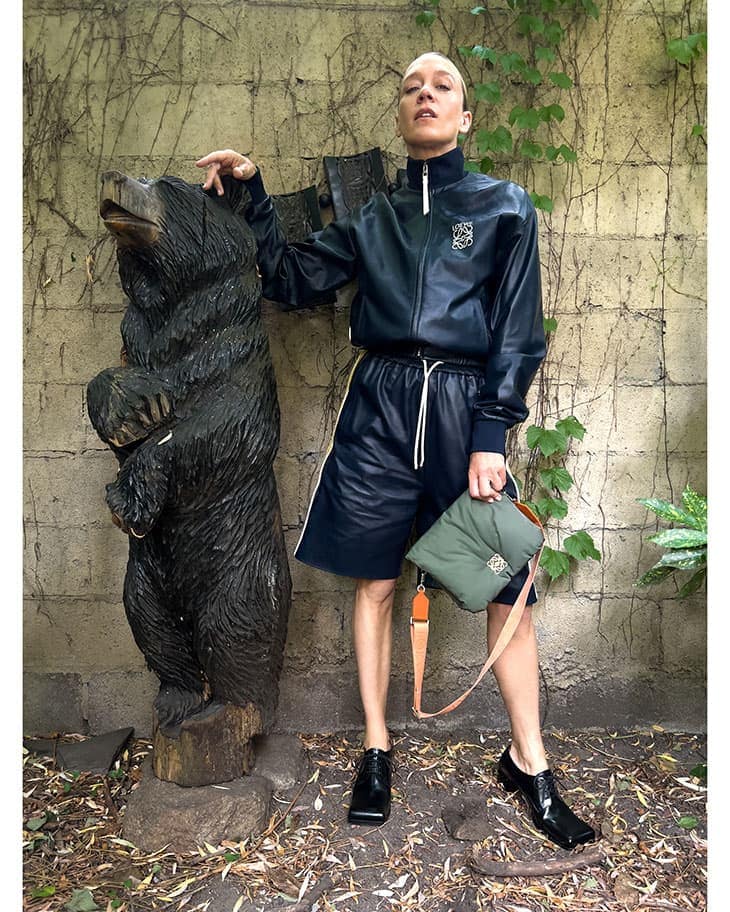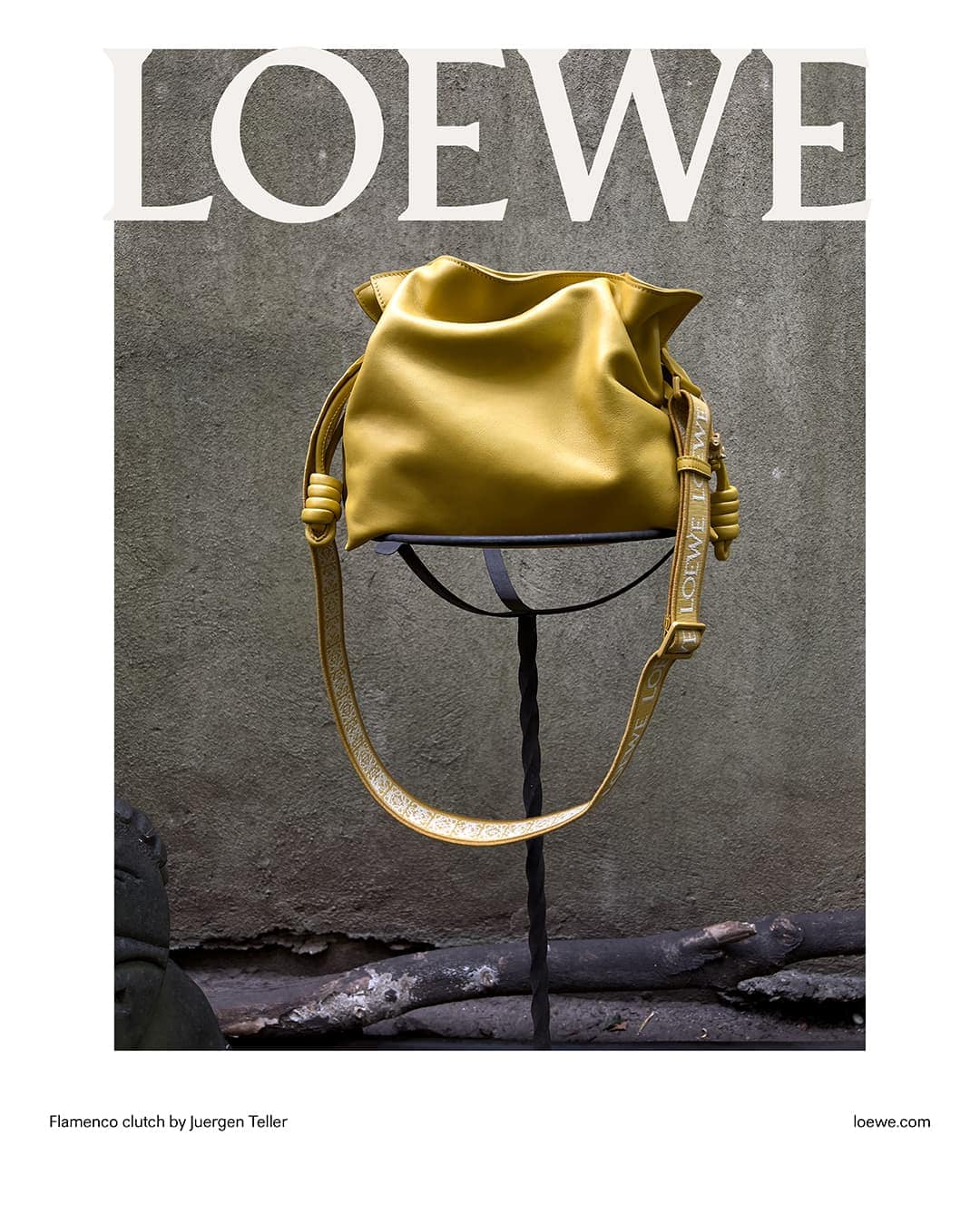 Loewe Creative Director | Jonathan Anderson
Photographer | Juergen Teller
Models | Luca Guadagnino, Sandy Powell, Taylor Russell, Tang Wei, Leo Wu, Chloe Sevigny, Naomi Ackie, Roni Horn, Jeanne Cadieu, Yeri, and Mari Natsuki
Stylist | Benjamin Bruno
Hair | Ryo Narushima

---