Review of Marc Jacobs Pre-Fall 2023 Ad Campaign by Creative Director Ava Nirui with Photographer Larissa Hofmann with models Adriana Lima, Paloma Elsesser, Devon Lee Carlson
Marc Jacobs explores a darker side of the emerging mermaid-core trend with the brand's new Pre-Fall 2023 campaign by creative director Ava Nirui and photographer Larissa Hoffmann.
Hoffmann's photographs transform the familiar summer narrative of lounging by the pool into one of abstract drama and dangerous glamor. The coloration of her sultry images draws out the deep blues and greens of the pool, creating a darkly aquatic world that paints her models not as mermaids, but sirens. Whether in the sauna or fully immersed in the pool, the bold MJ monograms emphasize each woman's sense of power, while their gazes seem to lure the viewer to a watery end – but a stylish one.
The campaign does a nice job of making a unique dive into what is looking like it's set to be the defining internet fashion trend of the summer, while still feeling undeniably Marc Jacobs.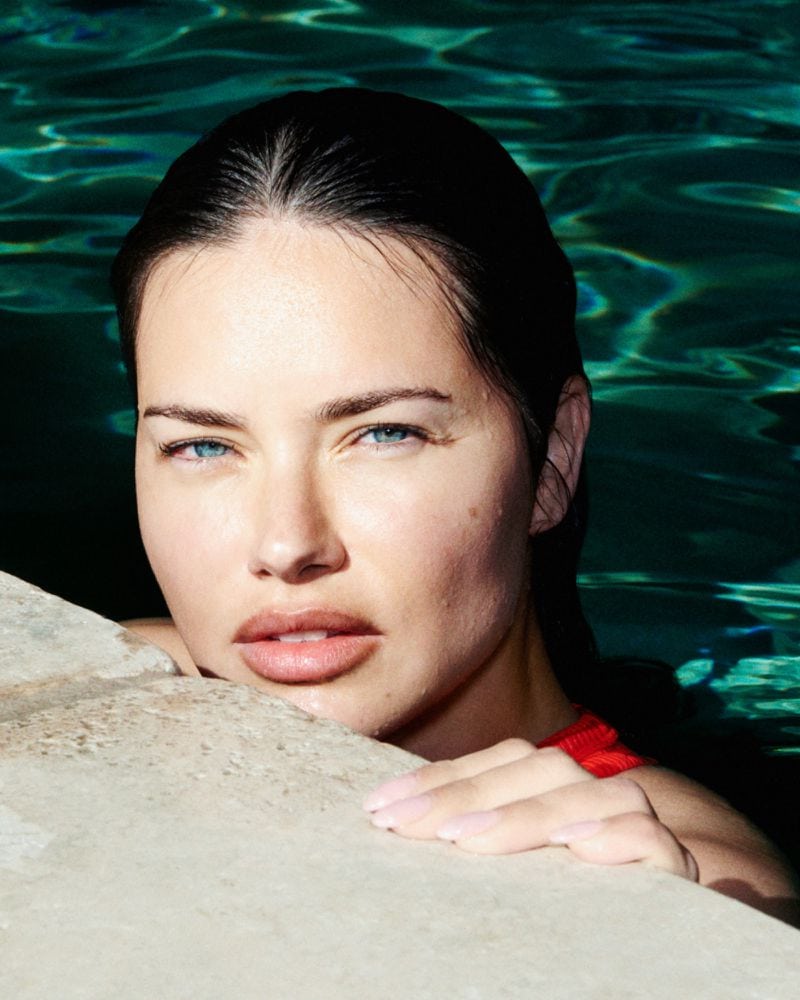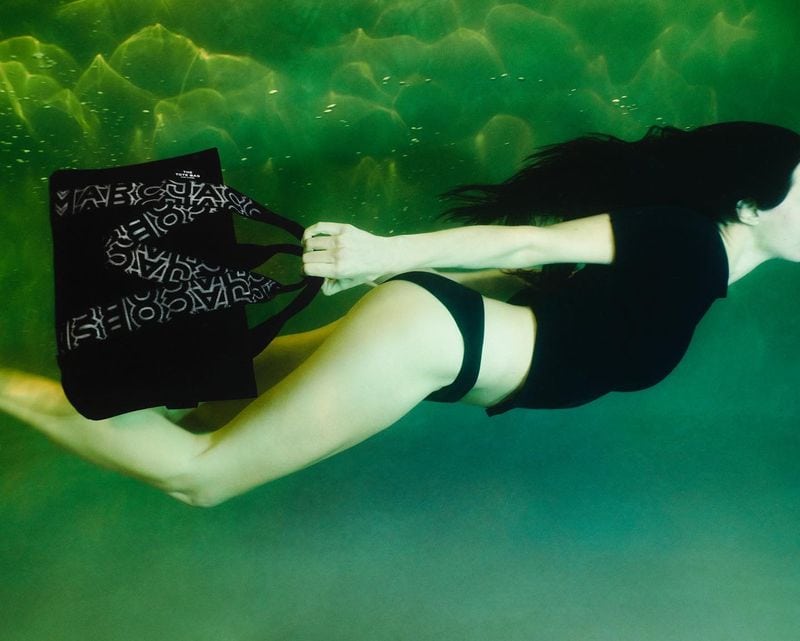 Marc Jacobs Creative Director | Marc Jacobs
Creative Director | Ava Nirui
Photographer | Larissa Hofmann
Models | Adriana Lima, Paloma Elsesser, Devon Lee Carlson
Hair | Evanie Frausto
Makeup | Emi Kaneko
Manicurist | Yuko Tsuchihashi
Casting Director | Annita Bitton at The Establishment
Set Designer | Matt Jackson

---