Review of Max Mara Spring 2021 Ad Campaign by Photographer Brigitte Niedermair with models Cara Taylor, Mao Xiaoxing, and Anok Yai
Brigitte Niedermair channels Pygmalion in a thoughtful new Spring 2021 campaign for Max Mara.
Niedermair's elegant portraits seem to reference classical sculpture. Her models stand statuesquely on pedestals before an unadorned gallery background. We are reminded of Greek and Roman archetypal sculptures of goddesses and nymphs, beautiful works of art that through their occupying of three-dimensional space celebrate and elevate the beauty of the human body.
But there are several important distinctions here. While sculptures of Venus are liable to be nude, our muses are of course clothed. We can see, however, in Max Mara's thoughtful tailoring, that reverence for the power of proportion remains. And unlike the abstract, universal characters we see in ancient sculpture, these women each have a strong sense of individual personality.
Looking closer, we can see that in each image they have one foot stepping off of the pedestal. Perhaps this visual metaphor represents the transition from ancient to modern, and is a call for woman artists to continue to participate in and shape the beauty of the world, rather than to just be beautiful objects within it. Max Mara is smart to emphasize this message, and we wish them the best of luck as they continue stepping forward.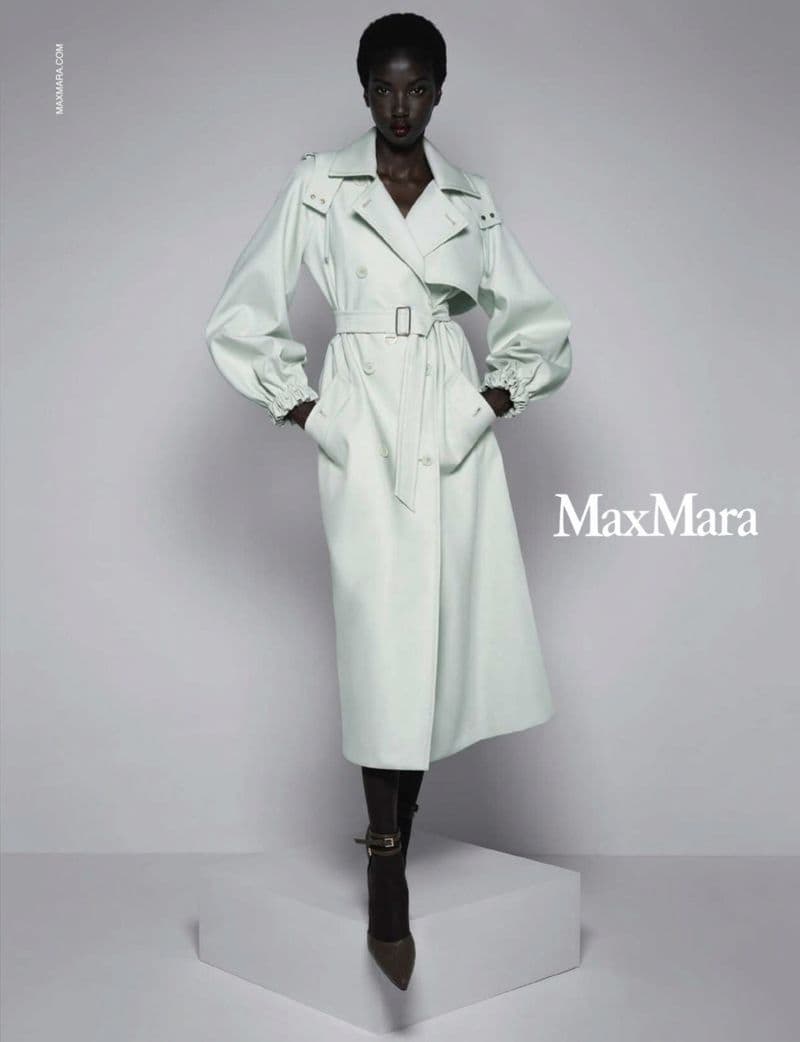 Photographer | Brigitte Niedermair
Models | Cara Taylor, Mao Xiaoxing, and Anok Yai
Stylist | Carine Roitfeld
Hair | Olivier Schawalder
Makeup | Hugo Villard
---