Review of Michael Kors Collection Fall 2021 Ad Campaign by Photographers Inez van Lamsweerde & Vinoodh Matadin with models Naomi Campbell, Carolyn Murphy, Liya Kebede, Adut Akech, and Vittoria Ceretti.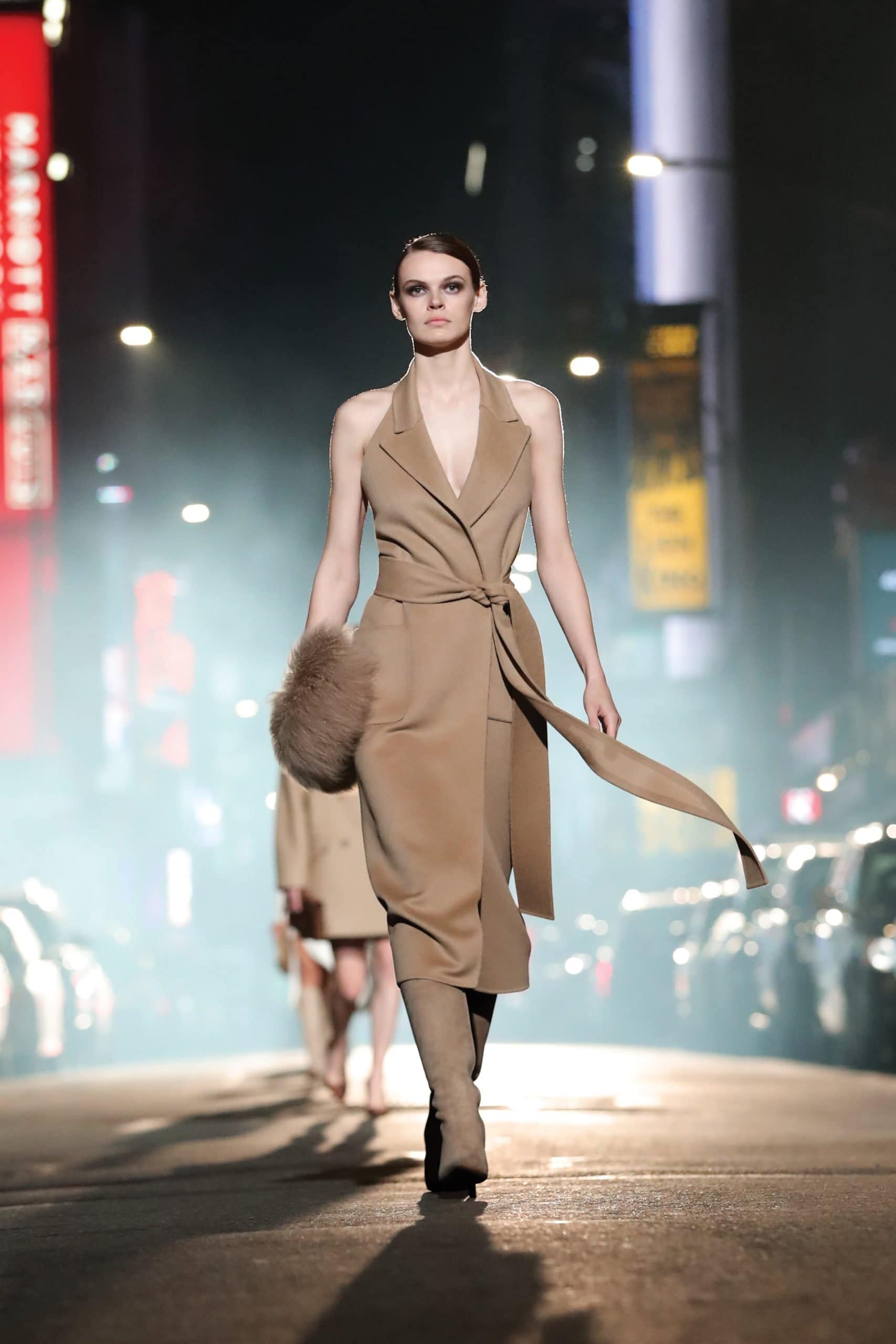 Michael Kors takes New York in a new campaign for Fall 2021, which marks the 40th anniversary of the designer's eponymous label. The campaign was lensed by renowned photography duo Inez & Vinoodh.
The campaign is a romantic homage to a night out in the city's theater district. Echoing the staging of the fashion presentation, which transformed 45th Street into a runway, the imagery was shot at some of Kors' favorite Broadway haunts, from the Shubert Theatre and Sardi's restaurant, then back to a theater-lined stretch of 45th Street. The glittering lights of the nocturnal city become almost another character of their own, providing the perfect backdrop for Kors' New York muses.
When I look back over 40 years, I think about all the amazing memories, energy and fabulous
people that New York City has brought to my life and my career. This collection, and this campaign, is a celebration of the rebirth of city life – of stepping out, finding the joy in getting dressed, and making the streets your runway. It's my fantasy night out in the Theater District.

– Michael Kors
The campaign stars a legendary cast of models, including Naomi Campbell and Carolyn Murphy, who appear alongside rising icons like Vittoria Ceretti. Wearing the collection's dramatic coats layered over leg-revealing skirts and glittering sequined gowns, and with commanding attitudes of sophistication and drama, these heroines perfectly embody Kors' creative vision of making the streets your runway.
In addition to smartly tying into the runway presentation, the campaign feels like a celebration of the designer's legendary life and career. It reaffirms his design principles that honor practical, wearable clothing without sacrificing a sense of glamor, sophistication, sensuality, and even fantasy, and demonstrates that this approach is just as relevant today. It is also a love letter to his home of New York – which collectively experienced a particularly difficult year – that celebrates what he and so many others love about the city and does it with a signature sense of style. We couldn't imagine a better 40th-anniversary celebration.
Michael Kors Creative Director | Michael Kors
Photographer | Inez van Lamsweerde & Vinoodh Matadin
Models | Naomi Campbell, Carolyn Murphy and Liya Kebede, Bella Hadid, Adut Akech, and Vittoria Ceretti
Location | Shubert Theatre New York

---