The Store Scout | MICHAEL KORS Regent Street Flagship
[hr align="center" weight="thick" style="line"]
BY KENNETH RICHARD
As the world of Michael Kors continues to grow, so, too, does his flagship base, as exemplified by the designer's largest flagship in Europe, now open on London's Regent Street.
At three floors, totaling 16,275-square-feet, the store allows the designer to showcase his vastly growing range of offerings, while projecting the American designer's vision to a European audience.
[quote text_size="small" author="– Michael Kors"]
London is one of the world's great fashion cities, and an endless source of inspiration for me personally. I'm thrilled to be opening a beautiful new flagship on Regent Street that represents everything we do and offers our customers the full world of Michael Kors.
[/quote]
That inspiration is reflected in the new design concept developed in-house of the London flagship, which offers an update to the signature stores of the designer. The interior features dark Macassar wood floors and tables, which are complemented by Venetian wallpaper and Calacatta marble fixtures. The store's 'runway' entrance is a pale, weathered limestone that leads guests throughout the landmark building. The designer maintained the historic façade, juxtaposing it with his sophisticated, modern interior stylings reflected via a palette of soft browns and grays, mixed with warm woods.
The ground floor houses the accessories of Michael Kors Collection and MICHAEL Michael Kors labels, including handbags, small leather goods, watches, jewelry and eyewear. There are separate shoe salons for the brand's two footwear collections. A floating staircase of clear acrylic tile embedded with lights connects to the first floor, which houses ready-to-wear in two separate areas for each collection.
The men's shop is located on the lower level and features the very American version of snookers, a full size pool table, in a sophisticated gray velvet, of course. The men's fixtures are in darker contrast to the women's, with blackened stainless steel, gray smoked mirrors and gray-marble display cases.
The store certainly has a Michael Kors champion in Chairman and CEO John D. Idol, who exclaims, "Our Regent Street flagship illustrates the evolution of the Michael Kors brand and the scope of our commitment to the business in Europe. This new European flagship enables us to present the full range of our luxury offering, including our exciting and fast-growing menswear line."
The Impression is certain that a legion of other brand champions will be flooding through the renowned designer's flagship on Regent Street to help fuel the growth of his modern, American aesthetic.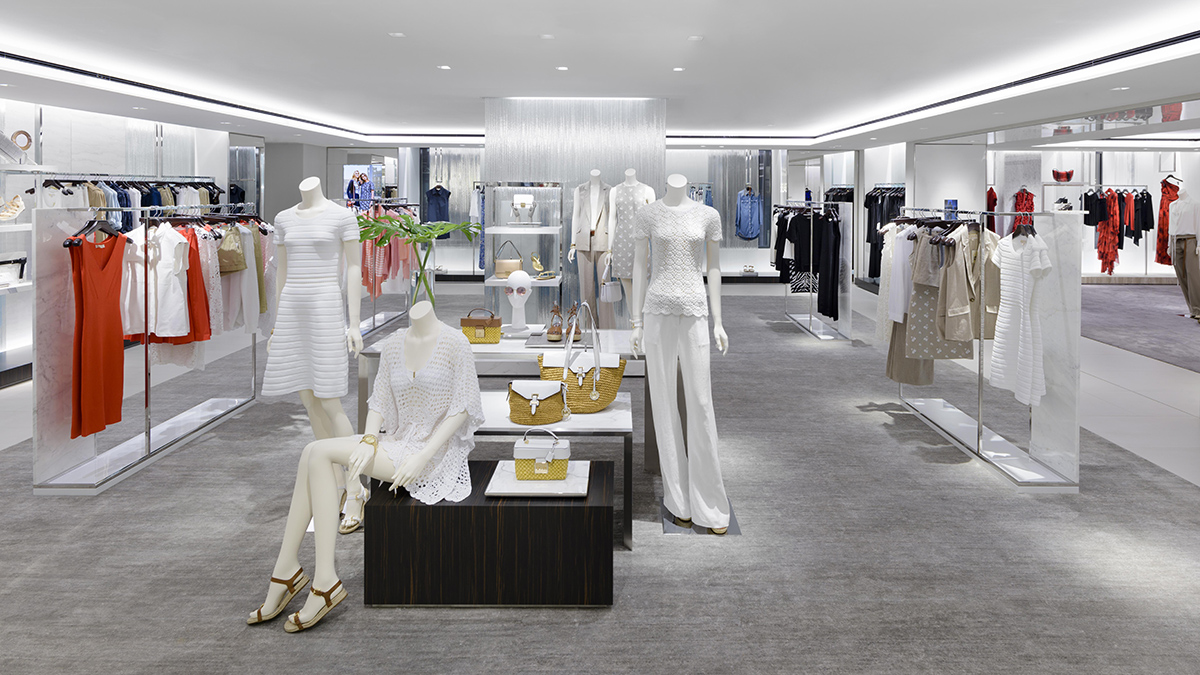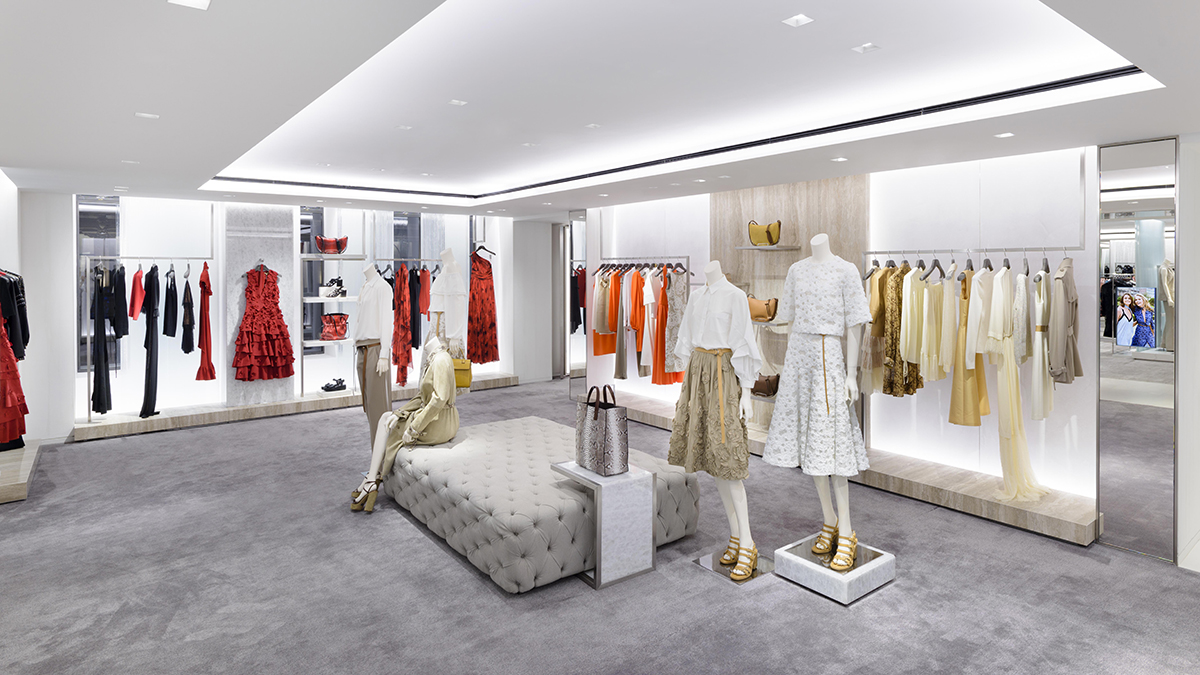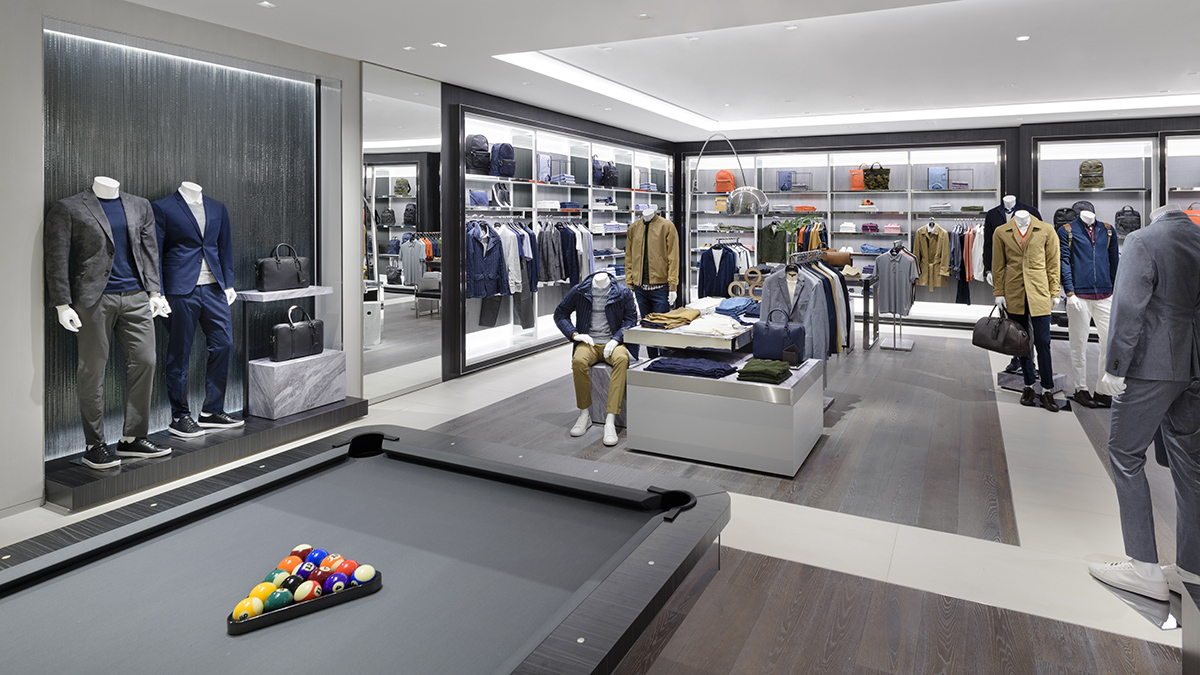 Architect | In-House
Location
179 Regent Street
Mayfair, London W1B 4JW, UK
[hr align="center" style="line"]