---
Review of Sacai Fall 2022 Fashion Show
Pump Up the Volume
By Dao Tran
Sacai's triumphant return to Paris Fashion Week after two years of Covid travel disruption was absolutely stunning. The silhouettes were strong and impactful with a cinched, paper bag waist and bustle skirt. Forget Bridgerton (no, it was neither inspired by that nor historical) – Sacai's new silhouette is lit. Chitose Abe's focus on the bust and hips this season – however consciously or unconsciously – follows her great experience doing the guest takeover of Jean Paul Gaultier's Fall 2021 couture collection.
Abe is known for her hybridization principle, taking the familiar and making it into something new. Apparently, in this collection, she achieved this in a different way than in the past. Instead of adding to the base item, Abe has molded the end product out of the existing piece. For example, she started out making a big man's jacket, then cut out the front and made it into the bra that created the silhouette in the end. This is how the bustier-like shape of a cocktail dress can give new dimension to trench coats and jackets.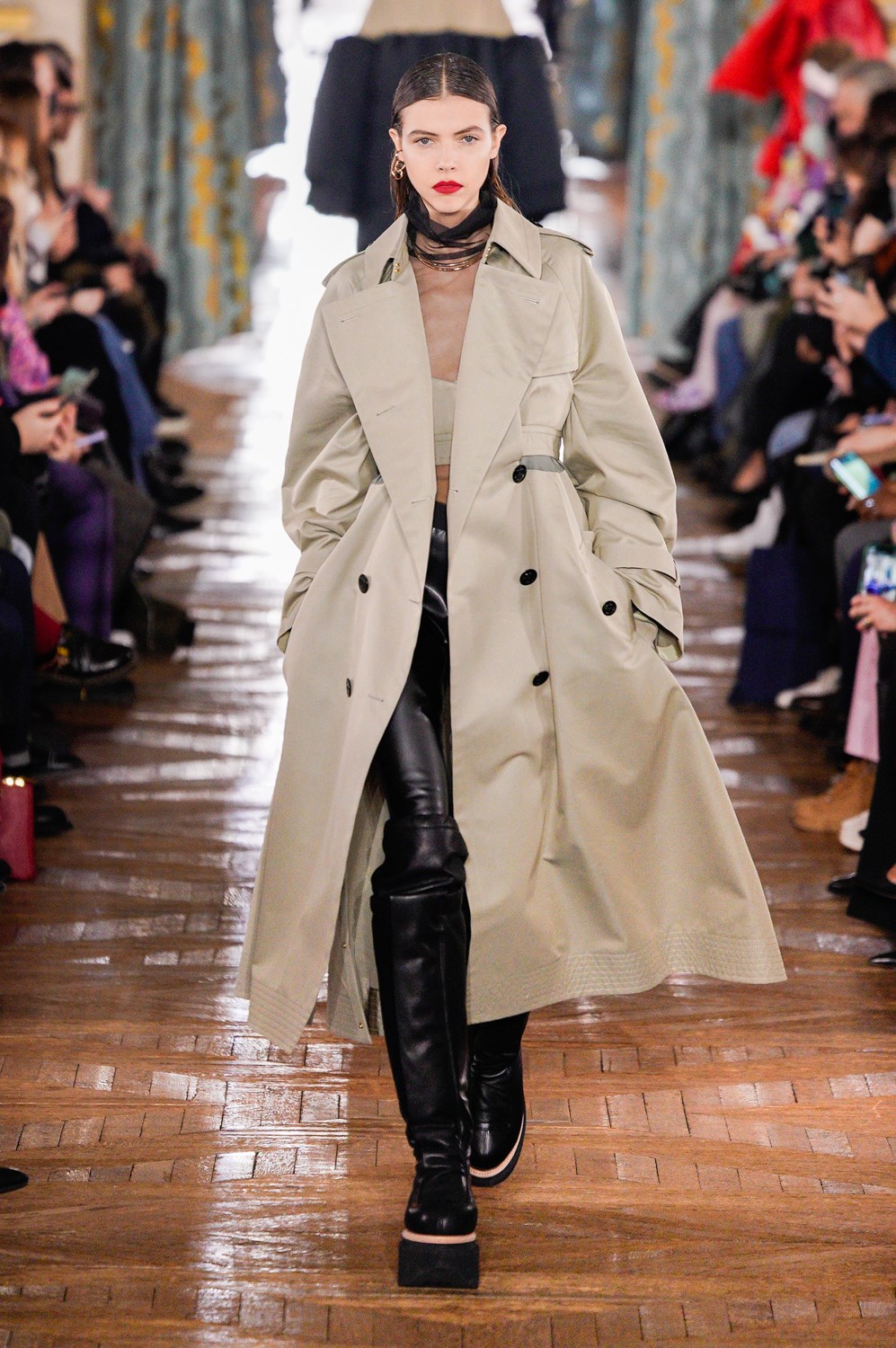 Abe was doing mashups long before luxury got into streetwear, and hence her loyal crowd of cool kids before they were called influencers. The satin tracksuit with an integrated bra and pants split open to make a flowing skirt is so authentically Sacai and so on point, down to the platform boot.
It is cool, it is avant garde, it is elegant, it is elevated, it is beautiful. Look at the cut, look at the shape, look at the styling. This collection just sings with looks that hit the mark.
She might have just made a client out of this fan girl.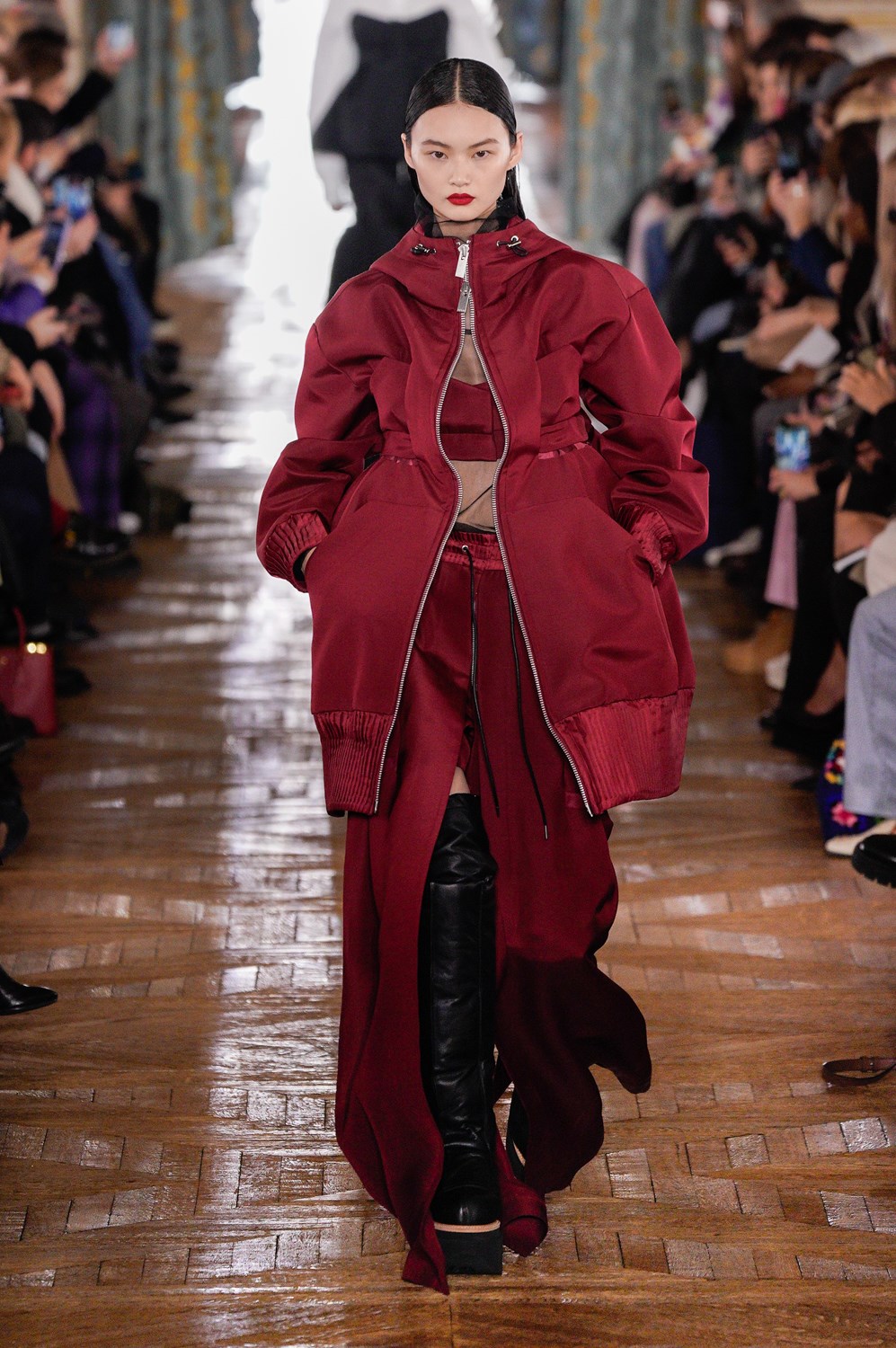 The combination of masculinity and femininity informs Abe's design aesthetic. These pinstripe looks are the perfect example of that. There were less patterns and a lot of monochromatic looks in this collection. Backstage after the show, she explained that was all about creating the shape and volume.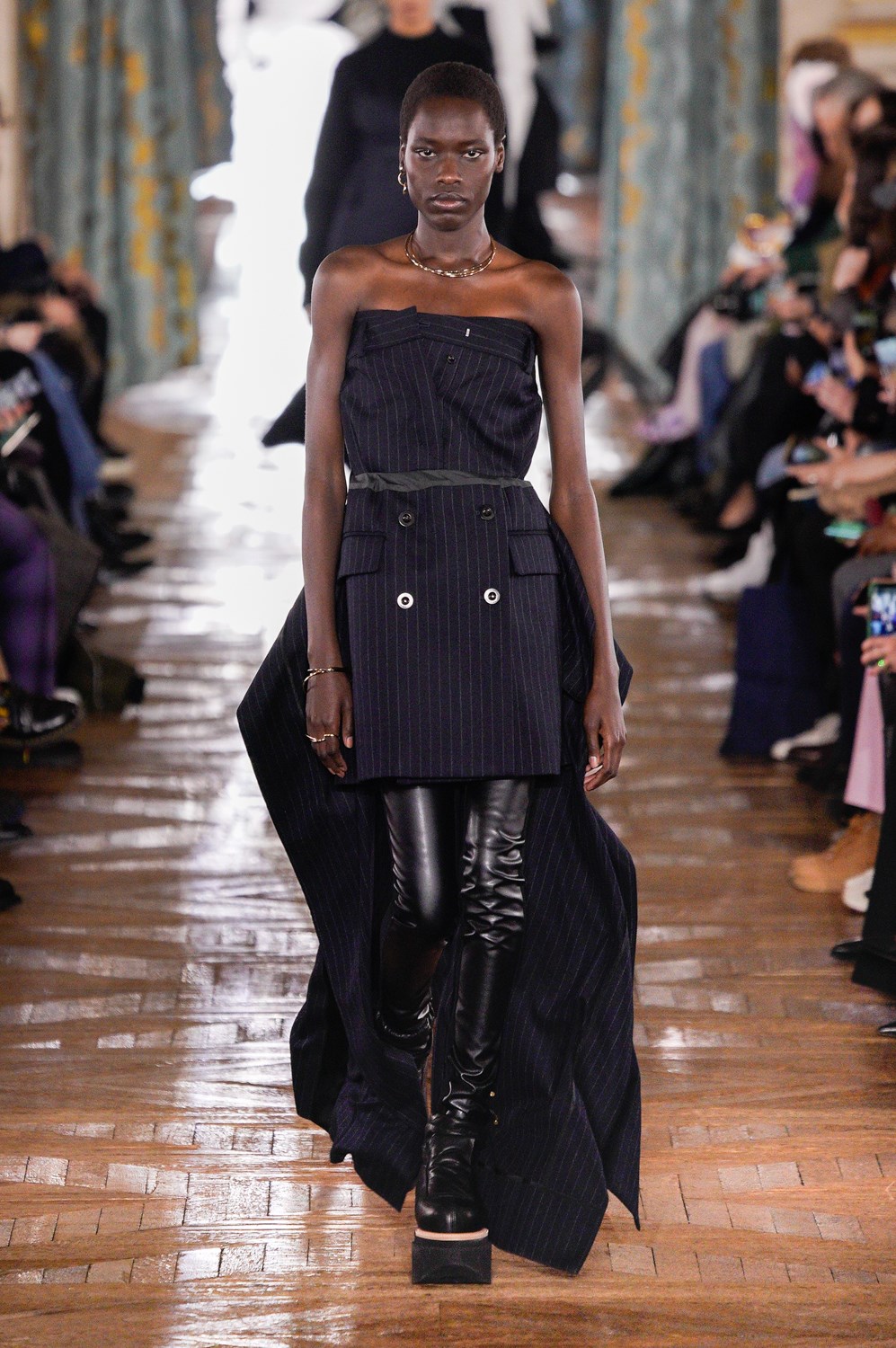 This season saw the launch of Sacai's collaboration with Cartier on the Trinity series, which was a radical design when it was introduced in 1924 intertwining pink, yellow and white gold rings.
It is a symbol for love, fidelity and friendship, life's most paramount relationships, which Abe wanted to emphasize the importance of this season.
She has reimagined the nearly century-old iconic design in a way that captures how the shape changes in movement. Six limited edition pieces include a ring that can be worn over two fingers, necklace, bracelet, and earrings that have been stretched into an ear cuff. The holy trinity of love, fidelity and friendship is a religion we could all subscribe to.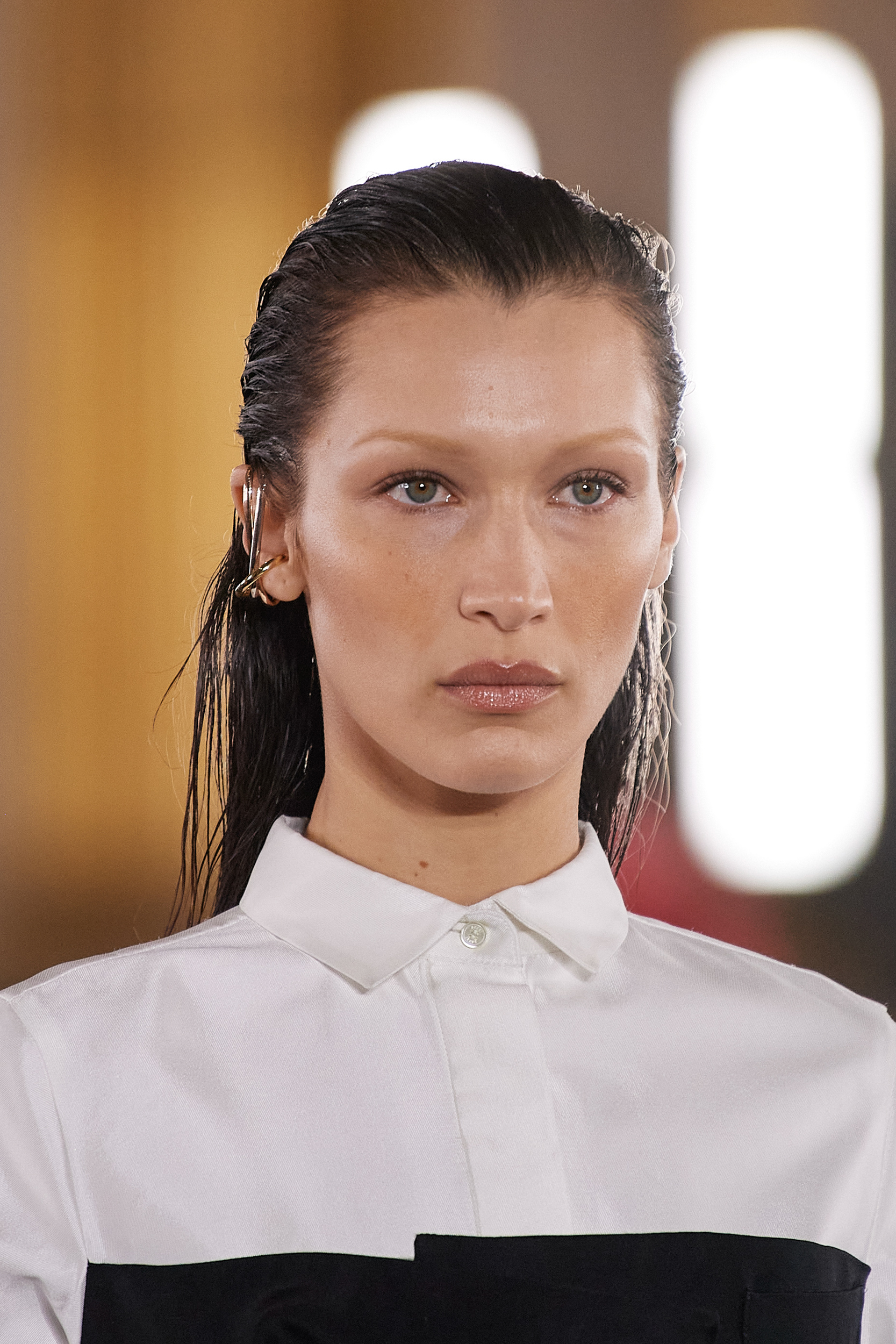 ---