Meet the Models' Families in Tiffany's 2015 Holiday Ad Campaign
[hr align="center" weight="thick" style="line"]
BY RACHEL SMITH
Tiffany is taking you home to meet the family with their 2015 Holiday Ad campaign. The spot boasts the traditional family togetherness of the holidays; showing Anja Rubik being surprised by her husband Sasha Knezevic, and Brad Kroenig carrying his matching pajama clad sons Hudson and James toward the holiday tree. These classic holiday moments were shot by Mario Sorrenti, who set out to capture the moment of anticipation right before gifts are exchanged. And he's done his job; the excitement, the surprise, and the pure joy of giving are captured perfectly in the spot.

The slogan for their campaign, "Joy comes out of the blue" referencing Tiffany's iconic blue box and the unplanned moments experienced by their customers. What better way to showcase joy then with families during the holidays?  The house tugs at heartstrings with these personal moments captured on film, and is sure to strike a chord with consumers.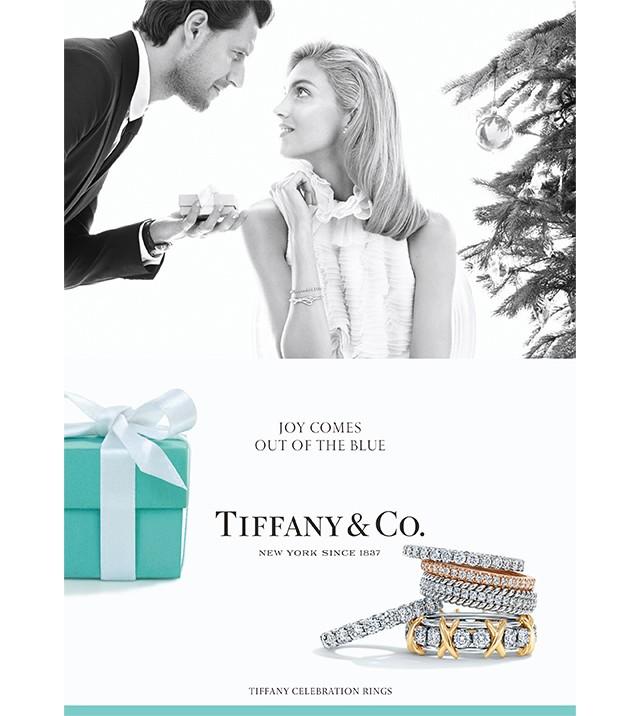 [hr align="center" style="dotted"]
Photographer | Mario Sorrenti
Models | Brad Kroenig, Hudson Kroenig, Jameson Kroenig, Anja Rubik, Elijah Rubik, Kieran Crothers, and Braden Crothers
Stylist | Edward Enninful
Film Director | Michael Haussman
Casting Director | Stefanie Stein
[hr align="center" style="line"]