---
Over the years, Tom Ford has been known to turn a few heads in response to his controversial ad campaigns — ones that often times pushed conventional boundaries. However, Ford's overriding approach to fashion remains in-touch with classic styles that seemingly never go outdated. It's Ford's innate sense of elegance and beauty, and his classic approach to modern glamour that continue to tailor to both men and women everywhere.
Spring 2019 brings us another classic Tom Ford campaign, with the help of some iconic faces in models Gigi Hadid and Joan Smalls for womenswear, and Erik van Gils, Henry Kitcher and Sharif Idris showcase menswear.
However, on the other side of lens is upconventional artisan Dutch photographer Ferry van der Nat, formerly known as Mr. Polaroid. Van der Nat has a rich history to his name having been a chef, drag queen makeup artist, wig producer for Victor & Rolf, stylist and, photographer. Along the way, he began taking Polaroids of men capturing the middle ground between the makeup station and the studio resulting in his 2016 book entitled 'Mr.'
And while his work remained insider-insider, leave it to Tom Ford to assign Van der Nat his first ad campaign, taking full advantage of Van der Nat's Polaroid roots leveraging both coloring and layouts that have come to be associated with the iconic film format. The pairing is powerful in and one we think could bring back a bit more controversy for future campaigns, and at the very least, add on underwear.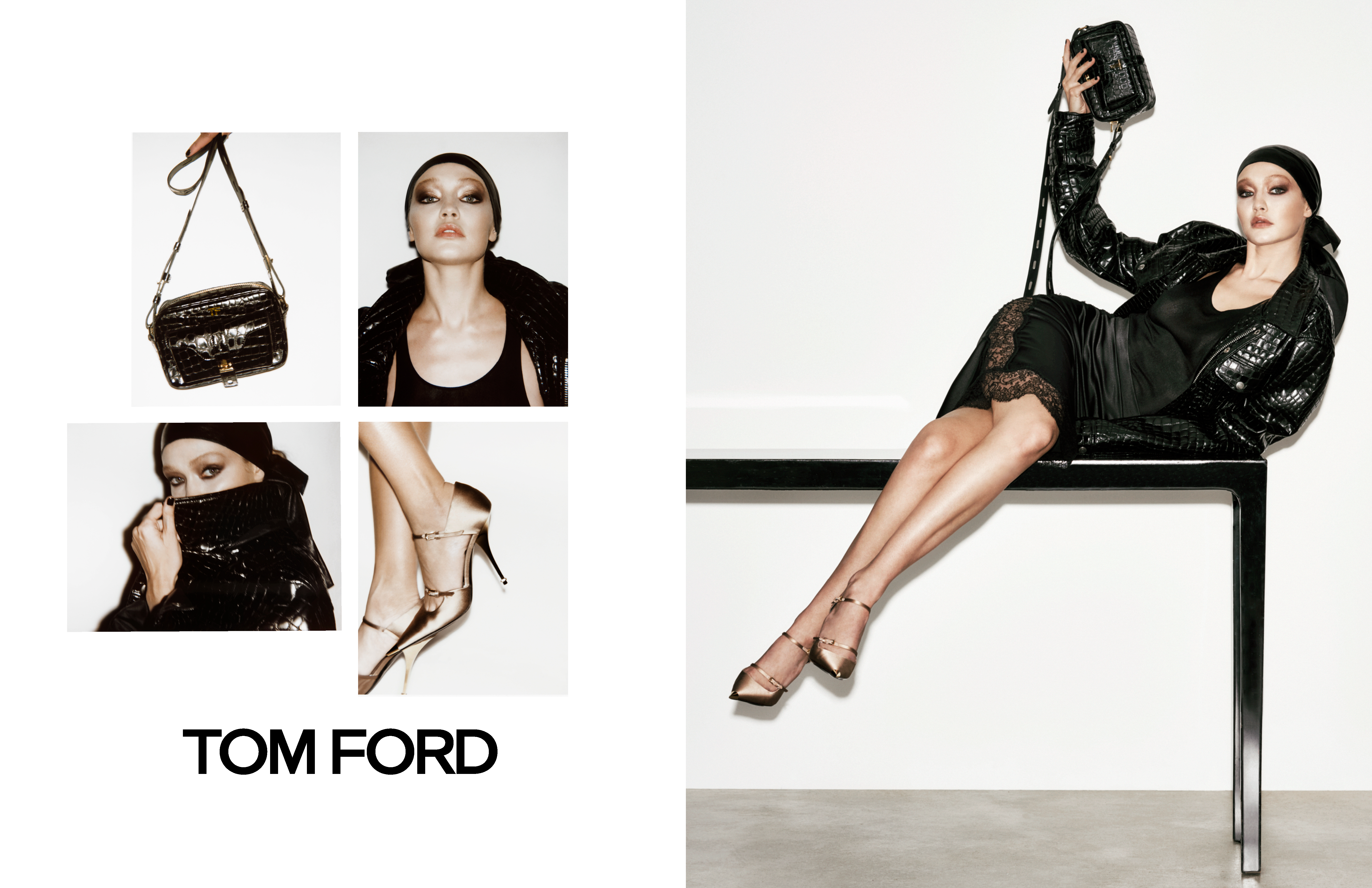 Tom Ford Creative Director | Tom Ford
Photographer | Ferry van der Nat
Models | Erik van Gils, Gigi Hadid, Henry Kitcher, Joan Smalls, Sharif Idris
Stylist | Raphael Hirsch
Hair | Eamonn Hughes, Orlando Pita
Makeup | Gemma Smith-Edhouse
Manicurist | Sharon Gritton

---