Review of Valentino 'Artists Chapter' Spring 2021 Ad Campaign by Creative Director Pierpaolo Piccioli with artists Louise Giovanelli, Alexis Ralaivao, Zhang Zihao, Nahum Kim, & Iori Nagashima
Valentino continues to broaden its artistic horizons. The maison's latest campaign furthers its celebration of contemporary art through an exciting new collaborative project, which features the work of five emerging artists.
Fresh off the success of the Collezione Milano Writers Campaign, this new chapter furthers creative director Pierpaolo Piccioli's celebration of the contemporary art world through the work of five international painters. Louise Giovanelli, Alexis Ralaivao, Zhang Zihao, Nahum Kim, and Iori Nagashima were each invited to create original works of art, with the sole constraint that they include a Valentino accessory.
The best of these works is probably Zhang Zihao's amazing red portrait, which features the house's Garavani sneakers, but stuns us with its exquisite and deeply evocative use of monochrome red. Other highlights include Louise Giovanalli's space-bending, close-up handbag portrait and Iori Nagashima's cinematic and romantically slice-of-life scene.
As part of the campaign, each artist gives us an exciting photographic glimpse into their process and studio space, as well as taking a moment to pause and pose in some fresh Valentino threads.
We've seen fashion brands collaborate with artists before, but this campaign feels unique both in its context for Valentino and in the approach the artists took.
Following closely on the heels of Valentino's literature-focused campaign, this new one deepens and unifies Valentino's celebration of the creation of art across different disciplines. It also feels important that the artists are not creating advertisements, but rather that the campaign itself is composed of an extended conversation between artists and Piccioli's own body of work. The campaign reaffirms his values of individuality and authenticity while expanding Valentino's status as a hub of elevated creativity even further.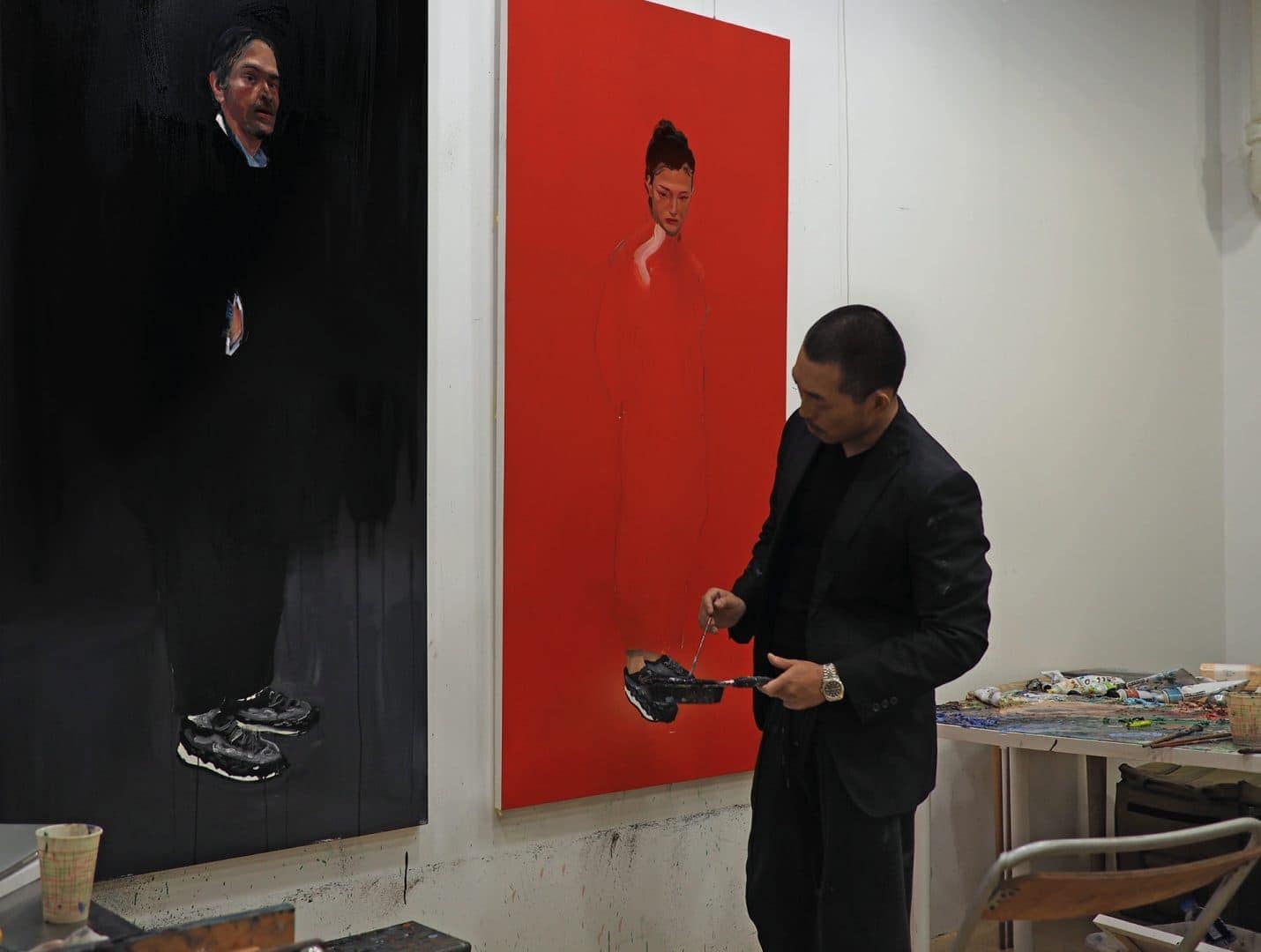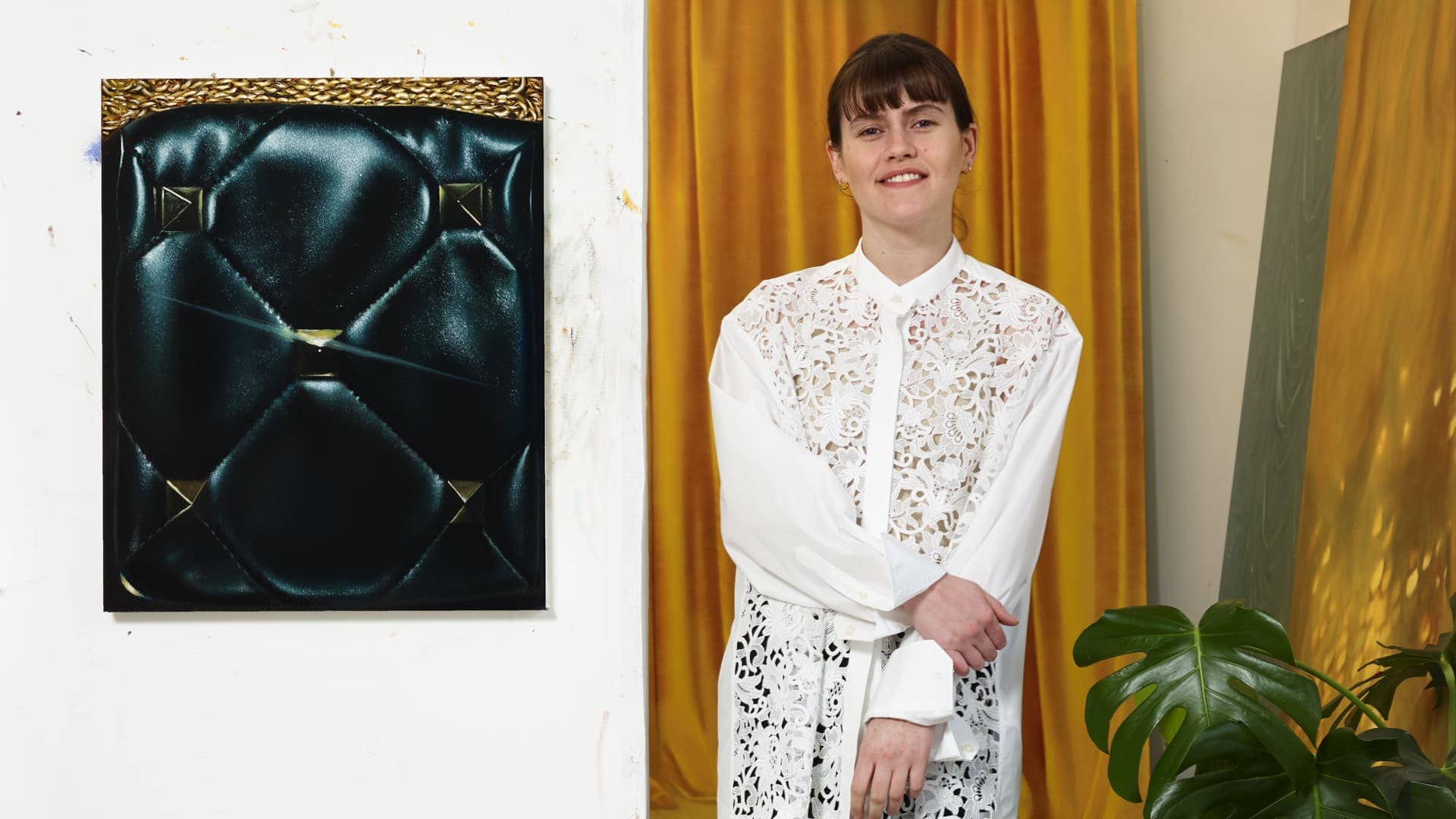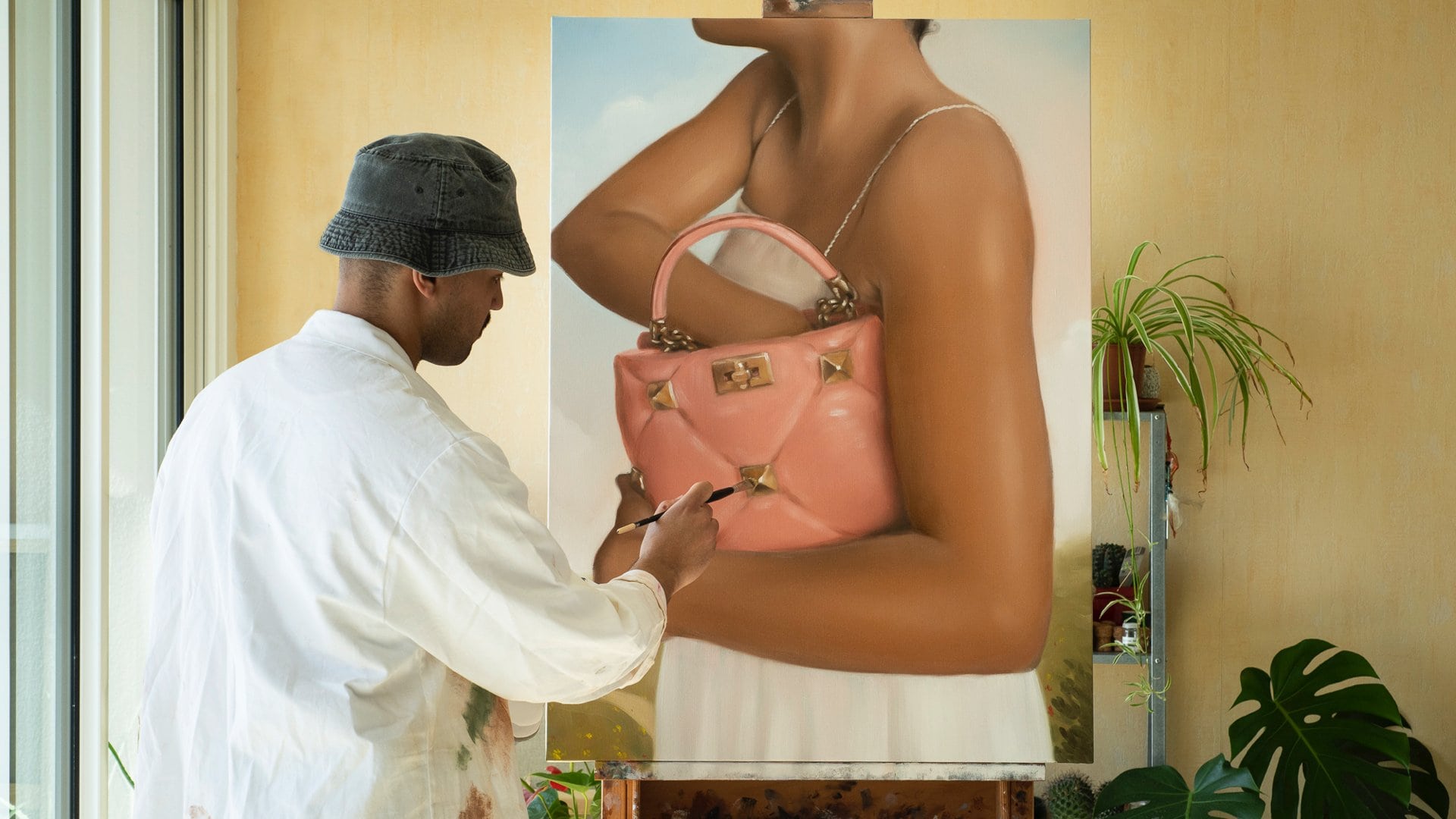 Valentino Creative Director | Pierpaolo Piccioli
Artist | Louise Giovanelli, Alexis Ralaivao, Zhang Zihao, Nahum Kim, & Iori Nagashima

---