THE IMPRESSION'S Picks for Key FASHION TRENDS SPRING 2017 | WHITE NOISE
[hr align="center" weight="thick" style="line"]
BY ERIKA THOMAS
Where words fail, white speaks this Spring. This sought after look is achieved by designers that highlight the importance of white in a wardrobe.
Chanel flawlessly embraces the art of simplicity with white pieces from head-to-toe, screaming white dresses are the staple for the feminine ideal. Christian Dior, debuting Maria Grazia Chiuri as creative director, is conveying both sleek and dynamic designs in an array of styles. The soft white tones of the Sonia Rykiel collection articulate the versatility of white.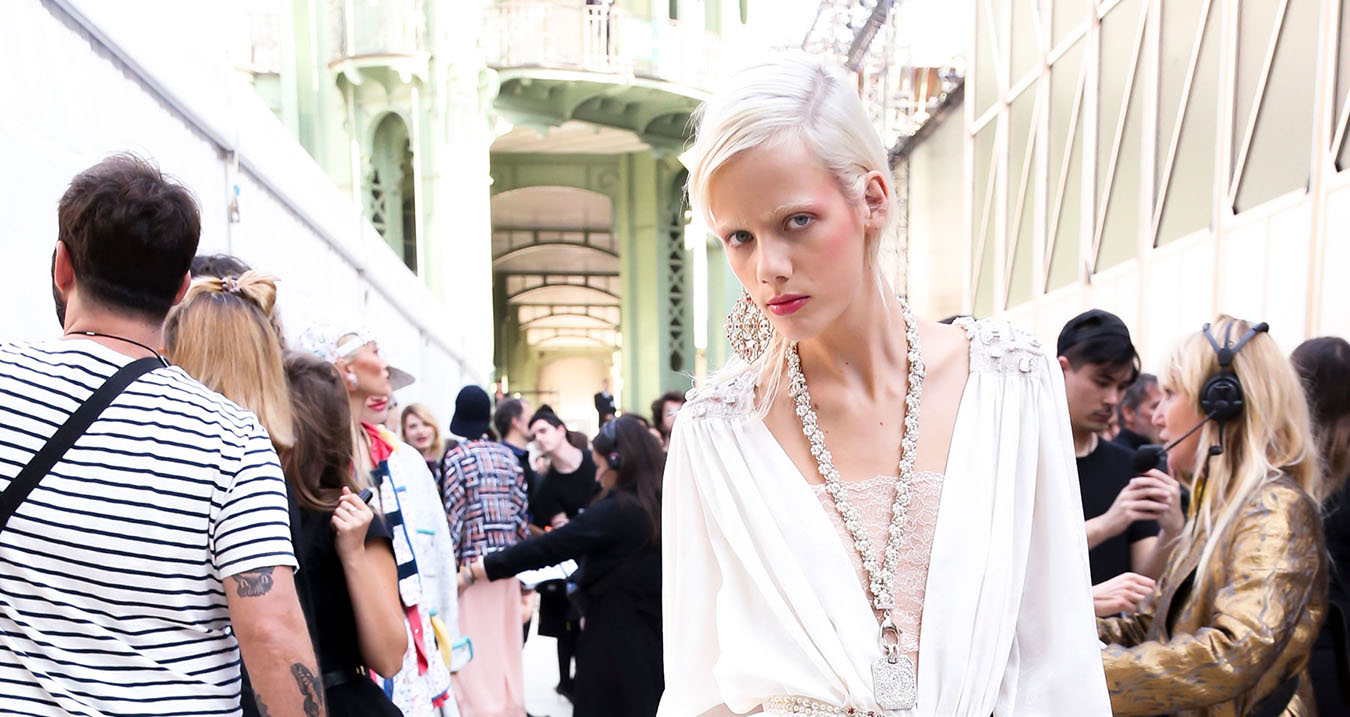 [hr align="center" style="line"]