1989 STUDIO
By Obi Anyanwu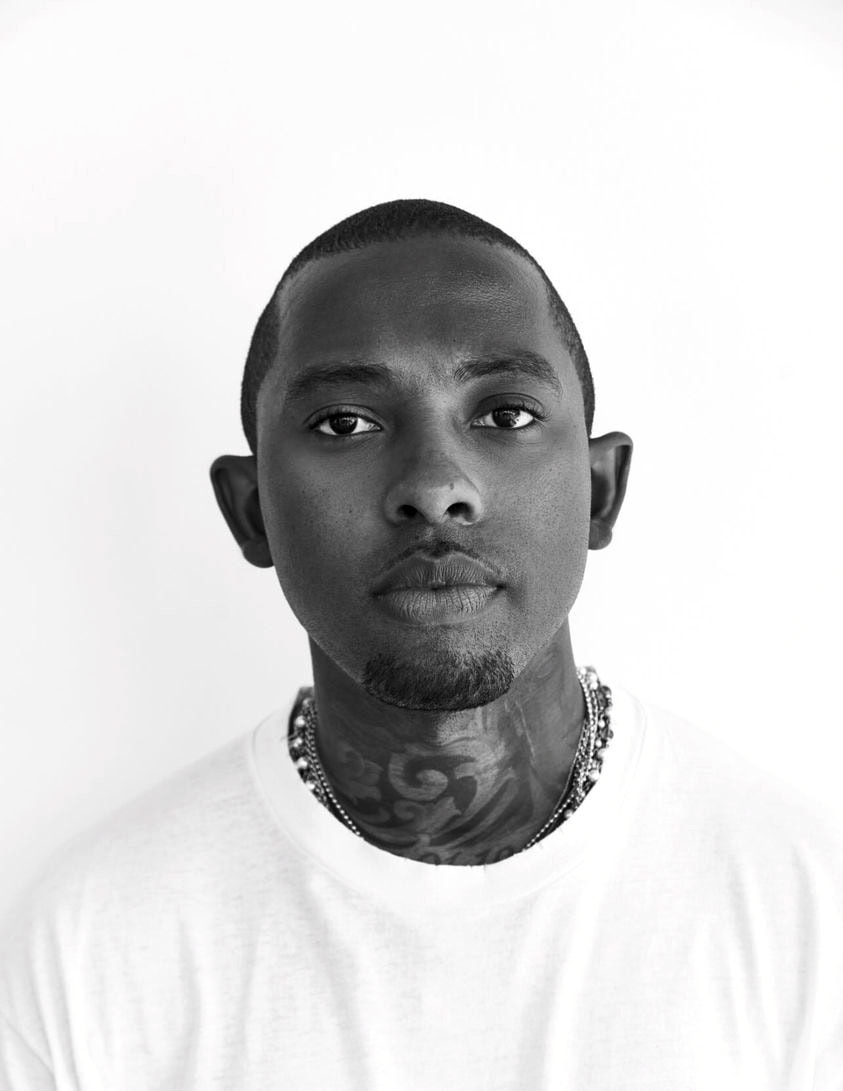 On Friday, January 20, a who's who of menswear elite comprised of Poggy the Man to Complex's Aria Hughes and rapper Westside Gunn among others descended on Palais de Tokyo to see designer Chaz Jordan's newest offering for his latest fashion venture, 1989 STUDIO.
The art center and popular fashion show venue was transformed into a coliseum for the show, complete with sandy floors that soaked up attendees' wet footwear from the evening drizzle. The ensembles felt familiar—long black coats and black puffers, leather pants, baggy jeans and sweats, grungy knit cardigans, a camouflage capsule and a familiar barking dog graphic reminiscent of Riccardo Tisci's Givenchy. Arguably one of the most important and pivotal graphics in menswear.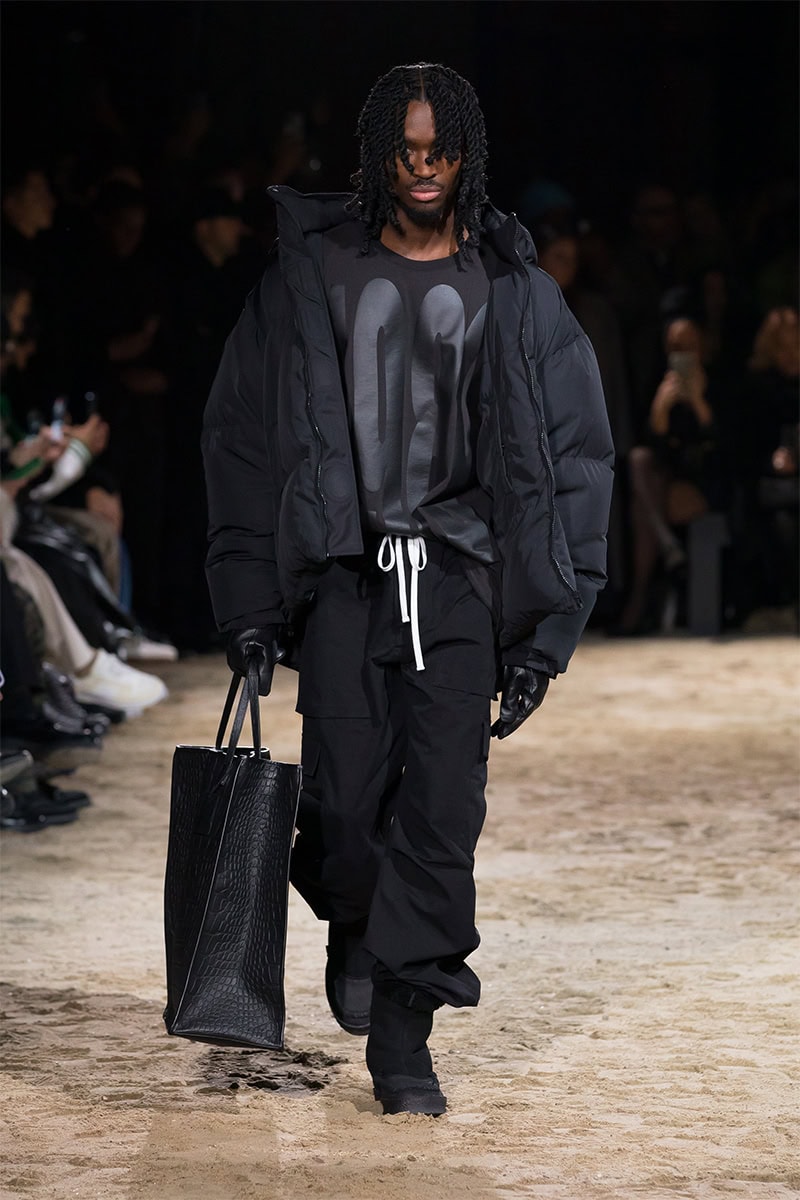 The showing was a solid debut for Jordan, who received rousing applause for his extensive collection. The designer pulled inspirations from several reference points from his formative fashion years in the early 2010's when Kanye West, Virgil Abloh and Riccardo Tisci were proposing a culture-shifting new look and expression that combined hip-hop, streetwear and high fashion. The designer also nodded French heritage that also played a big role in his formative fashion years and Italian heritage and history, which surrounds his brand headquarters in Milan.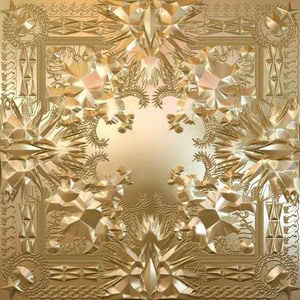 When describing his collection, Jordan made several mentions to Watch the Throne, the 2011 collaboration album by Jay Z and Kanye West that bridged American rap, high luxury, European sensibilities and Black excellence into one package.
While we celebrate the biggest names to come from the project and like Jay Z, West, Beyonce, Frank Ocean, Tisci, who designed the album cover and tour outfits, Kid Cudi, Don C and Abloh, who was West's creative director in that period, Jordan was very closely connected to the crew and has a firsthand experience of the album's monumental rollout and tour that has defined thousands of creatives' tastes.
"The biggest inspiration was to recreate that mood and zeitgeist of that moment," Jordan said about the collection and show channeling Watch the Throne. "How can we create that visceral excitement and raw energy?"
Jordan wanted to recreate the feeling of living in Paris then, highlight their wardrobe in that time, and show in Paris and honor Italy. To signify strength, he looked to gladiators and built a coliseum at the venue. He turned to his friend and frequent collaborator, Jaylien, to produce the soundtrack for the show, and the producer shared an unreleased track from West's album, Donda 2.
"I felt with that, it allowed me to pull in that mood of what was going on," Jordan added. "The environment itself brought back that excitement of going to a Kanye concert or a Givenchy or Balmain show.
But, the collection wasn't Jordan's first debut. Little did the guests know, or anyone else in the building for that matter, the 1989 STUDIO runway show is the culmination of Jordan's career.
"I have one more brand in me," Jordan said over Zoom from his studio in Milan. "We have the formula to make it work in the sense of how a brand can work. We'll try to break all preconceived notions and timelines. With my team in place, we could set the standard for what a brand could be. I'm going to force myself to make this my last one. After that, I can pretty much do whatever I want to do."
Many in the industry are just now getting to know Jordan after his massive showing during Paris Fashion Week in January. Though his show wasn't on the schedule, global buyers and press flocked to the venue to see meet the designer.
However, many are well aware of Jordan from his previous show for brand Laundered Works Corp in January 2020 with rapper Offset formerly of rap trio, Migos. Or maybe from Ih Nom Uh Nit, his second fashion brand and third fashion venture that he presented at White Trade Show in 2018 with a large scale installation inspired by 2016 science fiction movie 'Midnight Special'. Or perhaps from Au Courant, his first fashion brand that he built in Paris and launched in 2012 with little to no experience in the industry or connections.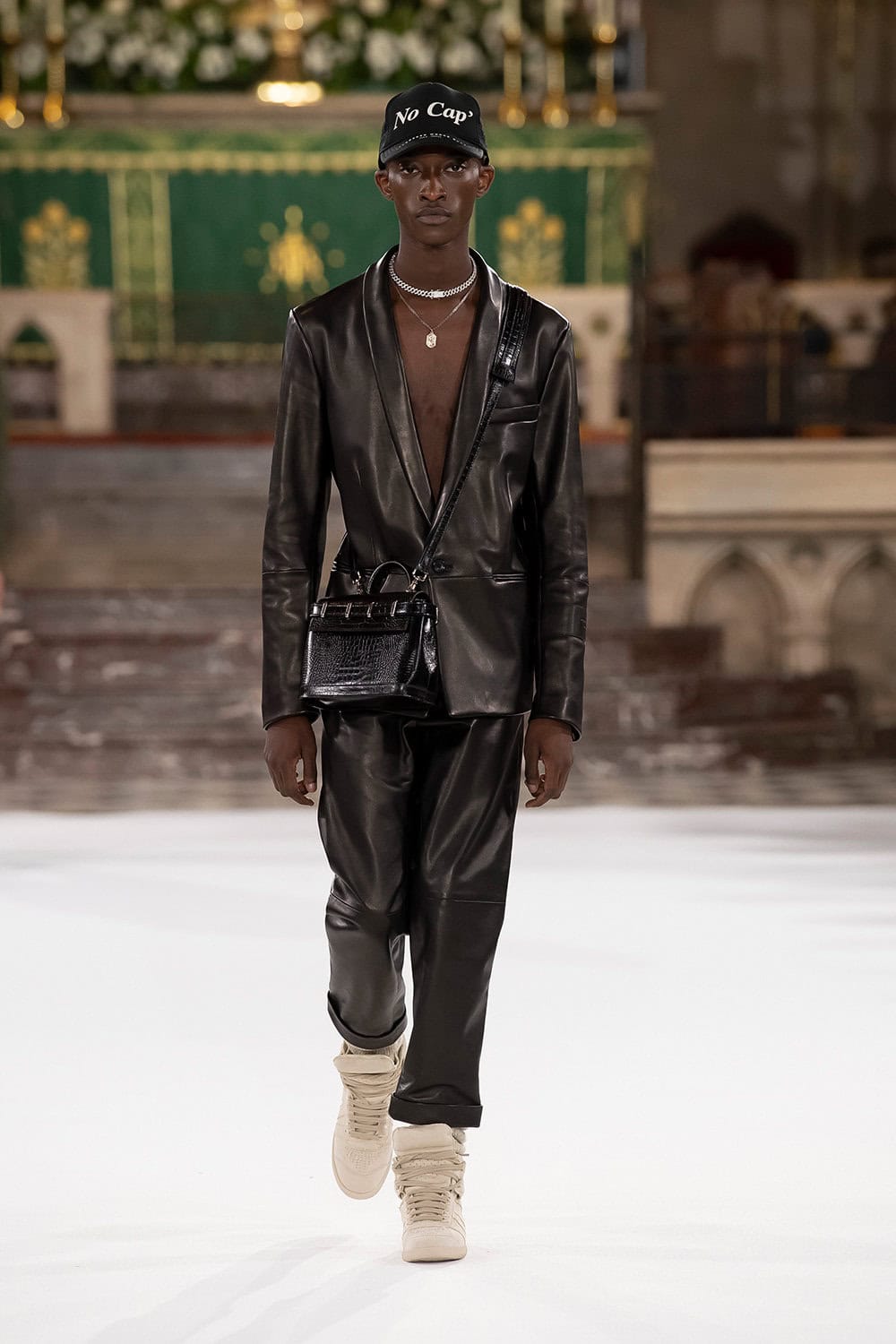 Jordan could be described as one of fashion's 'most known unknowns.' His showing in January is the equivalent of arriving to a party just as your friend is leaving.
At 33 years old, Chicago-native Jordan has close to 20 years in industry experience under his belt, and an impressive resume as well.
"I started my first business at 15," he said. "I had a website that accumulated all of the data and info for the brands that we wanted to buy that weren't available locally like Bape and Red Monkey. We didn't have a distribution method. We acted as a personal shopper for people who wanted the clothes, charged them a fee and went and bought it."
Jordan met a crossroads after high school. One path was to pursue a career in tech and the other was to pursue fashion. While Jordan was attending the University of Illinois, he was approached to be a creative director for a Chinese sneaker company. He ultimately accepted the role and said this was his first creative director tenure at just 18-years-old. He built a reputation with his early success for his style and ability to track down the same clothing and footwear that the rappers were wearing. He spent much of his time in the Chicago retail scene as well at stores like LDRS with fellow beloved Chicago native, Joe Freshgoods.
As his reputation grew, he was poached by RSVP Gallery, the fashion retailer co-founded by Virgil Abloh and Don C, and was taken under their wing.
"Being around those clothes and in those clothes, I thought yeah this is cool but it ain't us," Jordan said. "Why did they put that there? I could probably do something where this could speak to us better."
The experience and intuitive insights inspired him to try his hand at fashion design. "After I graduated at University of Illinois, I got recruited by a tech firm in Chicago and did that for a few months," Jordan said. "It came natural to me, because I was used to selling a product that people didn't need compared to selling a product at the firm that you actually needed. I started breaking records and this is cool, but I couldn't sit in an office or cubicle for the rest of my life. So I took vacation time to go to Europe to close deals during my probationary period."
Jordan was shopping around his brand, Au Courant—"what I was creating in 2012 could release today and hit," he said—and first stopped in Paris where a friend immersed him into the fashion industry, and also in London where he linked with Selfridges.
"Over Christmas, I quit and moved to Paris," Jordan said. "Kanye and the team was out there and it was purely coincidence. I knew it needed to start there if I wanted to do fashion at the highest level."
Jordan learned the fashion system in this new land while learning a new language and culture. He would email with suppliers and manufacturers with Google Translate and learned that he needed a network to produce garments.
"What most people don't know is you'll have a shop that only does patterns, a spot that only does cut-and-sew and so on," he said. "It's very a la carte."
Jordan received a modicum of success that paid dividends. His first-ever customer was Allen Onyia of Upscale Hype when he was a Tumblr blogger. He gifted clothes to West, Abloh and Don C and used the footage as a brand campaign. Superstar stylist Matthew Henson was an early supporter as well.
The designer moved back to the states soon after, arriving in Los Angeles to produce his collections there. As his output evolved, he launched transitioned Au Courant to Ih Nom Uh Nit. Jordan scored a number of partnerships like rapper Future, who he designed wardrobe for his 2017 tour, rapper 2 Chainz who helped the brand go viral, and Netflix series Narcos that he produced styles with.
He gave a minority stake of the brand to an Italian manufacturing group to push the brand forward and according to Jordan, Ih Nom Uh Nit grew to an 8 figure business in 18-24 months.
After Ih Nom Uh Nit, Jordan began working with rapper Offset on Laundered Works Corp.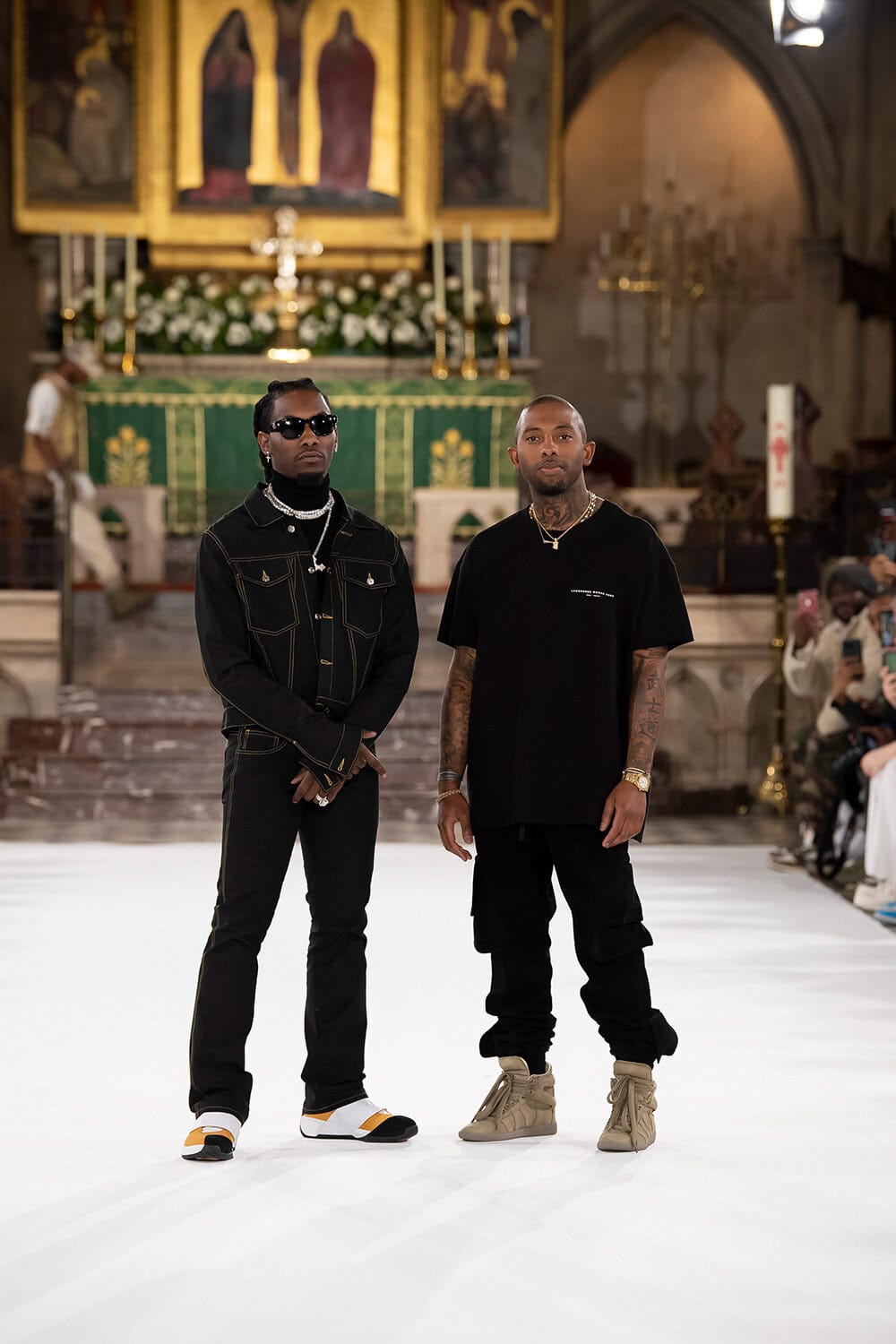 "Offset, that's my brother for life," Jordan said. The designer had been dressing and providing clothes for Offset and rap trio, Migos, for years through Jordan's longtime friend and now colleague, John Guidry. Jordan and Offset would speak over social media but never met in person until the rapper was on tour.
"I started on Laundered and wanted to do all high-end," Jordan explained. "I was working with a Hermes subsidiary that sells materials and thought to do a brand for the culture but all high-end like a crocodile bulletproof vest."
He brought the style to Offset during a shoot for Haute Living and they immediately clicked. The rapper wanted to enter the fashion space and teamed with Jordan on the brand.
"We would be in meetings for eight to nine hours a day going over concepts," he explained. "It was a very collaborative process."
As for the January 2020 runway show, Jordan said, "Nobody knew he was coming. I asked him to post and this is a case of when he posted too much. The venue called the military because so many people were outside. Cardi B posted a bunch of times too."
The media attention brought Jordan out of hiding. The designer maintained an enigmatic persona despite building and growing his brands. His reputation managed to span many countries because of how he handled business. "Doing business how it should be done speaks volumes," Jordan said.
In a way, Jordan spent years not punching in his weight class. He had the ultimate cosign from Abloh and Don C, but he started his entrepreneurial journey in another country with barriers to entry like language and gatekeeping, as well as his age and race.
Jordan had to navigate a new world as a young African-American man where doors will slap shut on his face because you're Black. A world where home valuations are reduced because you're Black. Where people think you're unqualified because you're Black. And yet he pushed through.
"I always paid on time, never complained and did the work," Jordan said. "Everything I was doing was planting those seeds naturally. When you have that rep and the work to back up whatever it is, it becomes easy when you need a favor or someone name drops."
"I got to the point, and I've never spoken about this, but I was tired of the industry," he added. "I would hear people who say that in interviews and I got to a point where I understood it. I was doing it for so long and I had reached the success from a financial standpoint, but I've done it so many times and I'm still not achieving what I've set out to achieve in terms of product."
Enter 1989. Jordan's latest venture combines his years of design, sales, brand building, marketing, visuals, and strategy with his network of top dogs in the industry. It looks to the designer's formative years in fashion updated for this time and perfected. But more importantly, this brand has Jordan's confidence and assuredness. Just two of the intangibles needed to build an empire.
"I feel more confident and optimistic about what we will achieve and accomplish this year," he said. "I assembled a team that I trust, who trust me and my vision and are at the top of what they do. It's so strategic on levels beyond what you see."
The brand also has the backing and support to go big. Folli Follie stepped in to back 1989 and put a plan in place to ensure Jordan is comfortable across the board.
"It was like how most things happen in my life," he began. "It was an immediate connection on a human level. People do business with people that they like. I respect who you are and that's reciprocated. It was a handshake, once-in-a-lifetime deal that didn't follow the normal steps and procedures of how an acquisition plays out."
With this deal, Jordan shares equity and takes two board sets at the group. "It needs to pay dividends," he said. "When I felt that, it was like okay cool this is the last brand. If I do this one right then all of my team members are paid for life. We need every cheat code we've learned to get it to go. This is why we're really going all the way."
As for SS24, Jordan sees the season as the first in his career where he doesn't have a monetary constraint or commercial or creative obligation.  "It's the first season where we have all of the resources at our disposal. Now I will know if it's me that could or couldn't achieve. Take the gamble to blow the entire budget."
It's go big or go home for Jordan and 1989. But then again, that's the way Jordan has played the game since day one.
---