Acne Studios collaborates with photographer Ronan Mckenzie on a personal project, exhibition and publication for its Fall/Winter 2022 Denim.
Acne Studios introduces Fall/Winter 2022 denim through a personal project lensed by London-based photographer and curator Ronan Mckenzie. Captured in Barbados, the birthplace of Mckenzie's mother, the project manifests over several chapters: a fashion story styled by Tess Herbert and modeled by local talent; a documentary film titled 'All Comes Neatly Everywhere', featuring Mckenzie's mother; and a self-shot video featuring Mckenzie herself.
The project will launch with a public-facing exhibition at HOME, the multidisciplinary gallery space Mckenzie opened in north London in 2020 and which remains one of the few Black-owned, artist-led spaces in the city, from 16 until 18 September 2022. The exhibition will be accompanied by a limited-edition publication available exclusively at HOME and at the denim floor of Acne Studios Dover Street, London.
Born in 1994, Mckenzie's practice – which spans photography, design and curation – is motivated by a fascination with relationships, and a desire to understand her identity through the exploration of her family history and of the lived environment.
The FW22 denim project sees Mckenzie capture Bajan models on the streets of Bridgetown. They wear denim in experimental combinations, true to Mckenzie's own personal style, as evidenced in the video teaser.
Alongside my good friend and stylist Tess Herbert, we wanted to play with the styling on myself in a way which exemplified my distant, tense, yet very close relationship to Barbados

– Mckenzie
The resulting work for Acne Studios forms the first part of a series called 'Be Good Now', which will see Mckenzie amass images and texts that seek to explore her connections with her Caribbean heritage and identity. This the second time that Acne Studios has worked with Mckenzie: in 2021, she captured London's creative community in a series of portraits for the launch of the scarf personalization.
This whole project is about my relationship to Barbados, creating space to explore and tell my own story and that of my family. It's difficult to put words to how it feels to have complete trust and freedom and support in creating works that are so personal and important to me; whether that be being able to bring in loved ones through casting in our first project for Acne Studios scarves, or bringing it much closer to home through this recent collaboration. It's the first time that I've been given the opportunity to truly take ownership over a project and bring it to life in completely non-compromising way.

– Mckenzie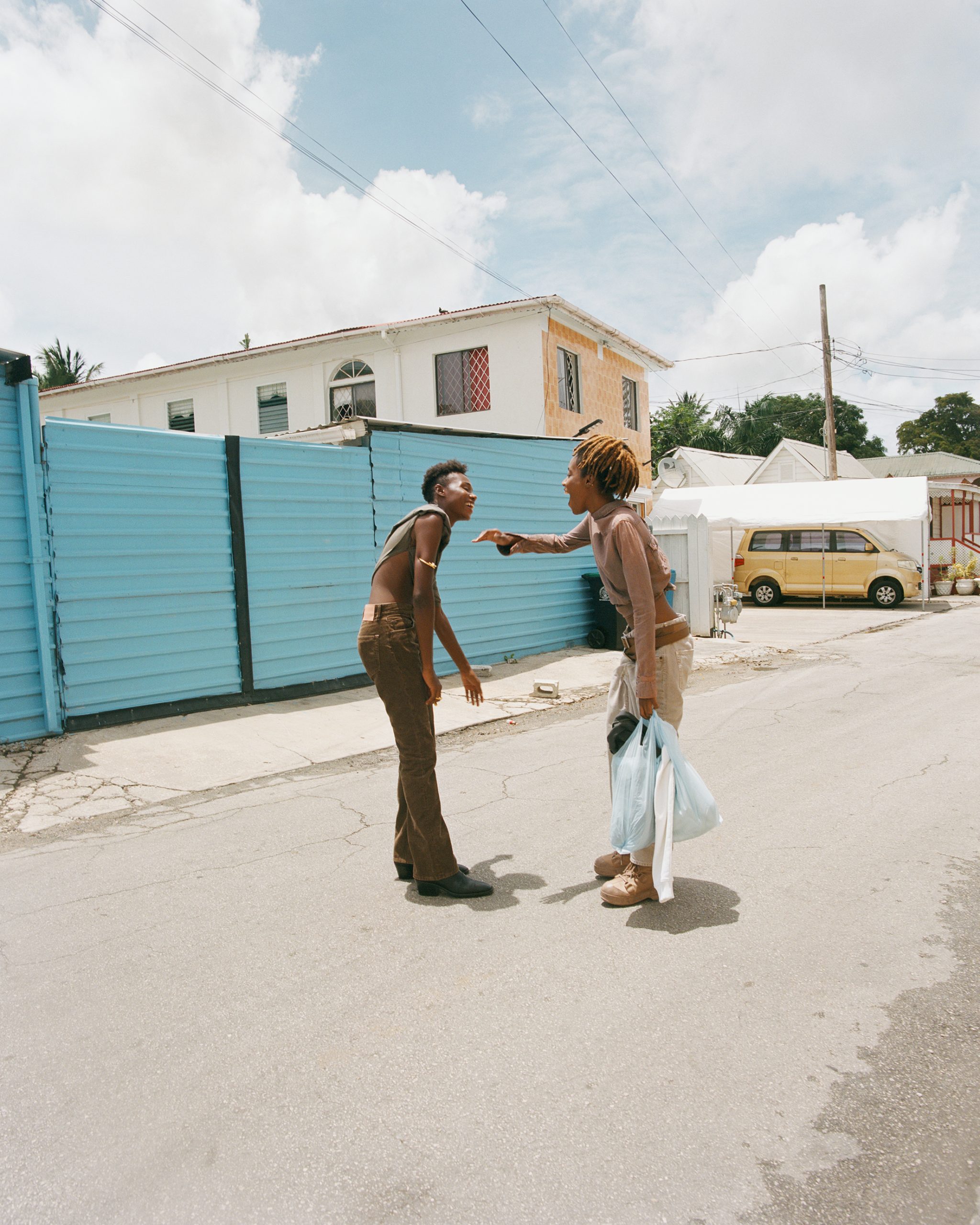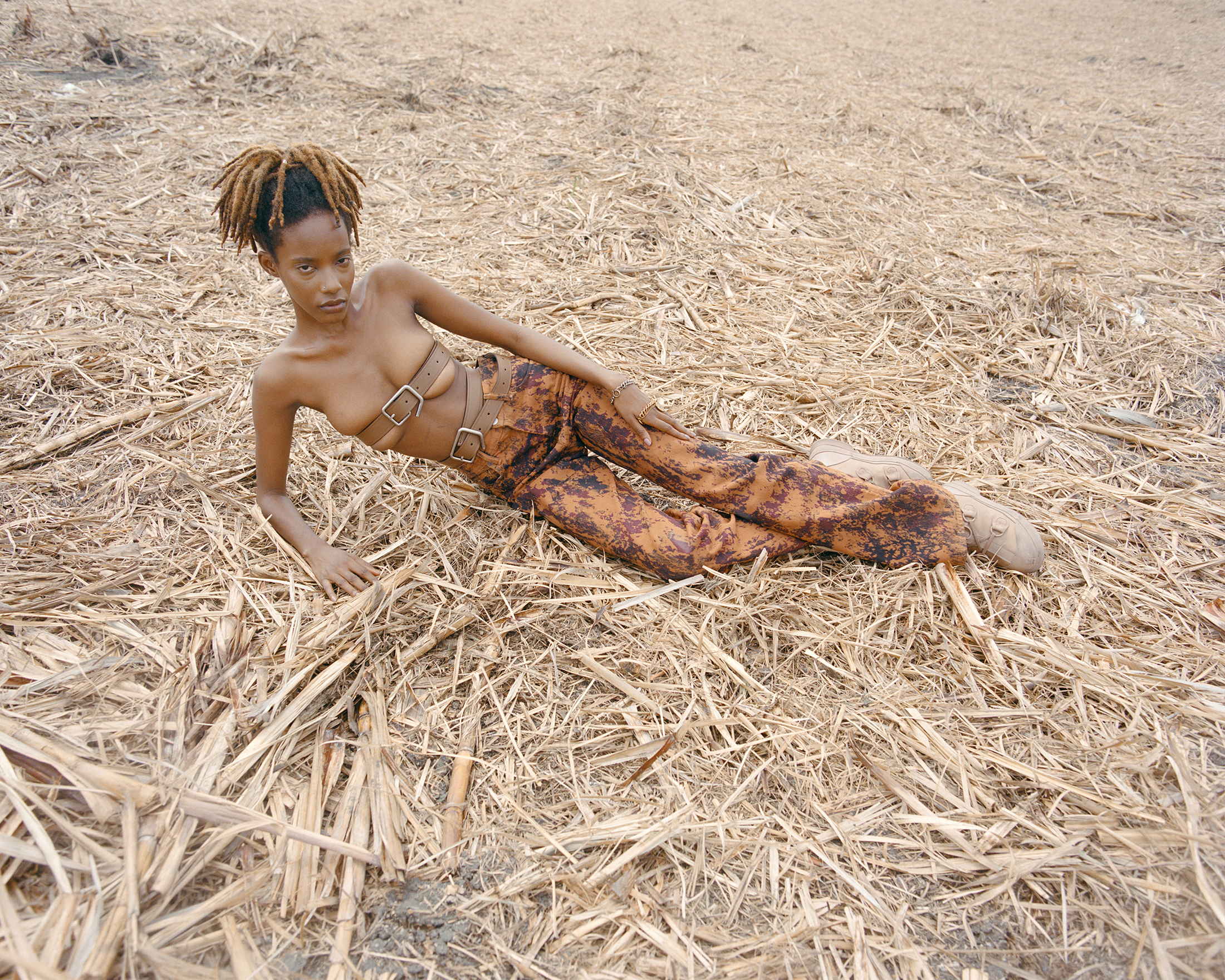 ---