---
Review of Acne Studios Spring 2022 Fashion Show
Scandinavian Kink
By Erin Hazelton
It's official: post-lockdown, skirts are up and guards are down. Precisely the reason why Acne's Spring/Summer 2022 collection feels right: sex is back.
Depending one's sensibilities, what classifies as "sexy" can vary widely.
Acne's brand of sex this season veers towards the raw, the punk, and the Victoriana, elements of deconstructed lingerie showing up in almost every look.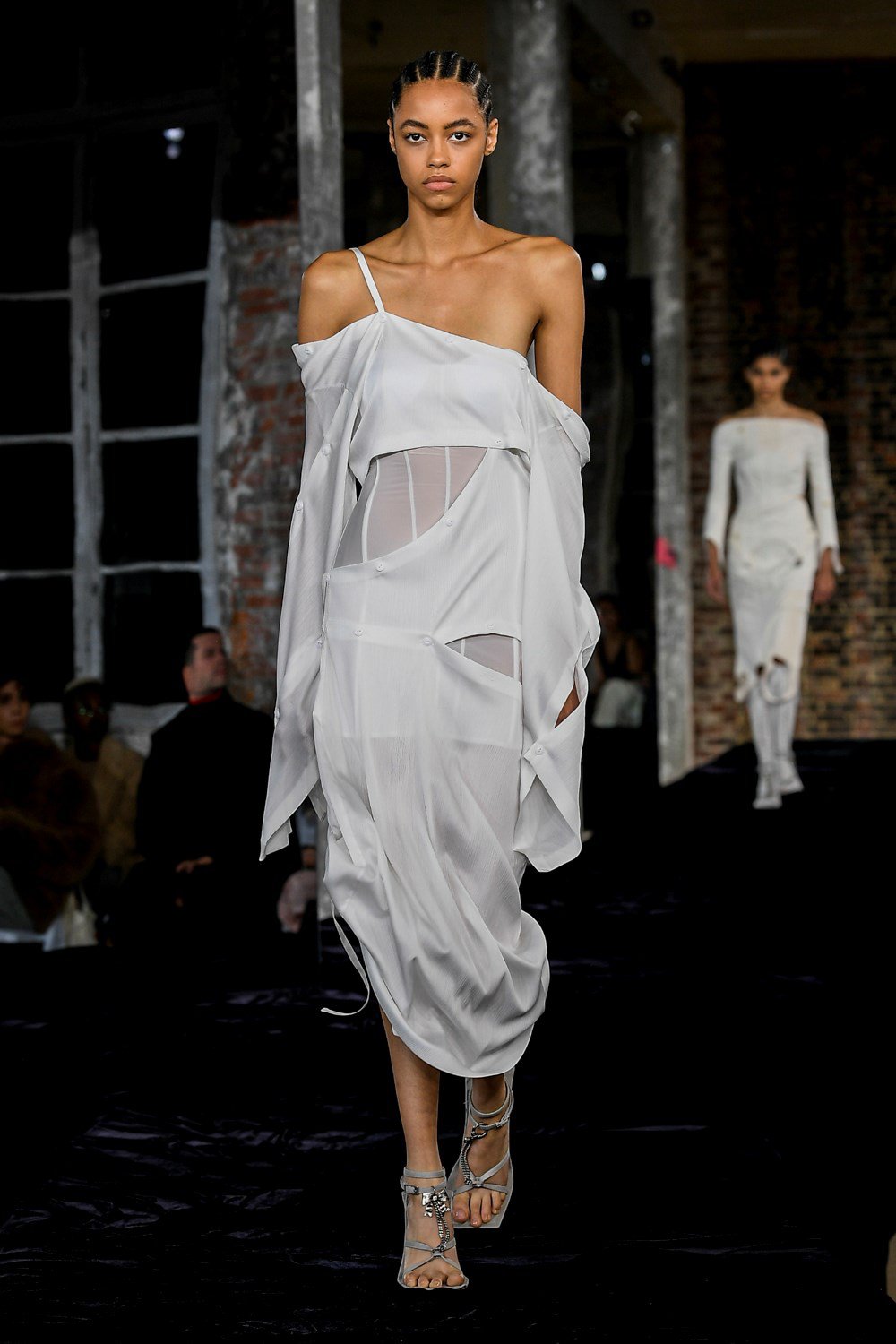 The waist straps of corset-bodices hung loose, garter clips banged against strutting thigh, socks laced up to the knees like boots, and skirts were short.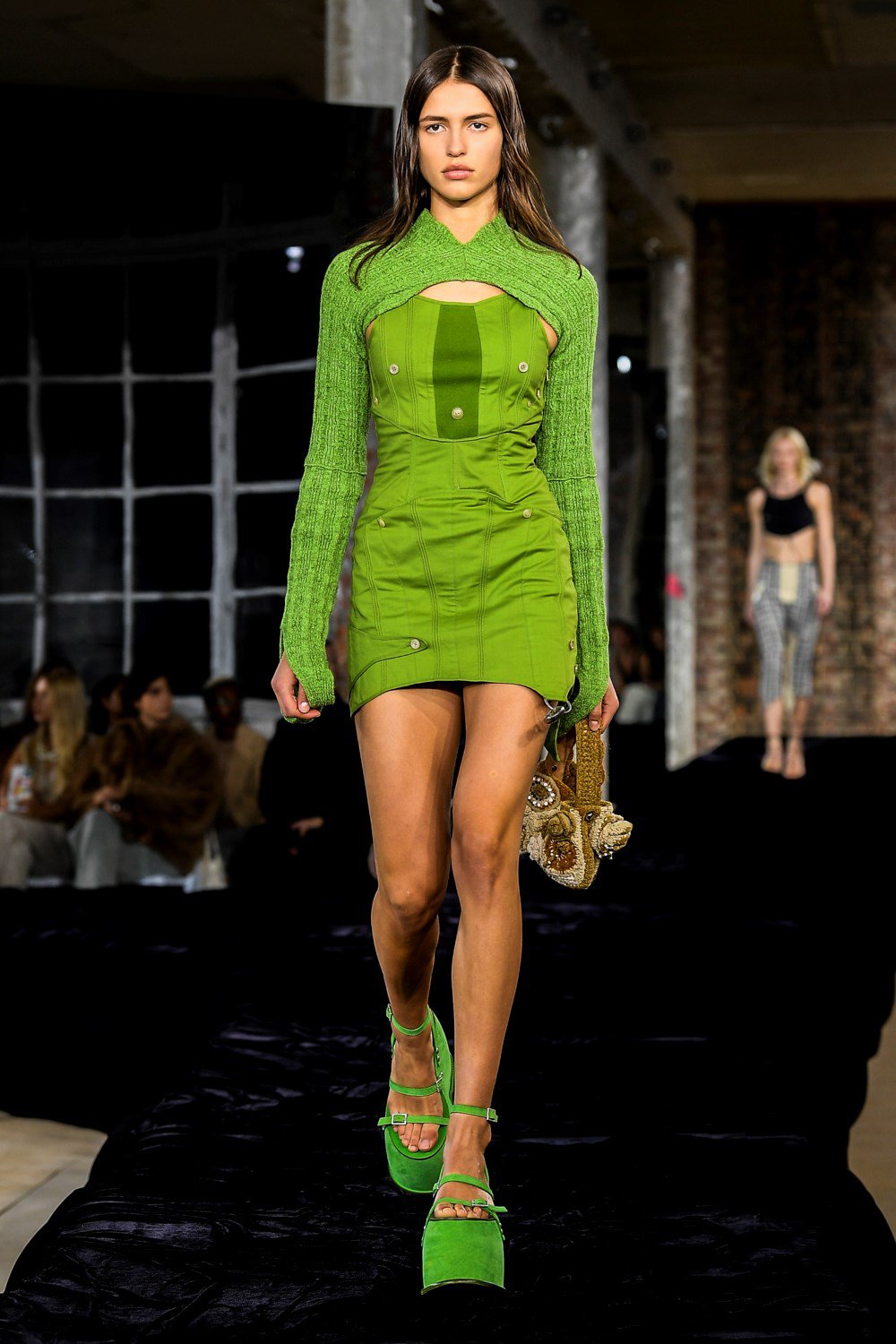 Even the crocheted pieces and gossamer-fine knits were run with the pulls and holes you might find in a pair of stockings a rebellious teenager once wore to a Sexpistols concert.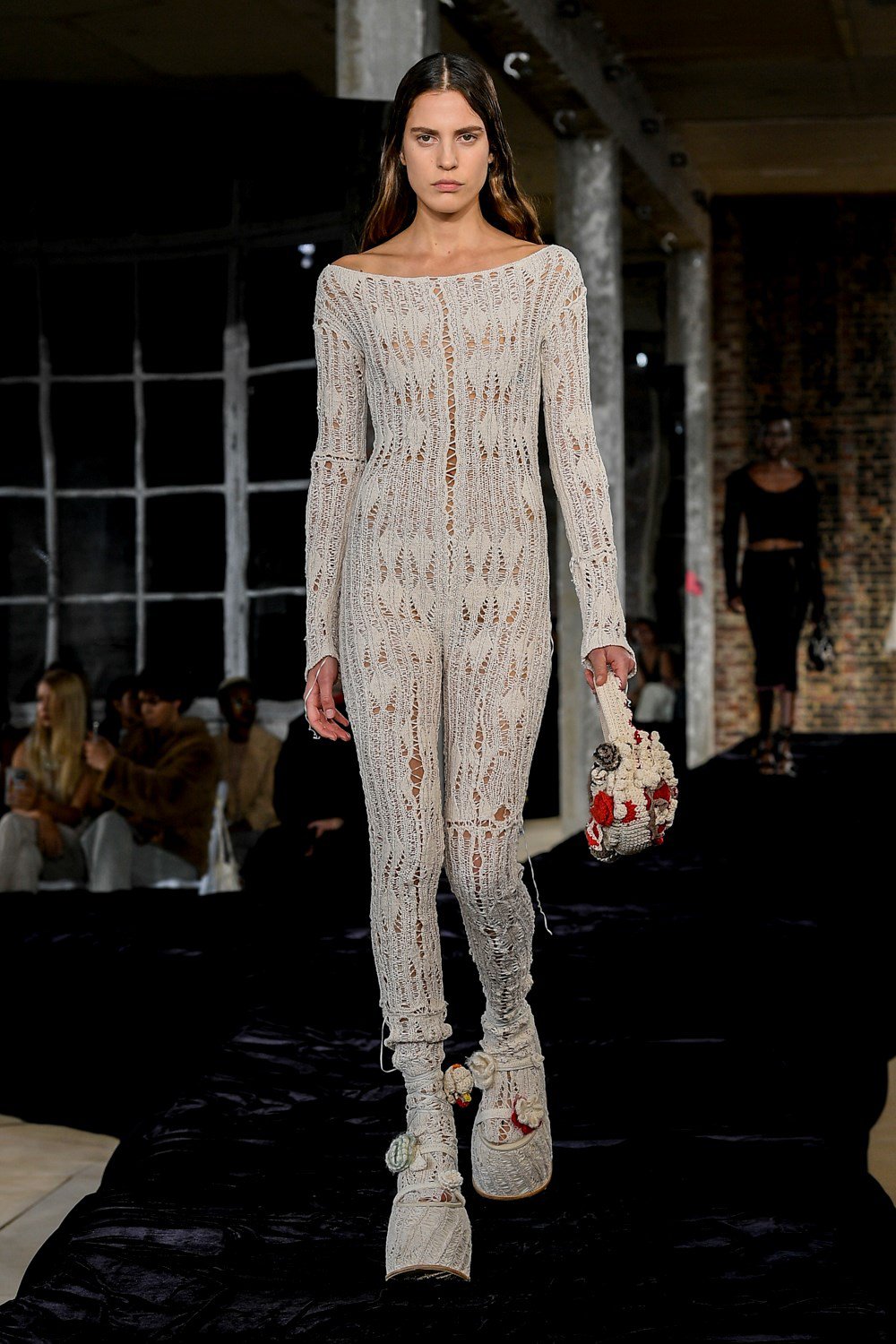 The rock 'n' roll references didn't stop there, there were plenty of punkish plaids, laced leather, a couple of pairs of Bono-big sunglasses, belly-chain belts, and, dareisay, Elton-sized platforms.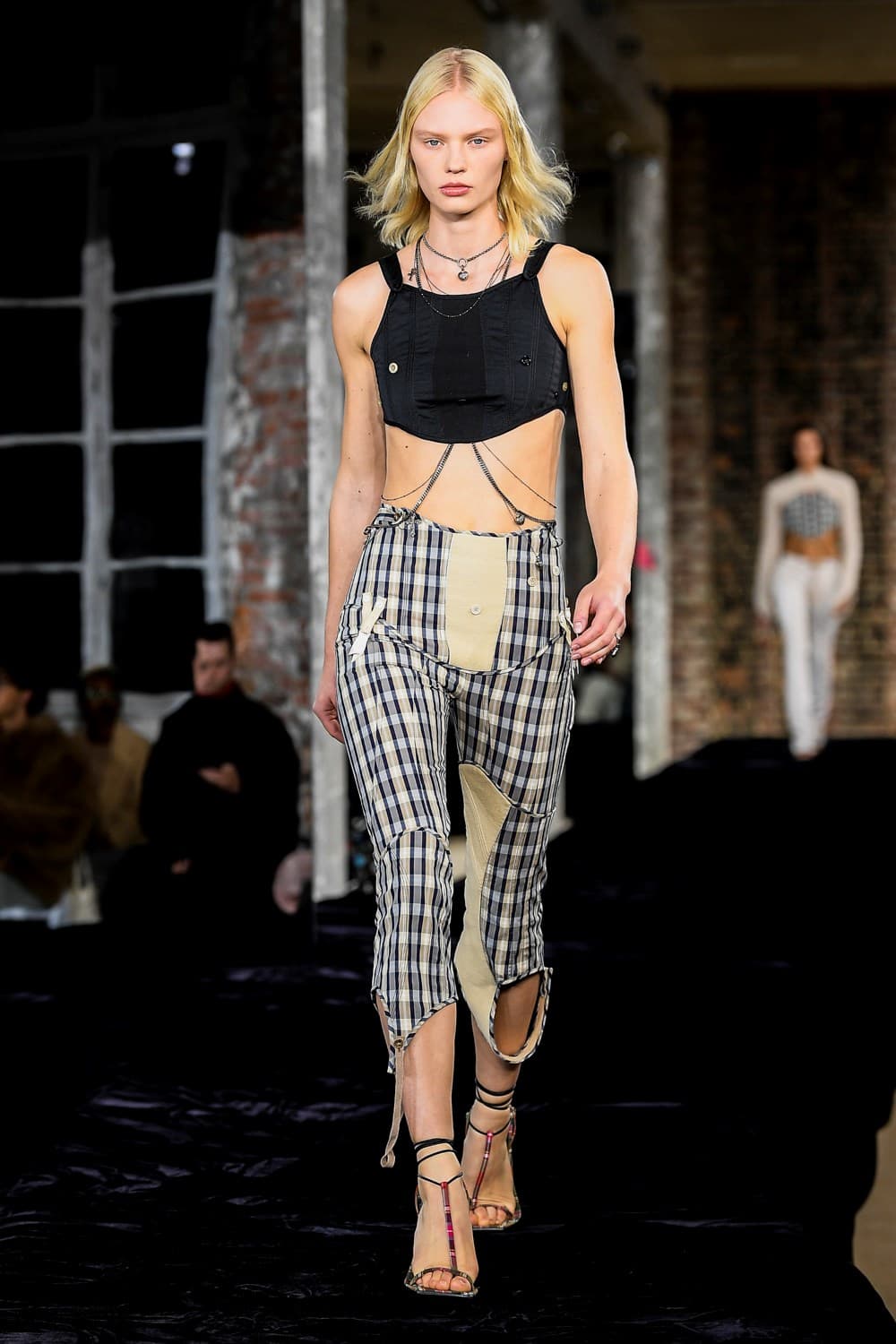 But there was a softness to this collection; an air of delicacy that countered any hard edges…
belt strap details. Sleeves fluttered past the lengths of fingertips and were gently tied with long, fine strings. While there were bodices and boning, they didn't look constrictive, and, at times, almost innocently dirndl-esque, placed over an unsnapped dress or a delicately ruffled crochet top.
Though "deconstructed" was an overall theme, Acne's latest collection felt pulled together and cohesive. Fresh, provocative, on-brand… and full the sex-appeal the whole world is apparently craving.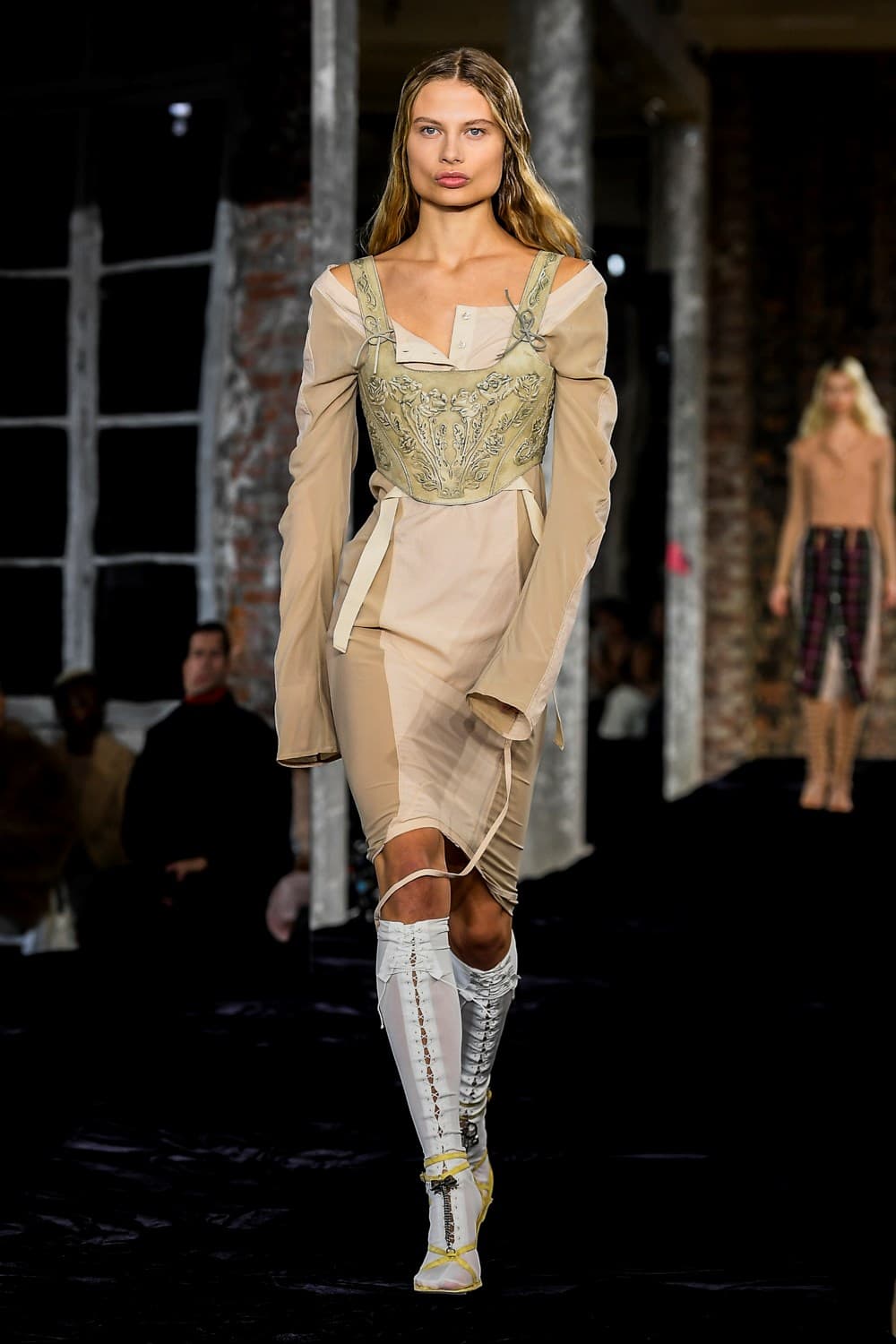 ---