Capturing the Pulse: Street Scenes & Fashion Tales of Paris in September 2023
By Adam Katz Sinding
It's over. I'm back home in Copenhagen and I can sleep in tomorrow. Paris Fashion Week is always the last and the longest Fashion Week. I love it more than any other event I attend, however, it is just so good and so long that it drains the last of you. Paris is worth the effort, energy, and exertion. After I write this, I'm going to sleep. I'll see you in January.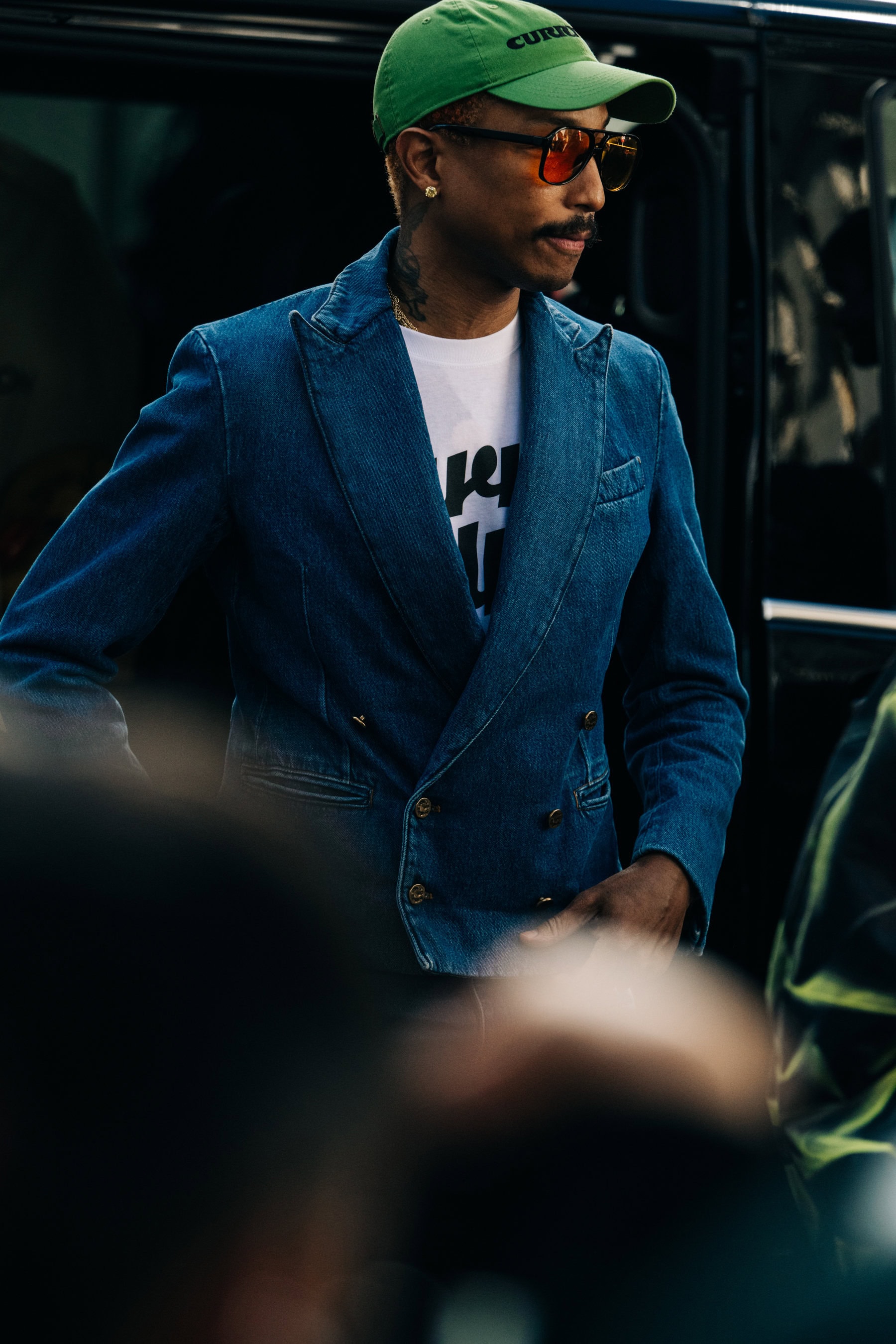 Pharrell changed his glasses. When he got out of the vehicle at Louis Vuitton I barely recognized him without the over-the-top specs he's been sporting for the past way-too-long. He looks amazing with his new facial accessories (his moustache included).
Lindsay Peoples is super refreshing to see at the shows. Her style is very "grown up" and she always looks elegant. I never see her in anything contrived, which, these days is increasingly rare. Autheticity is paramount.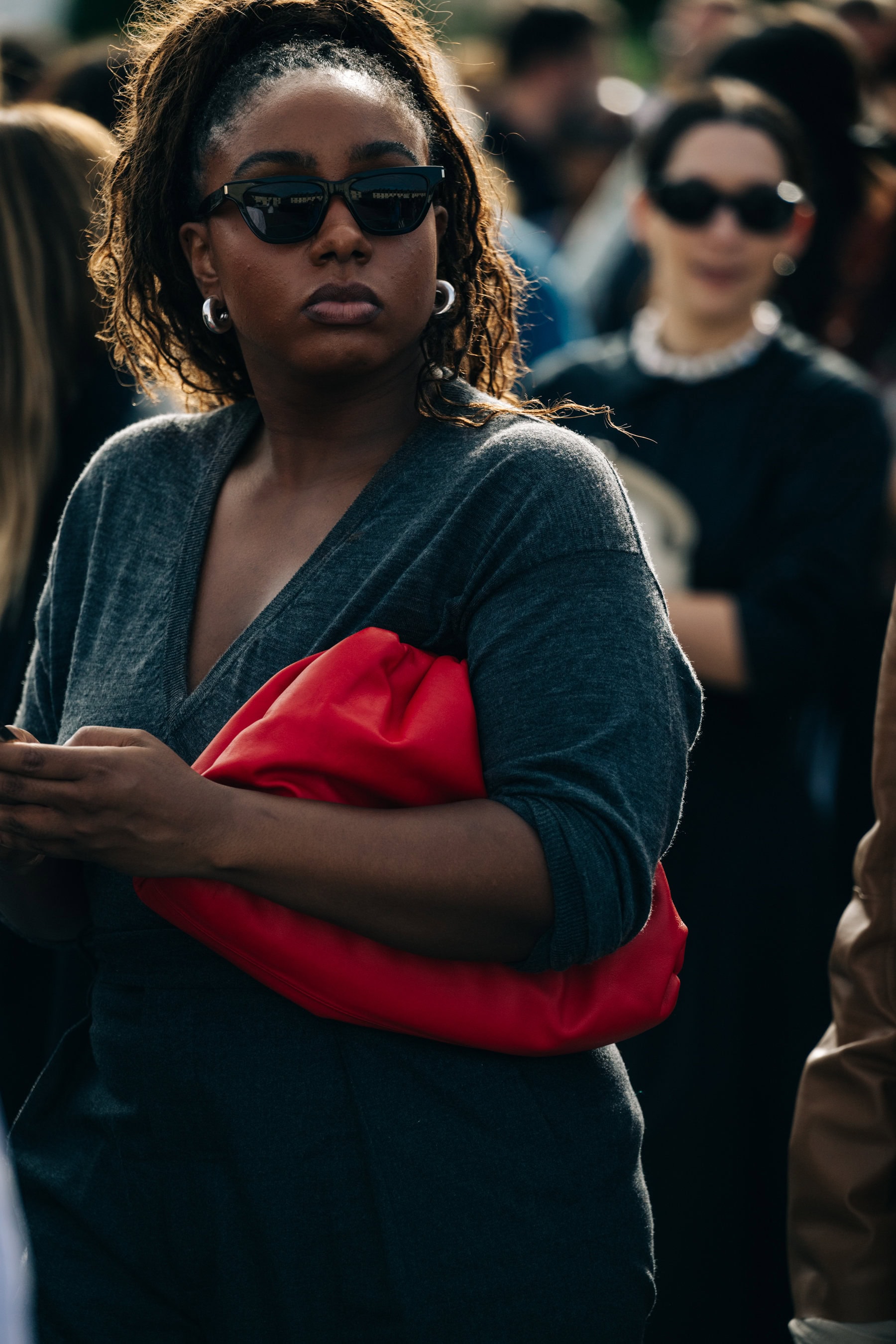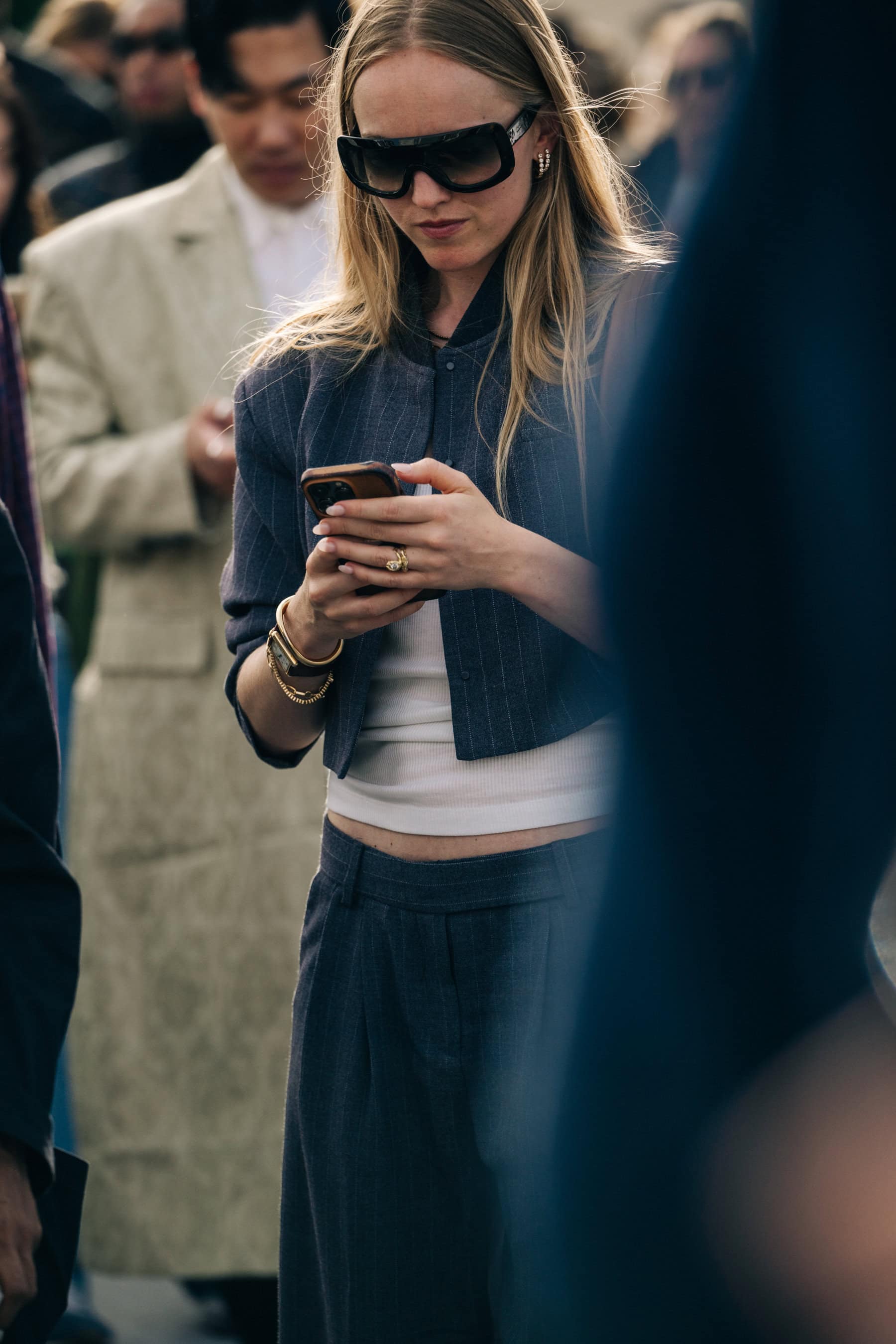 Alex Carl is one of my absolute favourites. She has always been somewhat elusive as she is particular about which shows she attends. In a good season I'll get 2-3 photos of her at best. In a big crowd she will somehow always stand out, even though her style is so subdued and cool.
I'm not sure who this is. I assume some will find that funny. But she is beautiful, and her dress and gloves are beautifully chic.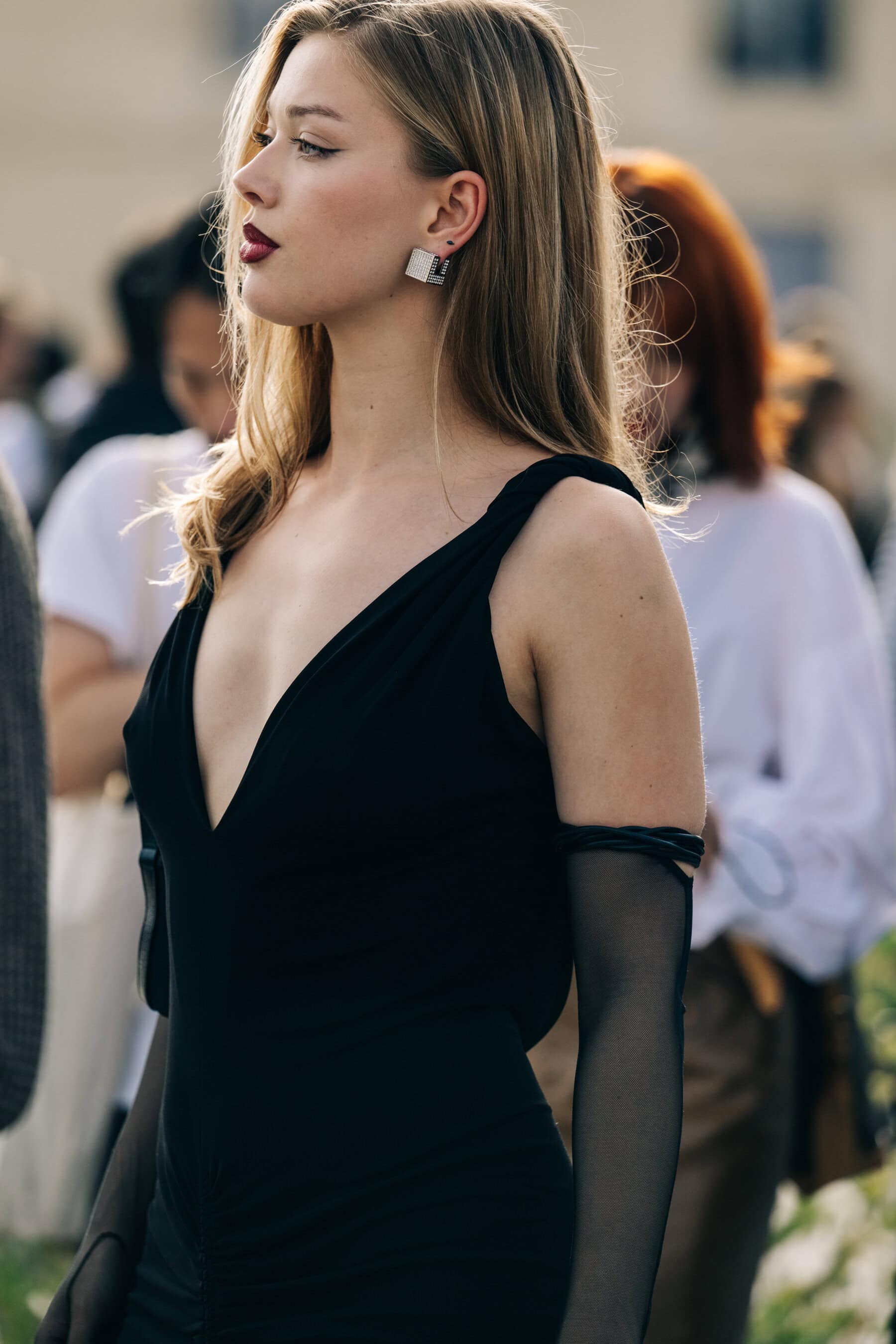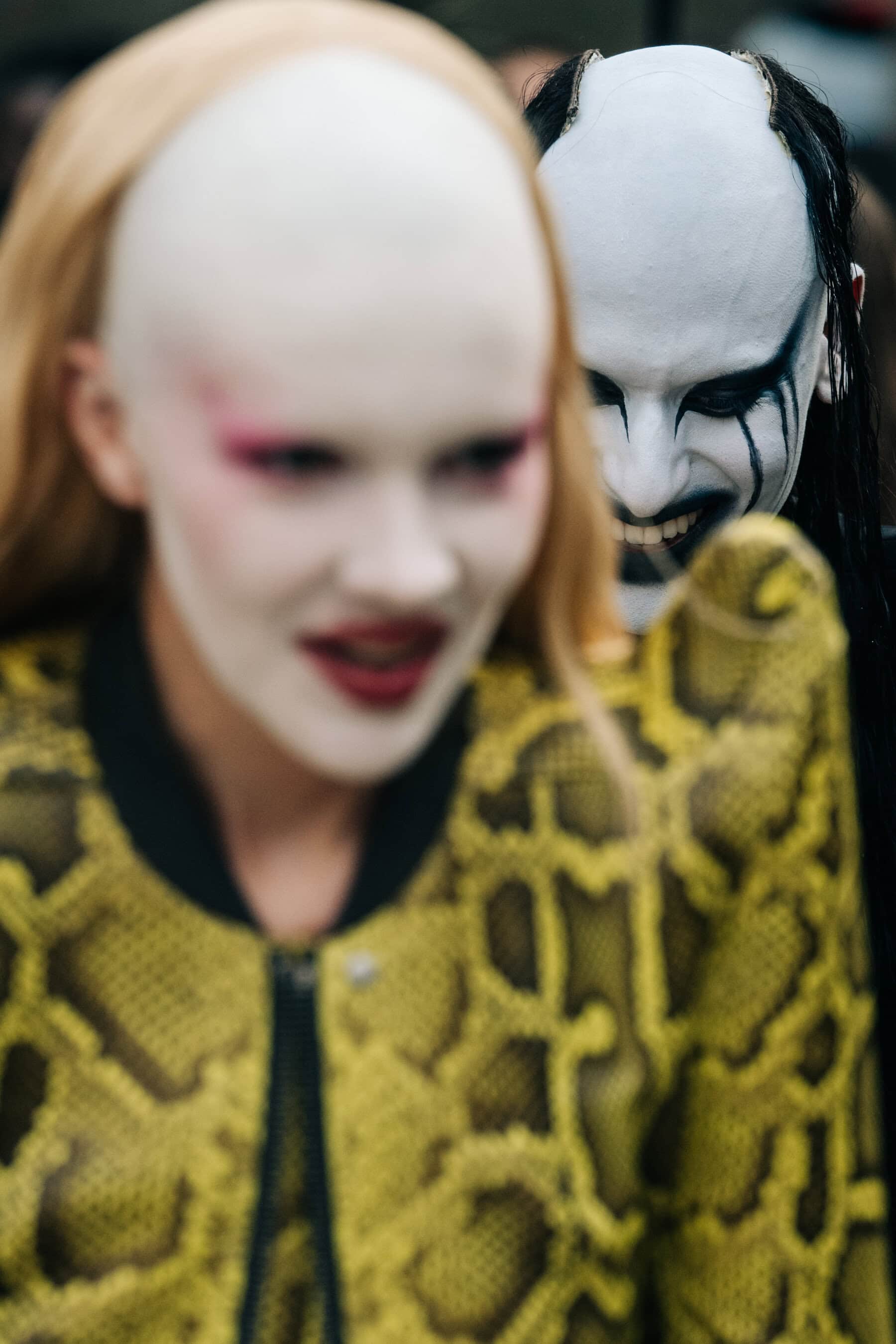 Matieres Fecales. The name says it all. This Quebecois couple are one of my absolute favorites to find at Fashion Week. Absolutely unique, shocking, provocative.
Nicole DeMarco is amazing. I love the way she dressed, but more so just her overall look. Her clothes align with everything about her, regardless of what she wears. I've been photographing her for a few years now and cant recall a day I wasn't impressed by her style.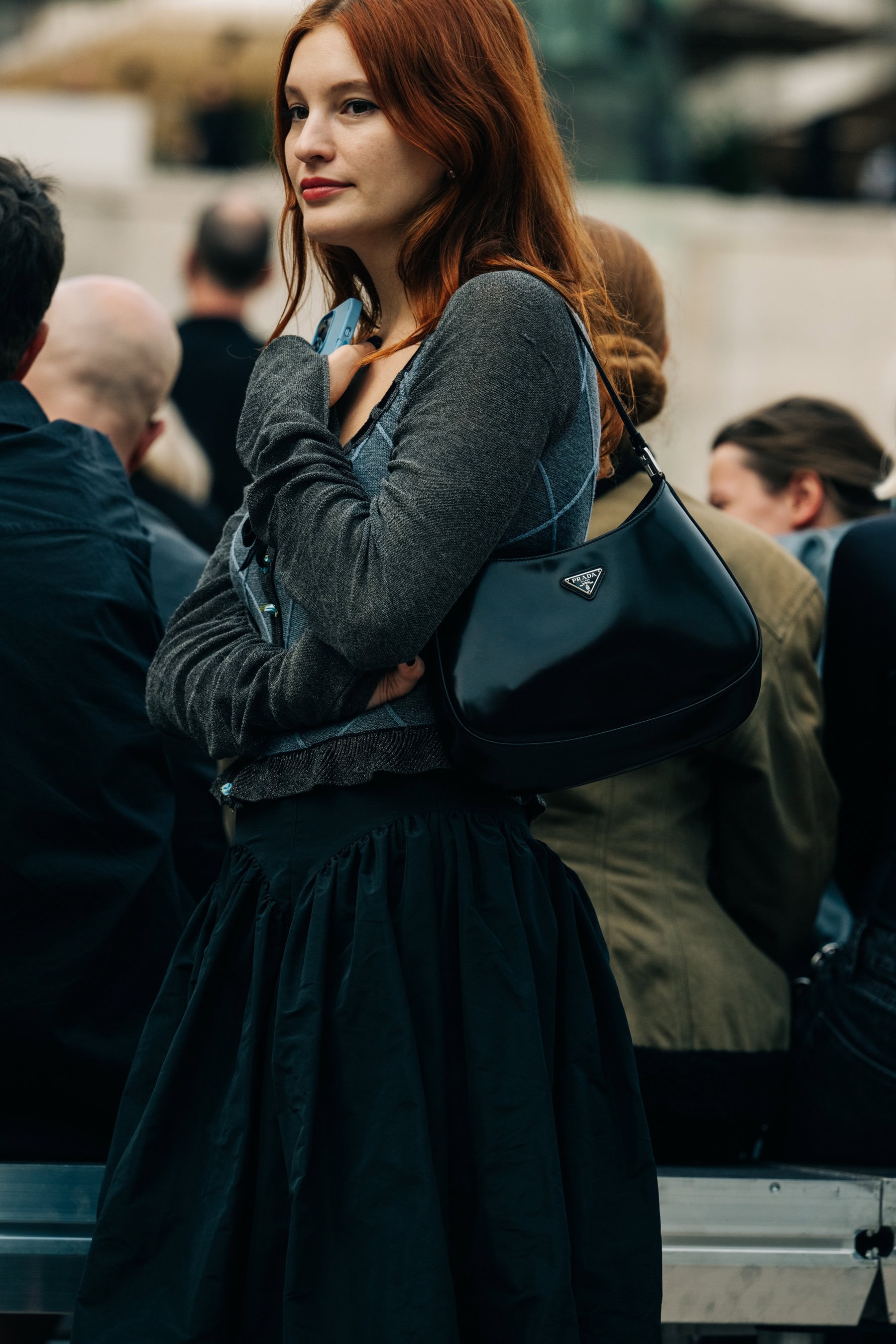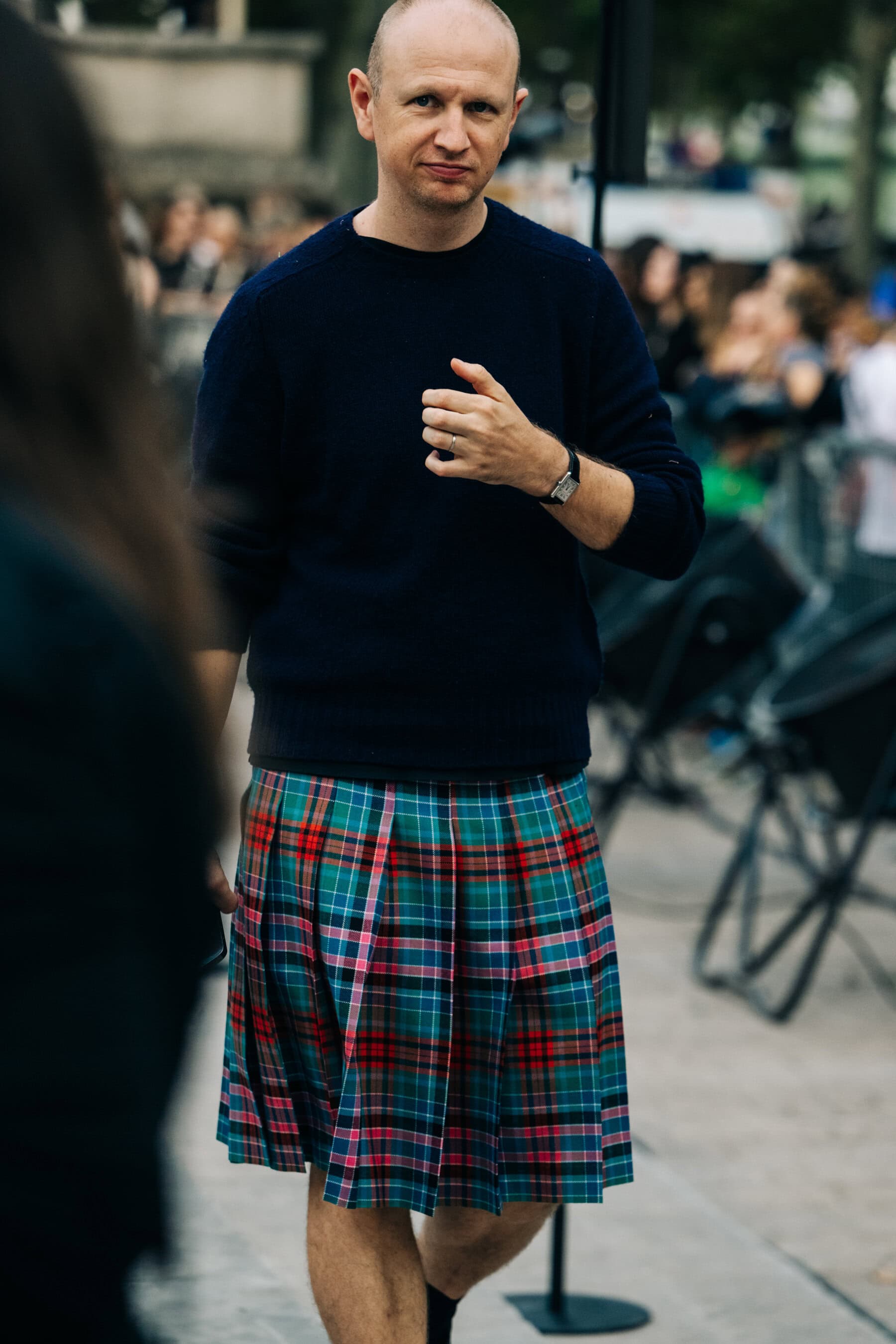 Guillaume Steinmetz of The Broken Arm. If you haven't visited this shop in Le Marais, it's a must. Personally I find TBA to be one of the absolute best boutiques in the world and Guillaume and his two business partners Romain and Anaïs embody the shop's overall narrative. But Guillaume and I have one thing in common aside from fashion: Cycling. For years now we have been trying to find time to ride. I hope it happens soon.
After Rick Owens. The fit, look, light. Everything about this image is just exactly what I like about the street at Fashion Week.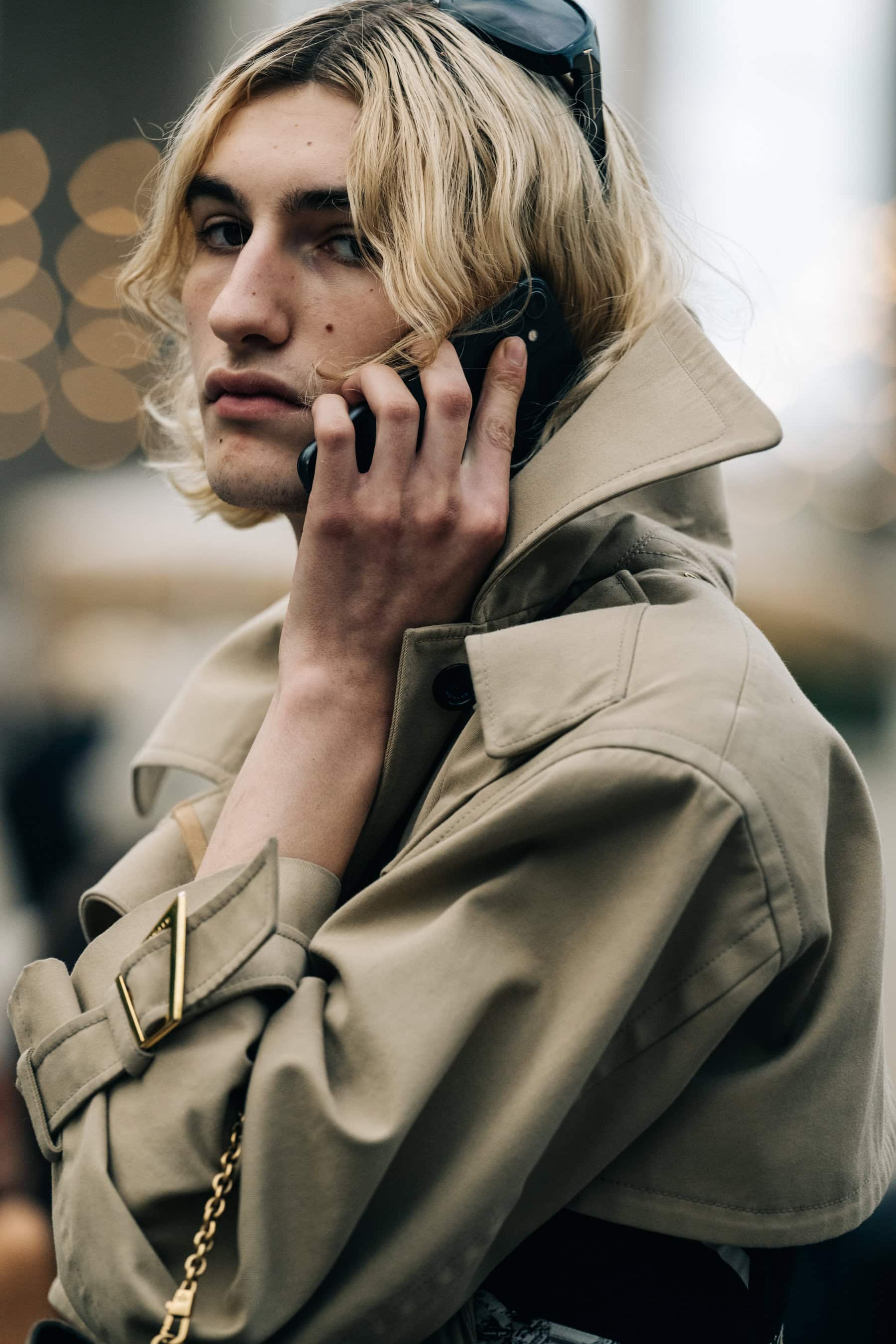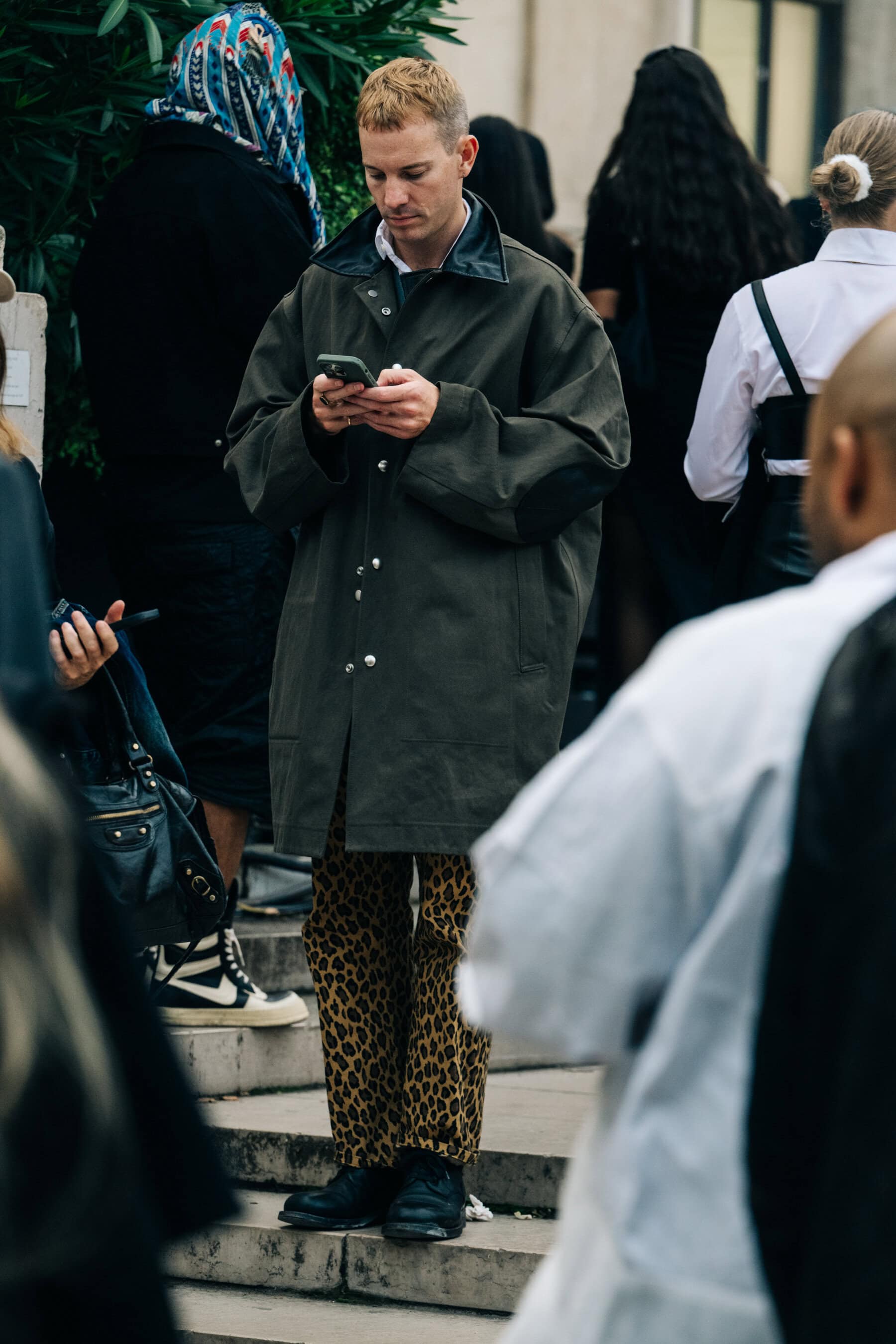 Dan Thawley was my Editor for A Magazine Curated by for years. He got me access to the best backstages season after season. Now he's left the magazine and is on to new adventures. I wish him the best of luck.
Barbara Martelo is easily one of the chicest women on the street. She's another one who is selective with her shows, so getting a photograph is important for me when I do see her.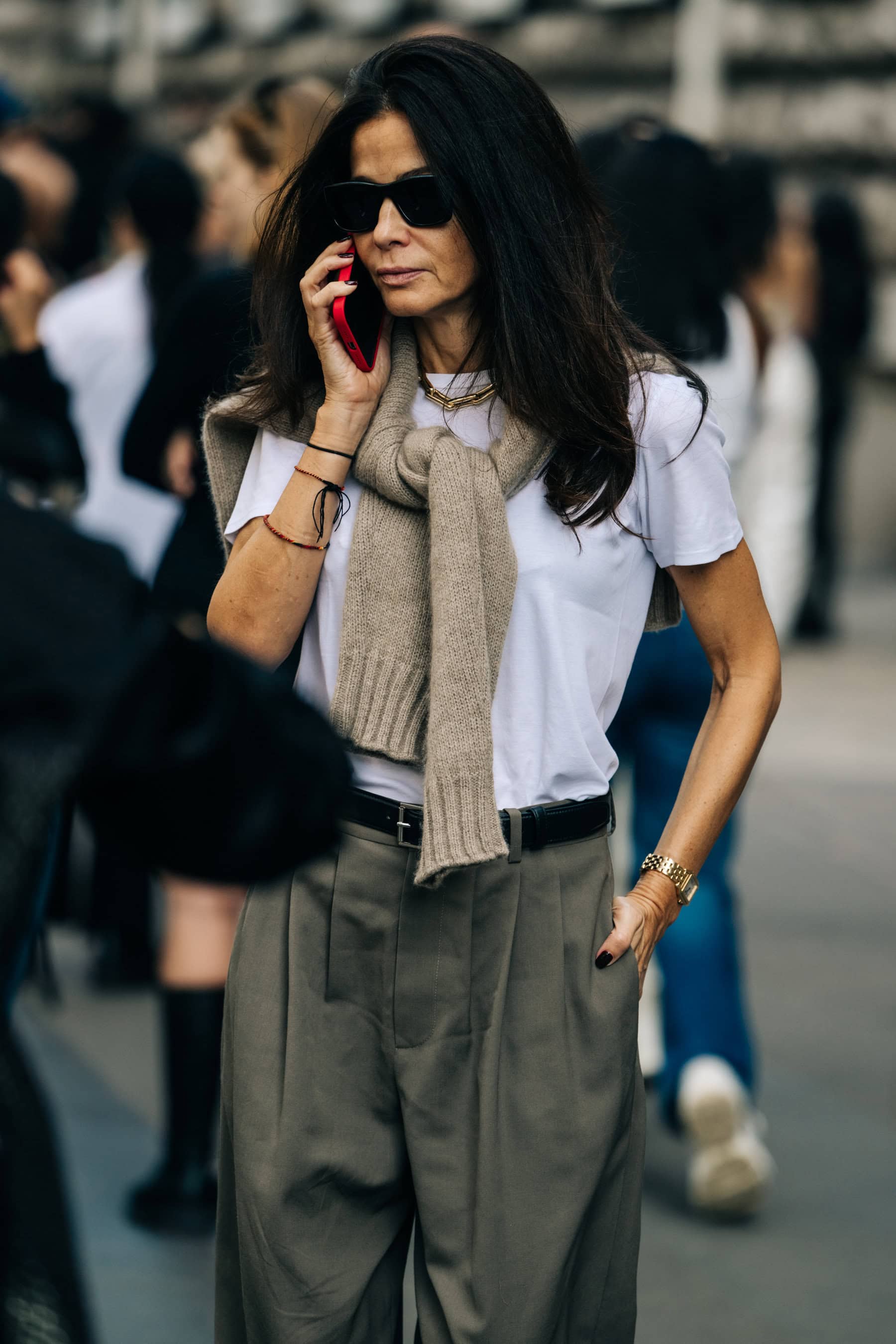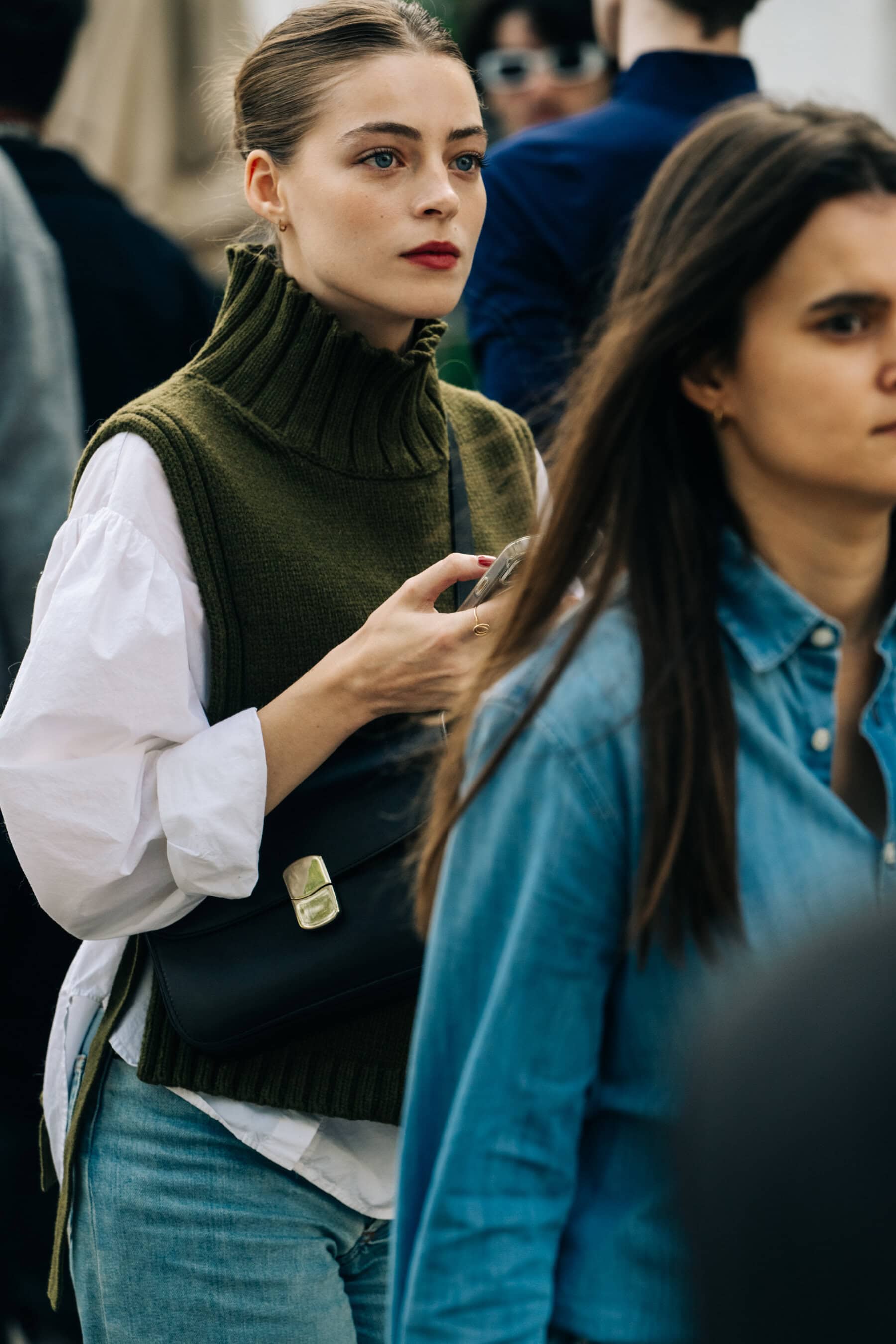 Outside of Palais de Tokyo. A beautiful woman. Simple and elegant style. Nothing more to be said.
---