Capturing the Pulse: Street Scenes & Fashion Tales of 2023
By Adam Katz Sinding
Dive into the bustling streets of New York City with renowned photographer Adam Katz Sinding. Hailing from America but nesting in Copenhagen, Sinding has consistently showcased a keen aptitude for capturing the ever-evolving world of fashion since 2003. Whether documenting grand fashion events, lecturing, or indulging in a cross-country cycling jaunt, Sinding's artistic eye perceives not just the clothes but the stories, personalities, and zeitgeist they represent.
This series offers a glimpse into his encounters on the streets in September 2023. Witness as Sinding skillfully merges fashion, time, and place, creating an immersive human interest narrative. From evoking nostalgic moods of the late 90s and early 2000s to the enchanting aura of show-goers like Astrid Boutrot, Sinding's snapshots invite you to step into a world where every frame is a tale waiting to be told. Join us in this captivating journey where fashion meets story, and memories are immortalized.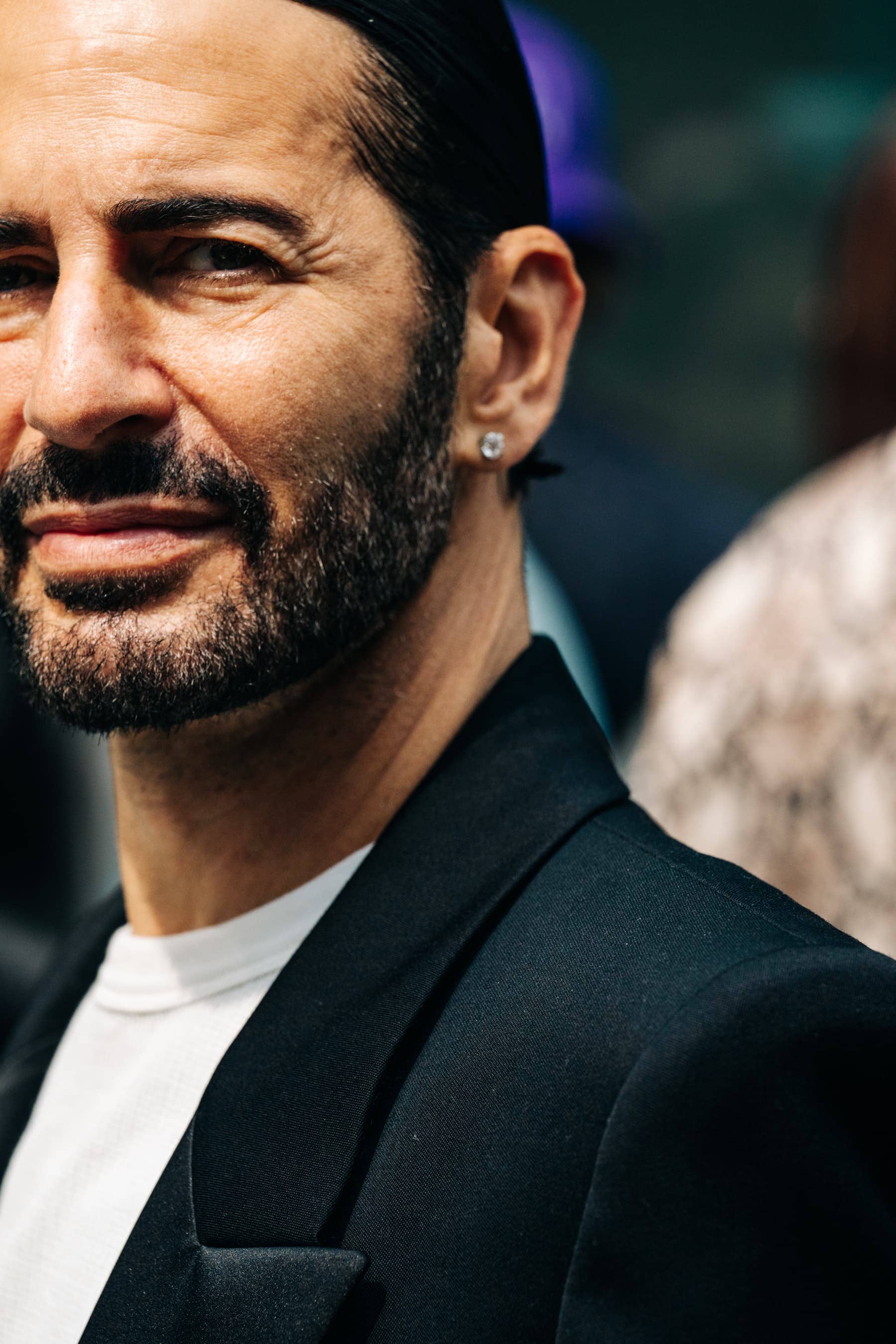 Marc Jacobs on the street. A rare sighting. I remember back in 2012 when I used to see him on the street in SoHo when I'd be out searching for people to shoot for Elle. There is something about his confidence, especially considering his size, and how much space he takes up with his energy when he walks down the street.
Sometimes an outfit is not a sum of it's parts. I don't think that every "look" needs a reason as to why it feels right. I'm also, after years of hyper-stimulation at shows, into simplicity. Like Italian cuisine: 3 high-quality ingredients is usually better due to it's simplicity and, best of all, each part's integrity is kept.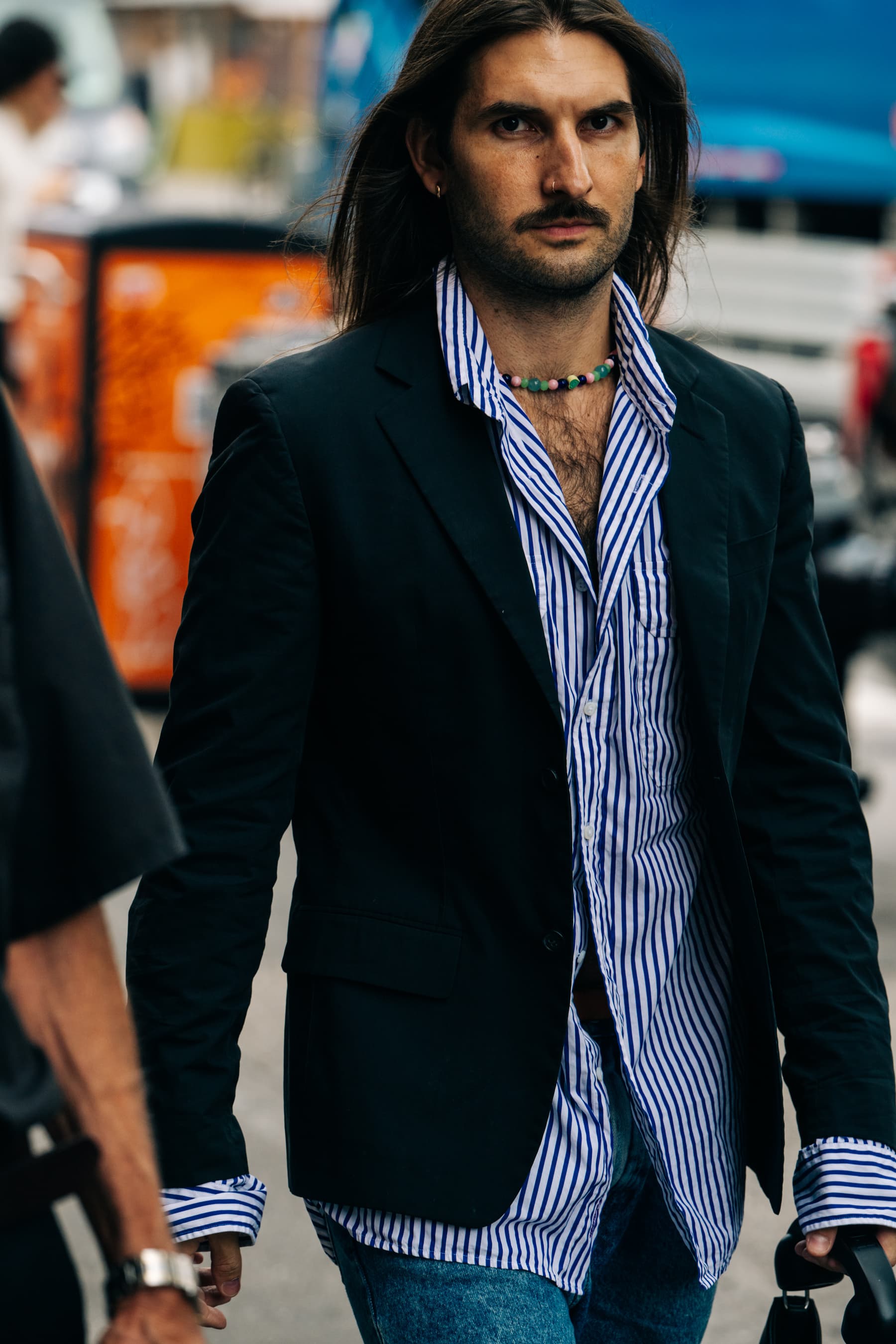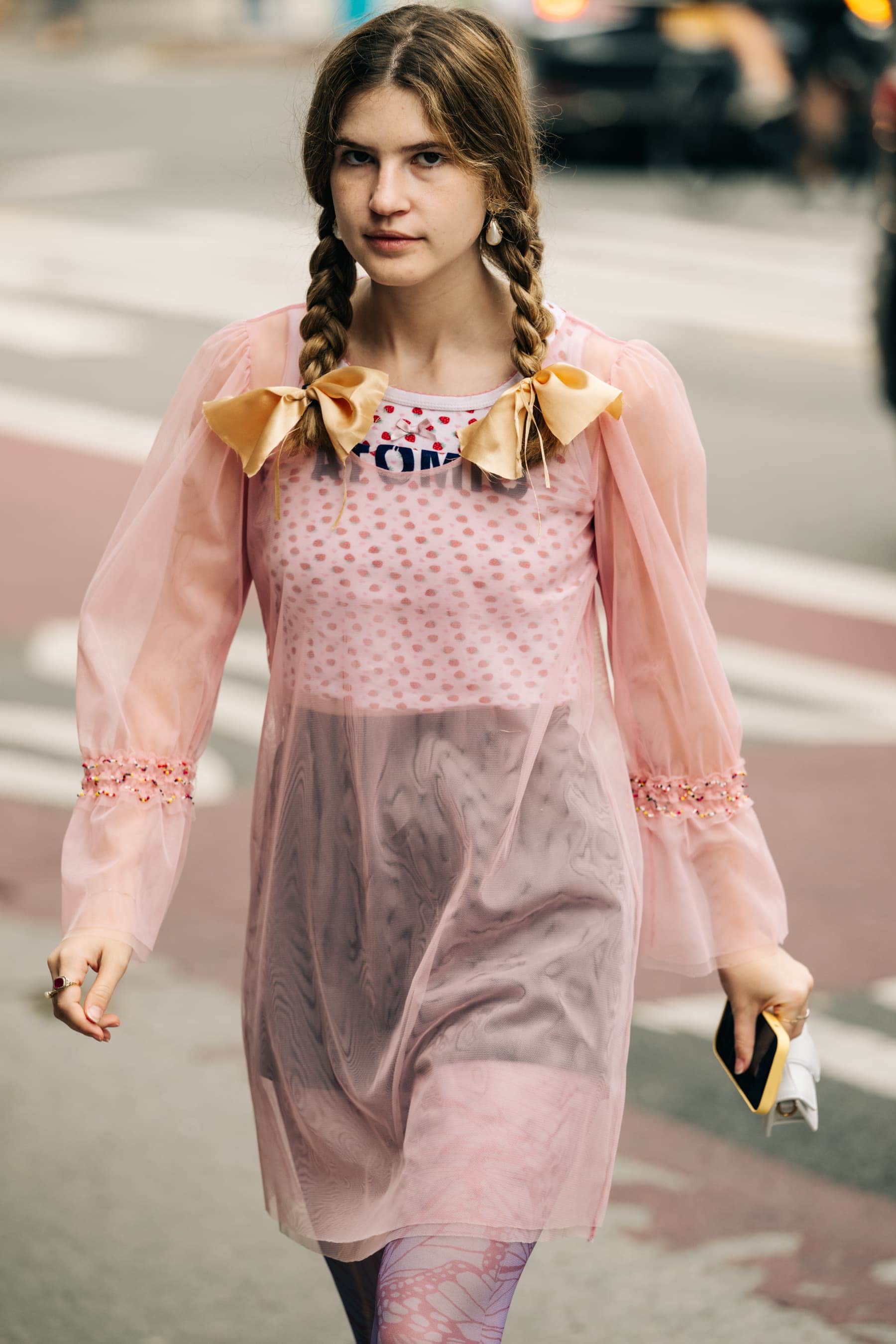 A hyper-feminine look on the street mixed with the graphic text under the "skin" to give it an edge. Animé vibes.
Moses Sumney. I don't think I need to explain this one. Do I? I mean, just look at him. And…he's insanely talented as well.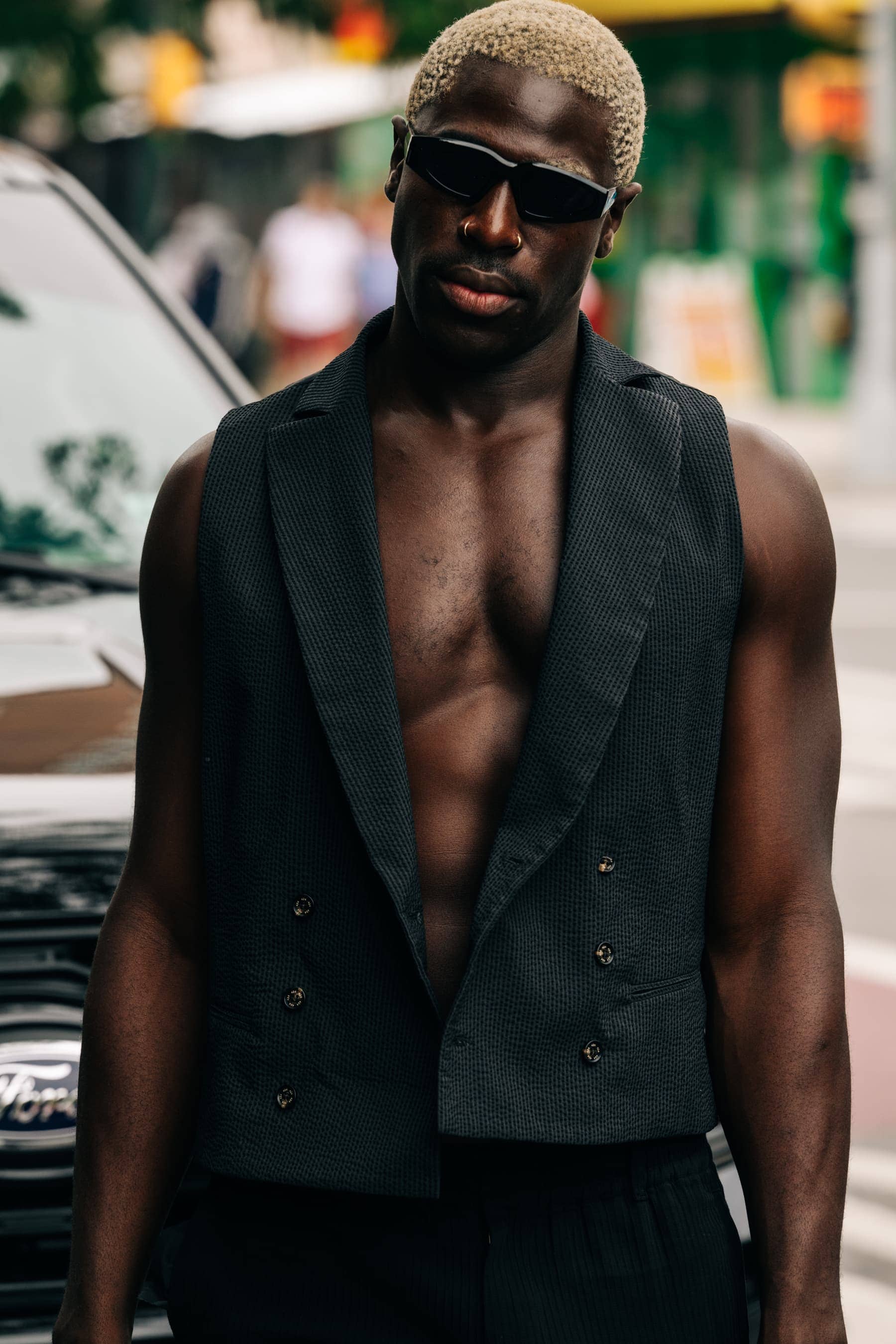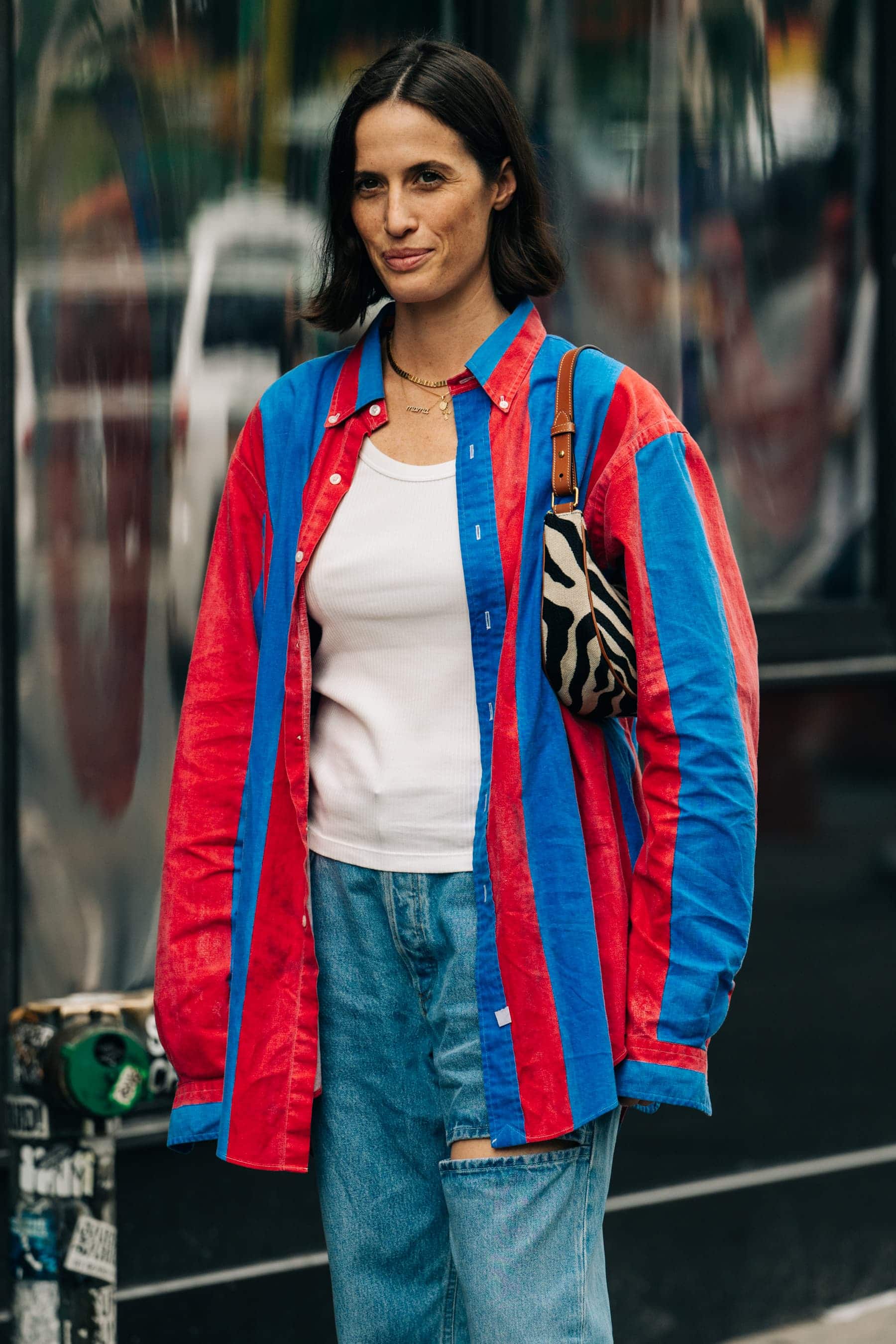 Astrid Boutrot has always been one of these quiet and understated show-goers. Her style and aire lend back to how it was at the shows long before social media was so prevalent and every look was chosen to fit the algorhythym.
Blake Abbie is just about the most handsome and well-dressed man on the planet. The end.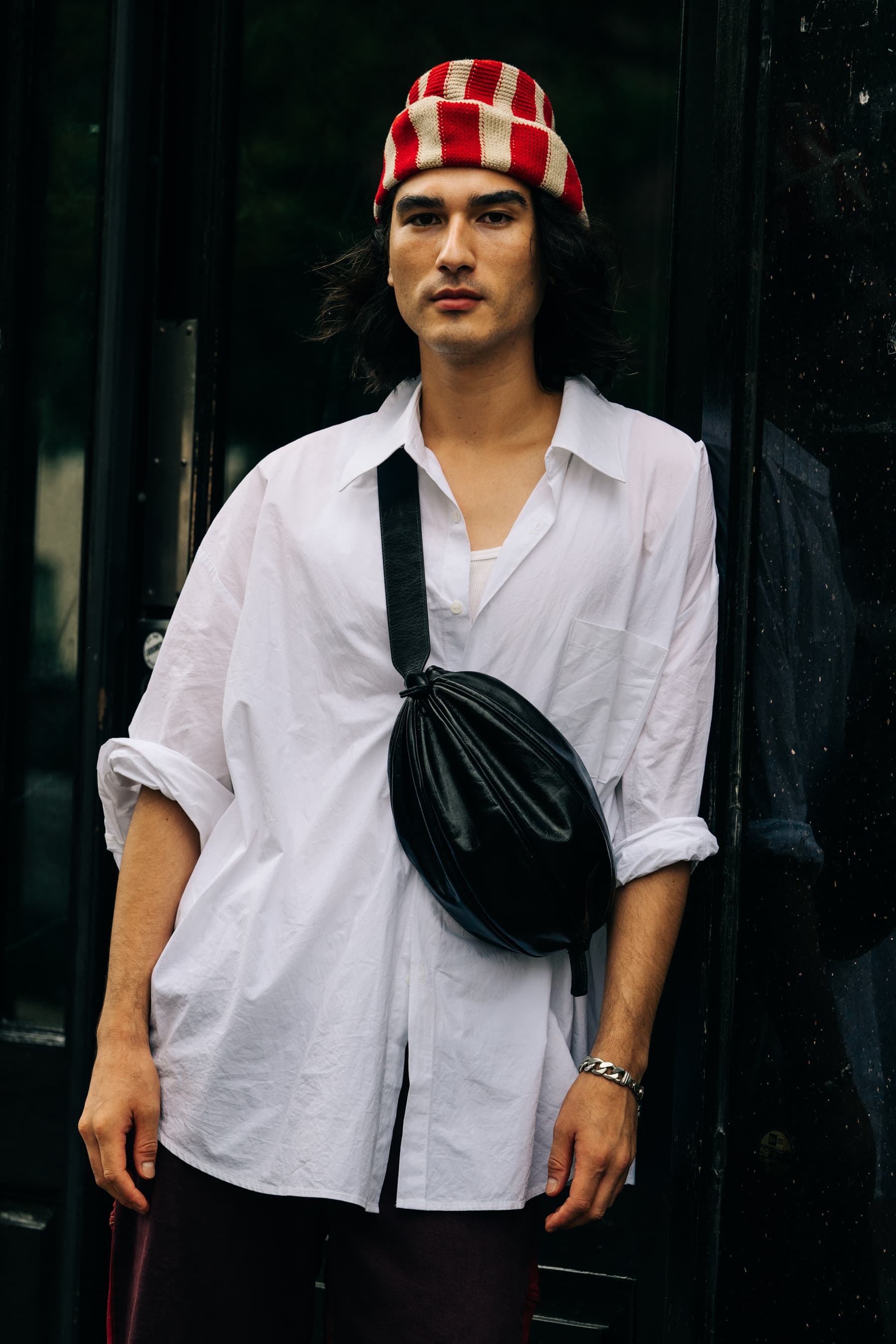 Everyone dresses like it's 2003 and I love it. Just out of frame is a dyed Pomeranian of some other pink tiny accessory dog. This is not a joke.
Another late 90's / early 2000's reference which reminds me of every girl in my high-school. It's almost become that fashion is referencing things which were intentionally non-fashionable. Meta.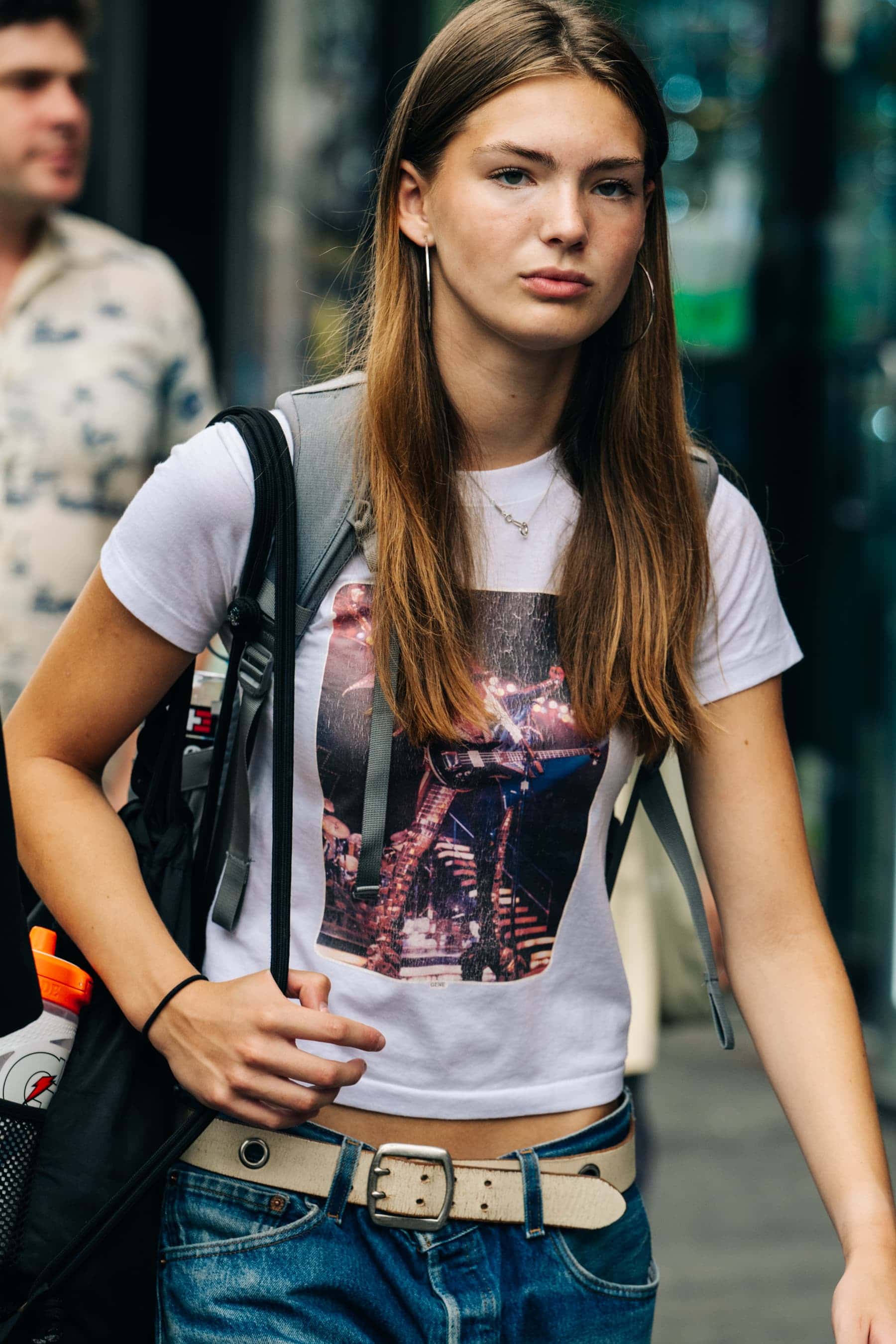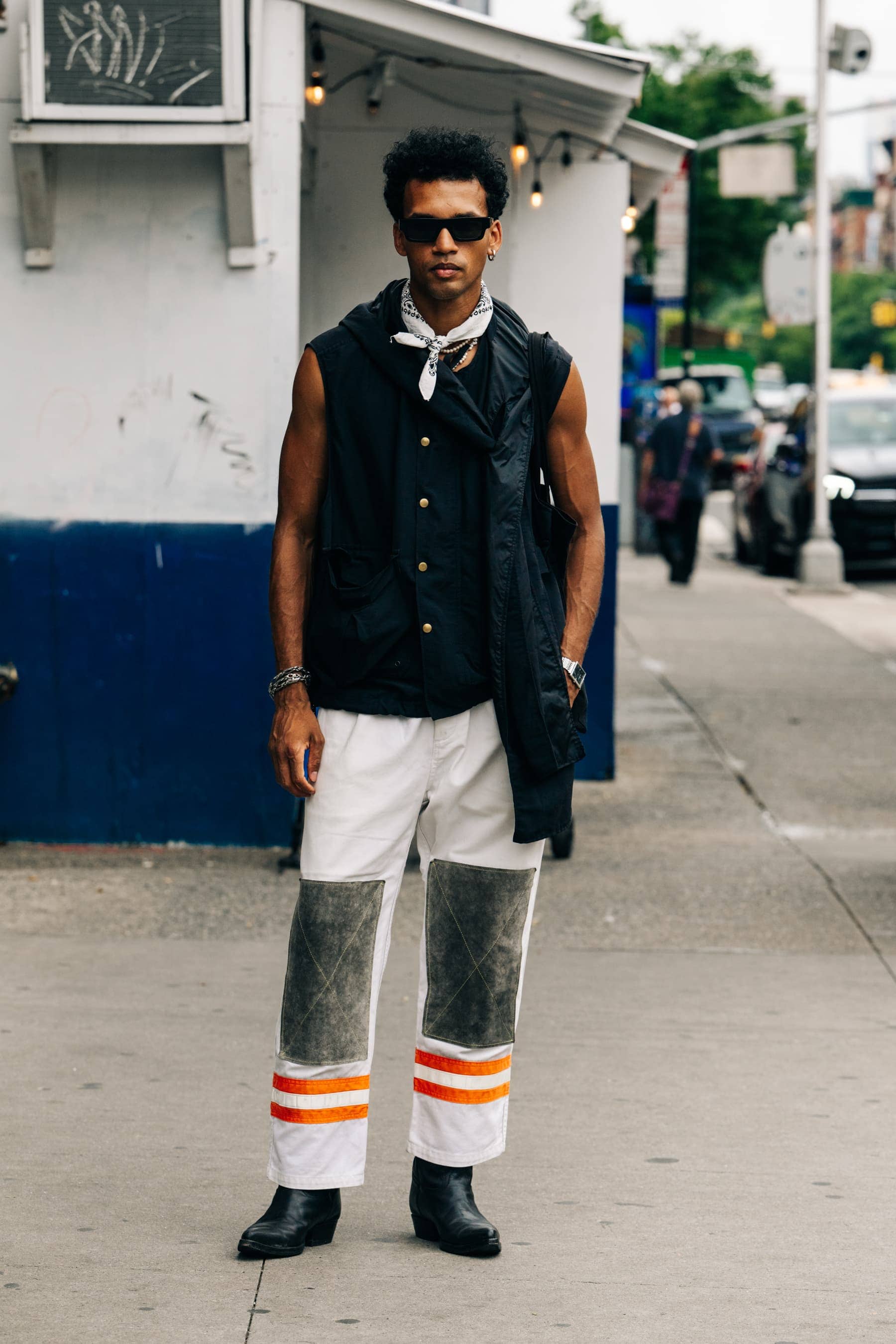 In Denmark "workwear" is not really part of the daily garb. So when I see it in a fashion context I find it interesting. It's strange how trends which are so prevalent are not actually global.
Chloé King is always so interesting to see at shows. I cannot remember a single time I've encountered her where I was not excited to document what he was wearing.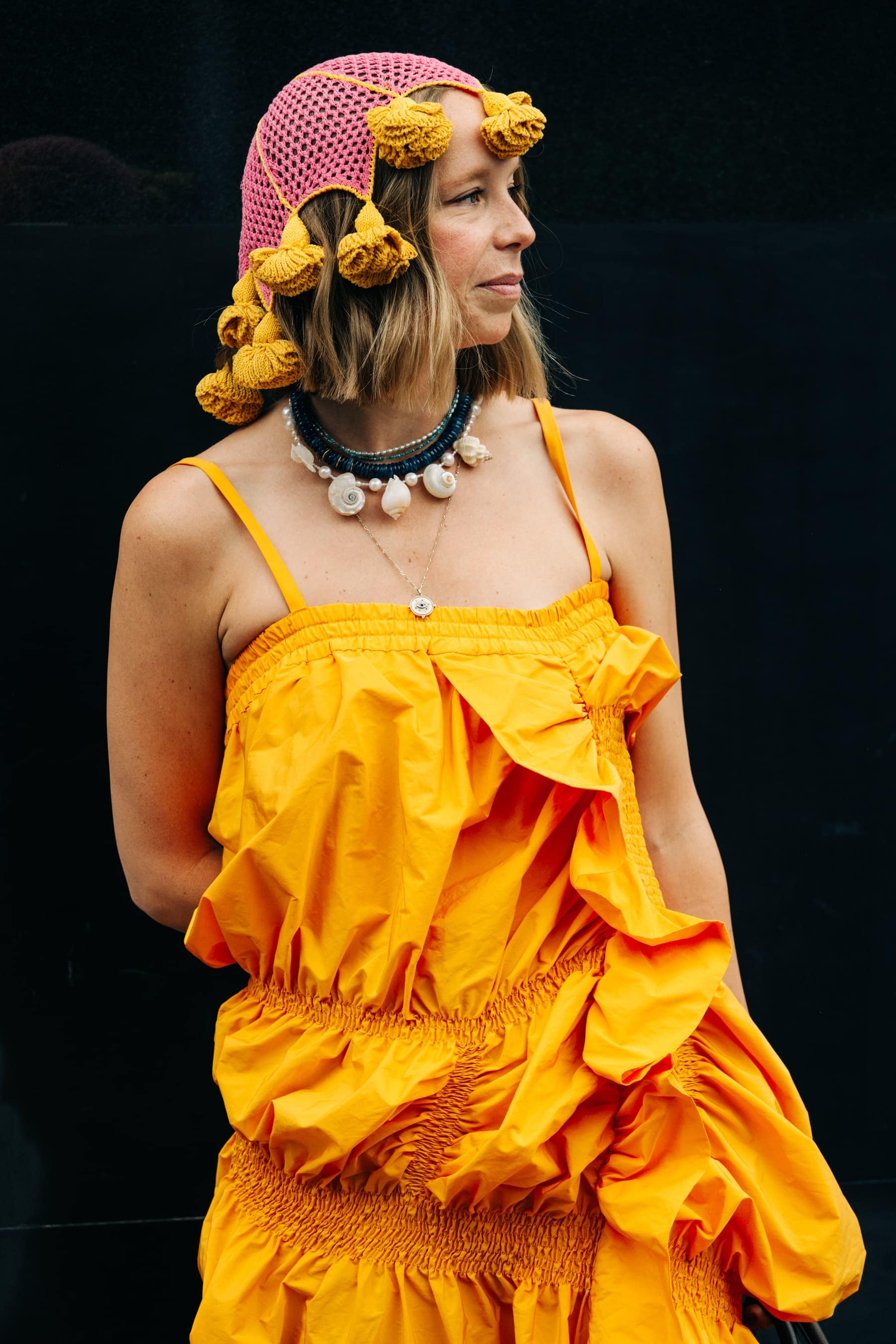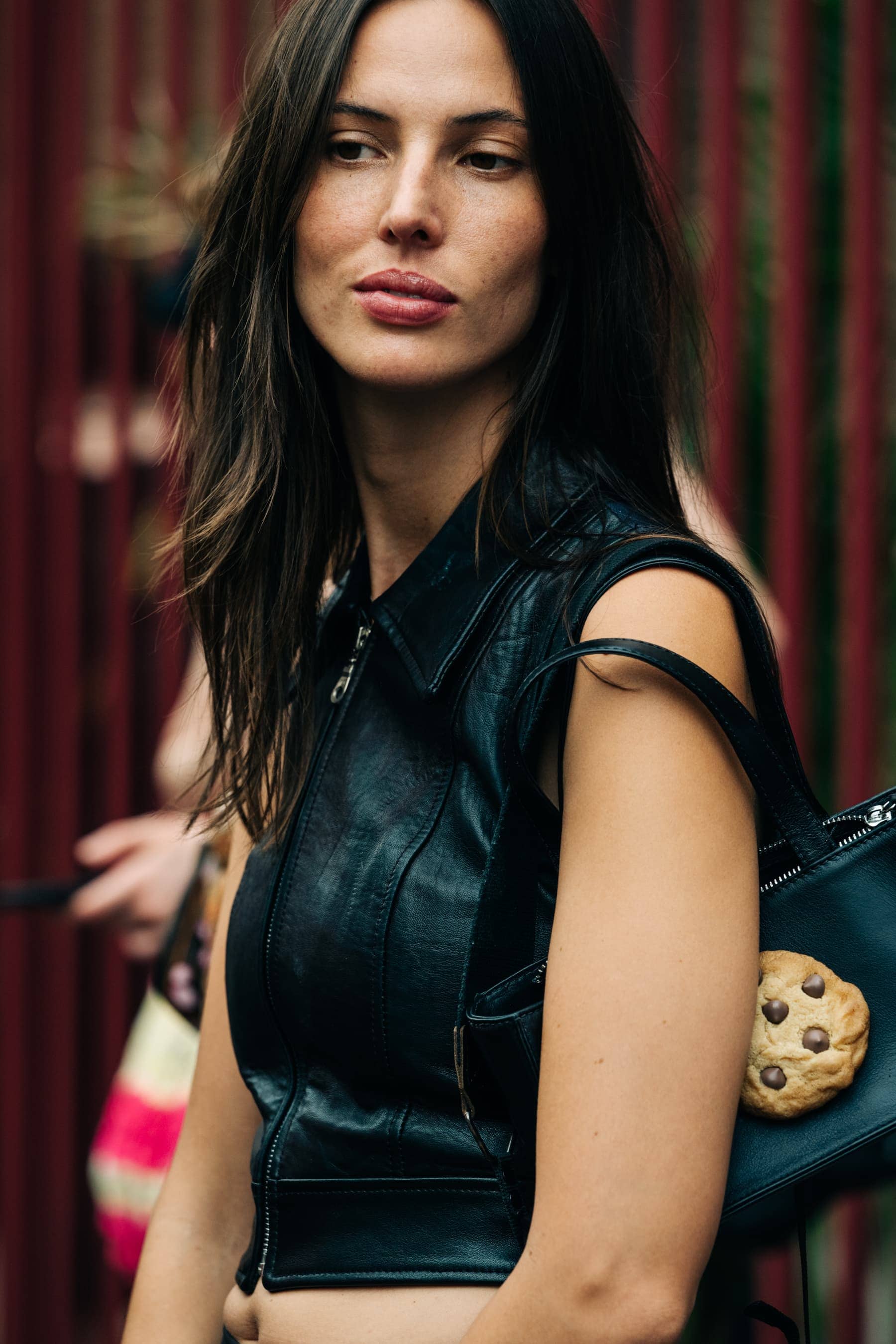 In my early days on the street, Ruby Alridge was THE girl to photograph after the shows. It's very rare to see her on the street these days, and it's especially wild that it appears that she really hasn't aged at all over the last almost-decade.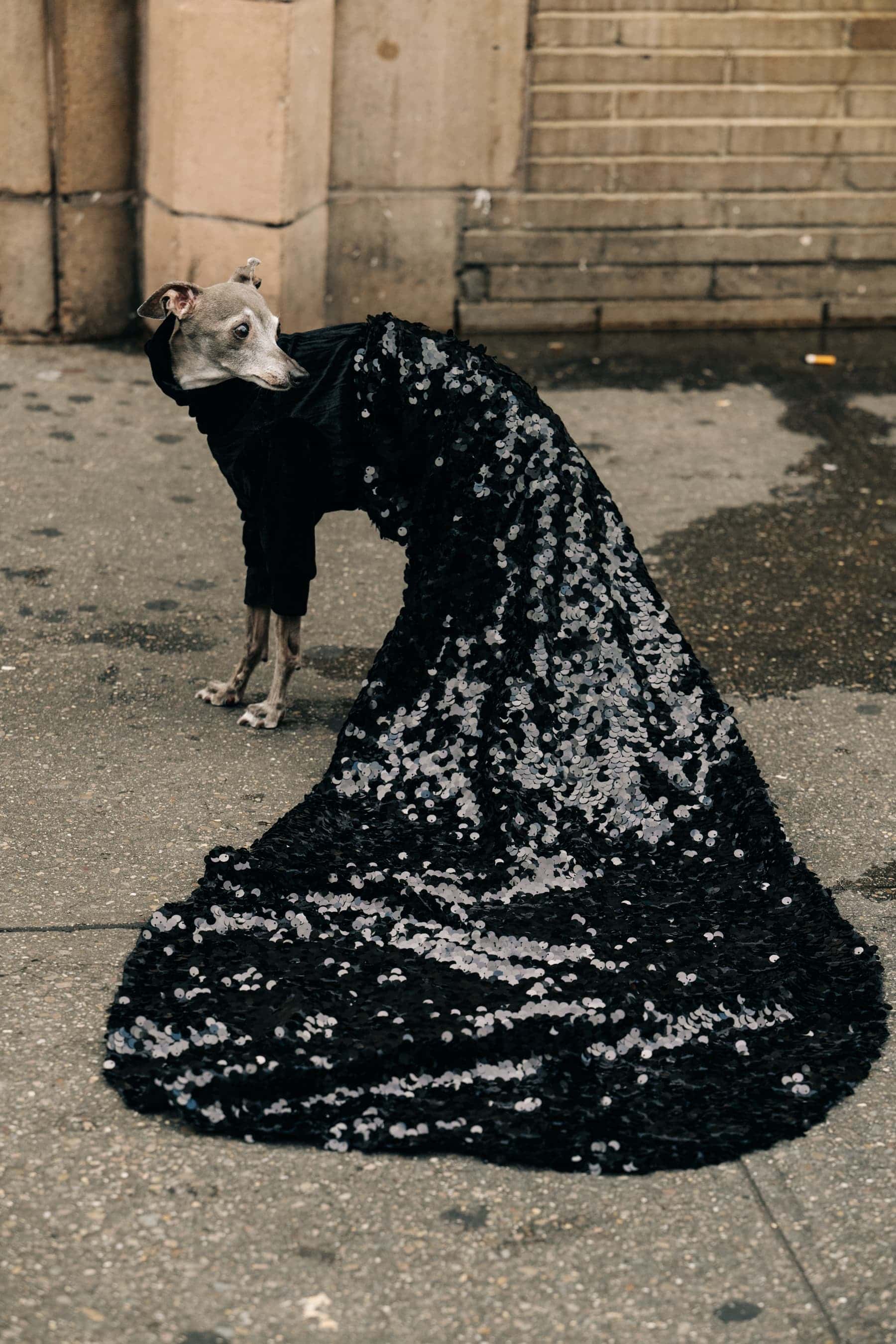 ---