---
Review of Alaïa Spring 2023 Fashion Show
Animal Magnetism
By Mark Wittmer
Held in the space that will soon become the house's Parisian flagship, and with show production by the masterful Alex de Betak, the third collection from creative director Pieter Mulier reaffirmed and developed his strong rewriting of Azzedine Alaïa's signature design vision for a contemporary femininity.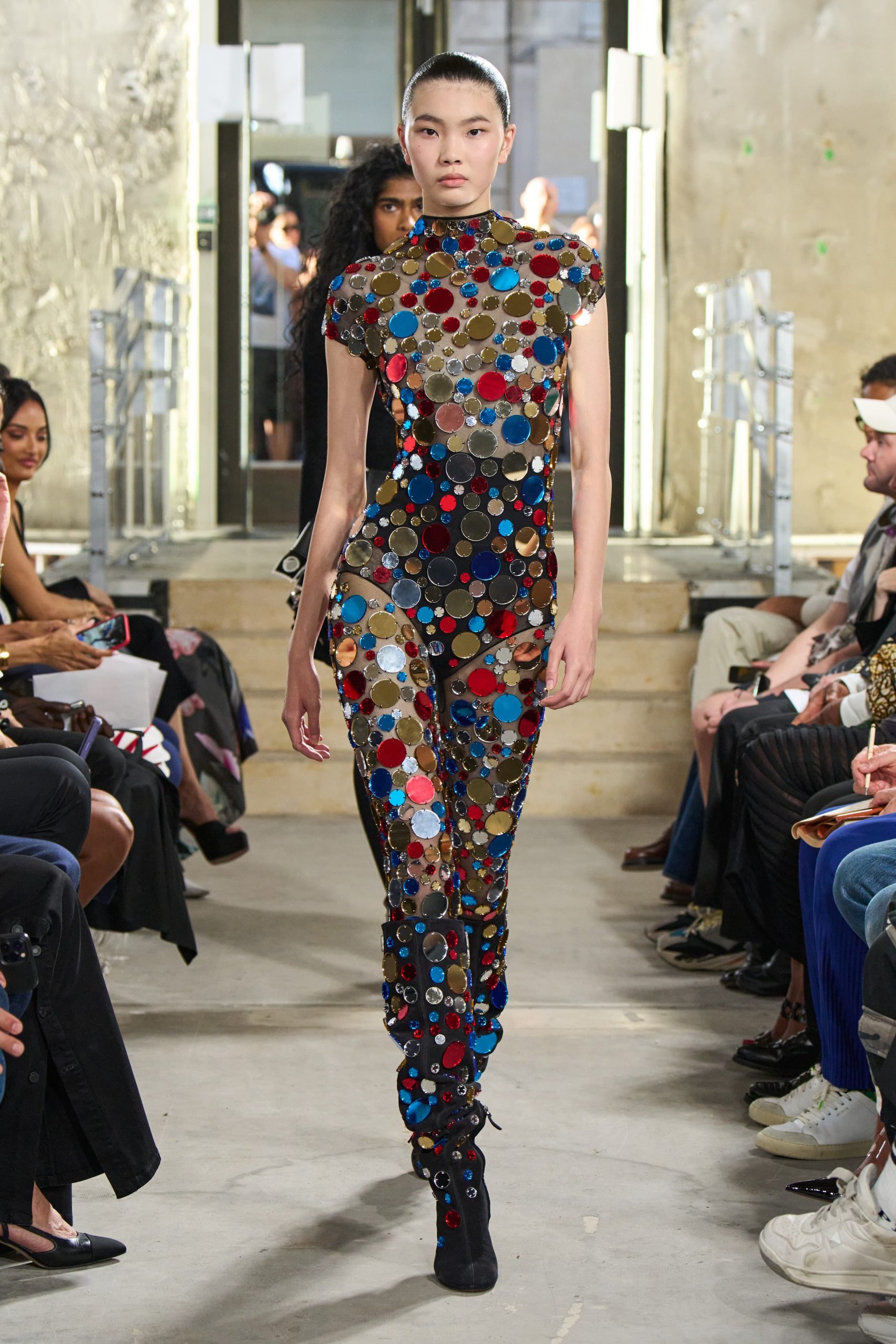 Sophisticated yet sexy, elusive yet palpable, the collection is an ode to the power and presence of the body.
While perhaps overly poeticized, Mulier's show notes lay out a commitment to uphold fashion's expression of physical presence, tactility, and almost serves a rebuke to the age of digitally distanced, Instagram fashion. "Far from the likes, far from the screen," he writes, "these clothes are meant to be worn. Meant to be touched and felt, raw and imperfect, to effect and affect."
Always in close conversation with the body, silhouettes oscillate between skin-tight and majestically expansive. Sheer bodycon bodices reveal breasts, while intricately layered and ruched skirts cascade below. Tasseled or fur-trimmed coats cocoon, but offer tantalizing peeks of mid-riff or tight-clad upper thigh. The empoweringly sensual spirit of Azzedine Alaïa lives on in his trademark cut-out bodycon dresses. Motorcycle jackets elongated into dresses exude street-smart toughness.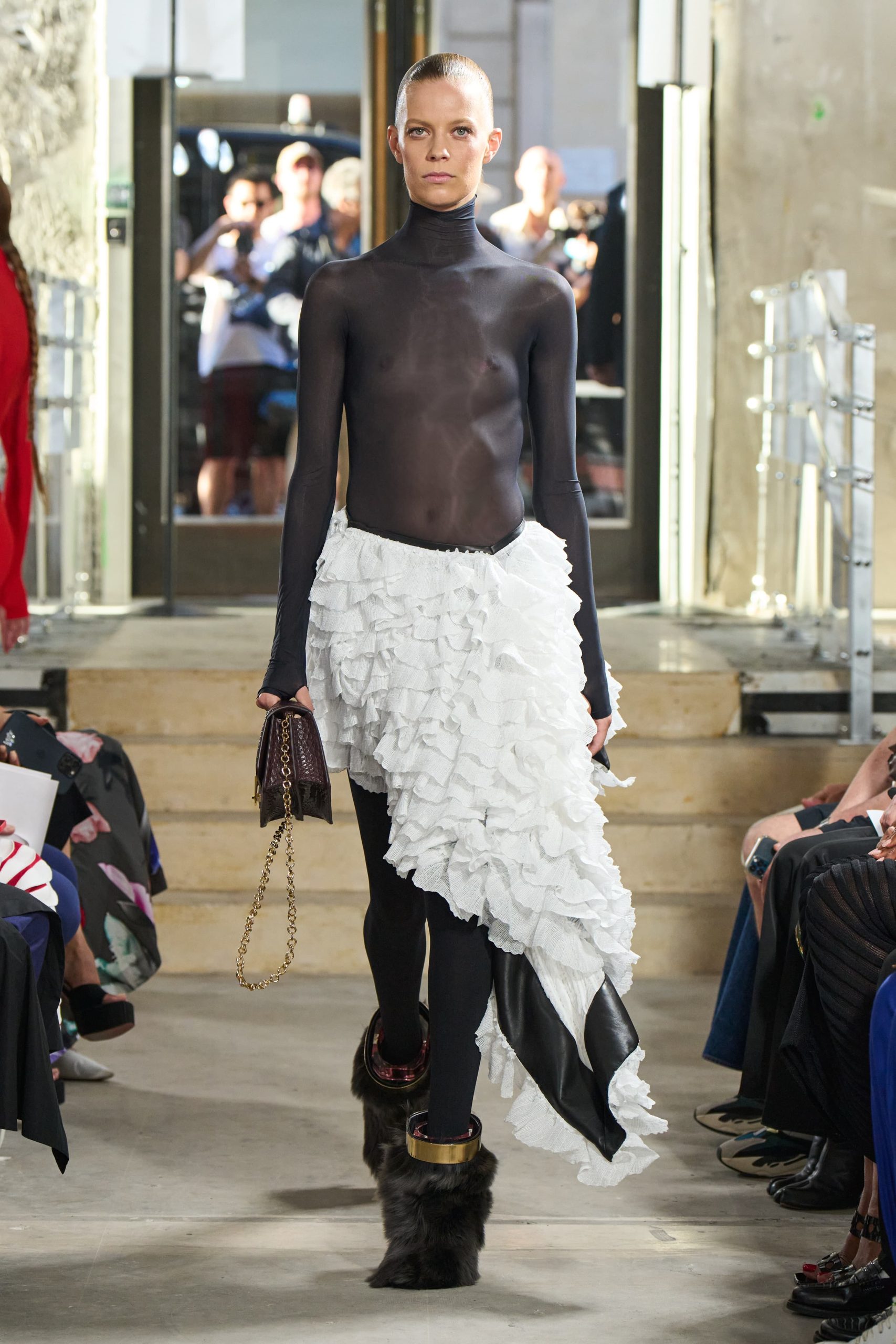 Working closely with his house's skilled artisans, Mulier exhibits the craft and cut to bring his mission of uncapturable-by-phone-camera touchability further to life, realizing his silhouettes in a rich range of materials anchored by intricate leather and metalwork. The sense of contemporarily elegant, body-hugging sensuality achieved by the thoughtful use of modern stretch fabrics is balanced with an animalistic rawness that makes itself boldly known via crocodile leather and raw cowhide. Meanwhile, these two sides of a modern reimagining of elegance and a natural, primordial rawness are simultaneously embodied in an overabundance of pearls.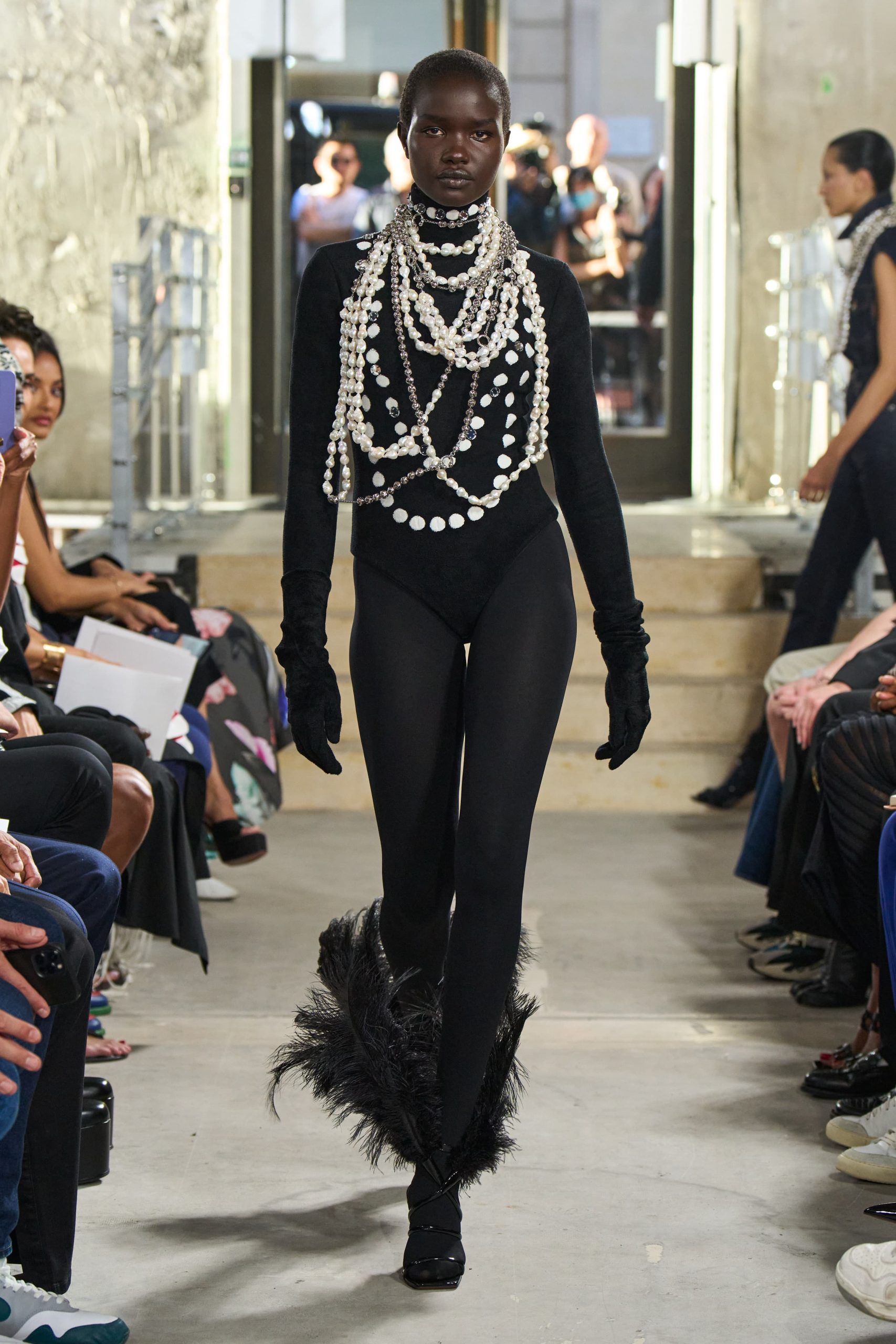 Digging deep into Azzedine Alaïa's idiosyncratic yet beloved vision of femininity that is certainly sexual but also powerful and intellectual, Mulier finds the modern meaning behind this vision, translating it from being a product of its time to being timeless. A frequent element of Alaïa's approach was a flare for the "exotic," and Mulier has nicely mined this idea here without falling into its difficult-to-avoid traps of being outrageous, campy, or exploitative. The collection is another affirmation of Pieter Mulier's hand at Alaïa as a powerful new force in modern luxury.
---