The Alaïa boutique, located at 5 rue de Marignan, unveils its reinvisioned café and terrace. Open from Tuesday to Saturday, from noon till 7 pm.

A hidden and charming Parisian spot. An elegant and calm terrace, in the heart of the 8th arrondissement, devoted to Alaïa's art de vivre.

Known for his warm and welcoming temperament, Azzedine Alaïa gathered people of all backgrounds for the famous dinners he hosted within his own kitchen. The kitchen at the historic Rue de Moussy location, where friends of the house and artists used to meet, remains a mythical place at Alaïa.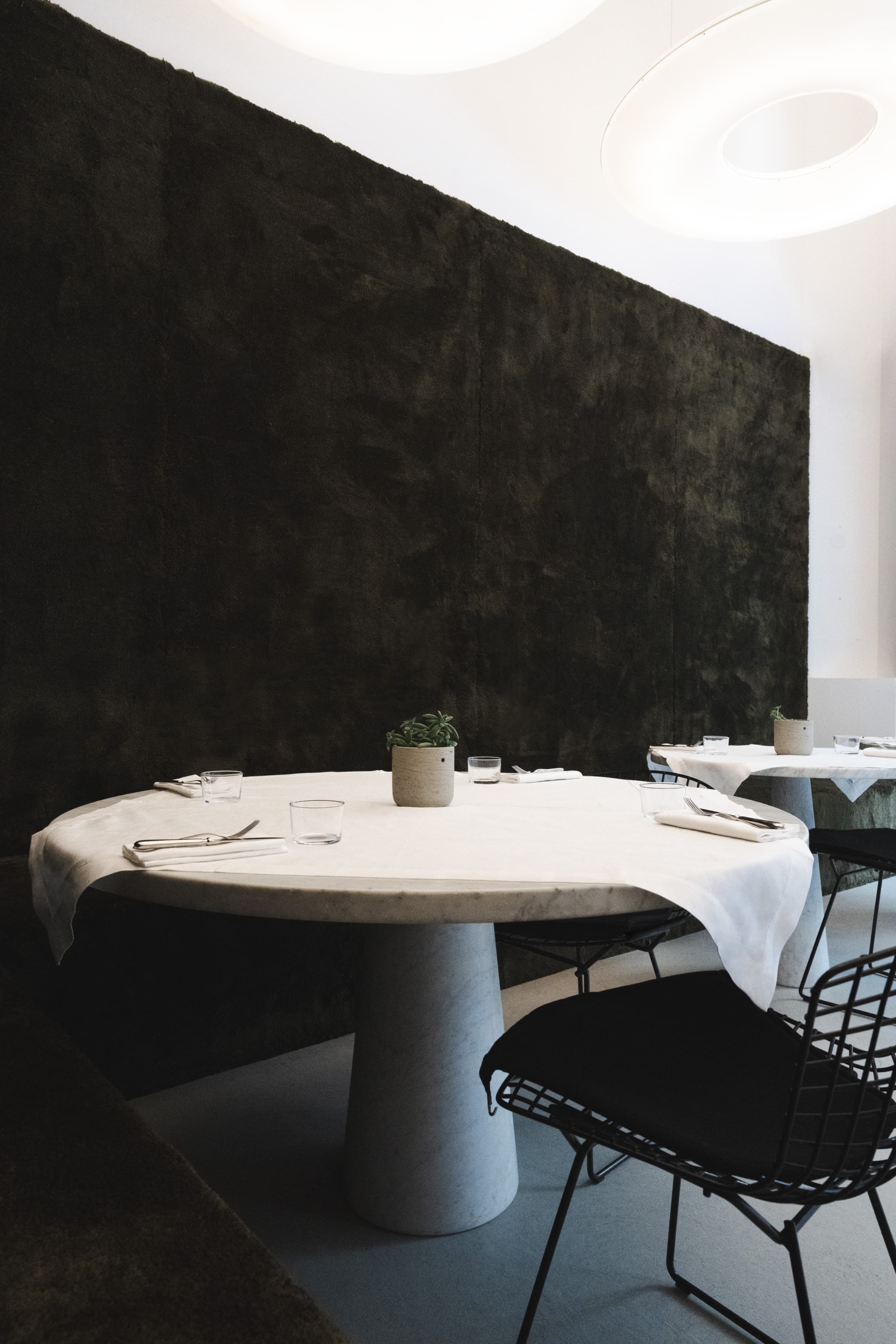 To pay tribute to these rare moments, the boutique located at 5 rue de Marignan will host a reimagined Café Alaïa. Authenticity and quality will be on the menu at the café hidden in the heart of the inner courtyard. In the shade of the great vertical garden, you can taste the delicacies of Alaïa's unique recipes that draw inspiration from the cuisines of Portugal, Spain and Italy, while enjoying the tranquil private terrace.

Alaïa partnered with Da Rosa delicatessen to carefully select the freshest ingredients, introducing signature dishes that lead visitors on a culinary journey around the Mediterranean basin. Afternoon tea is available daily. The menu faithfully follows the traditional balance of sweet and savory flavors. Highlights include traditional British specialities, along with a selection of pastries reflective of the fruits of the season.

Open daily, Café Alaïa is the ideal spot to enjoy a moment of respite or a gathering with friends. For lunch or an apéritif, tea-time or just a simple coffee — make sure to visit this uniquely Parisian spot.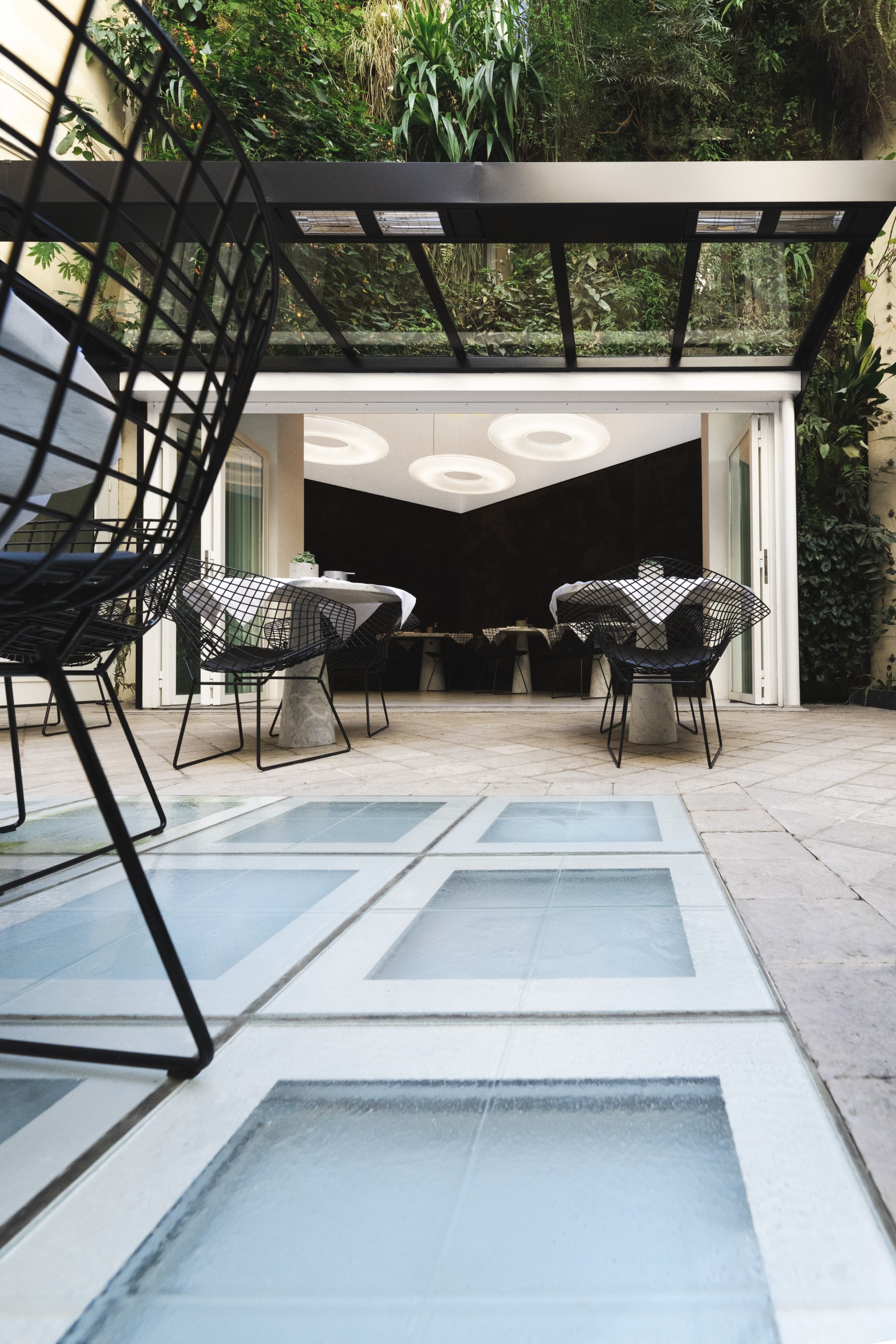 Location
5 rue de Marignan
---