Review of Alexander McQueen Eyewear Fall 2022 Ad Campaign by Photographers Paolo Roversi and Julie Greve with models Eny Jaki, Achenrin Madit, and Lucia Fairfull
Alexander McQueen looks sharp in a new eyewear campaign for Fall 2022. The campaign features photography by Paolo Roversi and Julie Greve.
Roversi shot the main campaign for McQueen's Fall 2022 collection, as well as a number of previous campaigns for the brand. His part of the campaign feels like a natural continuation of that campaign, utilizing his signature "painting with light" style to create a dramatic play of shadows and seeing it all with his painterly eye for color.
Meanwhile, the other half of the campaign feels a bit less exciting, mostly fulfilling the duties of lookbook imagery. Fortunately, creative director Sarah Burton's mushroom-inspired designs are strong enough to provide the portraits with some needed visual stimulation, but the campaign still ends up feeling a bit unbalanced and disparate as a whole.
While it's true that eyewear campaigns aren't the biggest concern compared to a major seasonal campaign, it's strange that the brand started to build on the precedent of Roversi's high-level photography, but didn't follow it through. What could have been an opportunity to embark on a focused expansion of the brand's visual world ended up being a competent but, in its lack of consistency and punch, somewhat forgettable digital campaign.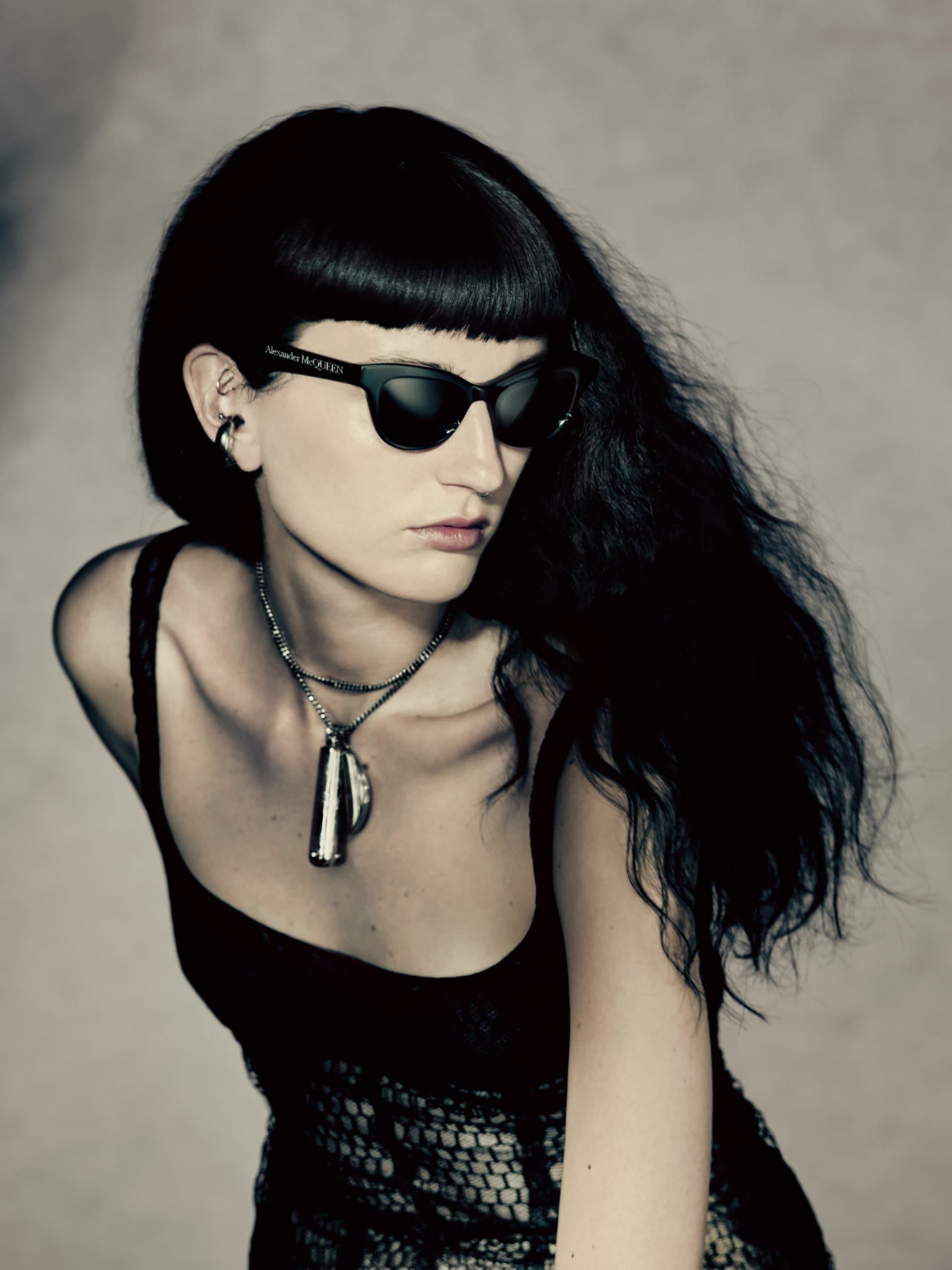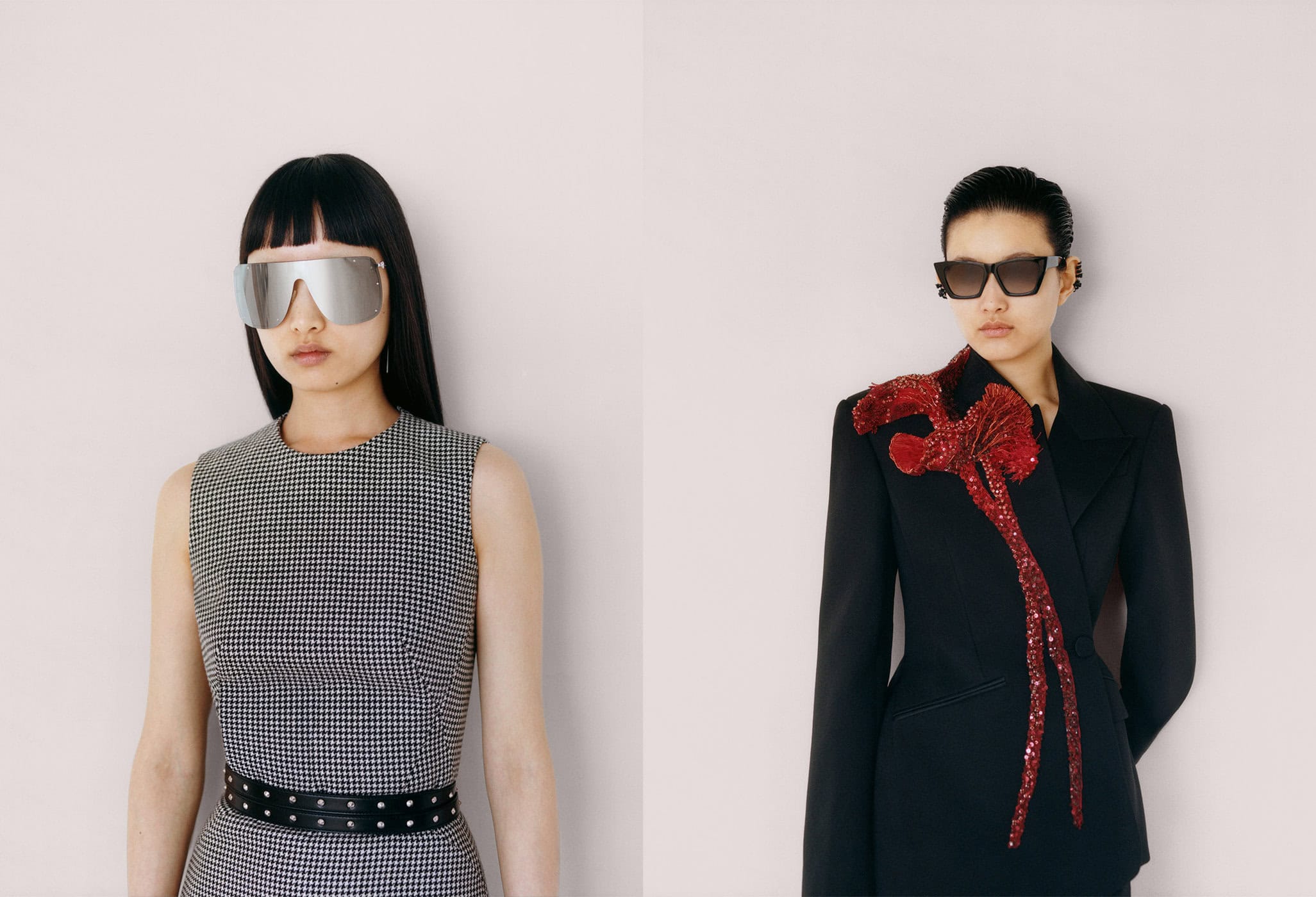 Alexander McQueen Creative Director | Sarah Burton
Photographer | Paolo Roversi and Julie Greve
Videographer |
Models | Eny Jaki, Achenrin Madit, Lucia Fairfull
Stylist |
Hair |
Makeup |
Manicurist |
Casting Director |
Set Designer |
Location |

---