Review of Alexander McQueen Fall 2022 Ad Campaign by Creative Director Sarah Burton and Photographer Paolo Roversi with Models Awar Odhiang, Lucia Fairfull, Ancherin Madit, Florence Nicholls, Wang Han, and Celina Ralph
Alexander McQueen reunites with Paolo Roversi for the house's Fall 2022 campaign. The revered photographer brings his signature technique of painting with light and shadow to capturing the organic energy of creative director Sarah Burton's mushroom-inspired collection.
Capturing his models in a minimal, abstract studio space where they stand on sheets of black silk, Roversi shoots in subdued, silvery tones, which creates a sense of nostalgic portraiture and sets off the collection's tough contemporary edge.
Shadowy figures seem to dance at the borders of the images, contrasting with the statuesque focus of the models and pushing the sense of visual drama.
The campaign doesn't directly address the fungal inspiration behind the collection – which could have provided an interesting conceptual framework – but still stand as a powerful visual statement on its own terms. Roversi created a similarly moody campaign for McQueen's Fall 2021 collection, and the aesthetic fits very well with Burton's design work. Instantly recognizable as Alexander McQueen, the campaign continues to assert the brand's vision of drama and power.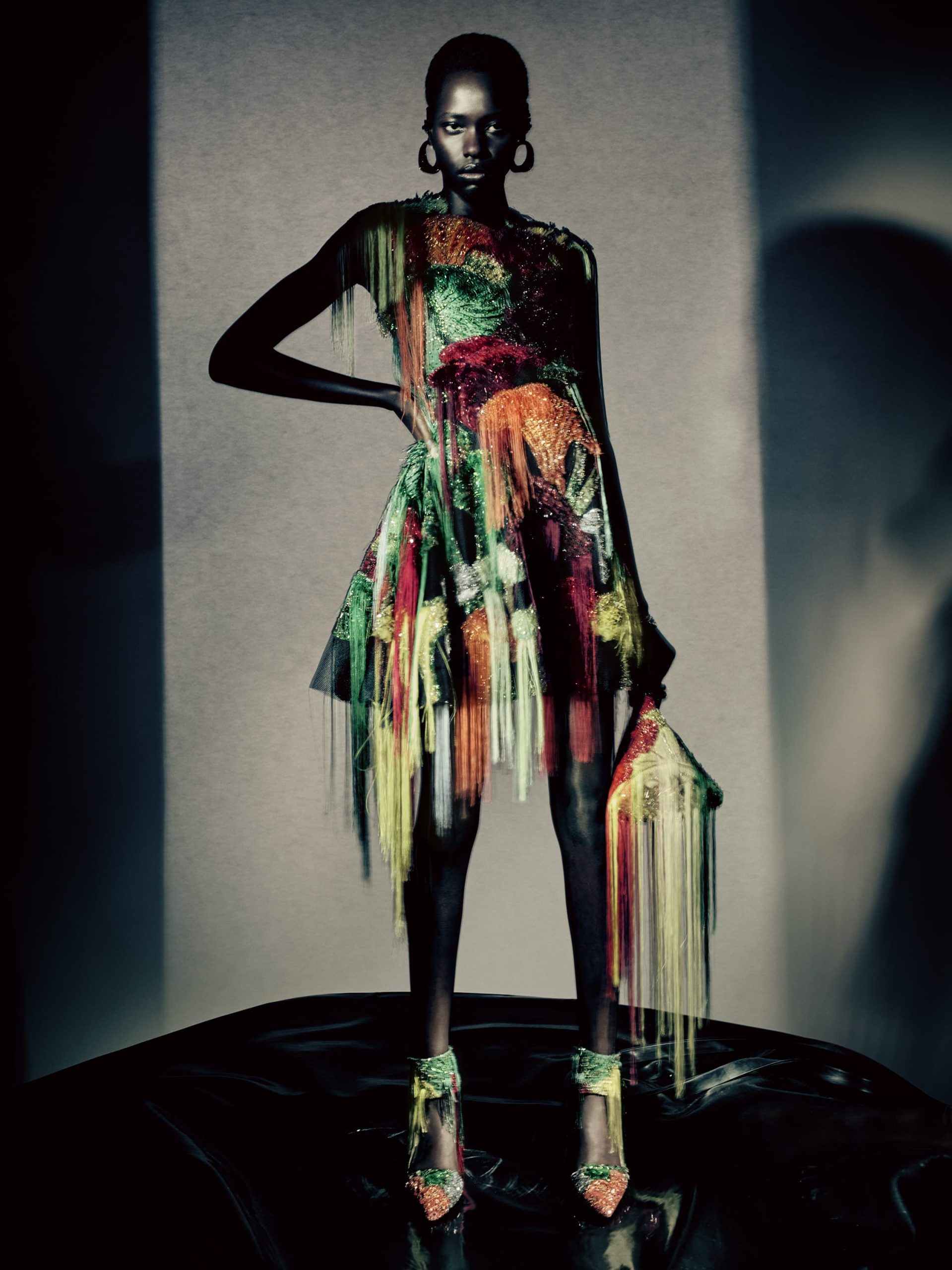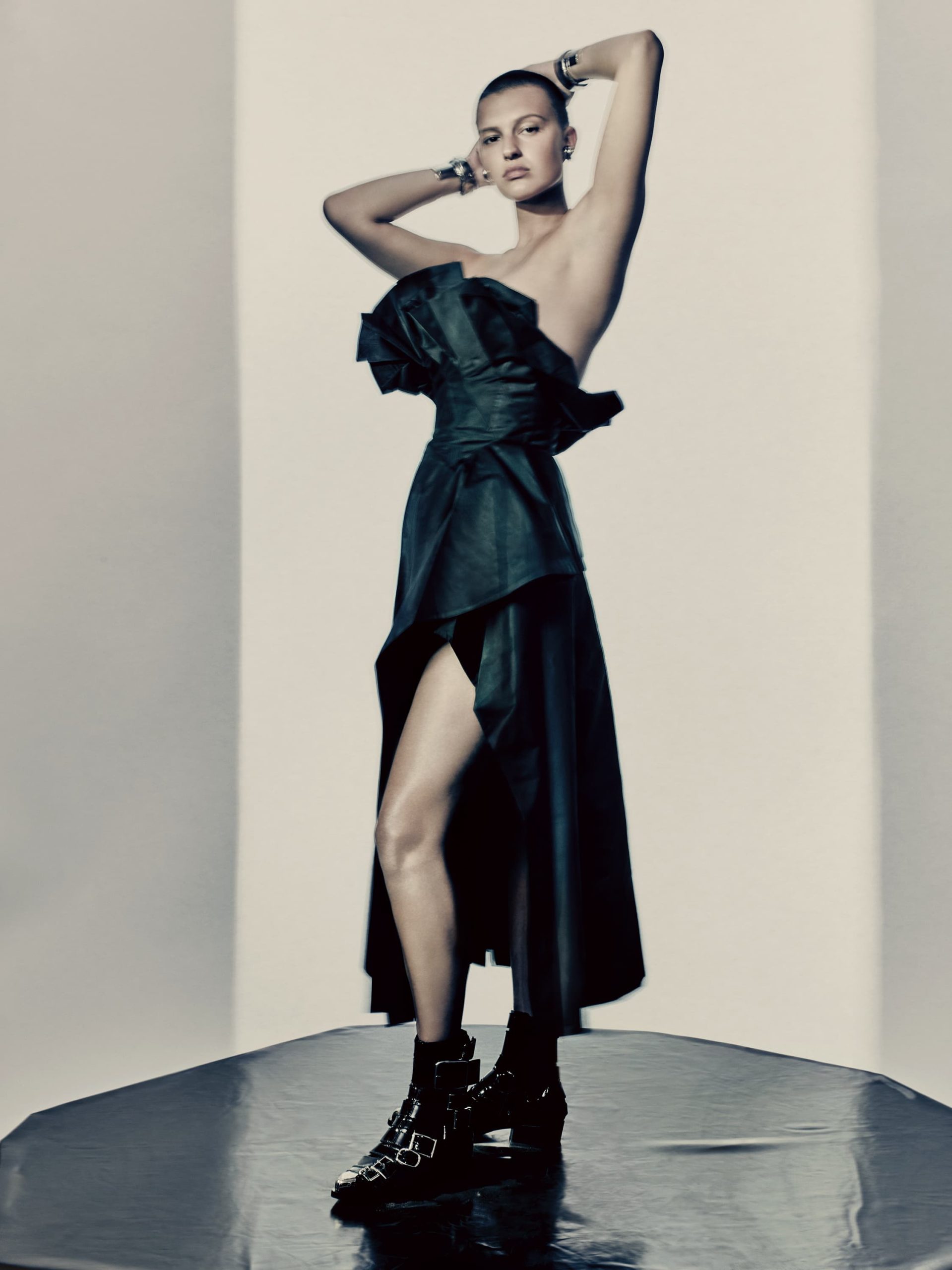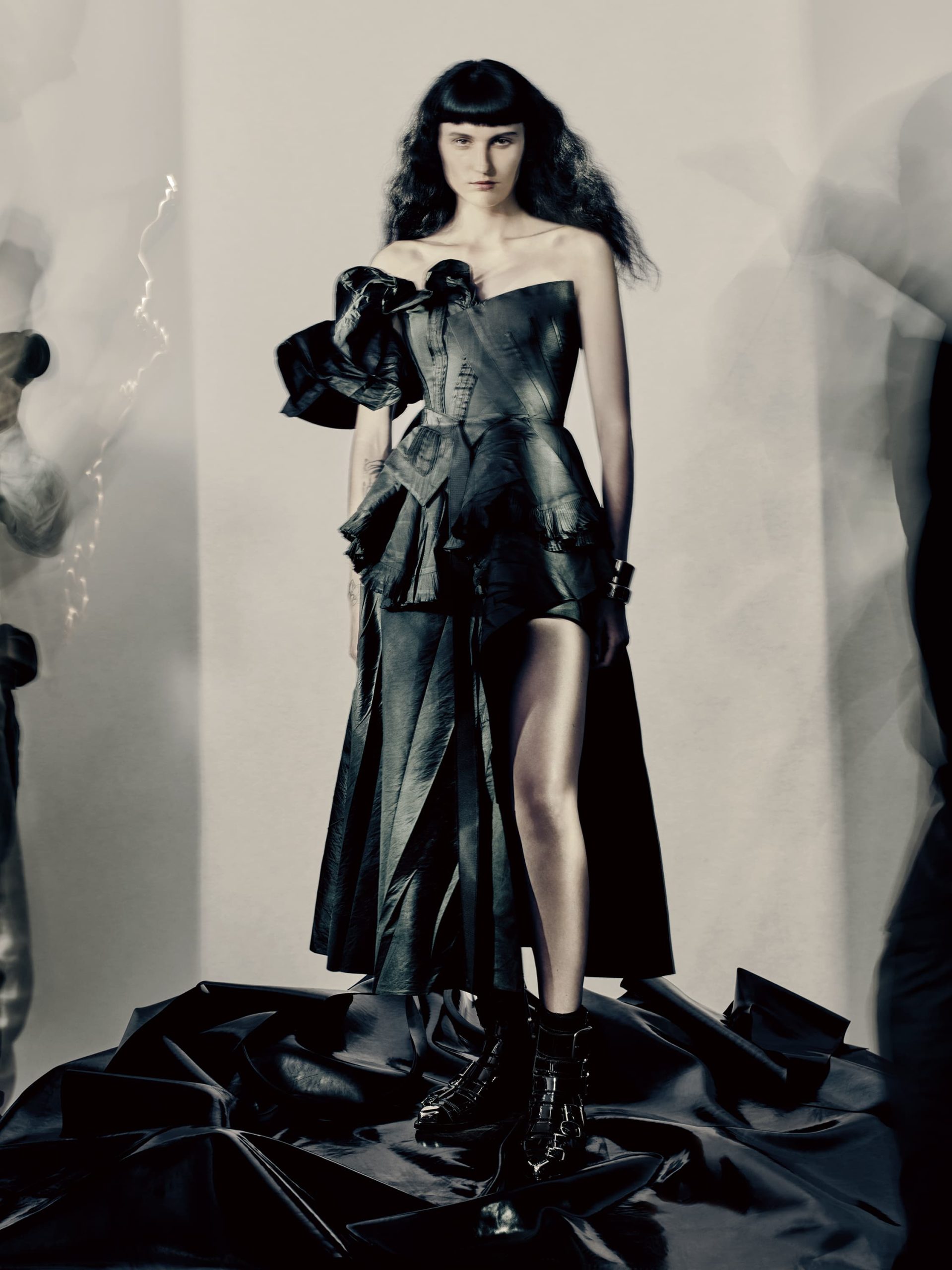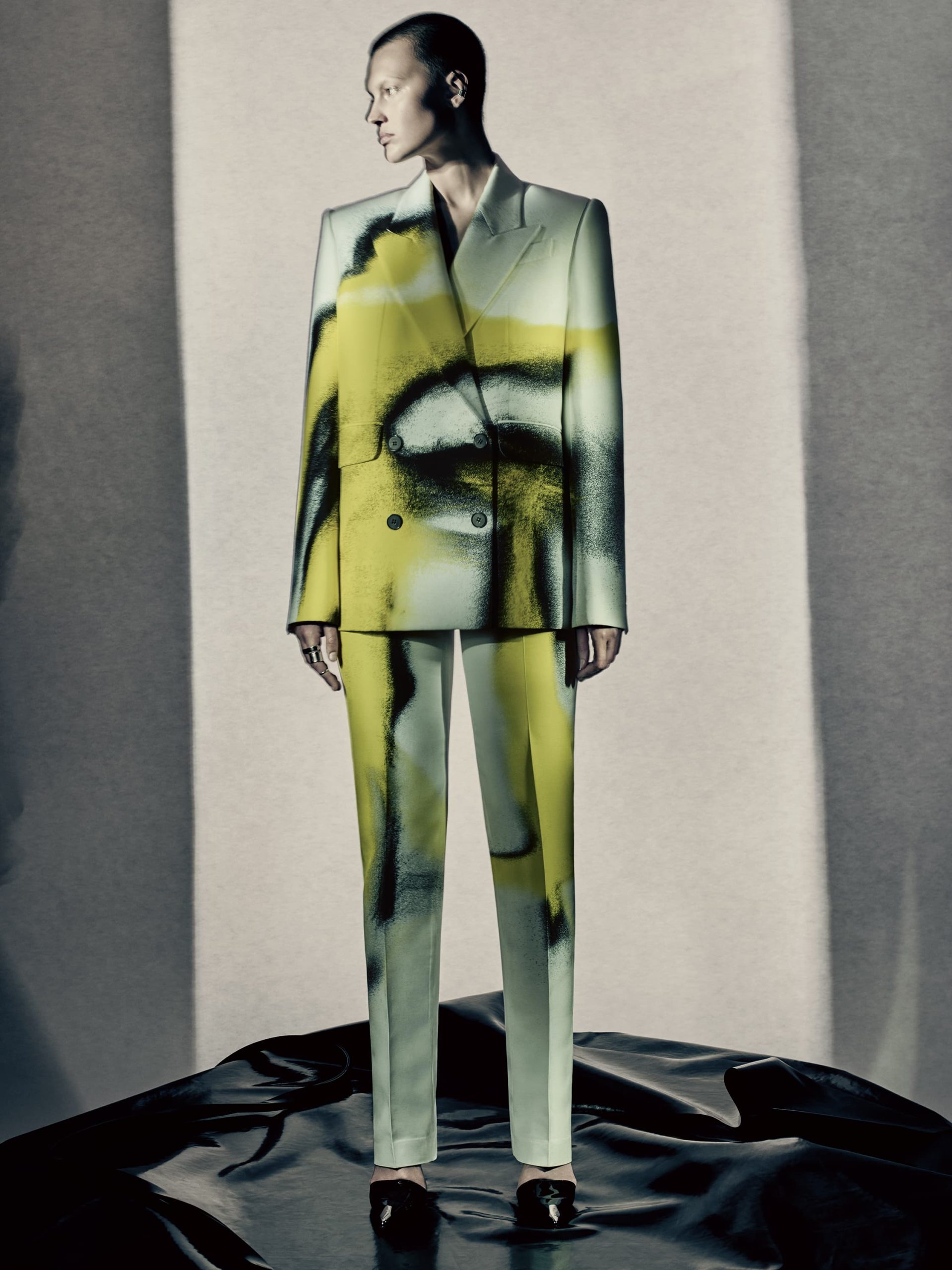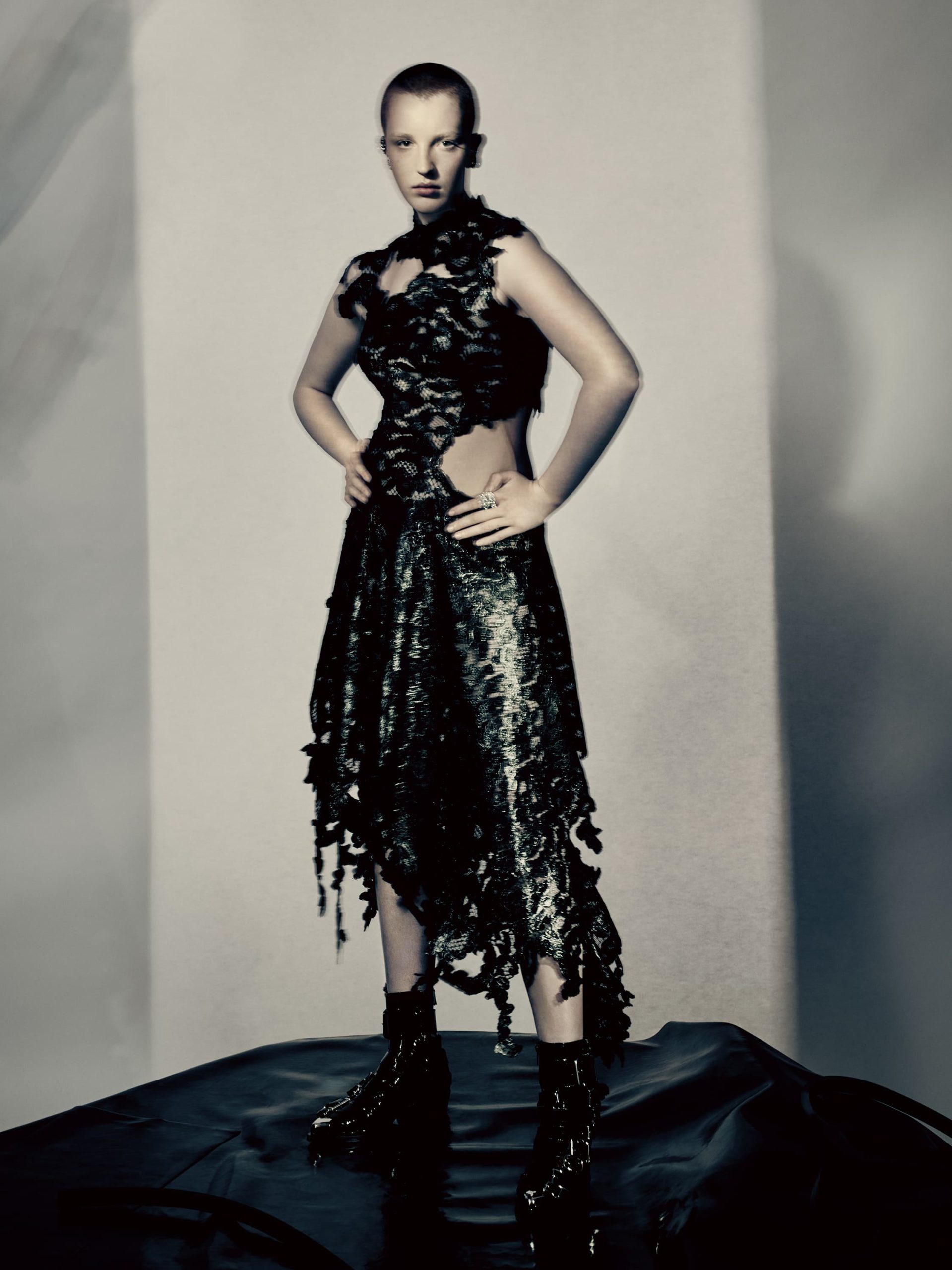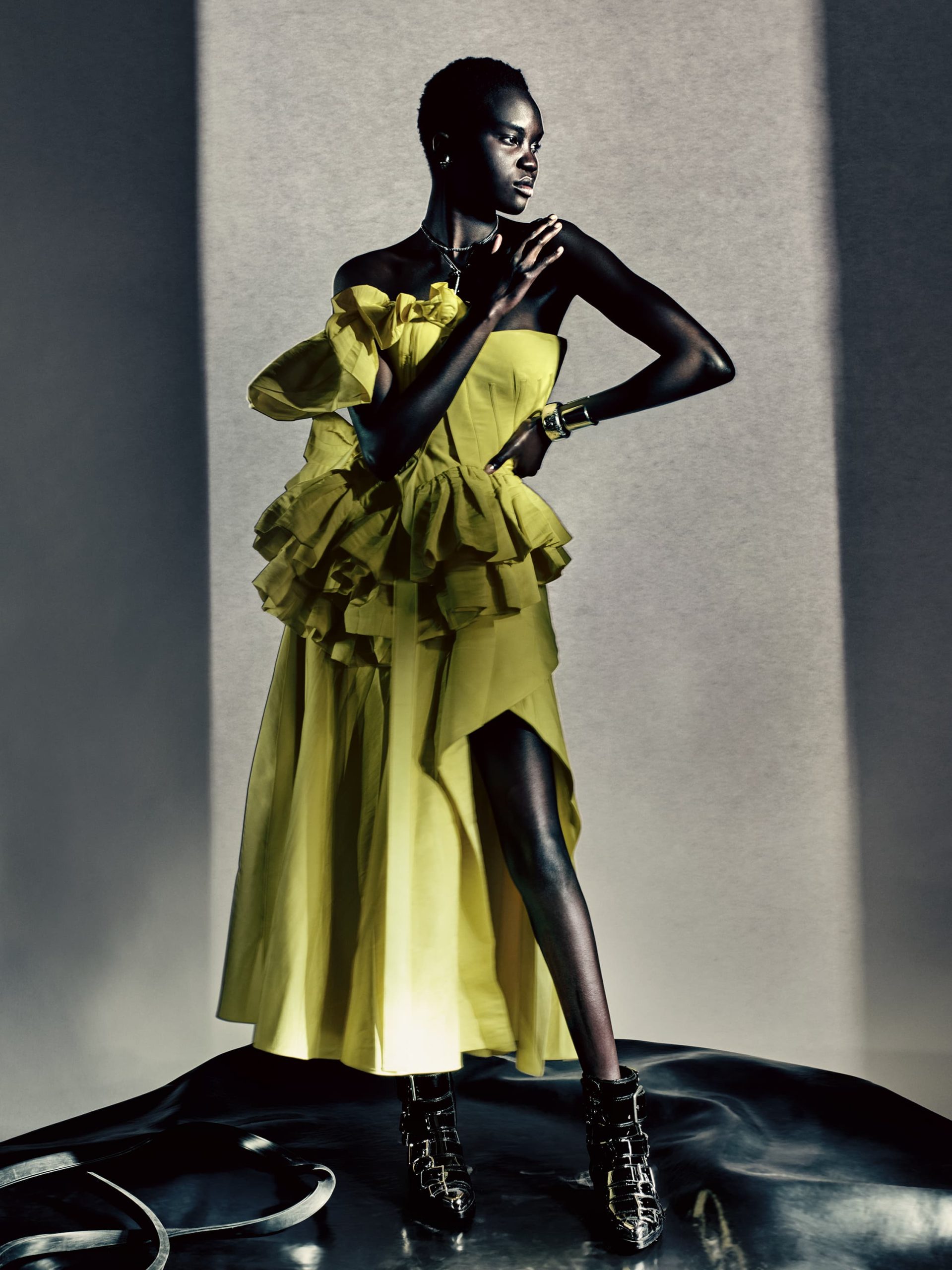 Alexander McQueen Creative Director | Sarah Burton
Photographer | Paolo Roversi
Models | Awar Odhiang, Lucia Fairfull, Ancherin Madit, Florence Nicholls, Wang Han, and Celina Ralph

---