Review of AMI Alexandre Mattiussi "Ami de Coeur" Spring 2021 Ad Campaign by Creative Director Jean-Paul Goude
AMI Alexandre Mattiussi inflates our hearts with a joyful new campaign that highlights the house's Ami de Coeur logo. An ode to friendship and to their home of Paris, the campaign features creative direction from iconic graphic designer and art director Jean-Paul Goude, and stars Alexandre Mattiussi himself.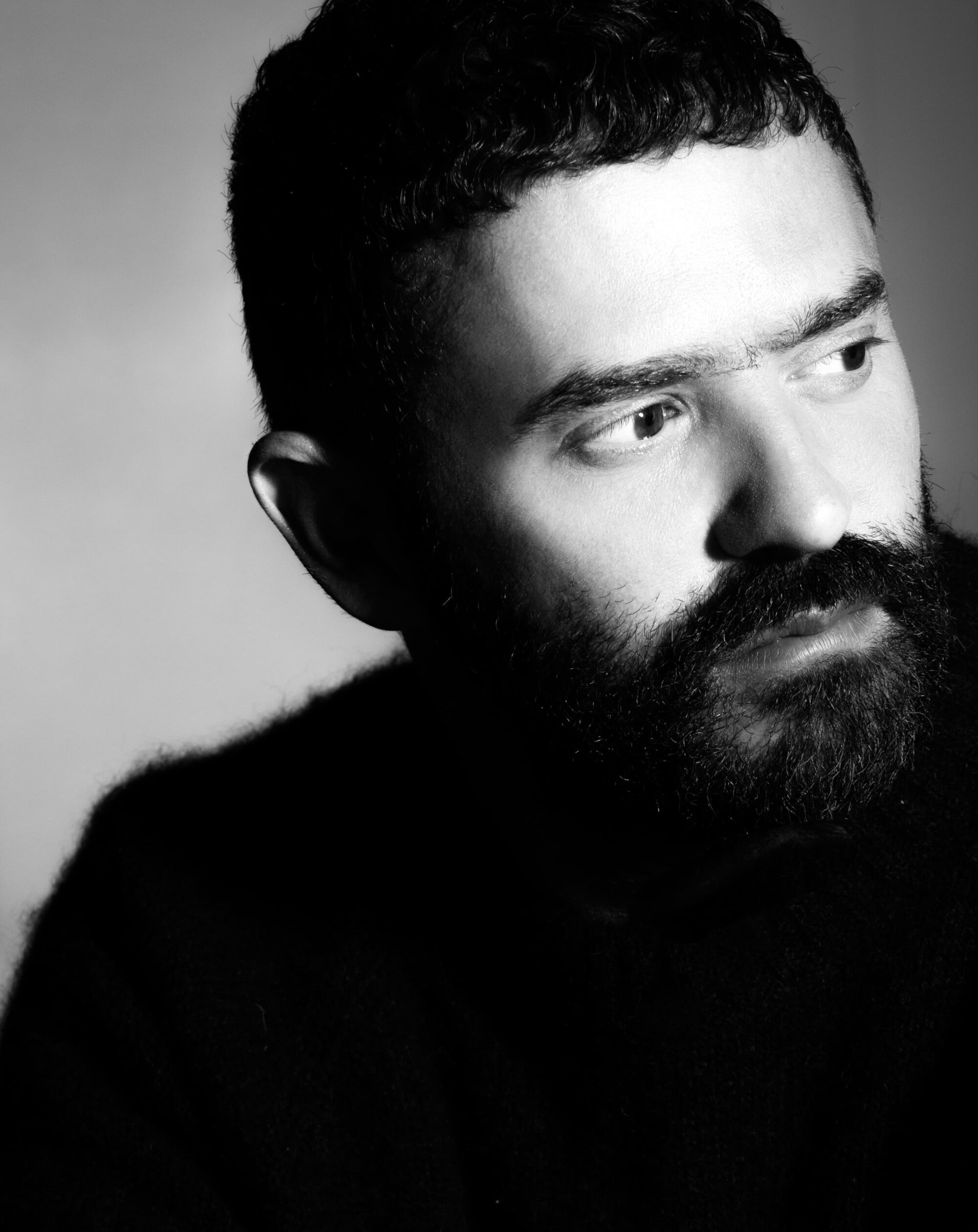 The Ami de Coeur has rarely been highlighted in our campaigns before. The staples adorned with it have worked very well since their launch thanks to "word of mouth," and I didn't feel that it was necessary to further push their presence. Yet as our Ami de Coeur became an essential part of our international success, and given the values it embodies, I strongly believe that it is time to give it an even more significant place, and the best way to start is with a beautiful campaign.

— Alexendre Mattiussi, Creative Director of AMI
The campaign film follows Mattiussi through the streets and skies of Paris. He inflates a red balloon, which grows to a giant, heart-shaped size. Hopping on, he soars above the city, taking in some of its iconic sights, and finally lands in front of the Eiffel Tower for a celebration among a crowd of friends. An instrumental cover of Edith Piaf's classic "La vie en rose" makes for the perfect soundtrack.
The campaign also treats us to an exciting behind-the-scenes video, which gives a glimpse of the creativity, fun, and teamwork that went into making the film. In its voiceover, Mattiussi reflects on the collaborative process with Goude, to whom he looks up as a mentor and inspiration – and now, as a friend – as well as the conceptual process behind the shoot.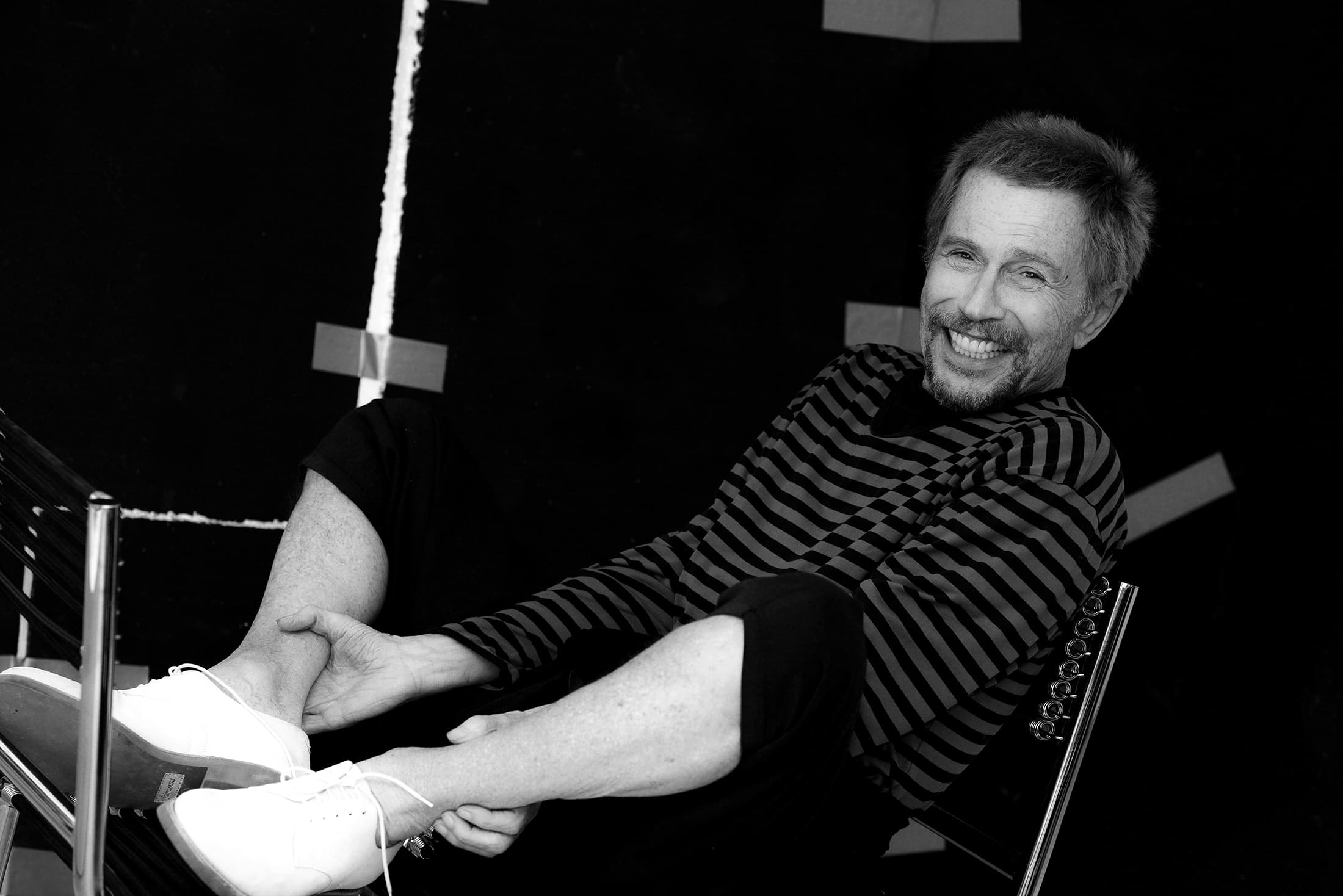 There is a fun and joyous atmosphere around the Ami de Coeur that attracted me from the start. And it has this intrinsically, timeless Parisian spirit, one that is both celebratory and welcoming.

— Jean-Paul Goude
In addition to the logo itself and the values it represents, the campaign references Albert Lamorisse's iconic short film Le ballon rouge in both its imagery and its spirit. The connection between the titular balloon and the campaign's own heart-shaped balloon is undeniable, but the themes of friendship and hope, seen through a distinctly Parisian lens, are present here as well. In Le ballon rouge, the balloon guides a lonely boy on a journey towards optimism through a war-torn Paris. We wonder if Mattiussi might be that same boy, now grown up and living out his dreams, overlooking the beloved city that is home to his friends and his journey to artistic success.
The campaign feels uniquely contemporary in its dazzling and playful use of digital film editing, while also tapping into timeless themes of adventure, joy, and friendship. It's a brilliant and uplifting way to celebrate the brand's values, as well as its history and future – all of which are smartly contained in the Ami de coeur logo.
AMI Creative Director | Alexandre Mattiussi
Creative Director | Jean-Paul Goude
Film | Jean-Paul Goude
Photography | Jean-Paul Goude
Music | Cover of Edith Piaf's 'La Vie En Rose' by Mario Batkovic

---