---
Review of AMI Paris Fall 2023 Fashion Show
A Fresh Expression of a Familiar Kind of Elegance
By Mark Wittmer
Polished, classic, and chic, Ami's Fall 2023 show from founder and creative director Alexandre Mattiussi that capped off the third night of Paris Men's Fashion Week was one of gentlest expressions yet of the brand's effortlessly composed French style stalwartness.
Playing with a sense of airy closeness, the first looks down the runway see long and languid tailoring silhouettes envelop bodies hugged by knit tanks and short shorts. That image of crisp lapels, fluid cuts, and minimal layering continues to characterize the rest of the collection as it develops across a gentle color palette of daffodil, eggshell, powder blue, soft pink, and navy.
While obeying the strict precepts of a Parisian dress code, Mattiussi flirts just a little with the idea of exposed skin, which we can see through mesh tops or peeking through three-piece suits that have nothing else but the three pieces. Legs are either cocooned in the flowing fabric of wide pants or left bare by short shorts and mini dresses. Tops are either turtle necks or tanks.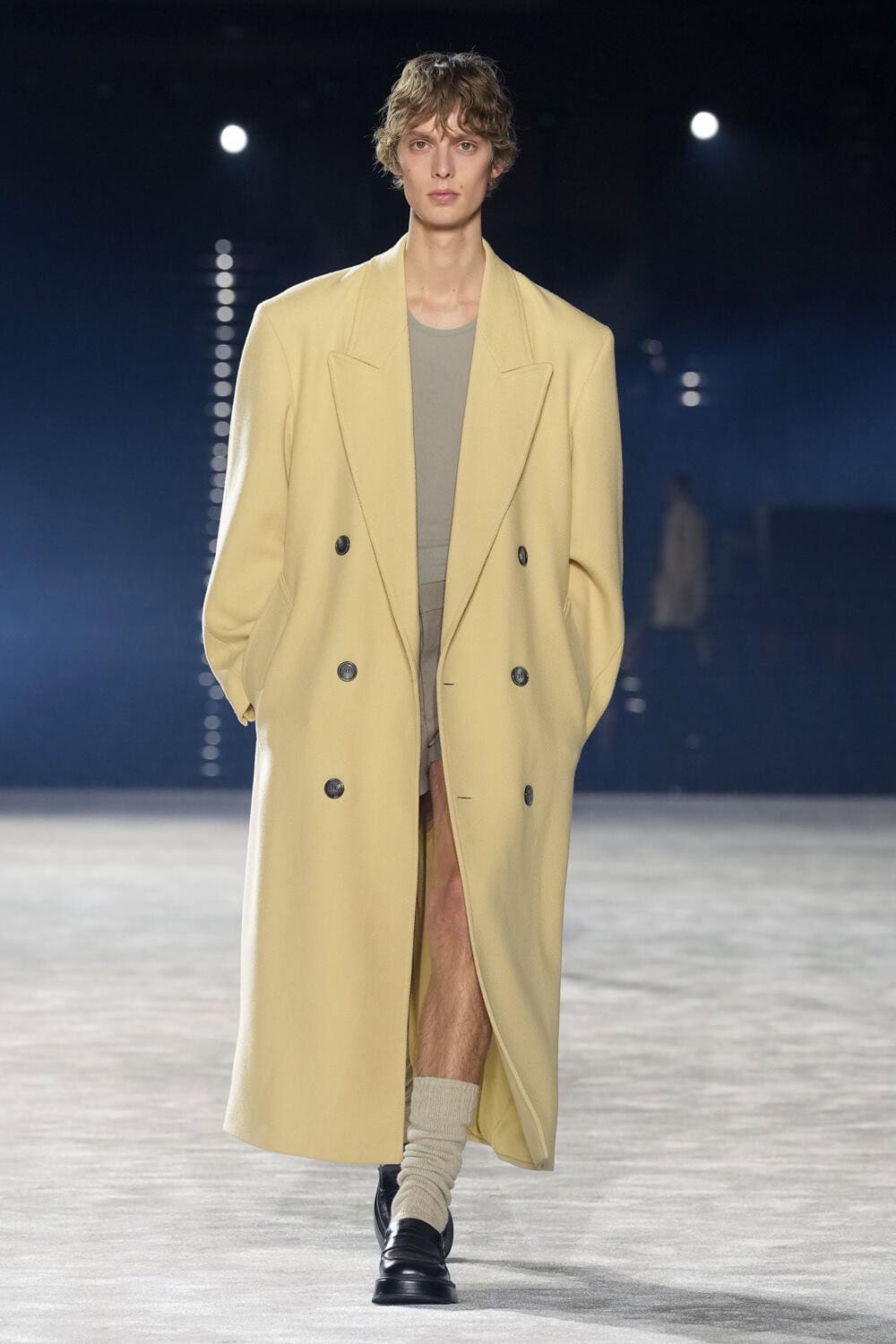 Workwear has also been on designers' minds recently, and Mattiussi managed to thread his leisurely tailoring with some simplified workwear details, like long cinch belts, double flap-pocket shirts, and construction boots which helped to balance out the daintiness of pointed ballet flats and penny loafers. Embroidered crystals lend splashes of opulent glam.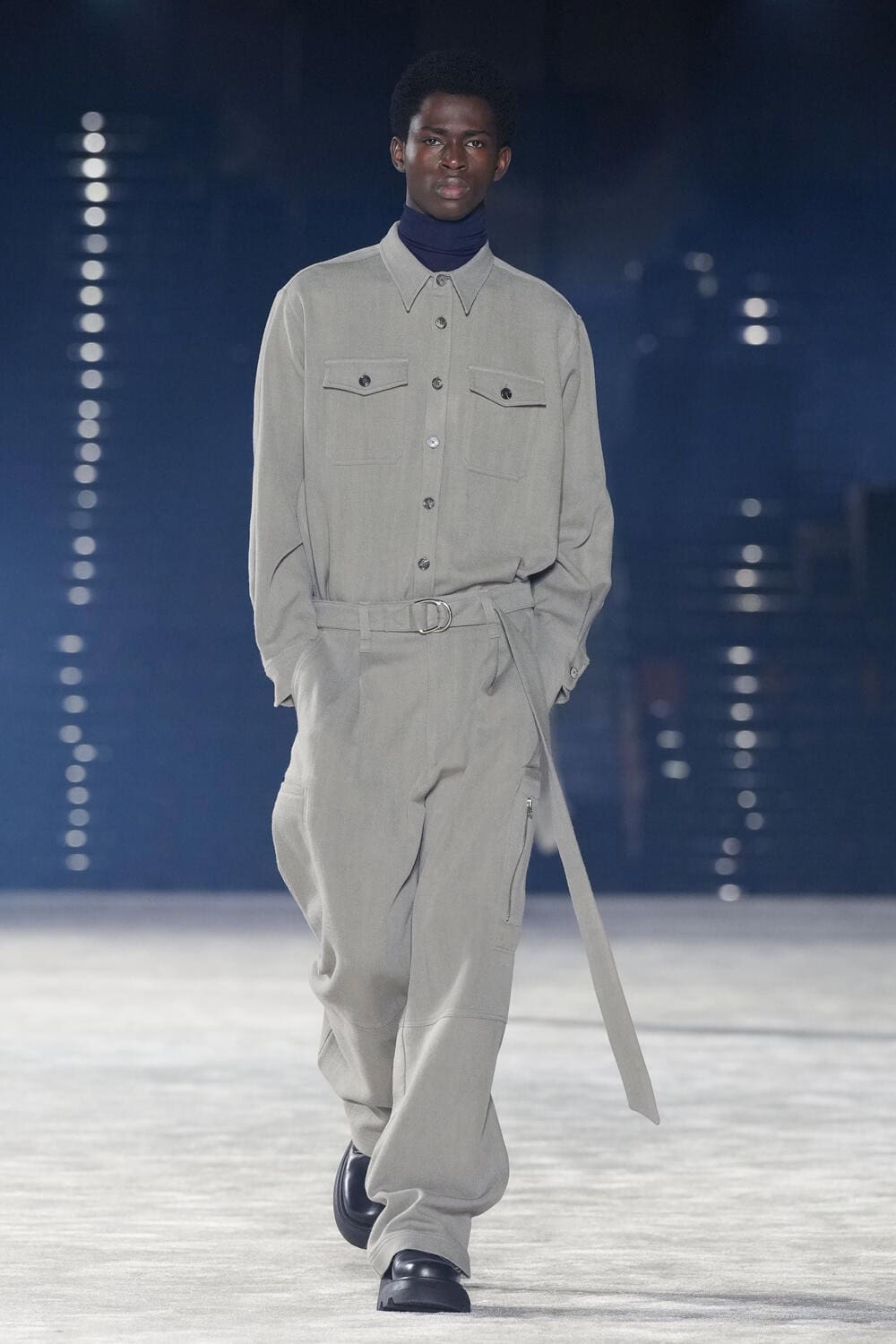 The casting comprised an impressive range of top models both recent and mature, with the show closed by the legendary actor Charlotte Rampling. The show was then finished off with a performance by the incredible singer Moses Sumney, who was amazing, though the introspective voice and cello duet only augmented the show's somewhat sleepy nature.
While it didn't offer up any surprises, the show was an elegant and airy furthering of Ami's inviting perspective on classically chic French dressing.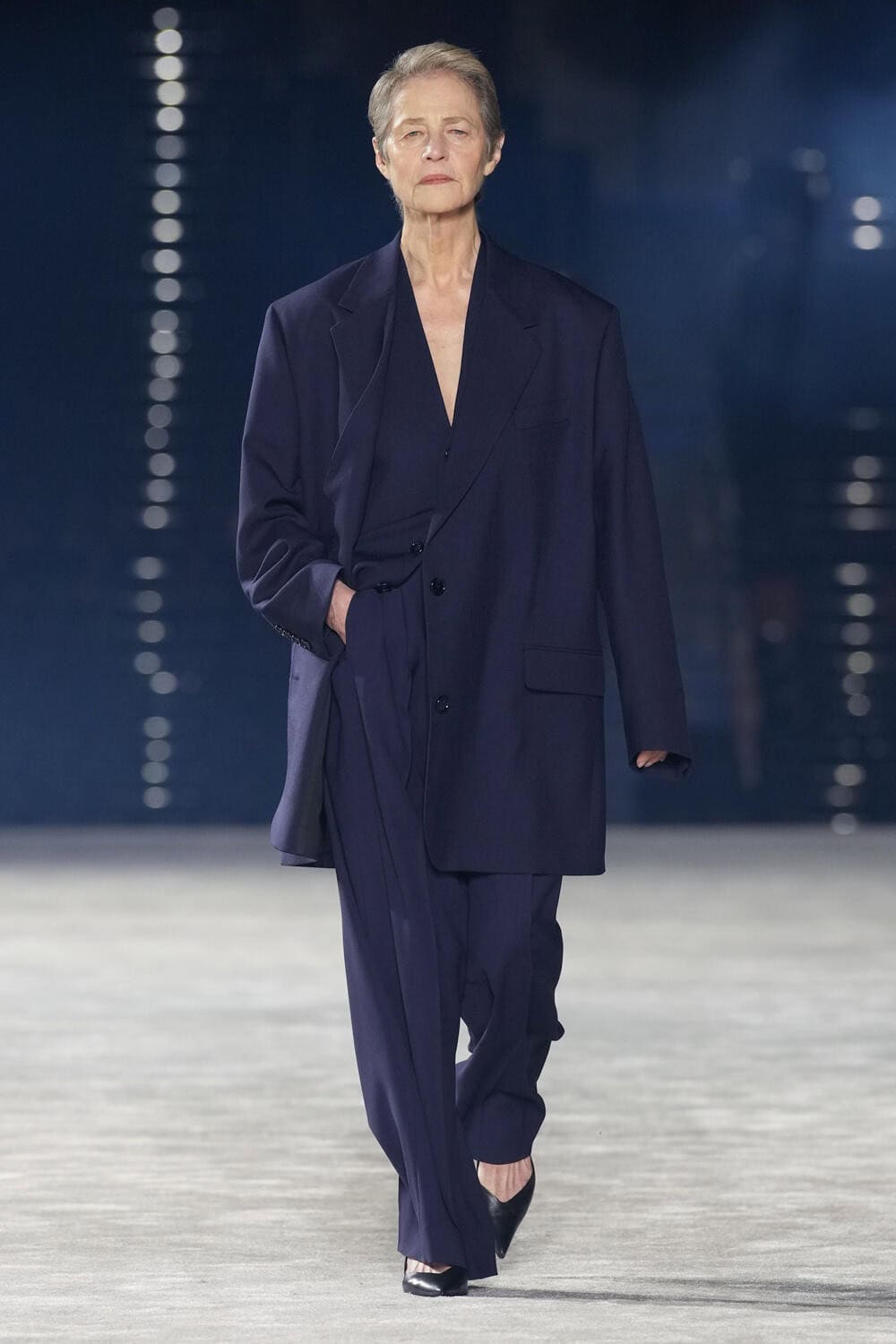 ---