Amiri announces its new Tokyo store, situated in the city's iconic fashion district, Minami-Aoyama. 
Led by CEO and Creative Director Mike Amiri in collaboration with Parisian design studio NOCOD, this new location furthers the brand's presence in Asia alongside the previously announced Shanghai flagship – the brand's first international opening as part of an ambitious global retail roll out. Renzo Rosso's OTB Group and Staff international assisting as licensees, will help with distribution in the new market.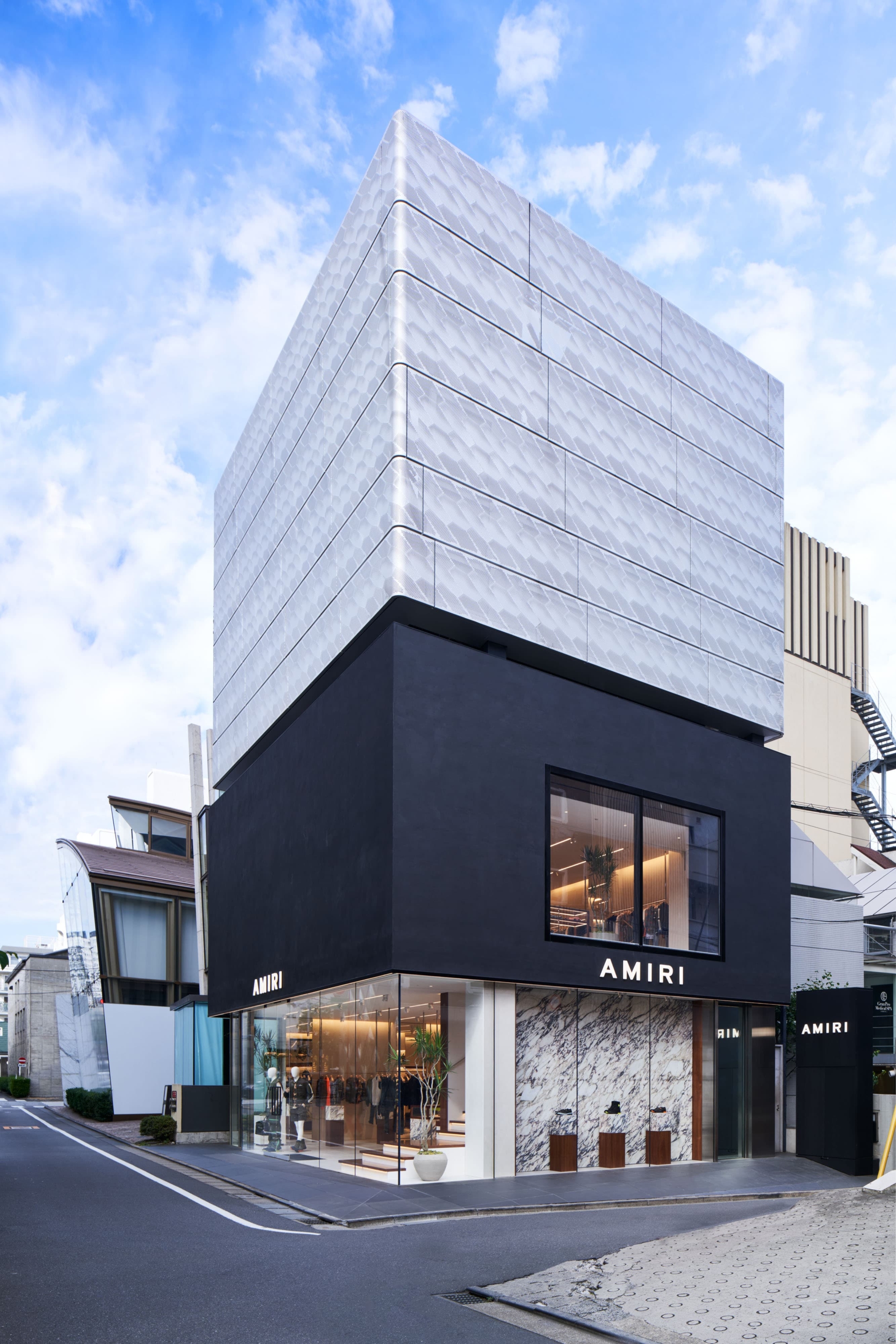 Capturing a relaxed, West Coast spirit, the store expands the Amiri world to a passionate customer community: Japan has been a pivotal market since the brand's inception, both supporting the brand's artistry and influencing it. Tokyo itself is a city that perfectly aligns with Amiri's ethos and spirit: home to the world's most iconic brands alongside a fervent DIY community of artists and collectives bypassing the traditional routes and carving their own niche.
A place of warmth, intimacy and modernism, Amiri Tokyo takes its cues from the brand's established retail blueprint and expands, using the city's personality as a springboard for design. Retaining the integrity of the building's distinctive structure, Amiri plays with notions of texture and form. The bottom floor is entirely glass fronted, blurring the distinction between inside and out, while above, the store's unique 'floating' base envelops the second floor in site-specific black plaster.
Across two floors and 155.6m2, inside paints a vision of Amiri's signature Californian artistry. Akin to other Amiri locations, ideas of minimalism, openness and craft are central to the interior design, translating Mike Amiri's design codes to a gallery-esque environment built around space and light.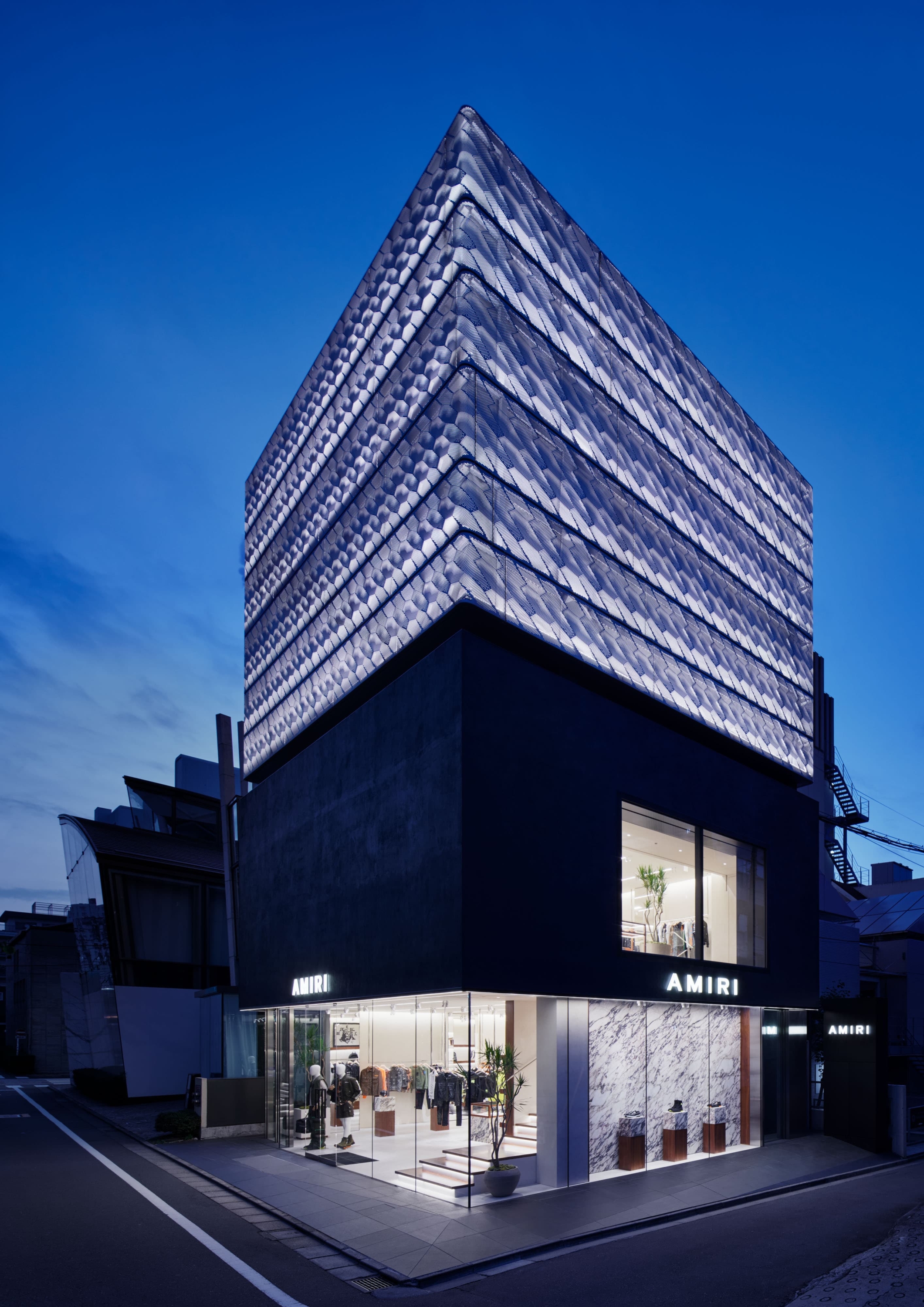 White concrete walls are punctuated by suspended rails in brushed chrome as marble accents represent nature's opulence. Oak podiums and artisanal checkerboard rugs provide additional warmth to curated seating areas, defined by sourced furniture: low daybeds and sculptural tables – offering spaces for customers to relax and spend time.
Central to the interior is a custom, commissioned artwork by friend of the brand, US artist Wes Lang, whose work decorates many of Amiri's flagship locations and who worked alongside Mike Amiri on the brand's art-driven Autumn-Winter 2022 collection.
Stocking the full range of Men's and Women's ready-to-wear collections, accessories, footwear and leather goods, the store also offers an exclusive Tokyo capsule collection, reimagining Amiri's signature bones stack motif in the red and white of Japan's national flag across hoodies, tees, sweats, swim trunks and a trucker hat.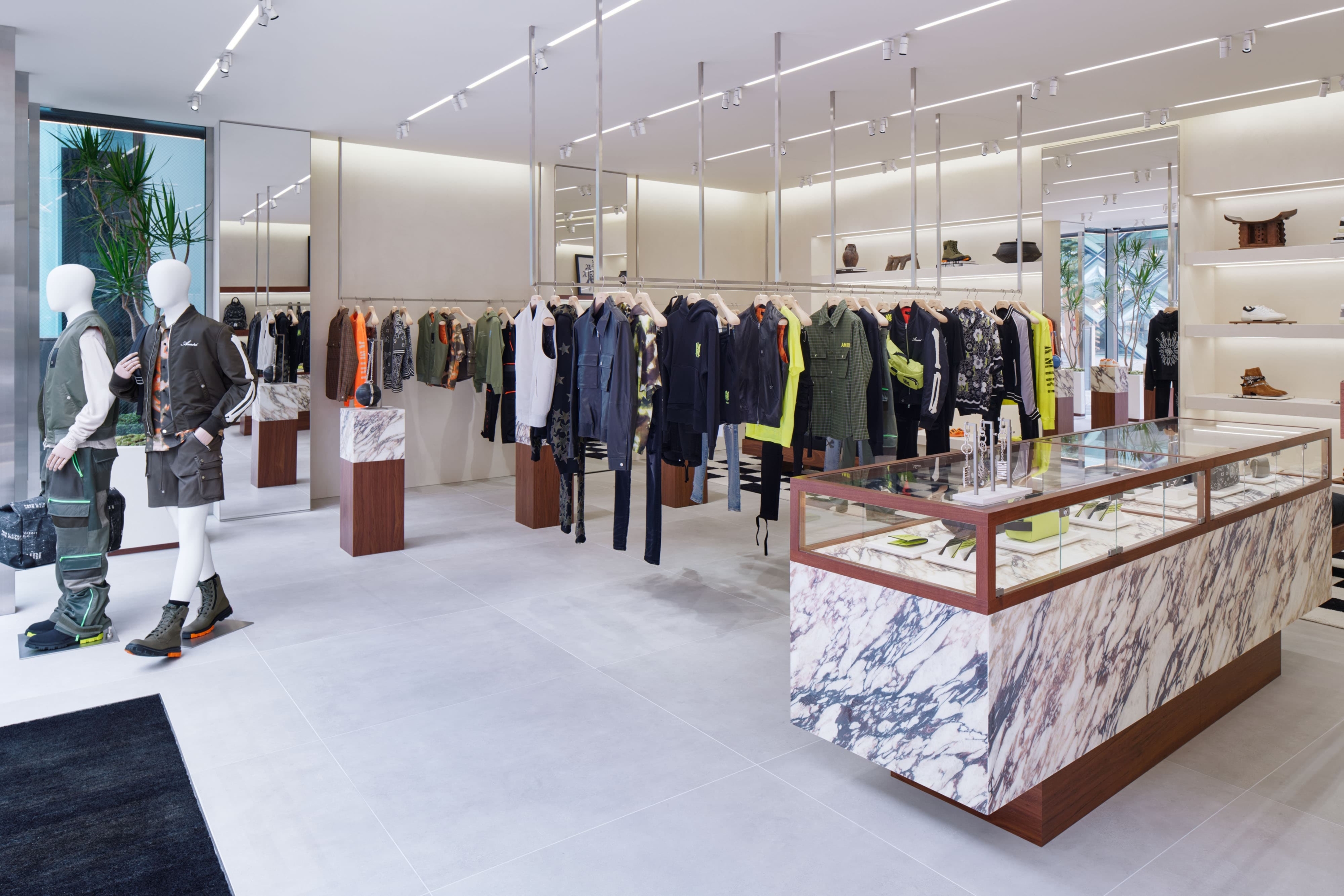 Location
5-3-27 Minami Aoyama Minato, Tokyo, Japan 107-0062
---