Review of Amiri Pre-Spring 2024 Ad Campaign by Creative Director Mike Amiri with Photographer Hart Lëshkina
A vision of Americana guides Amiri's Pre-Spring 2024 campaign. Set inside the iconic modernist Stahl House: Case Study Housenº22, above the LA skyline a cast of dreamers, musicians and muses play out their stories through improvised jam sessions and late-night listening parties. Conceived by Mike Amiri and photographed by Hart Lëshkina, the mise en scène celebrates tropes of US youth culture across eras and epochs.
Playing amongst the stars of LA by night, a soulful palette of rich champagne, black, deep yellow and forest green tones reverberate with a free-spirited energy, creating rhythm across tactile, sophisticated textures. Mid-century Champagne glasses and cigarette smoke illustrations take us to the city's underground jazz bars as relaxed silhouettes play out a contemporary tempo. Faux fur outerwear sits across shoulders, layered shirting emphasizes a spirit of creative impulse and the traditional baseball shirt is reimagined in bandana jacquard denim. House emblems – bandana, tie-dye, paisley, star and houndstooth– combine with artisan flourishes of joyful customization; knitted Polka Dots are 3D expressions and trompe l'oeil bleached-out stripes resemble sun-aged distress.
As the morning sun rises, a sense of lightness and ease are reflected by deconstructed workwear fits and voluminous denim silhouettes; embracing a vintage sensibility, treated and distressed, customized and embellished with individual flourishes. This season's MA Runner is a new icon; an exaggerated take on 90s running shoes, constructed with leather and mesh uppers set on chunky rubber soles – combining technical details with an everyday sophistication.
Amiri's understanding of contemporary craftsmanship shines across womenswear. Setting a contemporary refinement, classic materials are re-examined and re-crafted as versatile everyday statements. The MA Bustier is a cutting-edge rework of a familiar silhouette, paired with wide-leg cargo pants, and the soft curves of a structured black leather panel dress illustrate notions of elegance and empowerment. Amiri's Micro MA and Triangle bags are statement accessories, defined by signature paisley decoration and a logoed bandana handle.
Celebrating Amiri's contemporary approach to the art of tailoring, the Pre-Spring '24 campaign introduces a new tailoring capsule. Captured poolside, traditional notions of formality are relaxed and reworked, presenting a series of new classics. Notably, double-breasted tailored silhouettes are streamlined through a West Coast-inspired spirit, bringing with them a refined sense of performance inherent throughout this season's collection.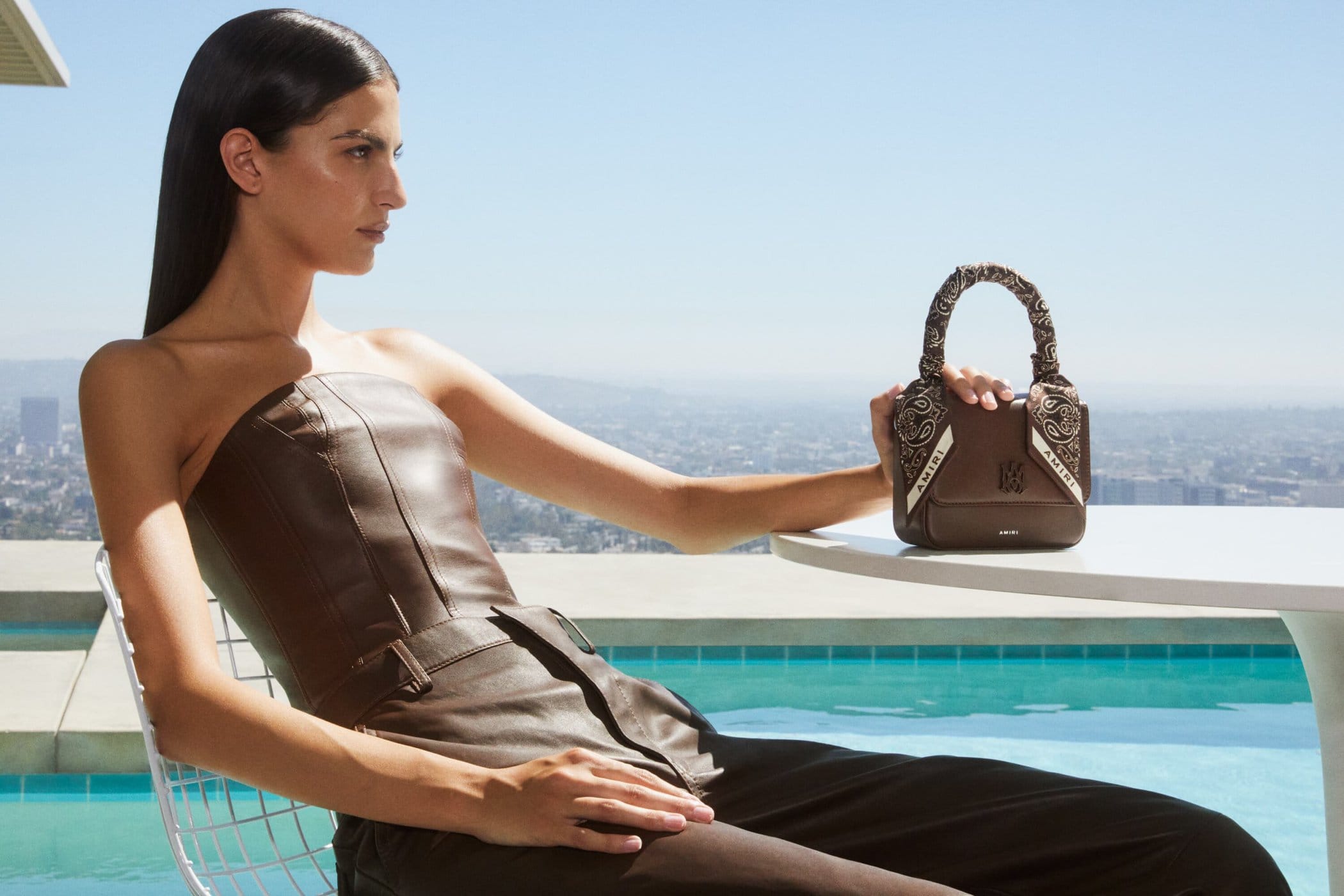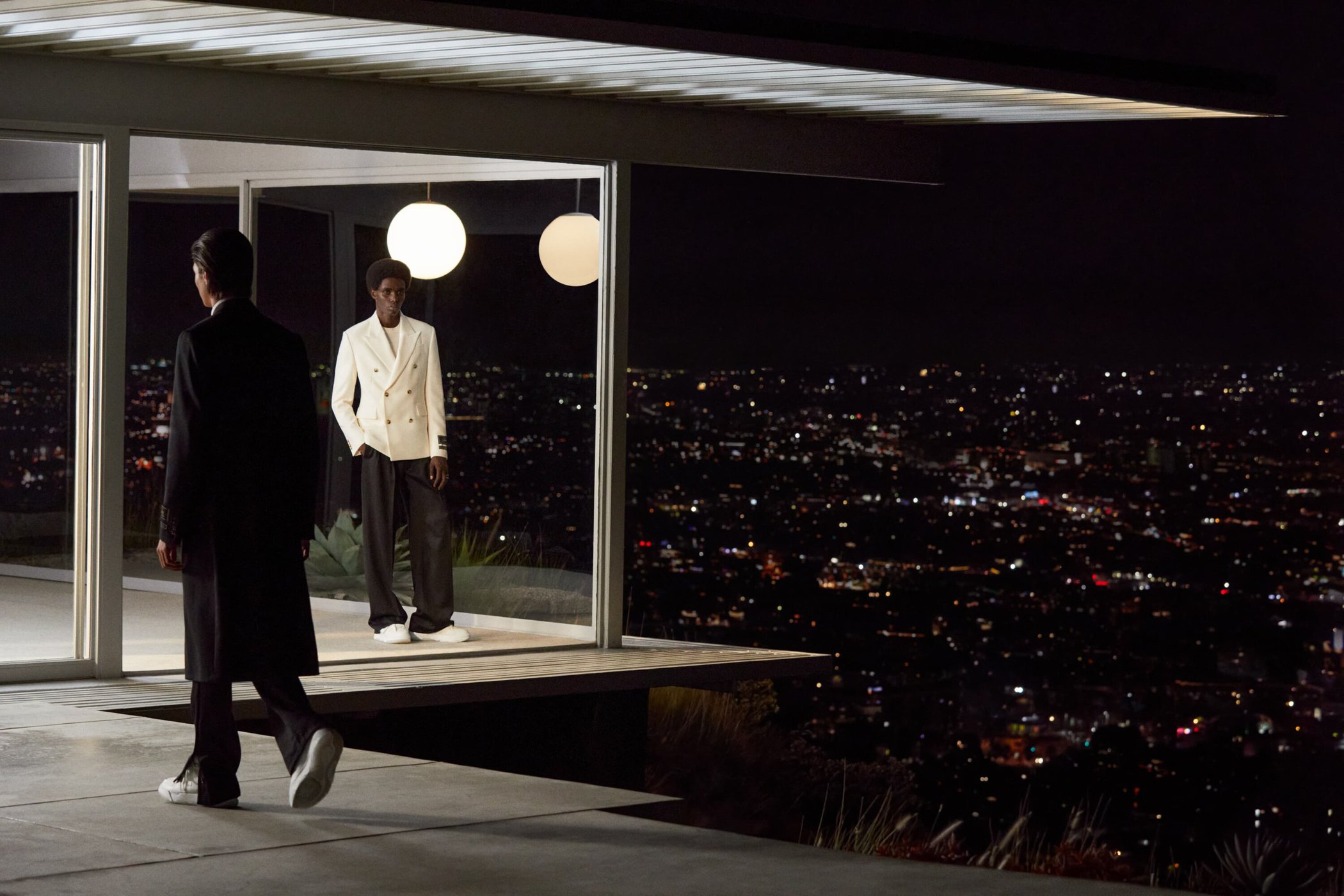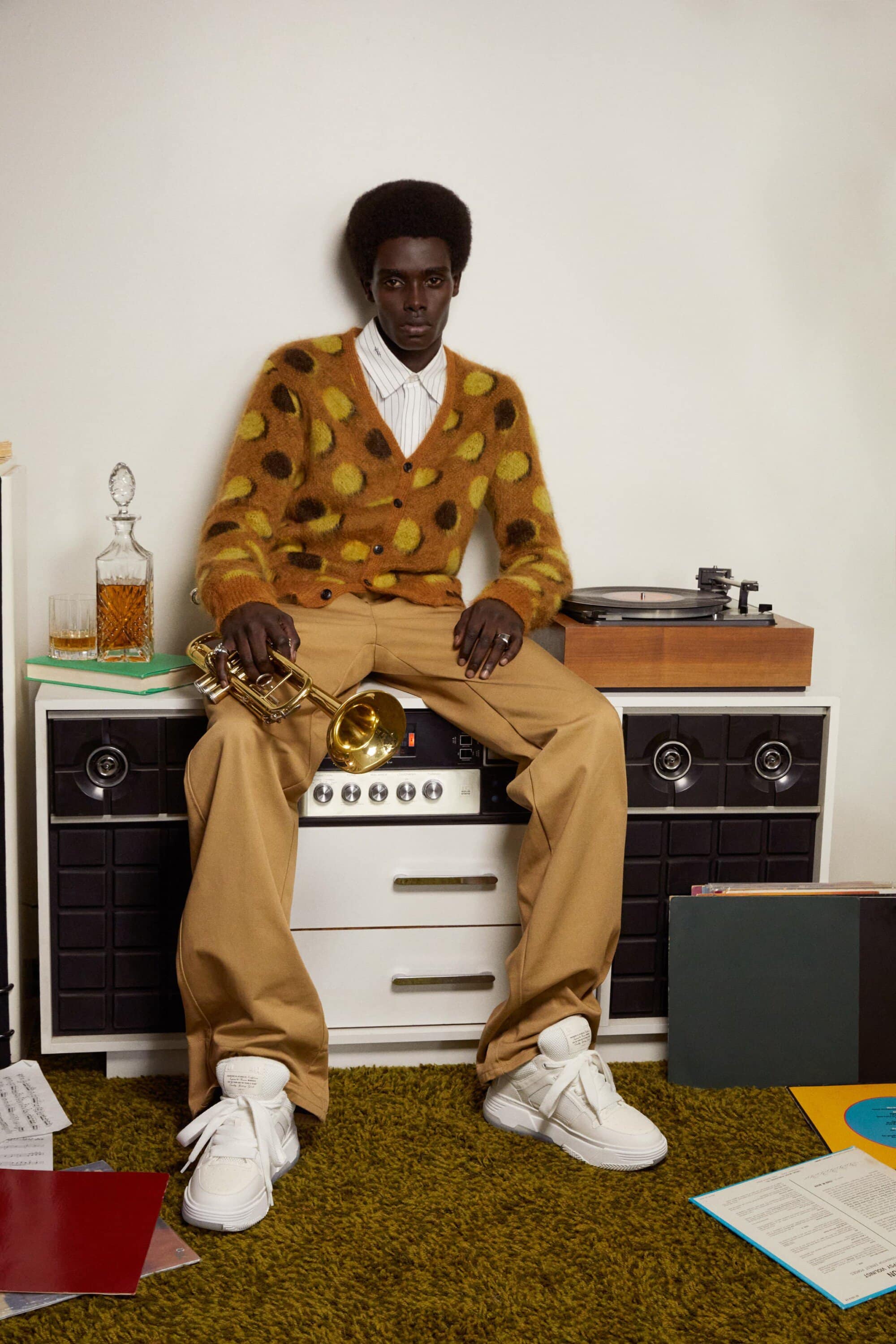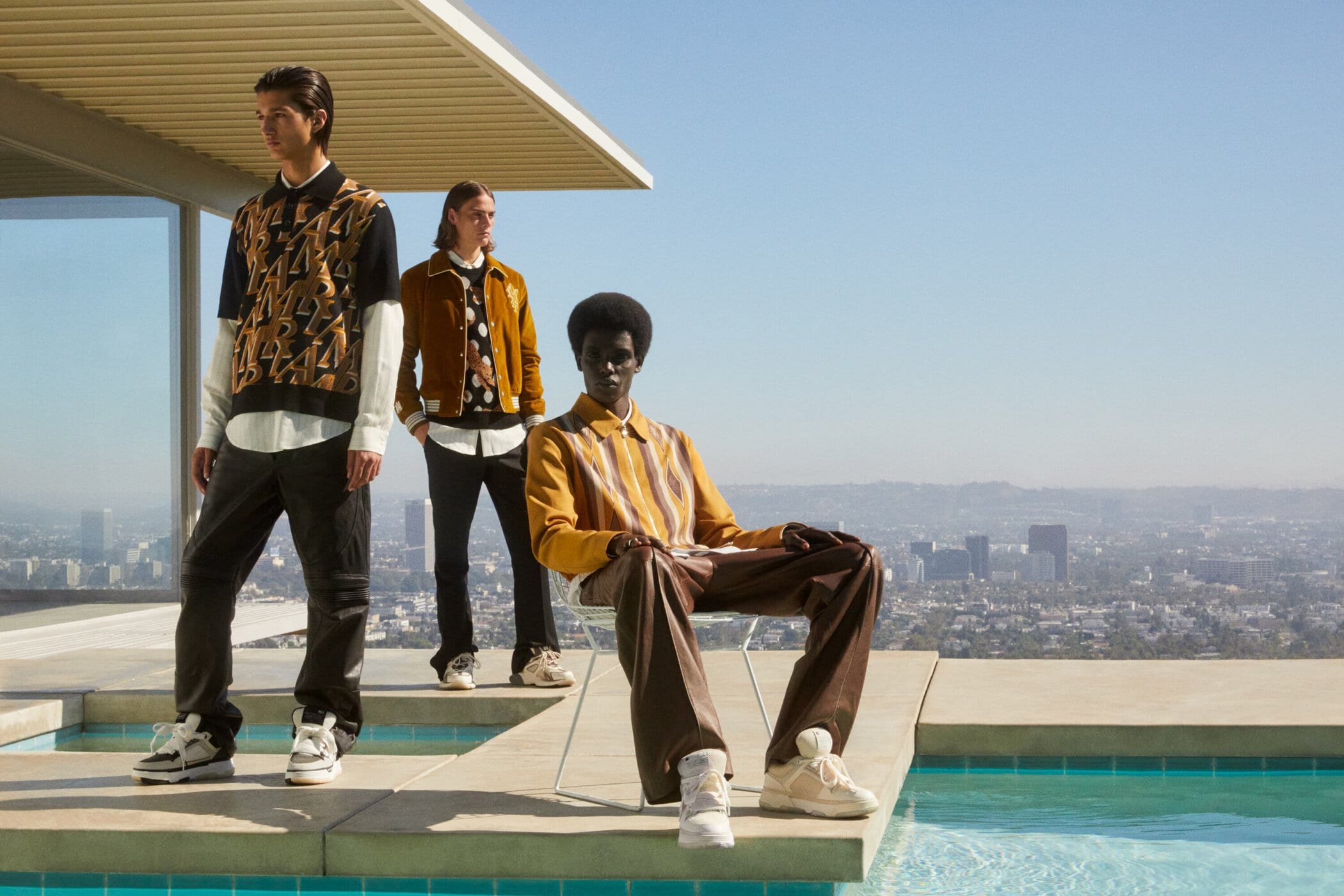 Amiri Creative Director | Mike Amiri
Photographer | Hart Lëshkina

---