Review of Amiri Spring 2023 Ad Campaign by Creative Director Mike Amiri with Photographer Jonas Lindstroem
Feet on the ground, head in the clouds: Amiri walks on air in its new campaign for Spring 2023, captured by photographer Jonas Lindstroem.
The campaign takes as its setting the custom runway built within Paris' Jardin des Plantes for the collection's show, a smart way to further leverage existing assets and create a cohesive visual structure across different communication formats. With sky-blue text that endlessly repeats the brand's logo against a cloudy white, the runway echoes the expansive sky above, subtly distorting the sense of space and taking us into a new world. Against this backdrop, the season's looks that combine 90s Los Angeles style references with European elegance cut a cool figure, while Lindstroem's snapshots find an energetic rhythm among the bodies of the campaign's protagonists as they weave among each other across the space. A special emphasis is given to the collection's MA-1 sneaker, a new take on a classic skate silhouette.
Impressively balancing a feeling of being grounded in its elegant yet everyday mix of style references with one of dreamily floating on air, the campaign is a strong look at Amiri's latest vision of springtime dressing.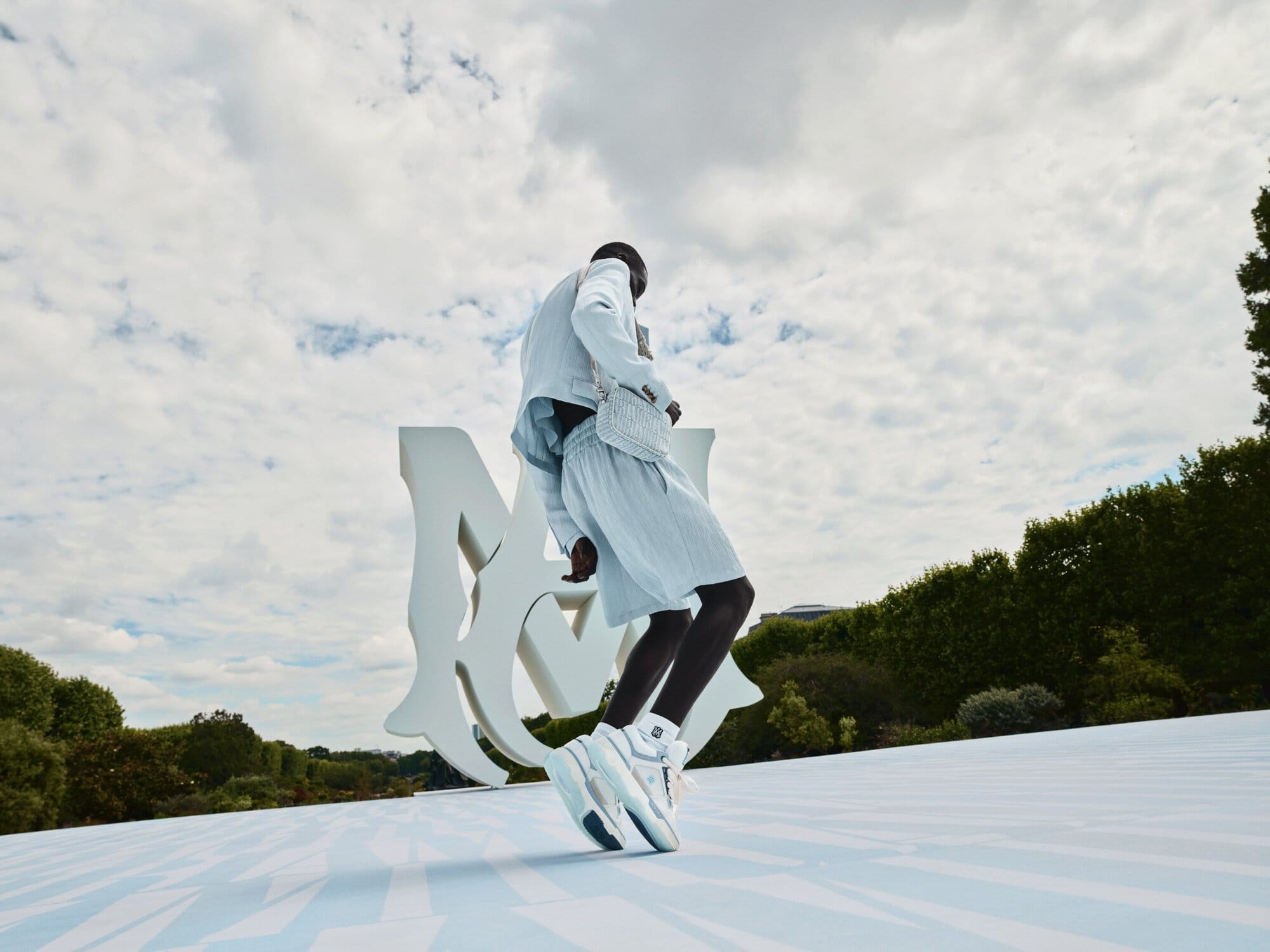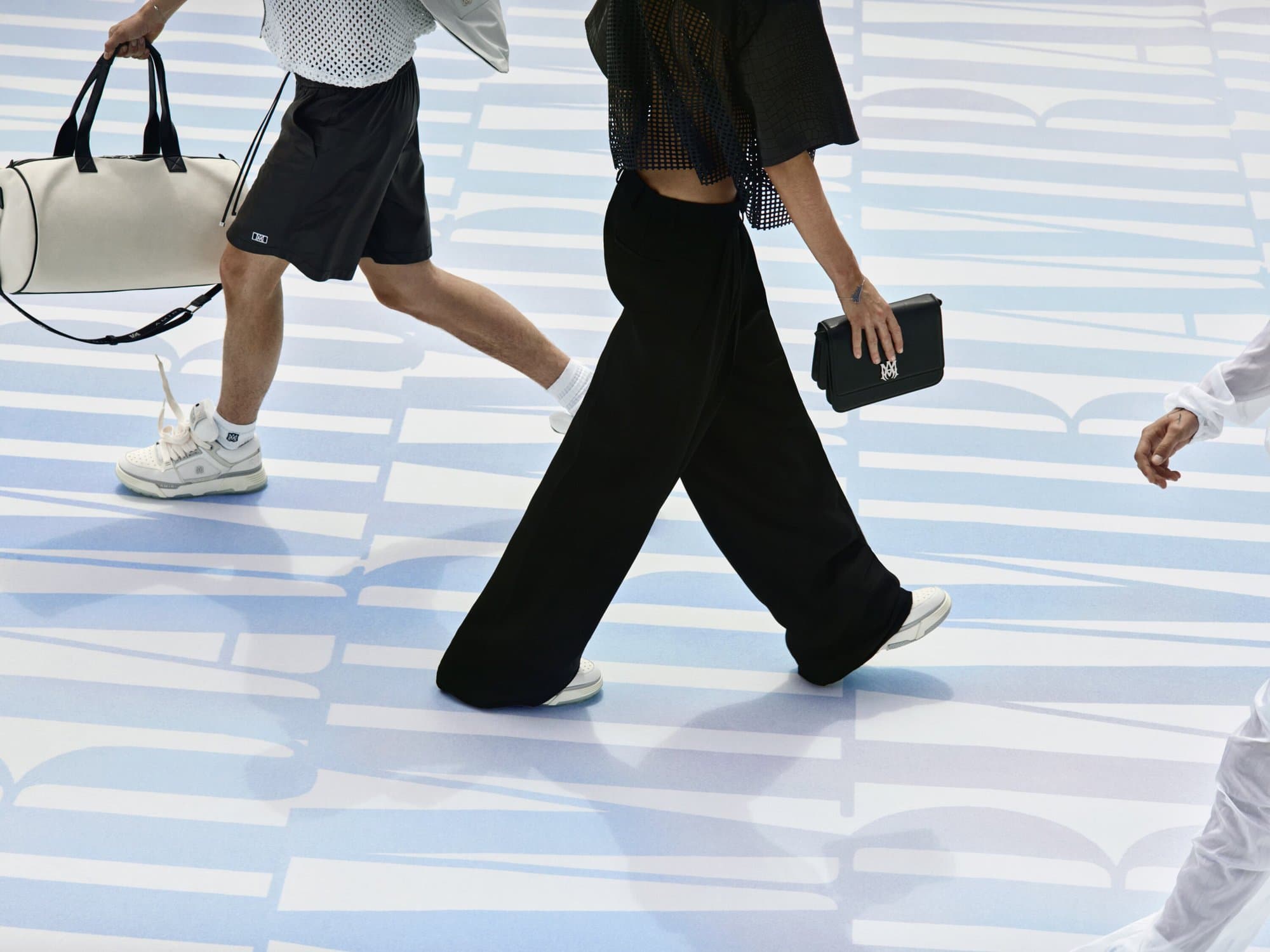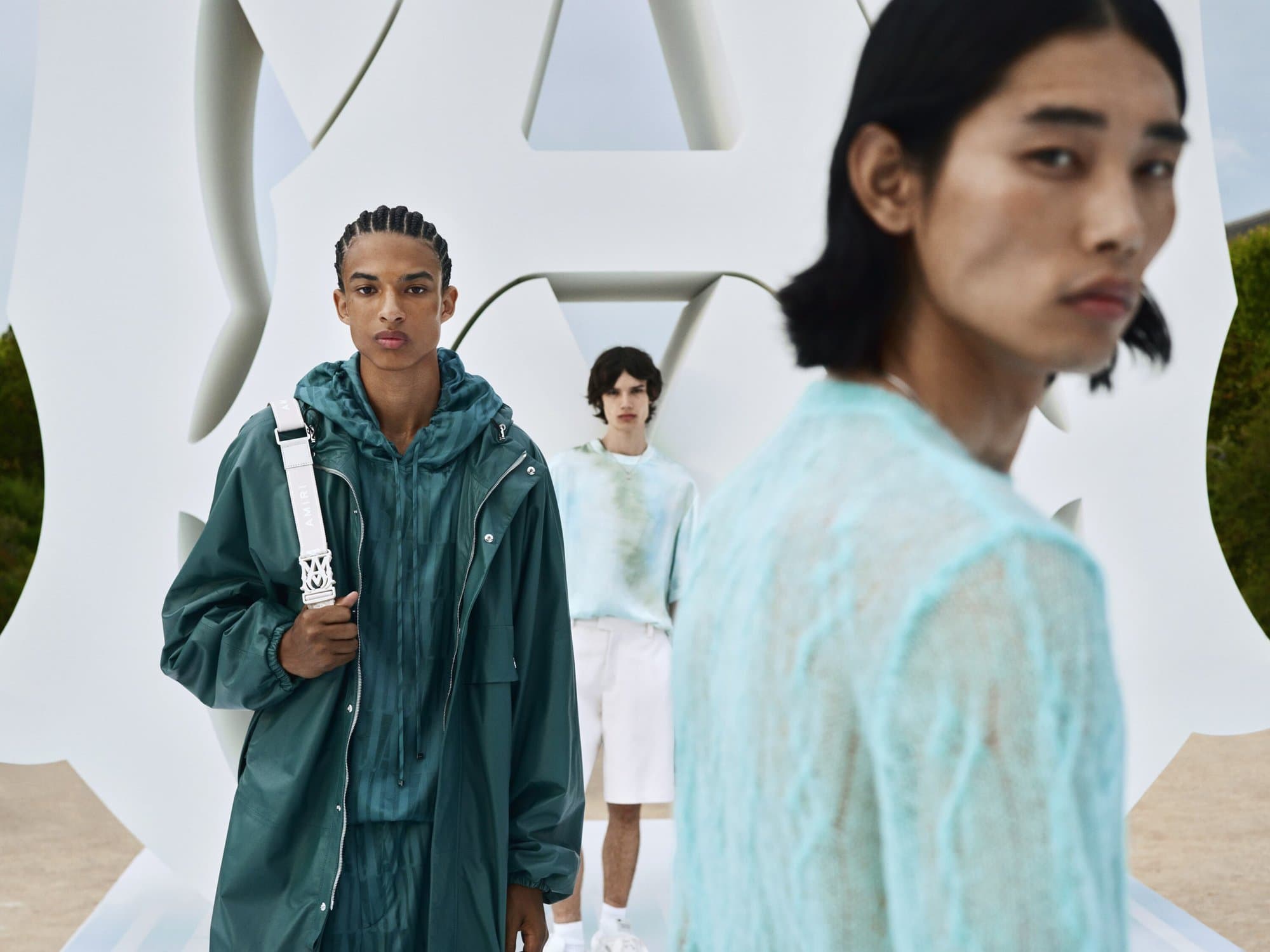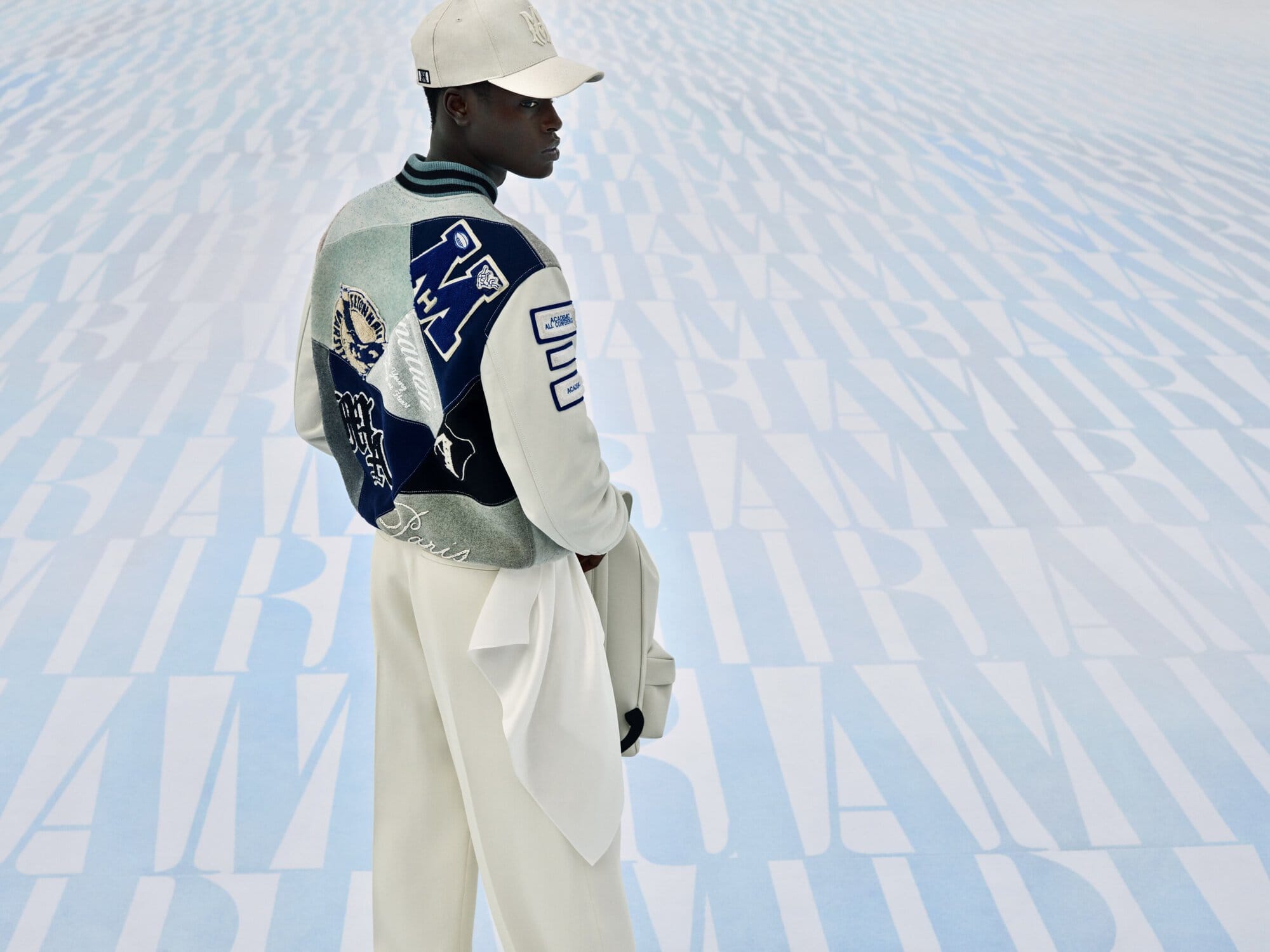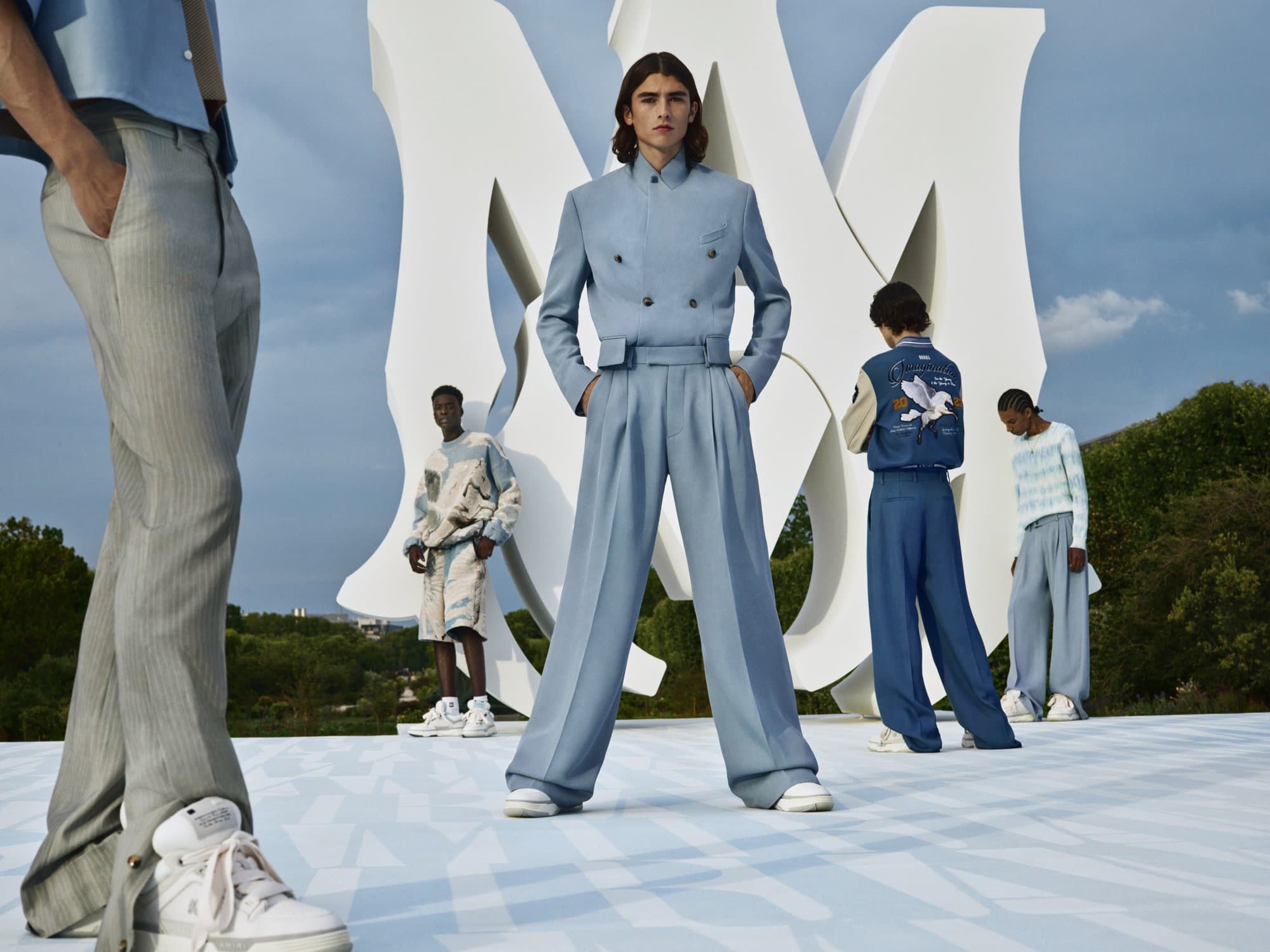 Amiri Creative Director | Mike Amiri
Art Director | Jonny Lu Studio
Photographer | Jonas Lindstroem
Stylist | Celestine Cooney
Casting Director | Noah Shelley

---