Post the summer holidays always feels like the start of a new year to me. A chance to reset, reorganise and replenish the stationery supplies for the new season ahead.

– Anya Hindmarch
Discover the newest concept store opening at The Village, AH Stationery, launching in celebration of the first Anya Hindmarch stationery collection. A paean to organisation and inspired by traditional stationery stores, the space is gloriously nostalgic, evoking Anya's schoolgirl joy at assembling her satchel and pencil case.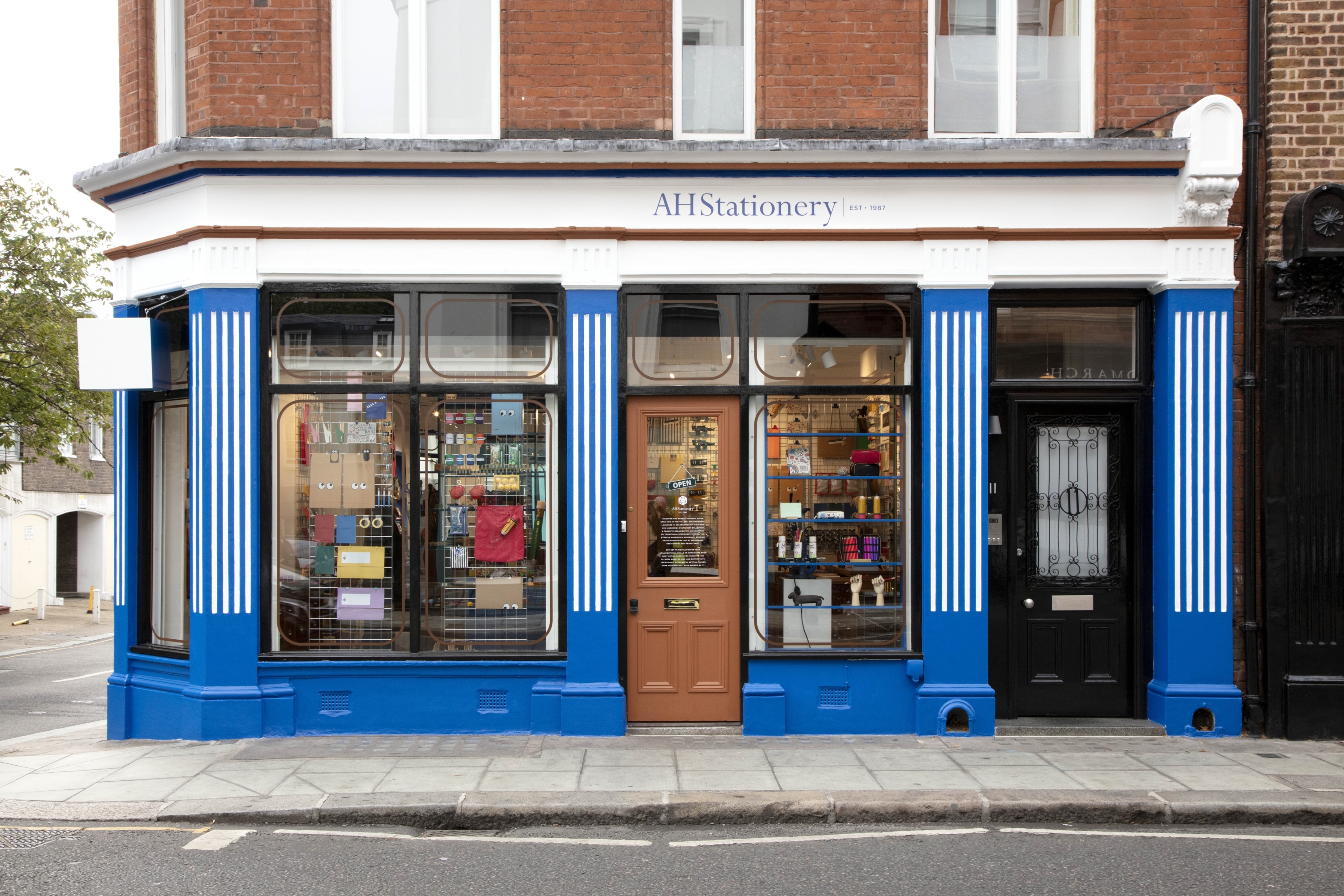 Perfectly timed for the new term, AH Stationery centers on a new collection of beautiful, colourful leather stationery accessories – think beautifully supple folios and journals, fully-stocked pencil cases, elegant-meets-playful rulers, sleek bookmarks, and more, each designed with Anya's signature craftsmanship and attention to detail. AH Stationery will also stock signature multi-pocket satchels and a range of stationery pieces, from filing solutions to chubby heart stress balls, as well as pieces from our limited-edition collaboration with Present & Correct.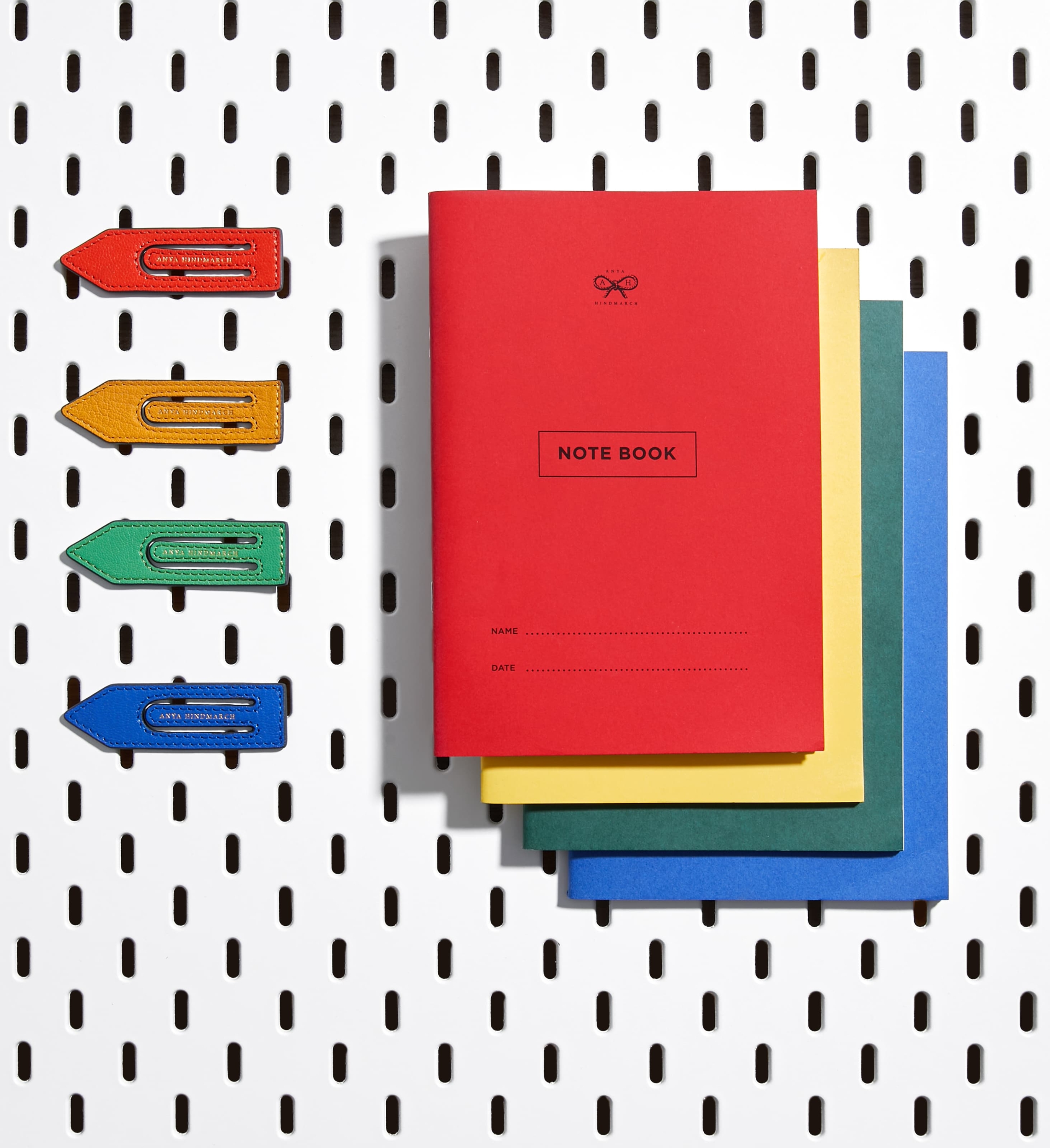 Get set to revolutionize your organizational skills as workshops from Next Action Associates teach us how to 'work smarter and live better with their highly successful Getting Things Done methodology. Anya swears by it!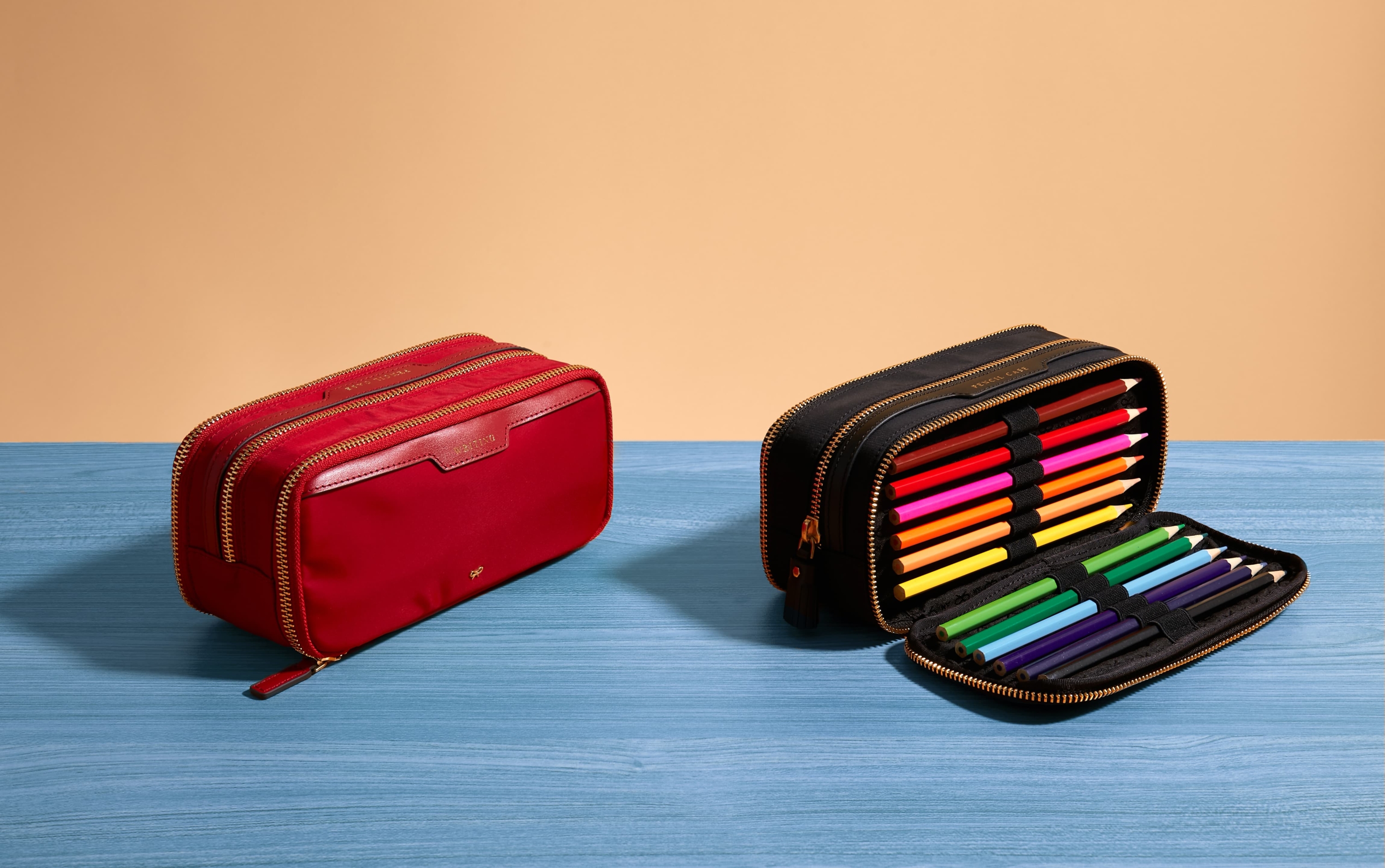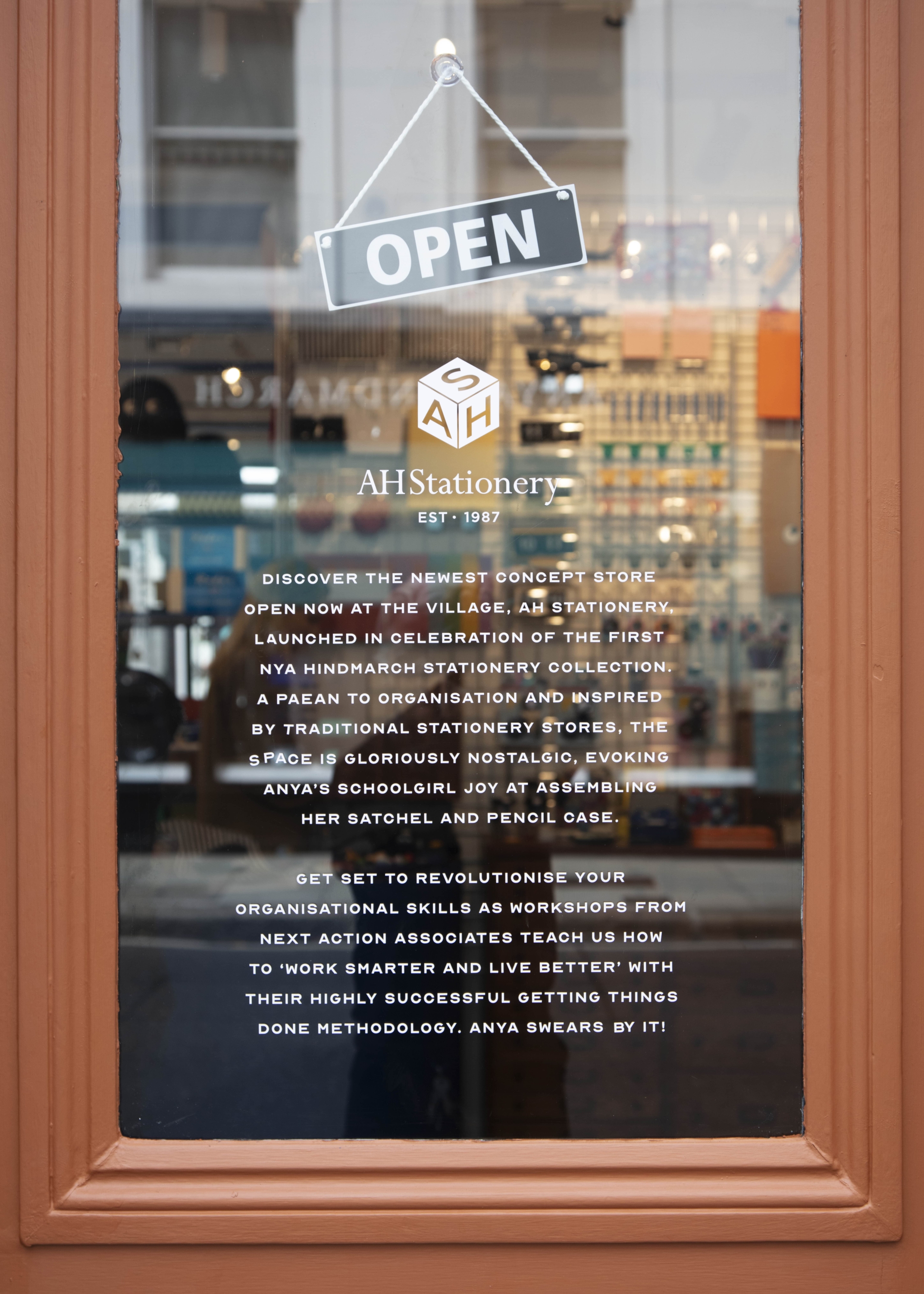 The Village between 3rd September – 16th October
AH Stationery
The Village Hall, 11 Pont Street, London SW1X 9EJ
OPENING HOURS
Monday – Saturday 10am – 6pm Sunday 12pm – 5pm
---