Exploring Fashion's Golden Era: Dior's Revolutionary Impact in Post-War Paris

Apple TV+'s upcoming 10-episode series, "The New Look," promises to bring to life the dramatic rise of Christian Dior in the world of haute couture. The series stars Ben Mendelsohn as the illustrious designer and is set against the backdrop of Nazi-occupied Paris, tracing Dior's journey to reinvigorate the city's fashion scene.
"The New Look" will delve into the intricate tapestry of Dior's early career, as well as the lives and rivalries of his contemporaries, including Chanel, Pierre Balmain, and Cristóbal Balenciaga. The series aims to offer viewers a glimpse into the inner workings of Dior's atelier, highlighting his collaborations and the iconic designs that emerged from his house.
Christian Dior's departure from the army in 1942 marked the beginning of his ascent in the fashion industry, initially working alongside Pierre Balmain for Lucien Lelong. Dior's breakthrough came in 1947 with the launch of his own label and the debut of the "New Look," a style that revolutionized women's fashion with its emphasis on the waist and full calf-length skirts. This design stood in stark contrast to the utilitarian fashion trends of World War II, marking a new era of femininity in fashion.
The series features an impressive cast, with Juliette Binoche portraying Coco Chanel, Maisie Williams as Catherine Dior, and John Malkovich taking on the role of Lucien Lelong. The show's soundtrack, produced by Jack Antonoff, will be a blend of contemporary and historical, featuring artists like Lana Del Rey, Bleachers, Florence Welch, Matty Healy (The 1975), Beabadoobee, and Nick Cave covering early to mid-20th century songs.
"The New Look" is set to premiere on February 14 on Apple TV+, with the first three episodes available immediately and subsequent episodes releasing weekly through April 3. The series is a production of Apple Studios and DB-AK Productions, with Todd A. Kessler writing, directing, and serving as executive producer alongside Lorenzo di Bonaventura and Mark Baker.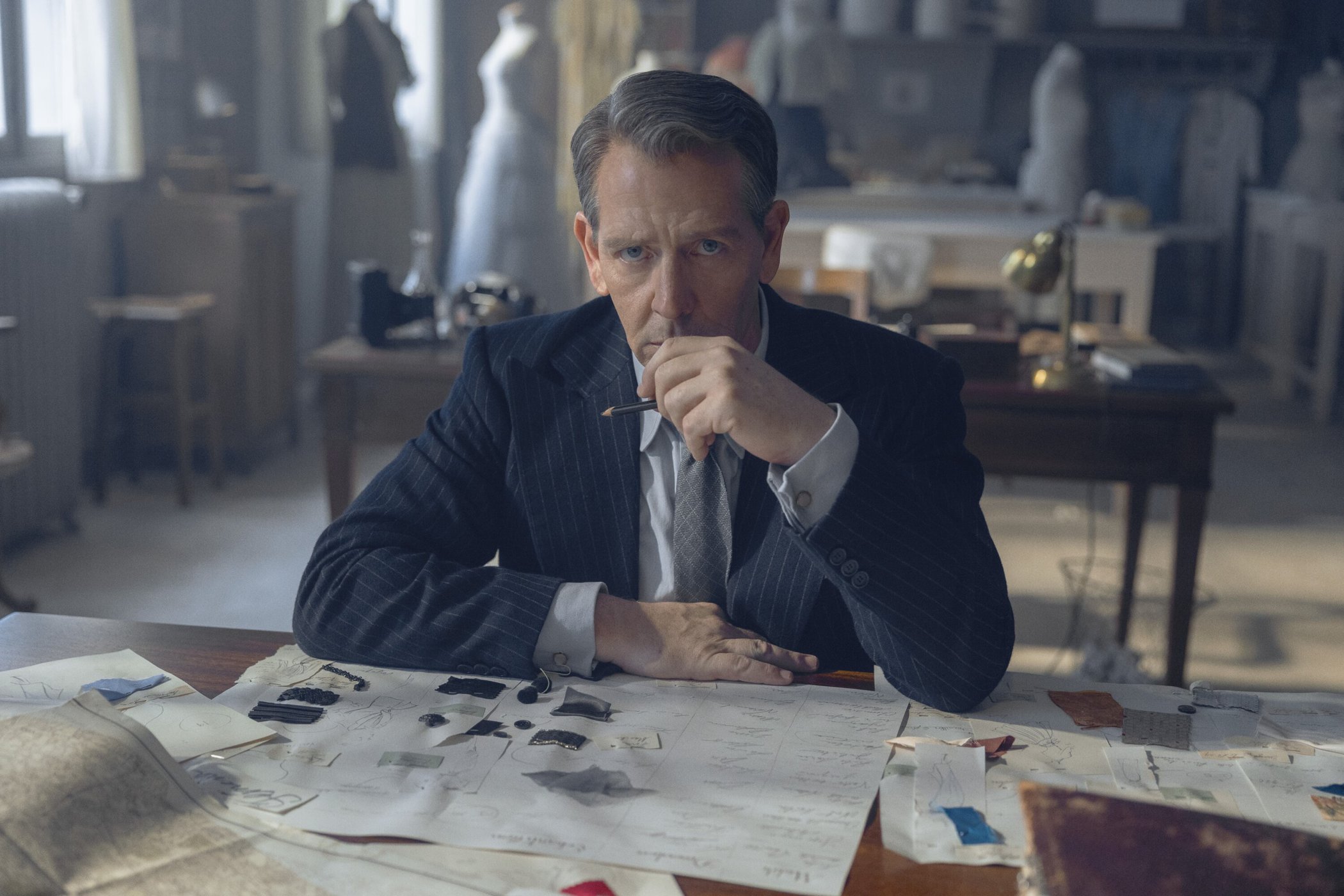 ---