Sensual seduction
Positively sexy, with untapped energy that exudes a sultry, powerful, and joyous appeal, this lingerie-inspired theme has been omnipresent for several seasons. However, for A/W 23, there is a sexy overture that breaks free from gender stereotypes and body type constraints, and new jubilant and uninhibited kinds of sexiness arise. Body disclosure is now expected, but it is how we handle the unique sexiness of bodies on display. Instead of being aggressive and provocative, the silhouette has become refined, embracing small details, sensual materials, and refined detailing. This narrative radiates exquisite, sensual, and seductive sex appeal; from lingerie ideas to take to the boardroom or on to evening, there is a newfound strength in this seductive feminine approach.
There are two sides to this story, one of an audacious subversive appeal more daring than the seasons of 2022 – one where the thought of locking up your daughters might be a good idea! LaQuan Smith and Dion Lee were amongst those who displayed variations of this spirited trend. And in London, David Koma explored hedonistic androgyny to its fullest in pieces that sculpted and curled around the body.
And the alternative is a sophisticated boudoir story, where the silhouettes are sexy through delicate transparency. Although sex remains a hot commodity, beautifully designed clothes that appeal to the most modern and understated women are high on the agenda. And so we see the evening cocktail dress as much in demand as the thigh-split bodycon dresses. Nensi Dojaka refined her offering with seam-detailed liquid chiffon pieces and, to coin a phrase – "be still my beating heart" – outlining every feminine curve possible. Dolce and Gabbana left little to the imagination, but it was accomplished with panache – the corseted pieces a stroke of finite craftsmanship.
In her inimitable way, Tory Burch touched on the corsetry shapes rendering silhouettes sophisticated yet alluring. And at Jason Wu, the Midas touch came in stunning sparkling transparent columnar gowns that just skimmed the body with a come hither appeal in sublime textural satins and transparent lace. And lace is the texture seen everywhere, from teeny little bras to gorgeous combinations of sheer silk chiffon. Asymmetry, a key detail for the season, offered up daring cuts or folds knotted and twisted to reveal as much female anatomy as possible. Atlein served a delicious cocktail of these body-skimming dresses that wrapped and draped around the female form. And if this was not enough, those thigh-high boots or toe-pinching pointed shoes will be sufficient to cinch the deal.
But for those who are just a little shy, grab one of those broad-shouldered blazers – it will be the perfect cover-up for that clandestine evening.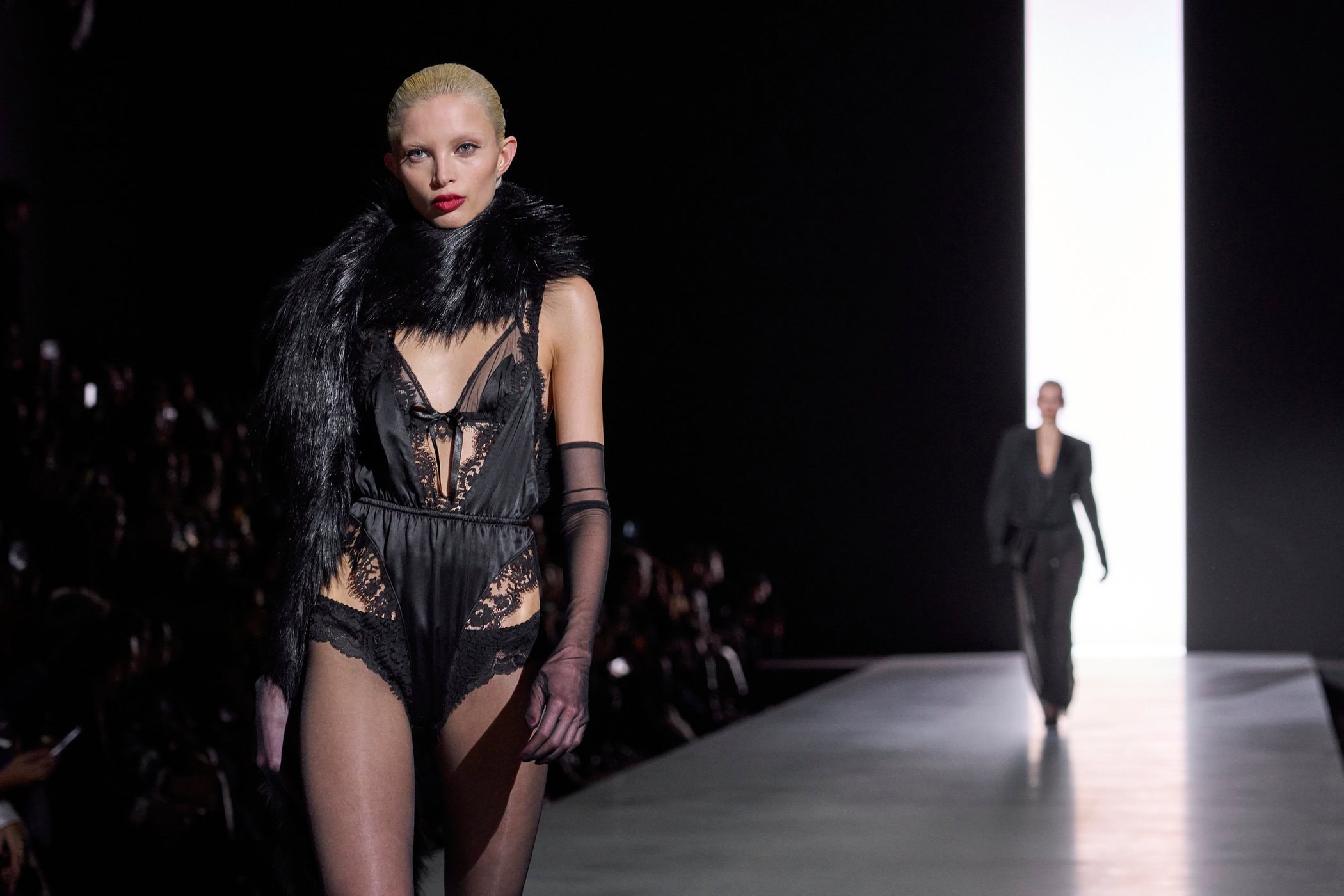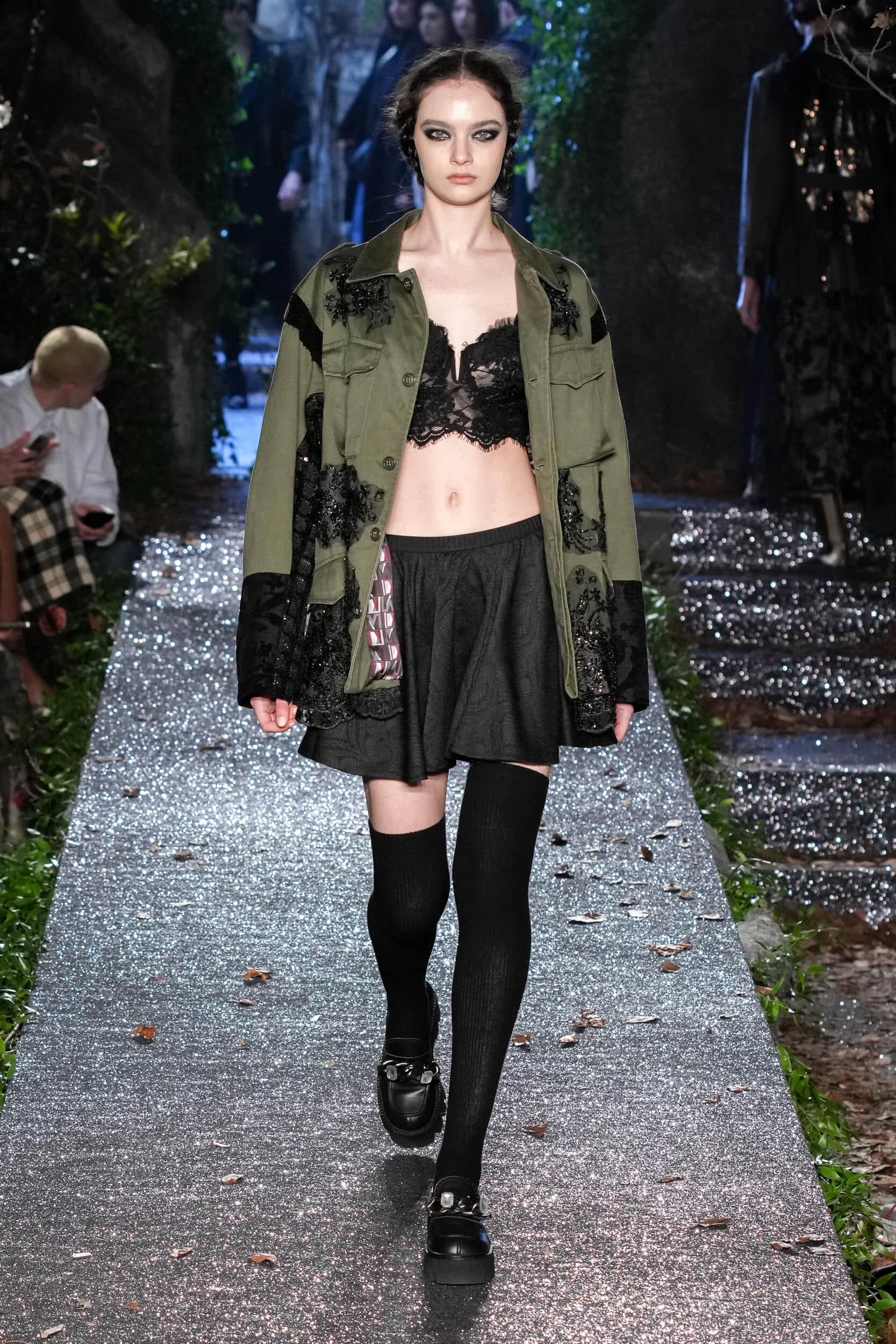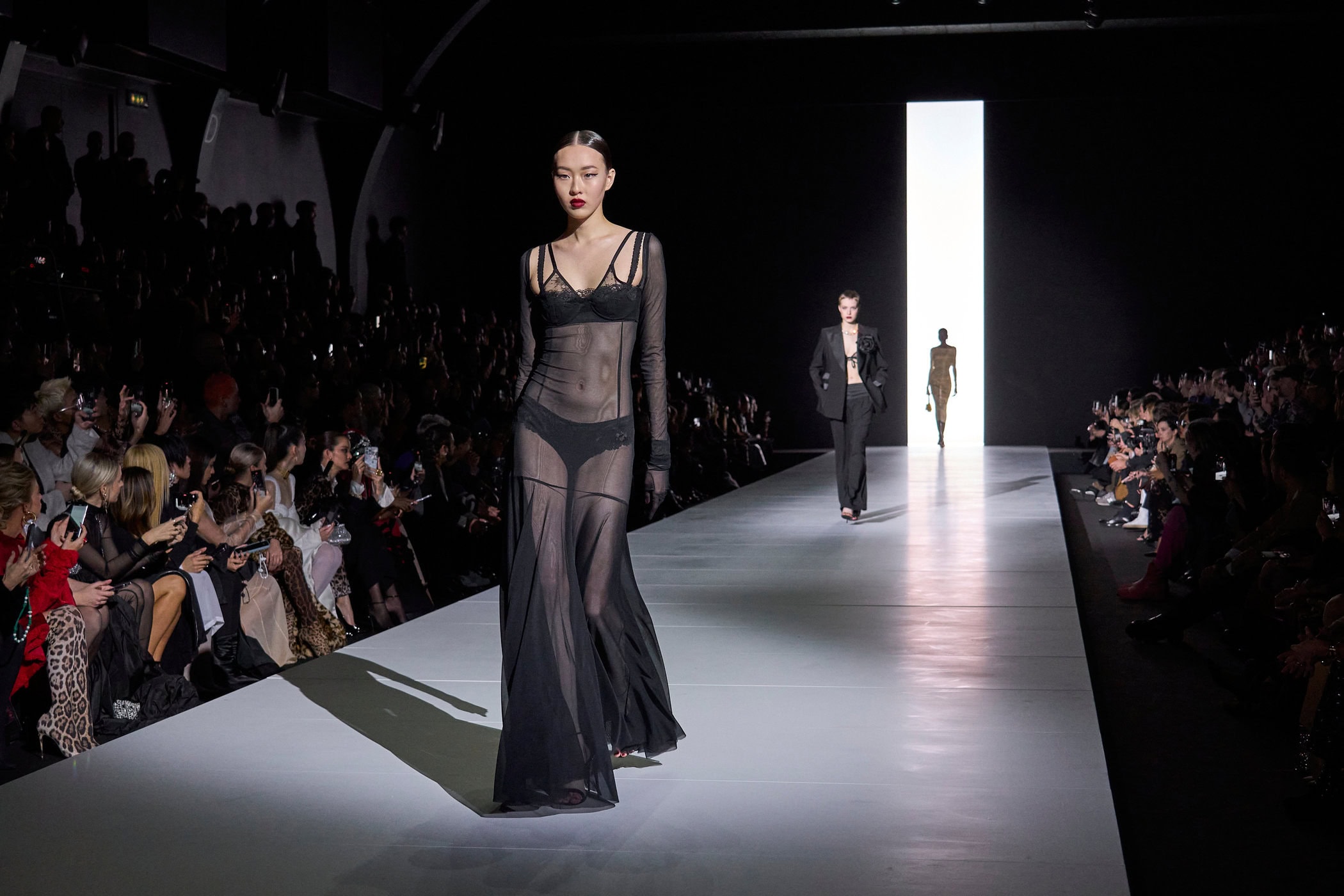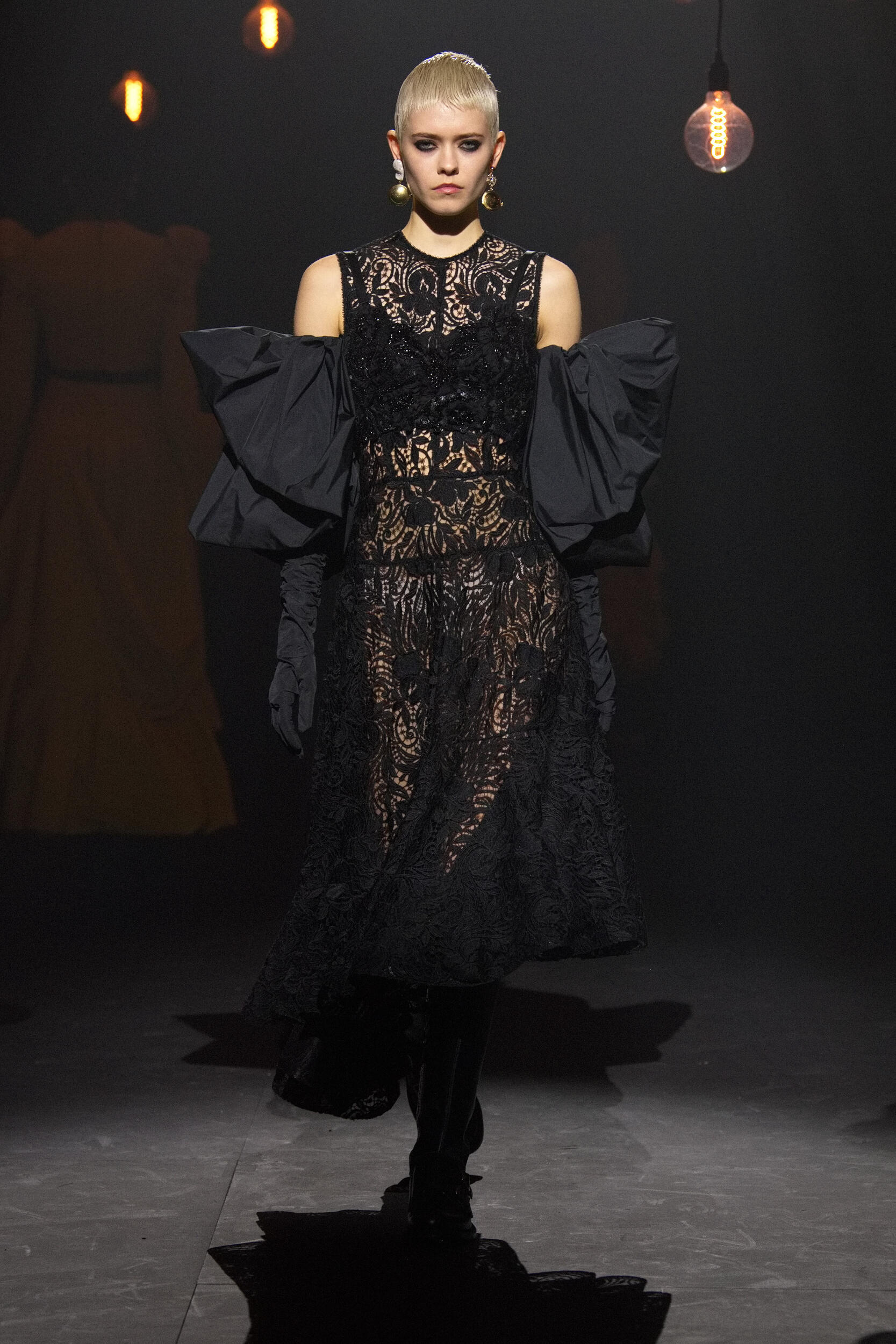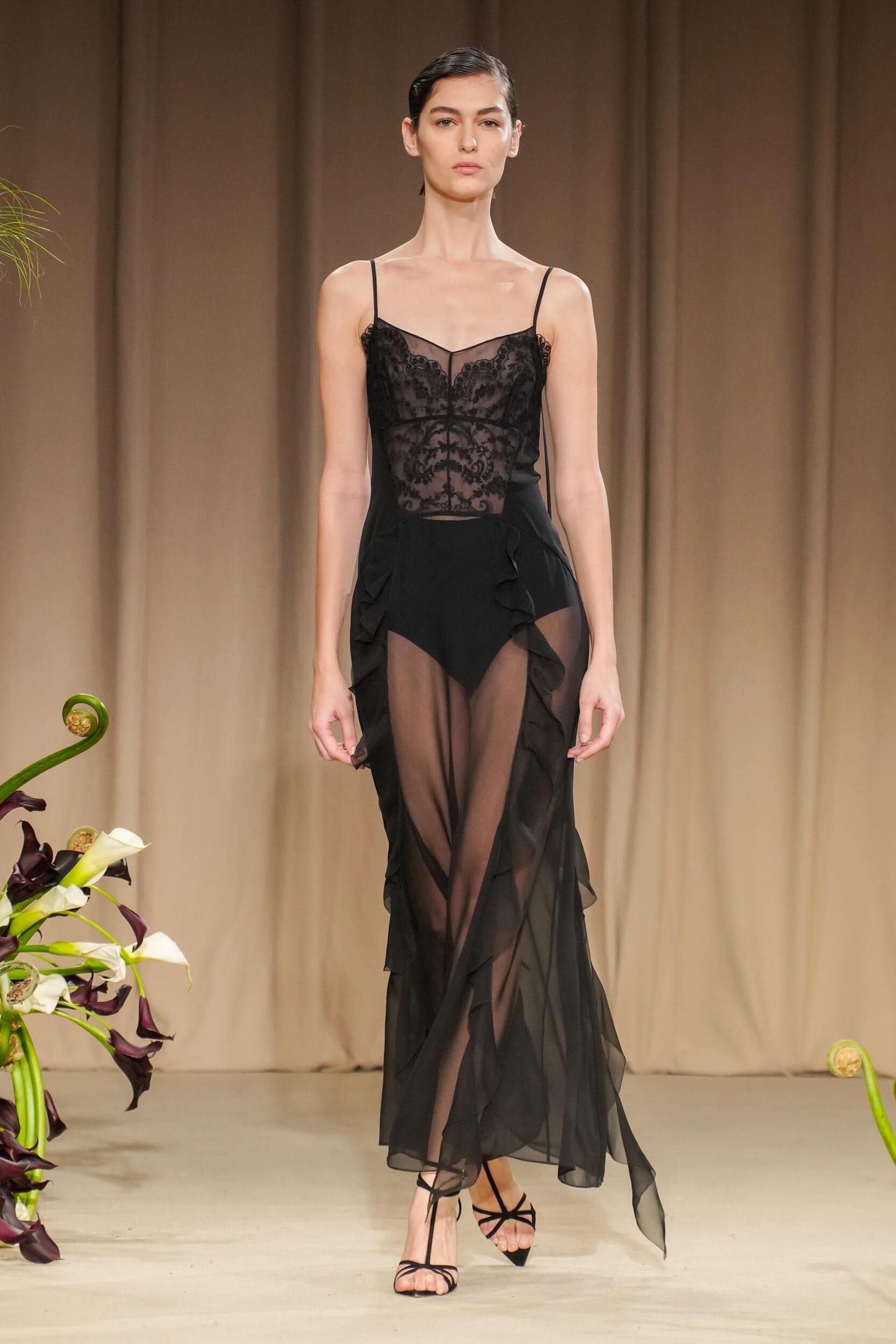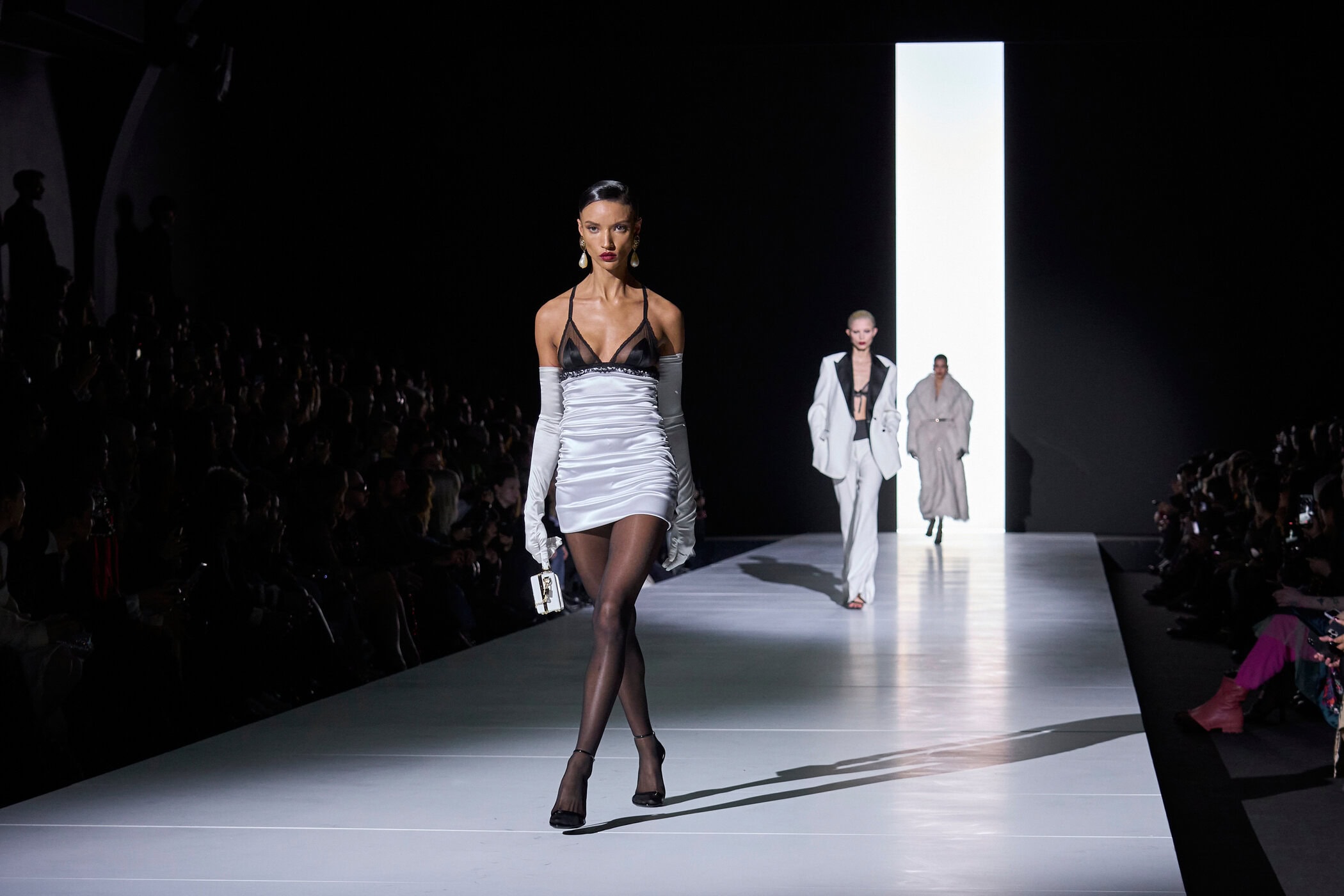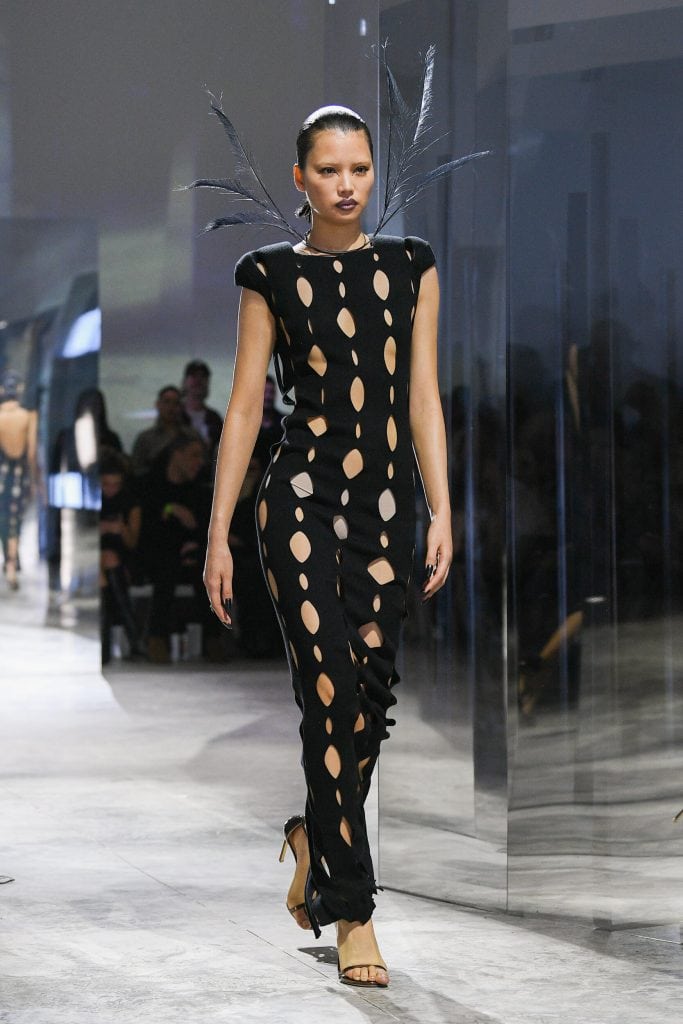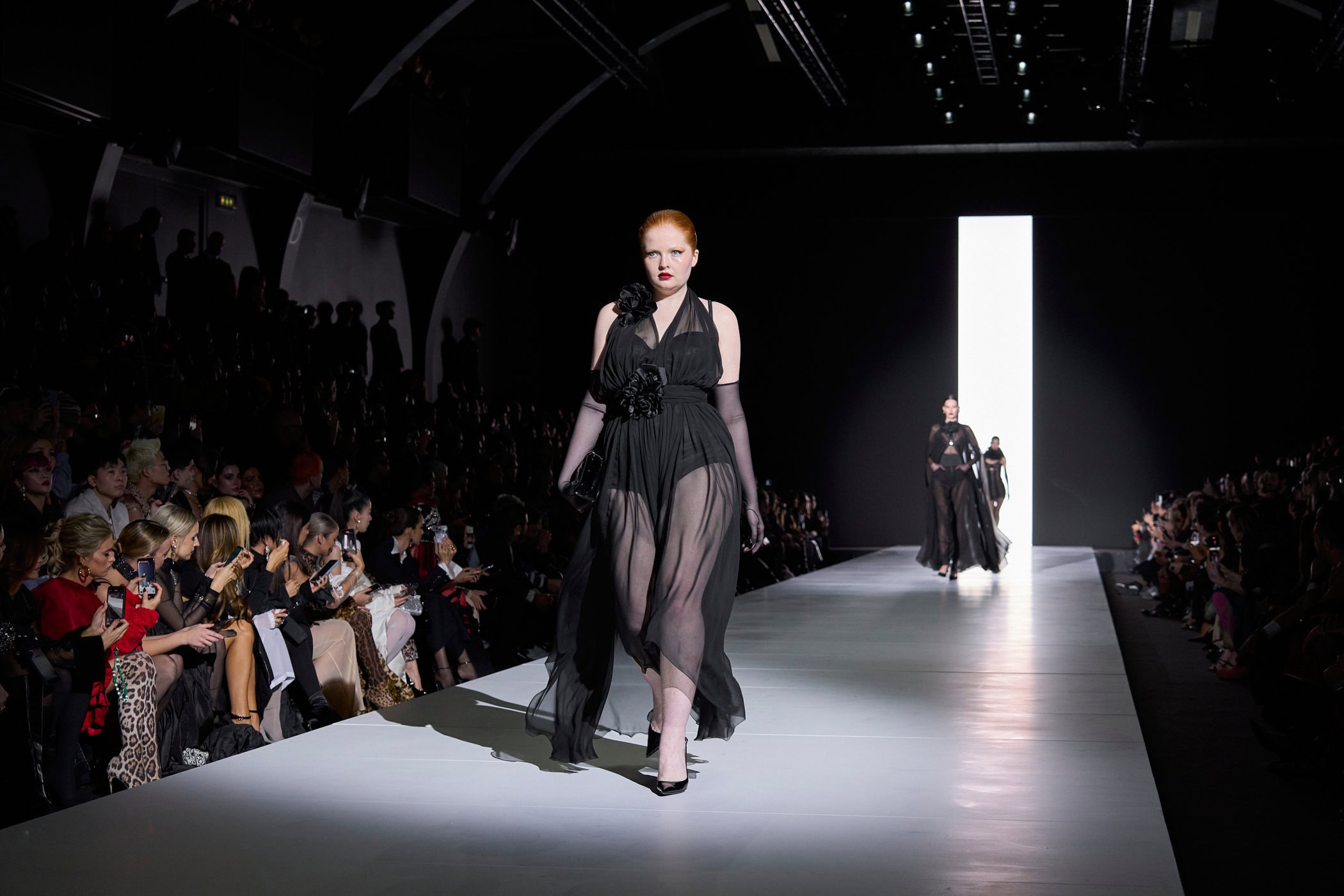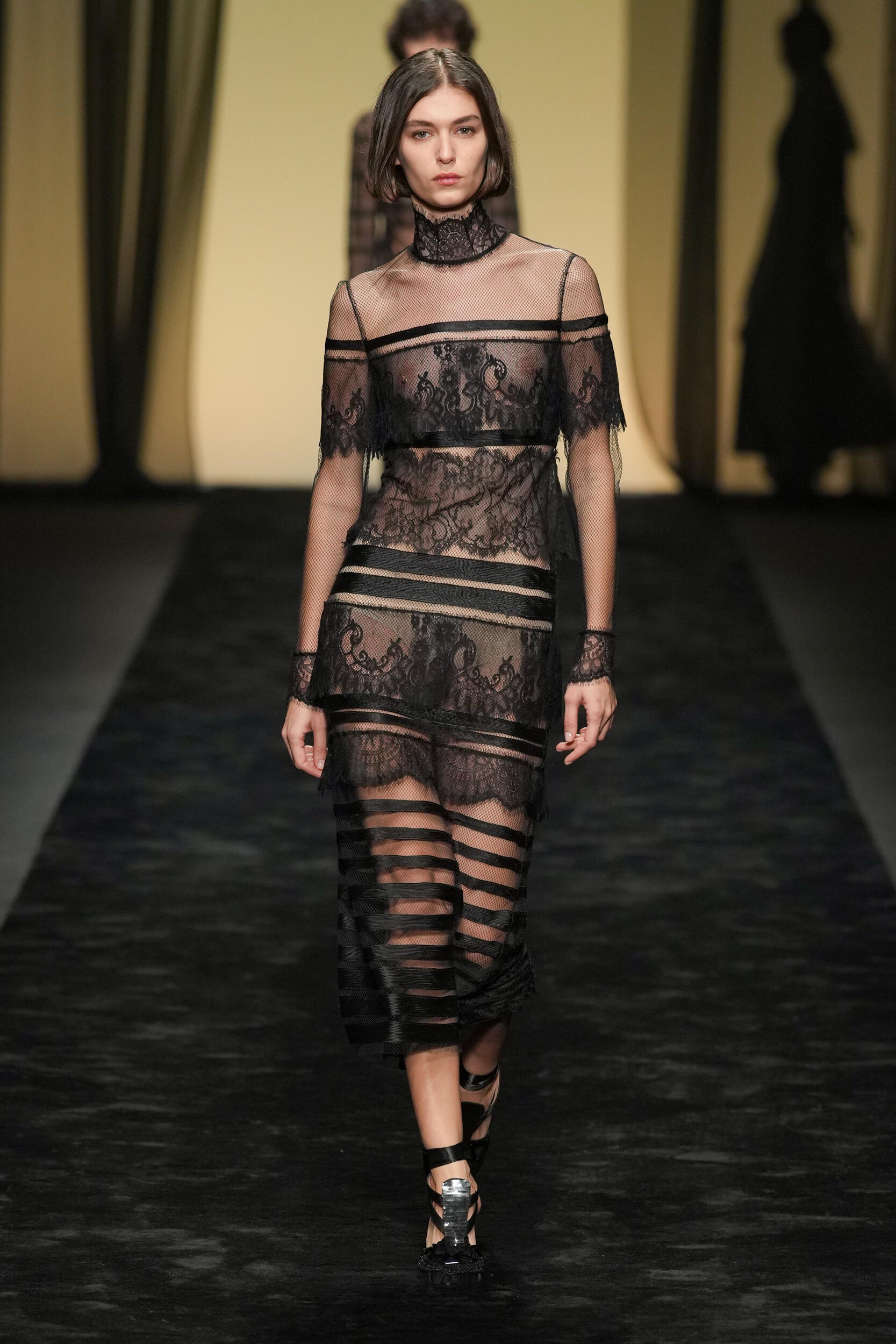 ---