---
Review of Atlein Fall 2022 Fashion Show
Garbage Glamour
By Anna Ross
There's a new wave of designers in Paris with their eyes firmly on saving the planet. In fact, it's been one of the central themes throughout the city, be it via the 3D printing applications of Heliot Emil to the couture-like creations of Marine Serre. It's enough to reinstall your faith in the future of fashion.
All but a few years ago, the 'upcycled' direction was plastered on young graduates' mood boards everywhere. Often the execution was as you'd expect it to look and the outcome entirely directional.
You could have never imagined an industry where this could be commercially viable from either a production nor sales point of view. However, as more people explore resourceful making and circular design strategies, upcycling is becoming more scalable and causing a domino effect on this industry, resulting in some wonderful innovation and truly attainable design.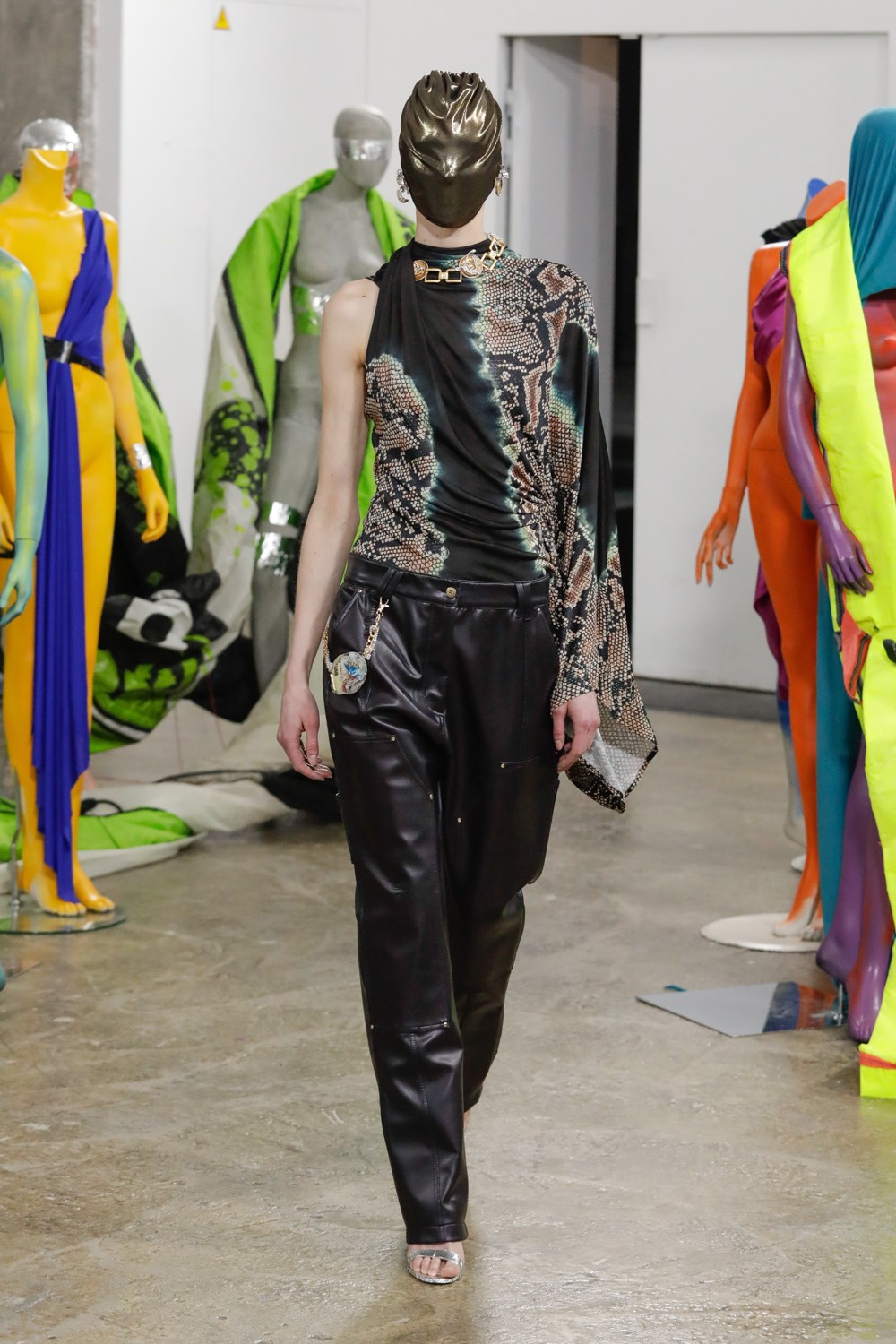 One of the designers carving the way is Atelin, whose collection today came entirely resourced from inside their studio. They moved slowly through the Palais de Tokyo with their faces fully covered. It was a clever move both aesthetically and symbolically, as it made you pay full attention to the clothes, their thoughtful detailing, and beautiful construction.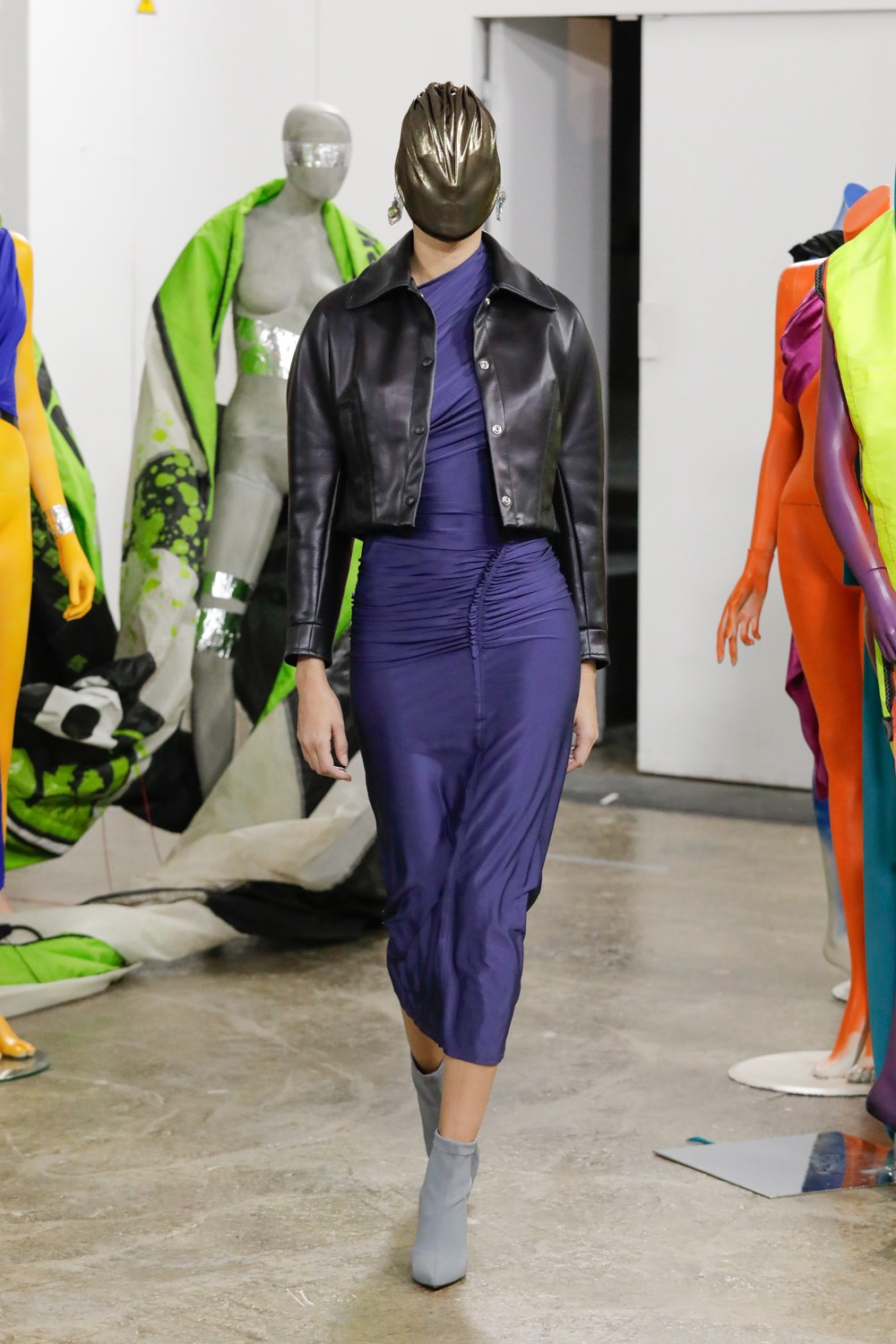 The masks made them look like aliens from another planet, or perhaps the earth we left behind, picking up garbage and re-working it into galactic glamour.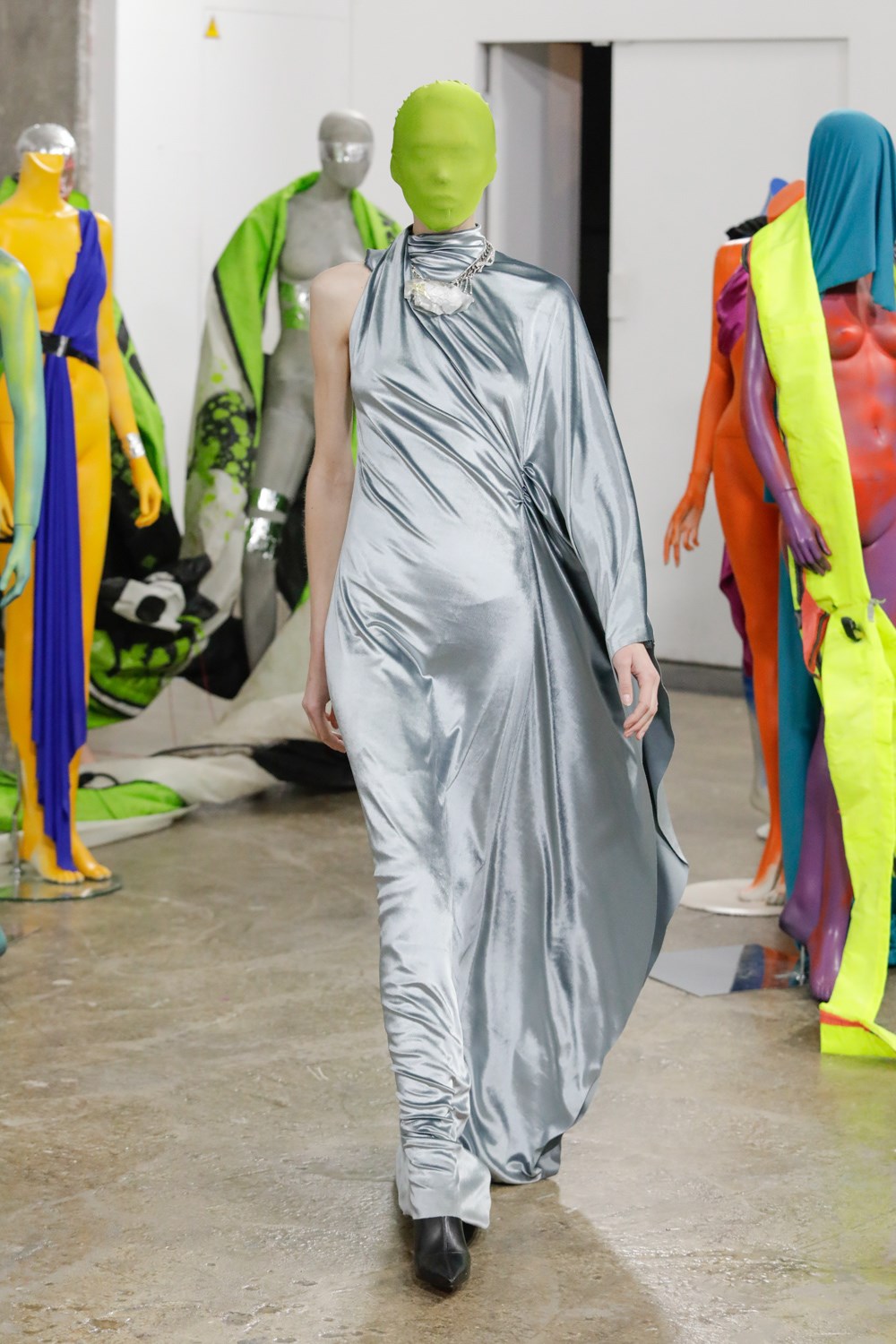 Known for his drape and covetable jersey shapes, Antonin Tron continued to thrill with full-length dresses and asymmetric tops in sumptuous material that draped or ruched around the body just so. These were repeated throughout the collection, intercepted with patched deadstock materials that saw re-worked band tees, deadstock from past seasons and quite literally, trash.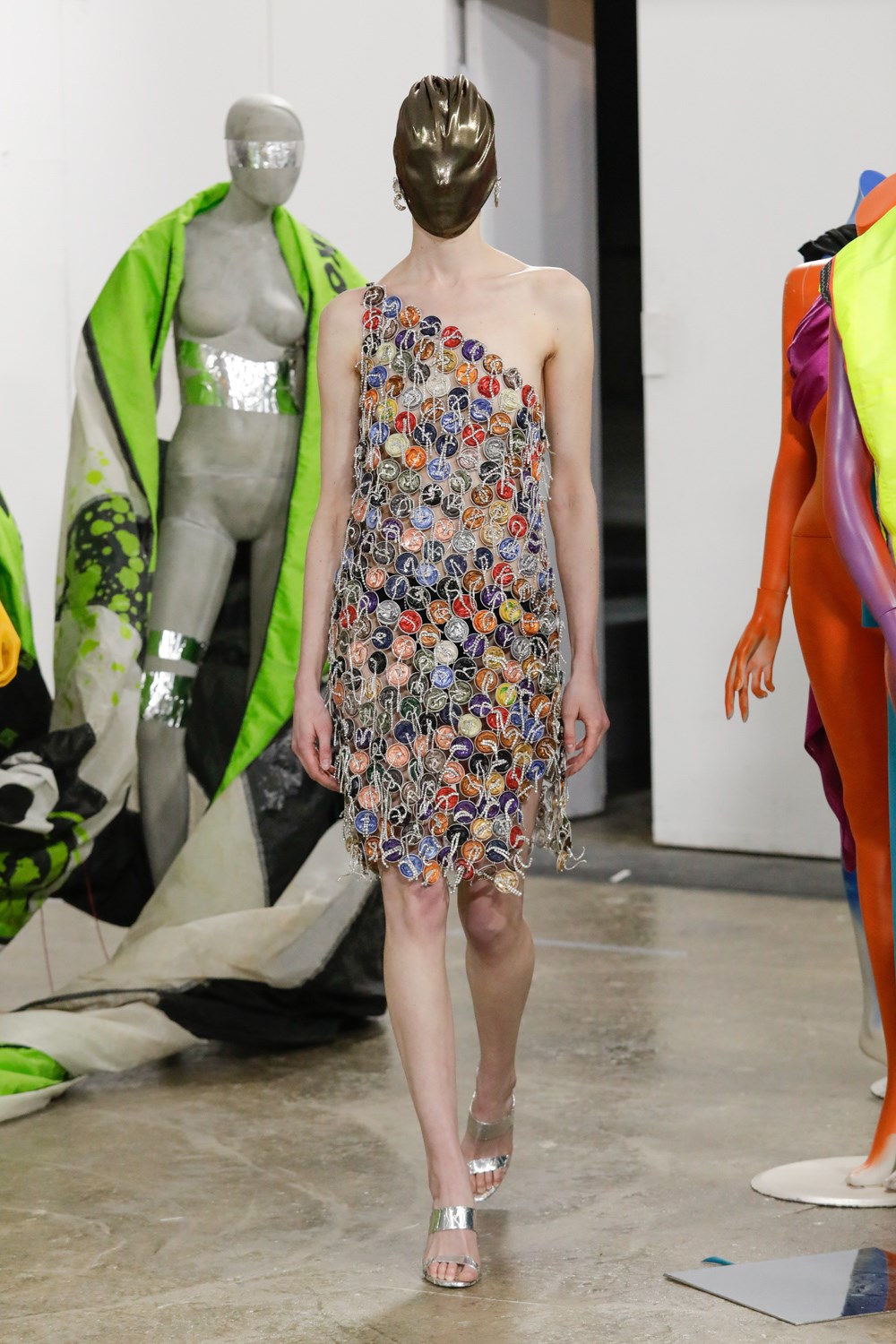 The pièce de résistance was a cocktail dress reworked from coffee-pods, detailed enough to make you look twice but beautiful enough not to bat an eyelid at its former life.
One man's trash is another's treasure, and this collection was just that.
---