Body Talk
Review of Atlein Spring 2024 Fashion Show
By Mario Abad
THE COLLECTION
THE VIBE
THE THEME
The main inspiration this season was the performance of the French actress Arletty (a muse to Azzedine Alaïa) in the 1938 film Hotel du Nord. This translated into body-hugging sheer and jersey dresses with asymmetrical draping while the collarbone and décolleté remained bare for the most part. Stretch lace jacquards are mixed with pleats and recycled fluid elastic jersey.
THE BUZZWORDS
Seductive. Effortless. Glamour.
THE SHOWSTOPPER
Look #33
A sheer illusion knit turtleneck catsuit stands out when layered under this form-fitting 3/4 length black skirt.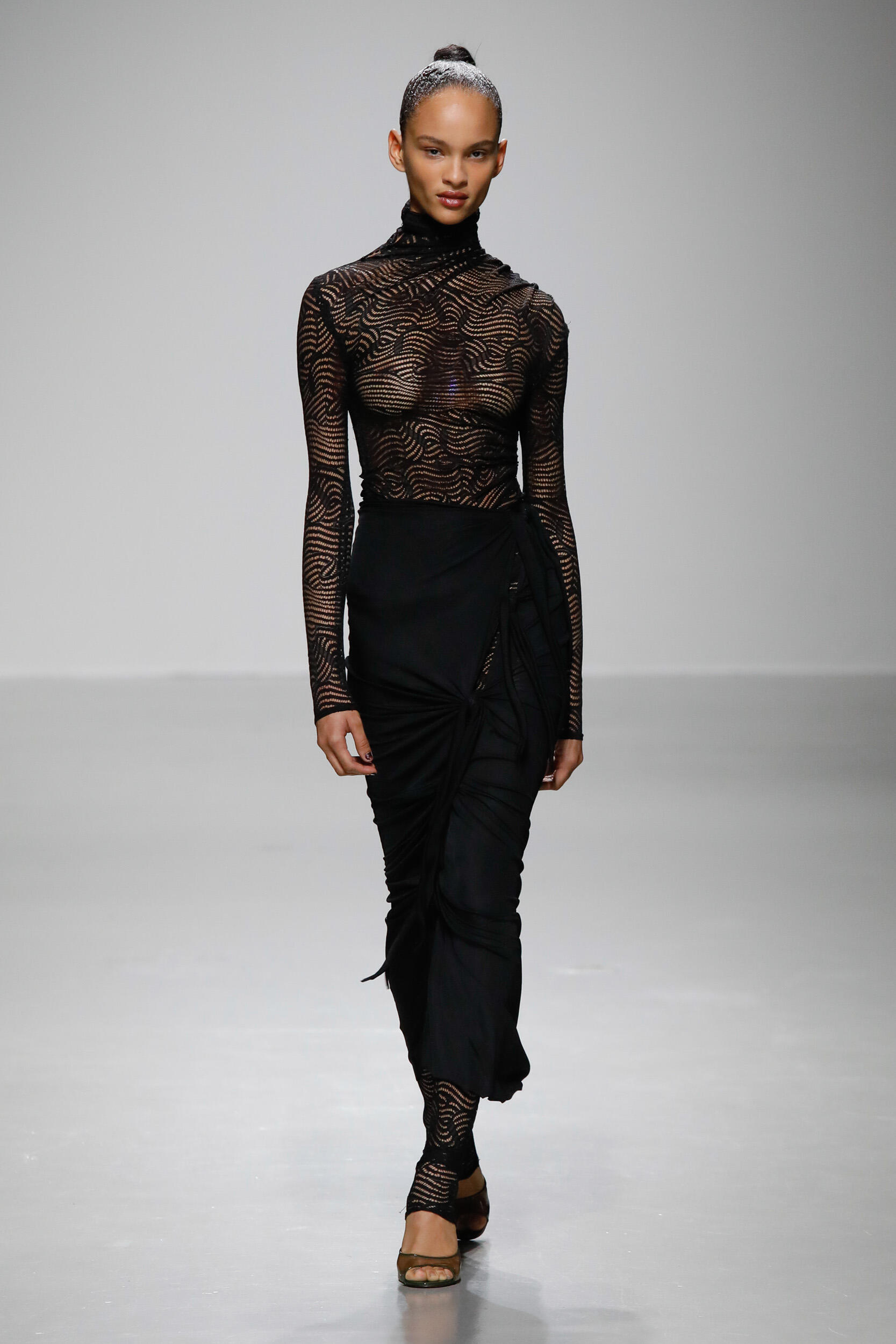 THE DIRECTION
PROS
Interesting design manipulation techniques and steady craftwork with the dresses and knits that give off an effortless vibe.
THE WRAP UP
One of the few indie designers in Paris to build a solid foundation and reputation, designer Antonin Tron has remained unwavering in his design and visual language. His dressmaking skills are top notch and maintain its sexy yet sophisticated appeal with the women he dresses. This was another solid outing from Tron as he continues to build out his brand signatures.
---