Review of Bad Bunny x Adidas Fall 2023 Ad Campaign
Adidas and Bad Bunny explore landscapes both physical and spiritual with the new campaign in celebration of their latest collaborative drop.
A fruitful collaboration that has seen a number of successful sneaker drops since its first appearance in 2021, the latest collab between Adidas and Puerto Rican reggaeton superstar Bad Bunny is the Response CL, which puts a psychedelic and expressive twist on a classic footwear silhouette.
Taking its cue from the sneaker's desert-dusty colorway, the campaign opts for a vivid western desert narrative and aesthetic. Styled in looks that combine contemporary takes on sportswear with classic westernwear, the characters – a man and a boy, who could be father and son, brothers, or two temporal versions of the same person – explore a sweeping sea of boulders and dunes as the golden hour gives way to twilight.
The campaign's aesthetic also ties into the visual world of Bad Bunny's newest album, Nadie Sabe Lo Que Va a Pasar Mañana, which was released two weeks prior to the release date of the sneaker. But the musician had been spotted wearing the shoes out and about in the months leading up to the release, generating plenty of hype around both the sneaker and its potential tie-in with his upcoming concerts and music videos. It's an intriguing blend of fashion, music, and film, and it's a wise play from both Adidas and Bad Bunny to bring their worlds together in order to mutually reinforce and expand their creative horizons. Many artists have been blurring the lines between traditional band merch and fashion collaborations recently, and we can expect to see these boundaries continue to blur moving forward.
Cleverly positioning sneakers as the new cowboy boots, Adidas and Bad Bunny strap on their shoes to explore exciting new frontiers.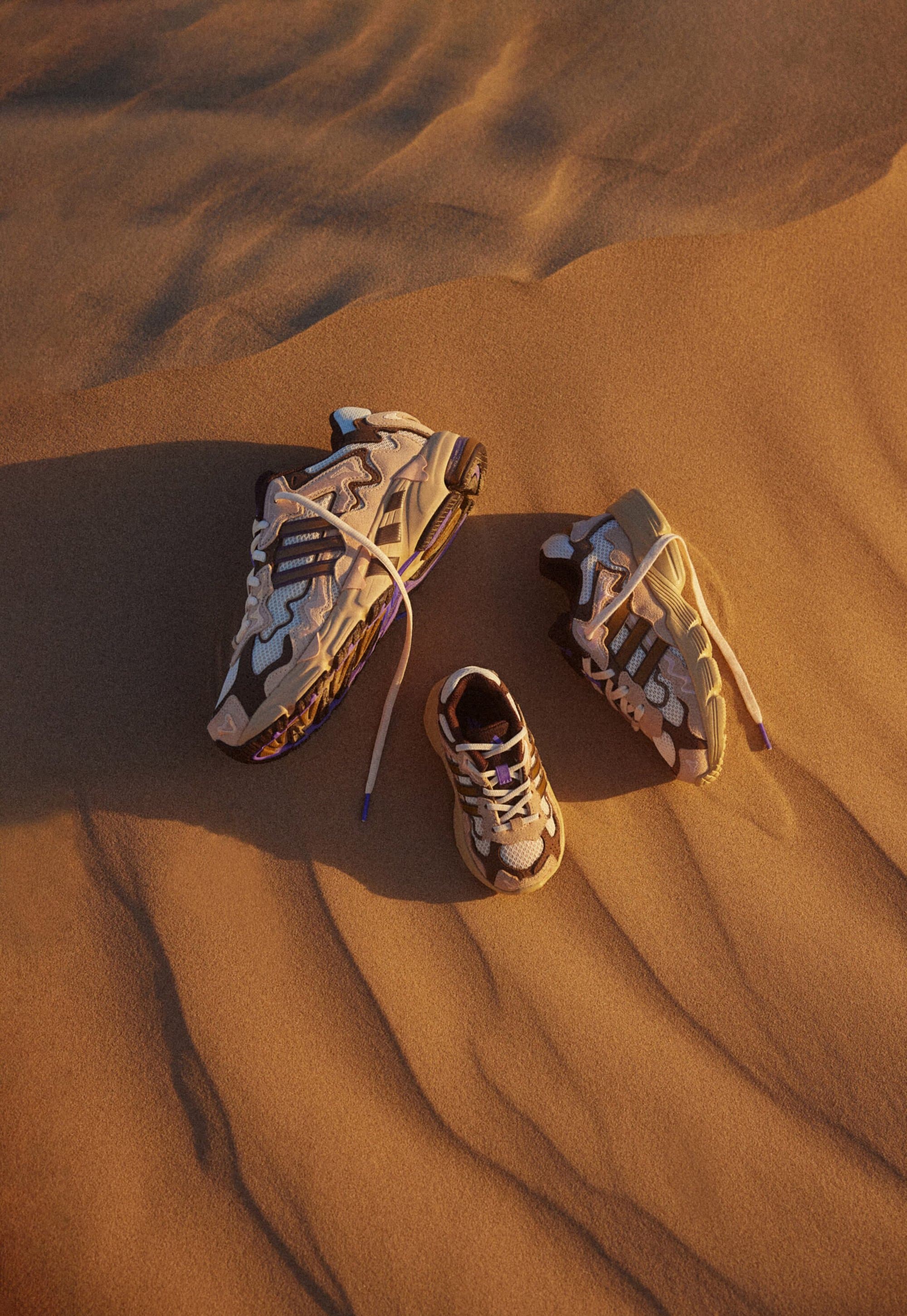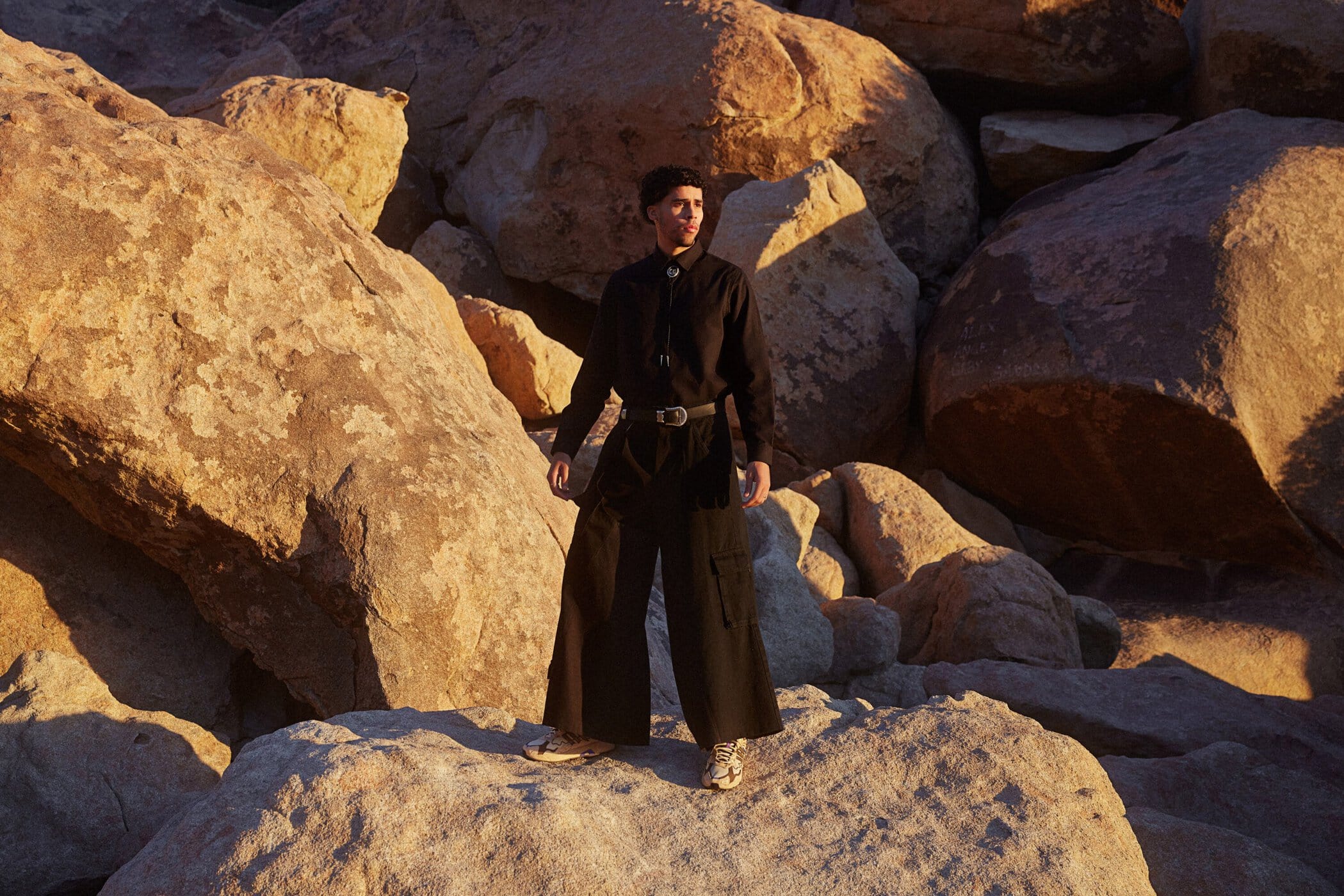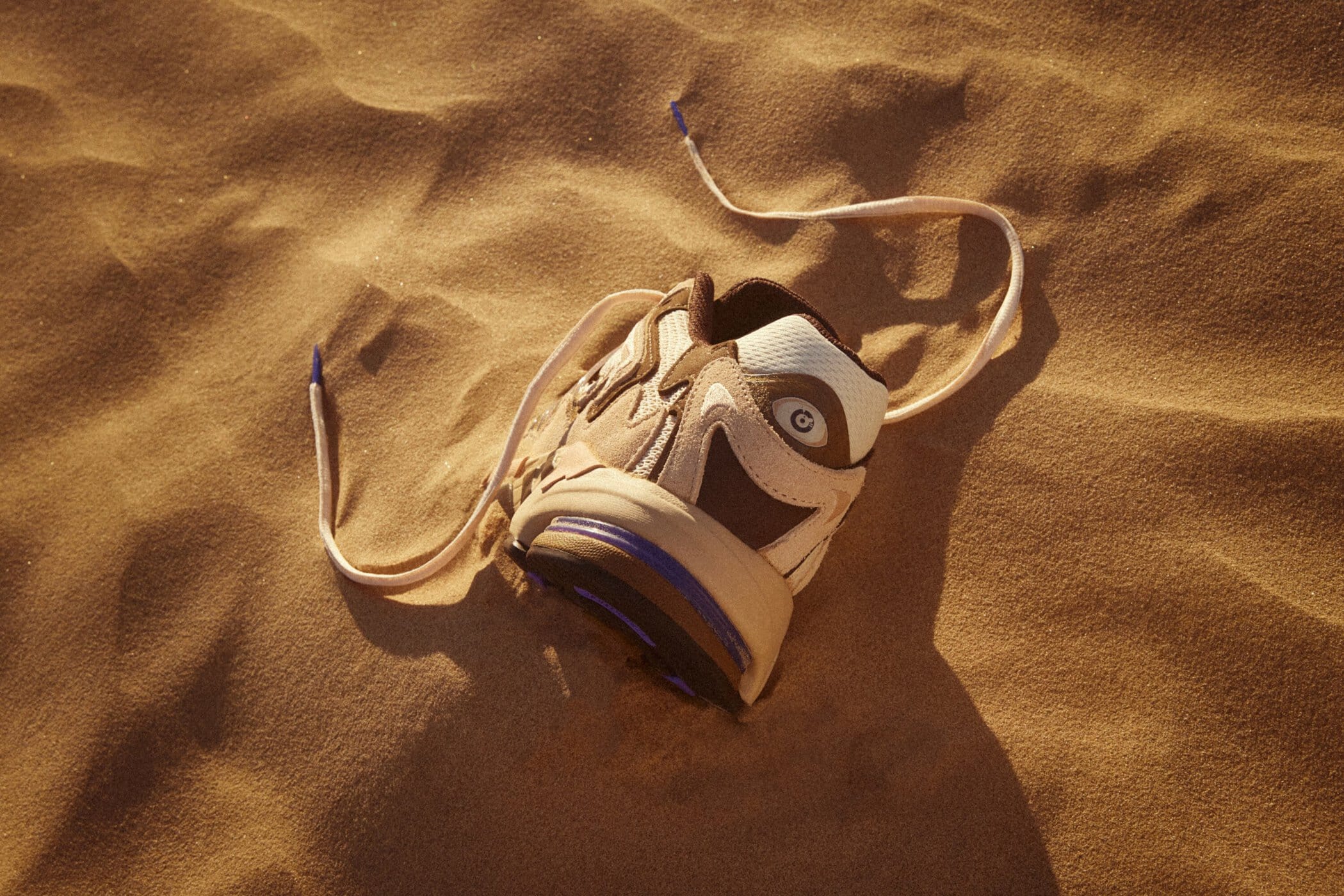 ---