---
Balenciaga's creative director Demna Gvasalia and right-hand creative partner/stylist Lotta Volkova consistently bridge the divide between social anthropology, art, and fashion so it should come as no surprise that the duo teamed with contemporary artist photographer Jean-Pierre Attal to lens the houses fall 2019 ad campaign.
Jean-Pierre Attal's work is focused on the representation of contemporary urban society, often at work. Which is fitting as the fall Balenciaga collection featured a good deal of work suiting rather than streetwear. To drive that point home but in an unorthodox fashion, the trio took inspiration from Attal's Ethnographic Landscapes series from 2012 which places urban tribes, unengaged with each other, in natural settings. The result, particularly when the subjects used modern technology, juxtaposed humans with mother earth and in the case of the updated Balenciaga campaign, draws the viewers to the clothes.

Overall the campaign is a series of paradoxes, exploring the codes in which society functions, which is ultimately the role that Gvasalia has played in fashion. Asking probing questions, providing thought provoking answers, while strolling on a giant rock orbiting a star.
Ethnographic Landscapes by Jean-Pierre Attal (2012)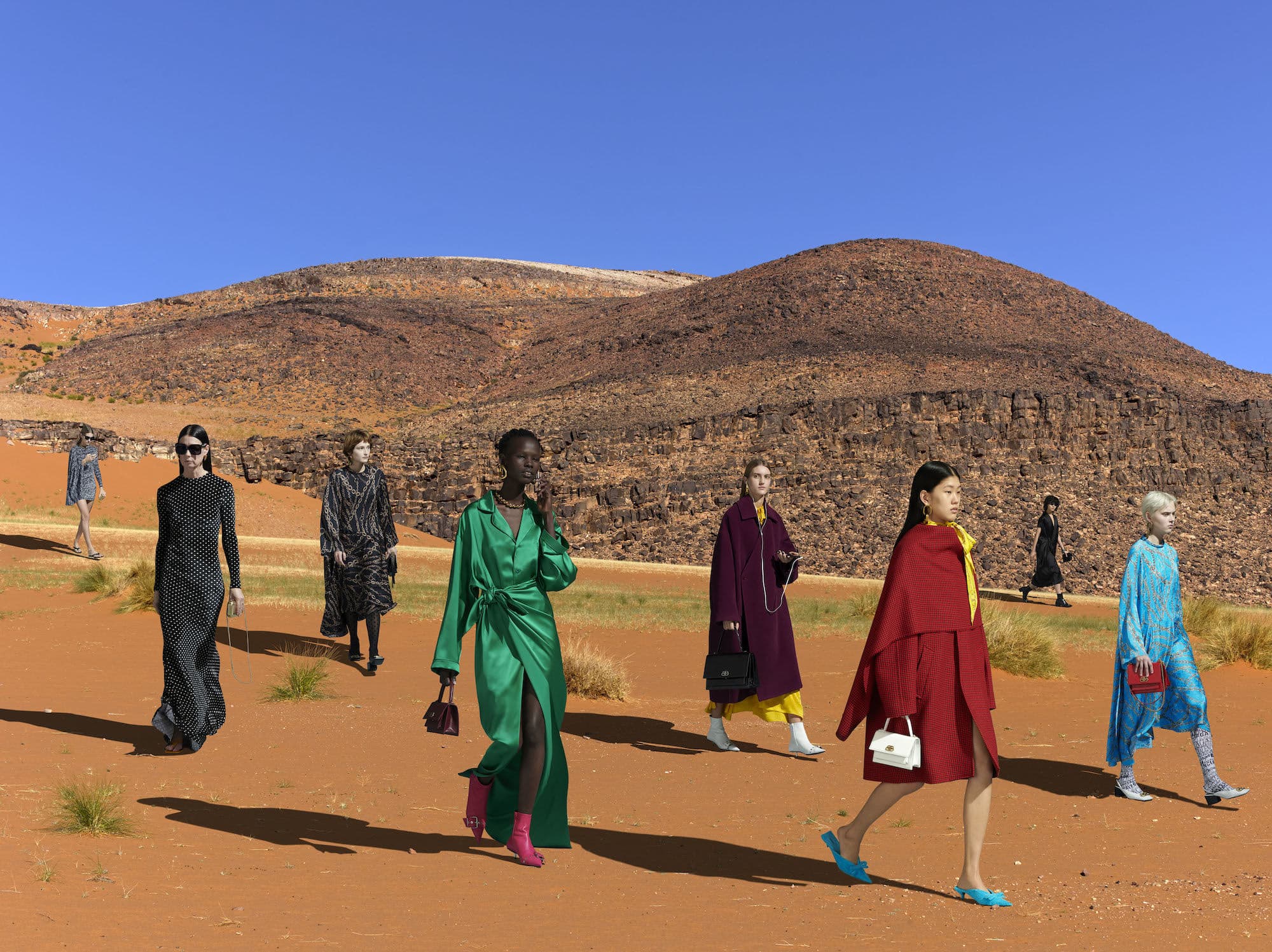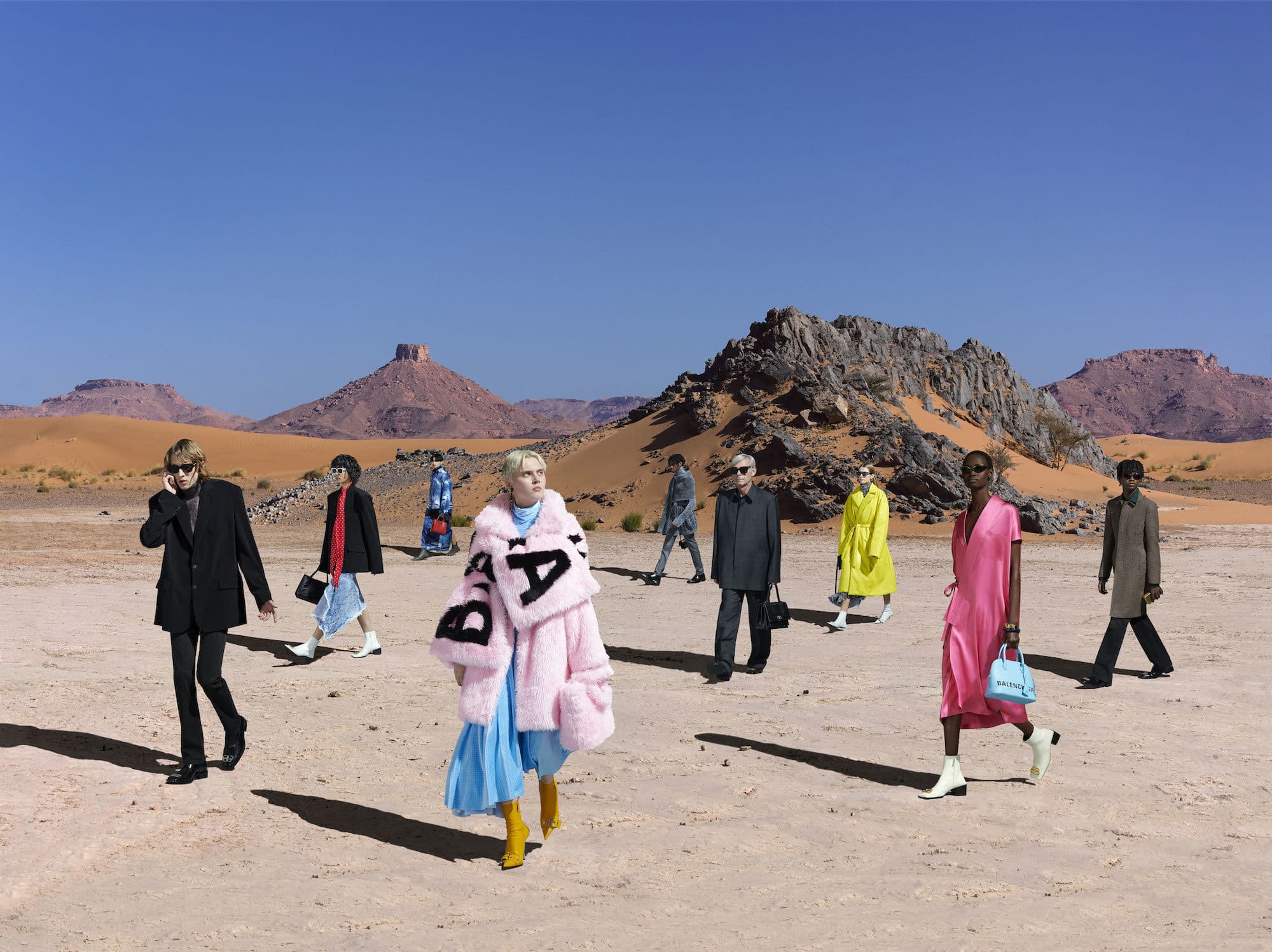 Balenciaga Creative Director | Demna Gvasalia
Photographer | Jean-Pierre Attal
Models | Lei Qin, Samuel Wilken, Takato Harashima, Une Jonynaite
Stylist | Lotta Volkova
Hair | Holli Smith
Makeup | Inge Grognard
Manicurist | Fanny Santarita
---