Balenciaga will open a new store in Beverly Hills, California, close to its existing Rodeo Drive location, which reopened in 2019. This second store will focus on women's ready-to-wear, shoes, bags, accessories, eyewear, and jewelry, converting the nearby location into a menswear-focused store.
The new site is even more sizeable than its recently expanded sister store, its two levels amounting to a combined 550 square meters. Each floor is viewable from the street, via large glass panels that showcase the newest Balenciaga collections, and custom displays.
Upon the store's opening, a row of naturalistic mannequin arms in signature grey microsuede are mounted on a matching backdrop, posed to demonstrate the accessibility and tactility of Balenciaga's new Monaco Bag line. The disembodied appendages juggle sunglasses, keys, and coffee cups or hold phones up, or they reach inside their bags to extract water bottles and wallets, for example.
The store's design follows the brand's experiential Raw Architecture concept, conceived to question the nature of authenticity by using existing structural elements and adding evocative details such as simulated corrosion and intentional roughness —a concept that inherently creates less waste and depletes less resources. A logo- marked façade is paneled with concrete that is chipped at its edges, effecting time's eventual passage.
The building's interior is mostly monochromatic, involving a multitude of industrial- style surfaces such as cement bricks, untreated concrete floors, bare metal racks and banisters, and subway tiles, creating the illusion of a liminal indoor/outdoor space. Ceiling grids, lighting systems, and other technical fixtures are exposed overhead. Aluminum tables and faux leather benches are patinated and worn. Polished, underlit shelving and high-definition digital video screens punctuate the vacated effect with warmth and modernity.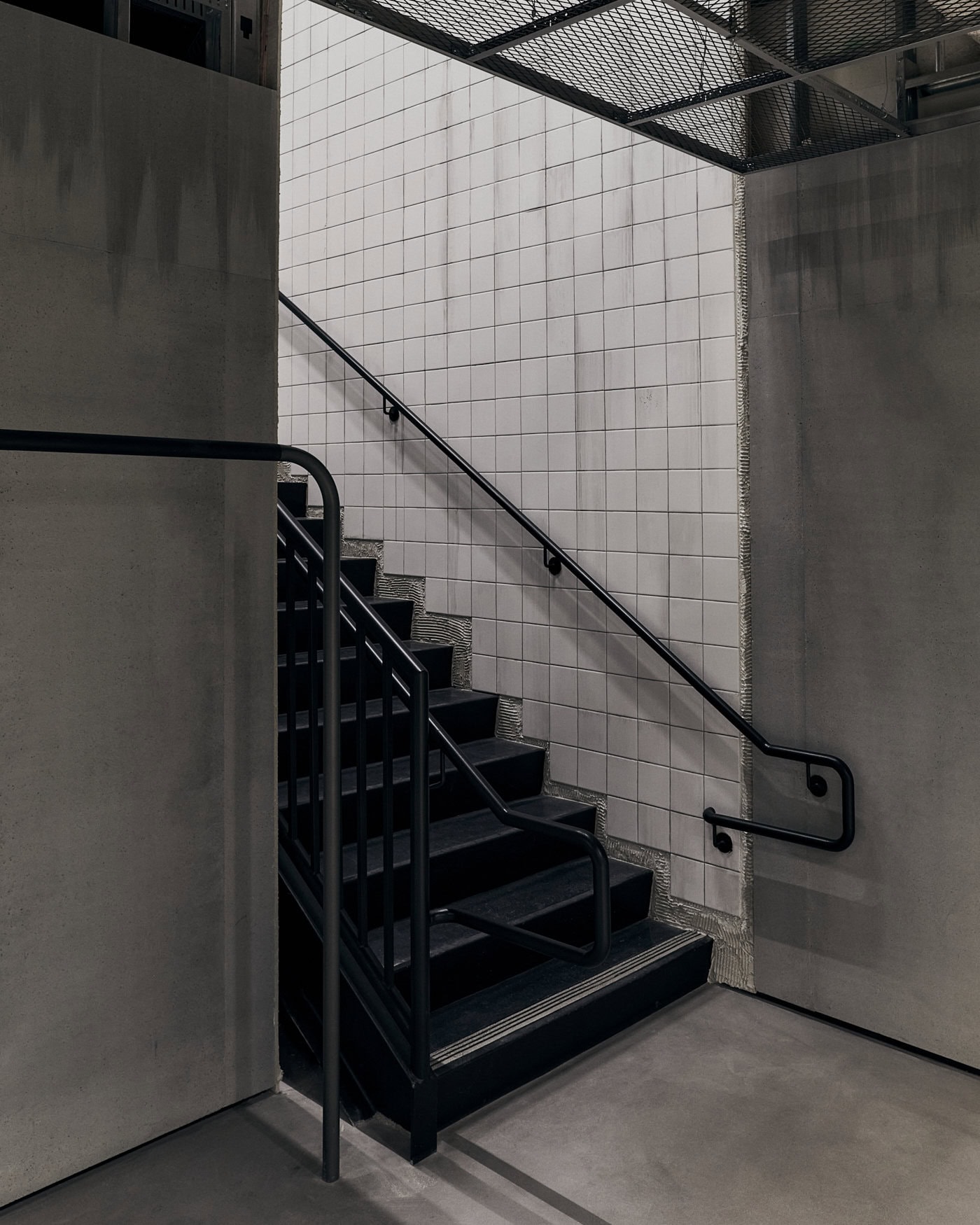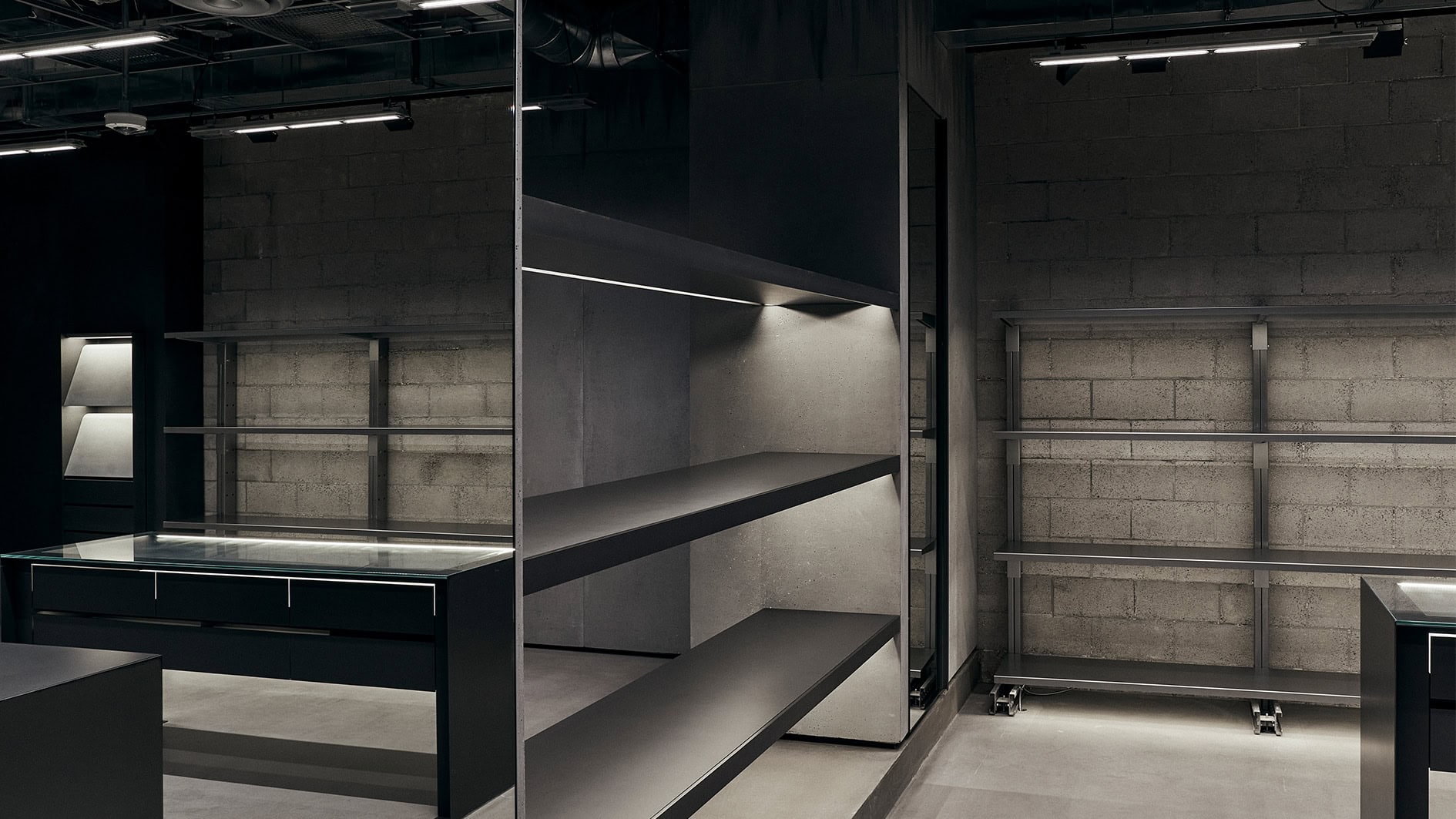 Location
418 North Rodeo Drive
Beverly Hills
California 90210 USA
---