Balmain's Music Festival To Benefit (RED)
Creative Director of Balmain, Olivier Rousteing, has announced plans for the brand's 2nd musical festival. The two-day event will take place during Paris Fashion Week in September, to raise funds for (RED) and the Global Fund.
Rousteing expressed his excitement by saying, "Now, finally, we do have the chance to reunite and experience once again the melding together of the beauty of friendship, the power of music and the excitement of a Paris runway. That's why I am so happy to announce our upcoming Second Balmain Music Festival."
Rousteing shared that music is a very important part of his process when designing collections, stating that the two were very intertwined in his youth. Every step that he and his team take, from initial designs to final campaign shooting, is always accompanied by a loud, inspiring soundtrack.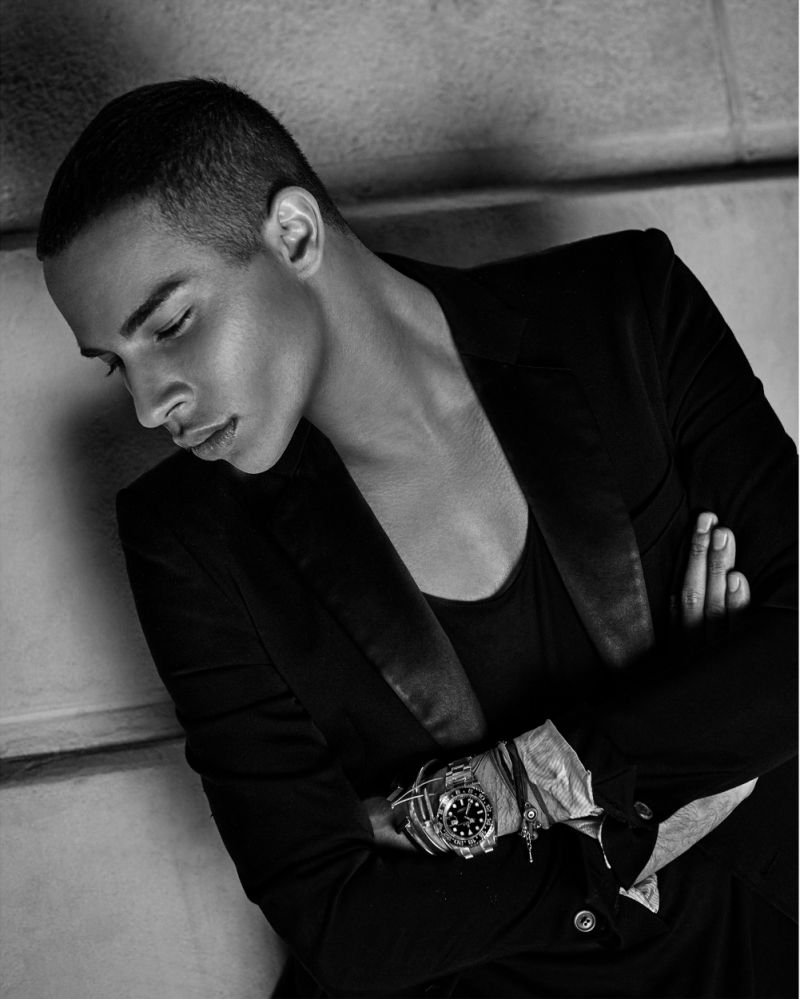 Two years ago, that dedication to music pushed me and my team to bring it to whole new level. In 2019, we created a special Balmain moment that was as much concert as runway, when we decided to present the house's men's collection during Paris' annual all-night music celebration, la Fête de la Musique.

– Olivier Rousteing
The Balmain Music Festival is scheduled for the 28th and 29th of September at La Seine Musicale. No musical acts have been announced yet, but food trucks, bars and limited-edition Balmain merchandise stands have all been confirmed, with proceeds from both to be donated to (RED) and the Global Fund. The first night of the festival will be free and open to all, but day two is reserved for the first 1,200 people who pledge a minimum donation of 15 euros, with 100% of those proceeds going to the charity.
On the second night, Rousteing will also present his latest women's and men's collection in the form of a runway show.
Founded by Bono and Bobby Shriver in 2006, (RED), was named after the color of emergency, with an initial aim to raise awareness in the struggle against AIDS. Today, the charity is also fighting the urgent threat of COVID and its devastating impact on the world's most vulnerable communities. To date, (RED) has generated more than $650 million for the Global Fund, helping more than 220 million people, and is one of the world's largest funders of global health.

The annual Balmain festival will be supported by other national and international partners as well, currently including Live Nation, Chivas and Balmain Hair.
Updates about the festival can be found at balmain.com and on their Instagram.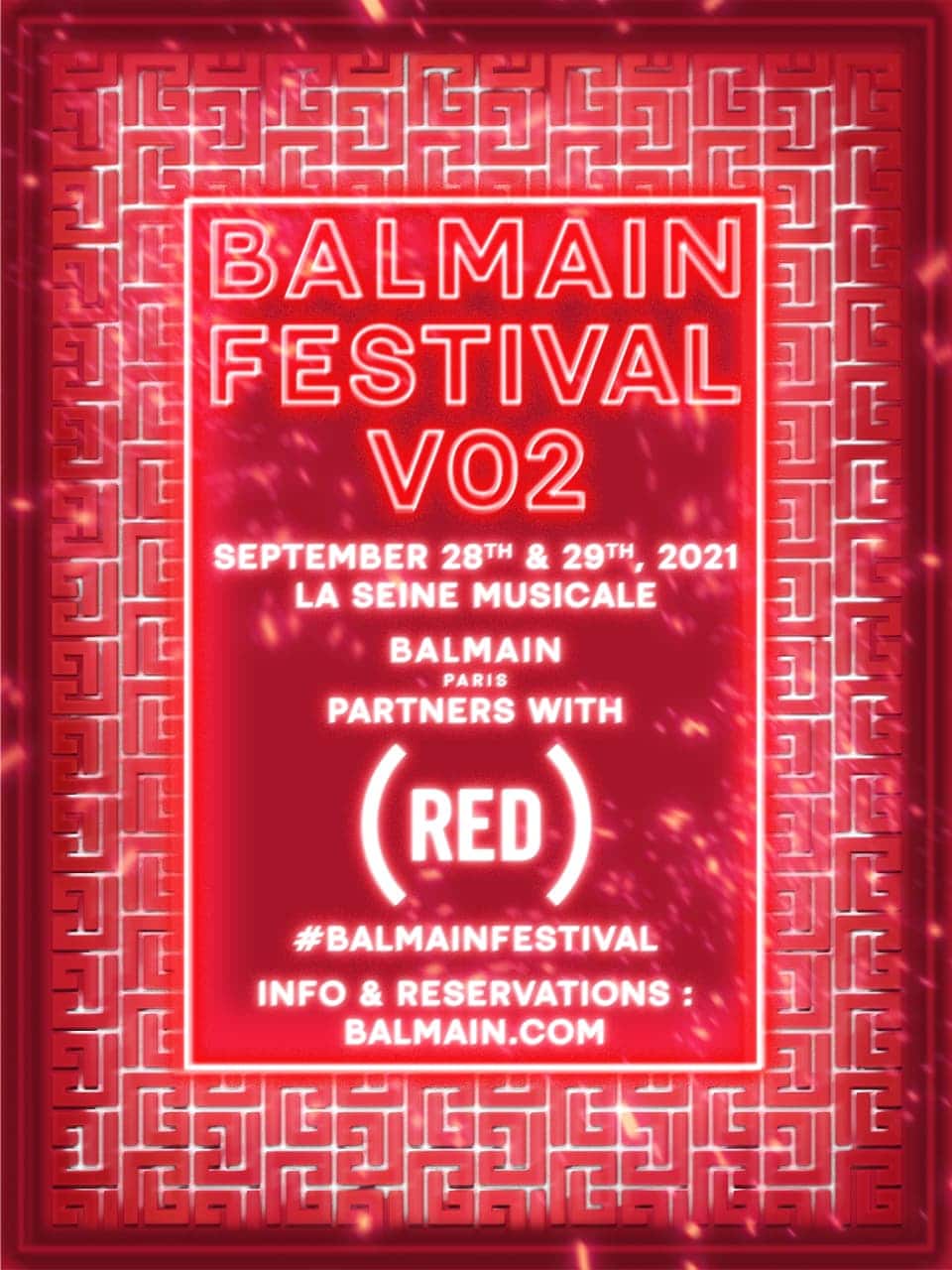 ---