Review of Balmain Fall 2022 Ad Campaign by Creative Director Olivier Rousteing and Photographers Mert Alas and Marcus Piggott with models Cherif Douamba, Chu Wong, Cristina Efi Jugo, Lila Moss, and Tye Tubbax
Balmain takes to the desert for the latest campaign in celebration of its Fall 2022 collection. The campaign was captured by photographer duo Mert Alas and Marcus Piggott.
Taking their cue from the collection's balance of powerful and precise design drawn from the codes of protective gear with subtle and delicate flourishes, Mert and Marcus create a visual language of contrast. In the center of rugged dunes criss-crossed by tire treads suggesting powerful vehicles and machinery, a sort of conversation pit of pure bright green descends into the earth.
With this setting of striking juxtaposition as their stage, the almost superhuman models tread powerfully across the shifting sand. The accompanying short film in particular emphasizes an attitude of strength and dynamism through its swirling and energetic camera work, while its progressive ambient electronic soundscape creates an uplifting mood of hope and futurism.
Though anything like a narrative or story here is abstract and minimal at most, the campaign gets Balmain's message of strength and empowerment across in spades. That the house's approach of relative conceptual simplicity and visual changes of pace (the photographers and art directors Balmain works with rarely stay the same across multiple campaigns) can still deliver consistently strong results is a testament to the impact of creative director Olivier Rousteing's design brand and vision.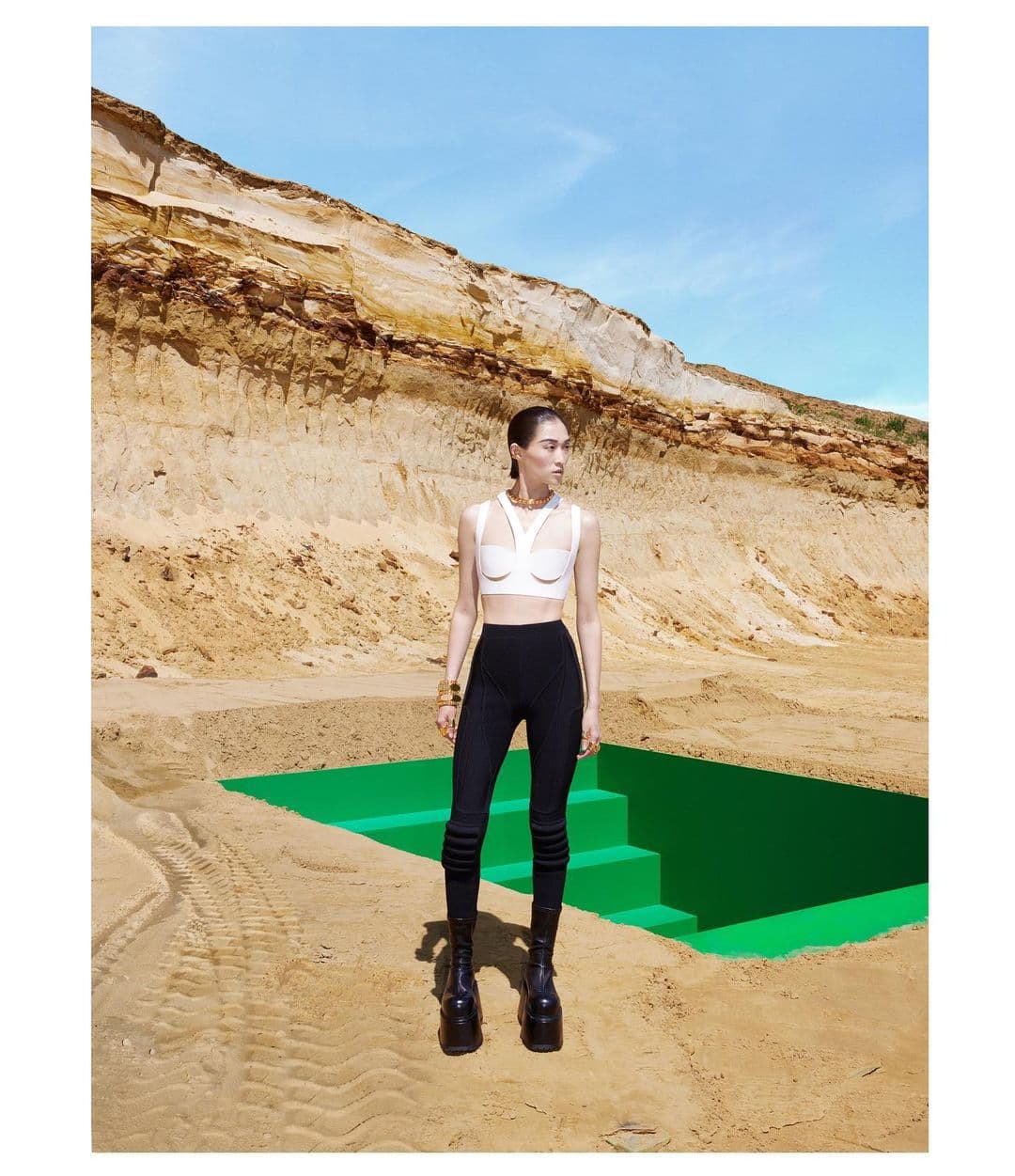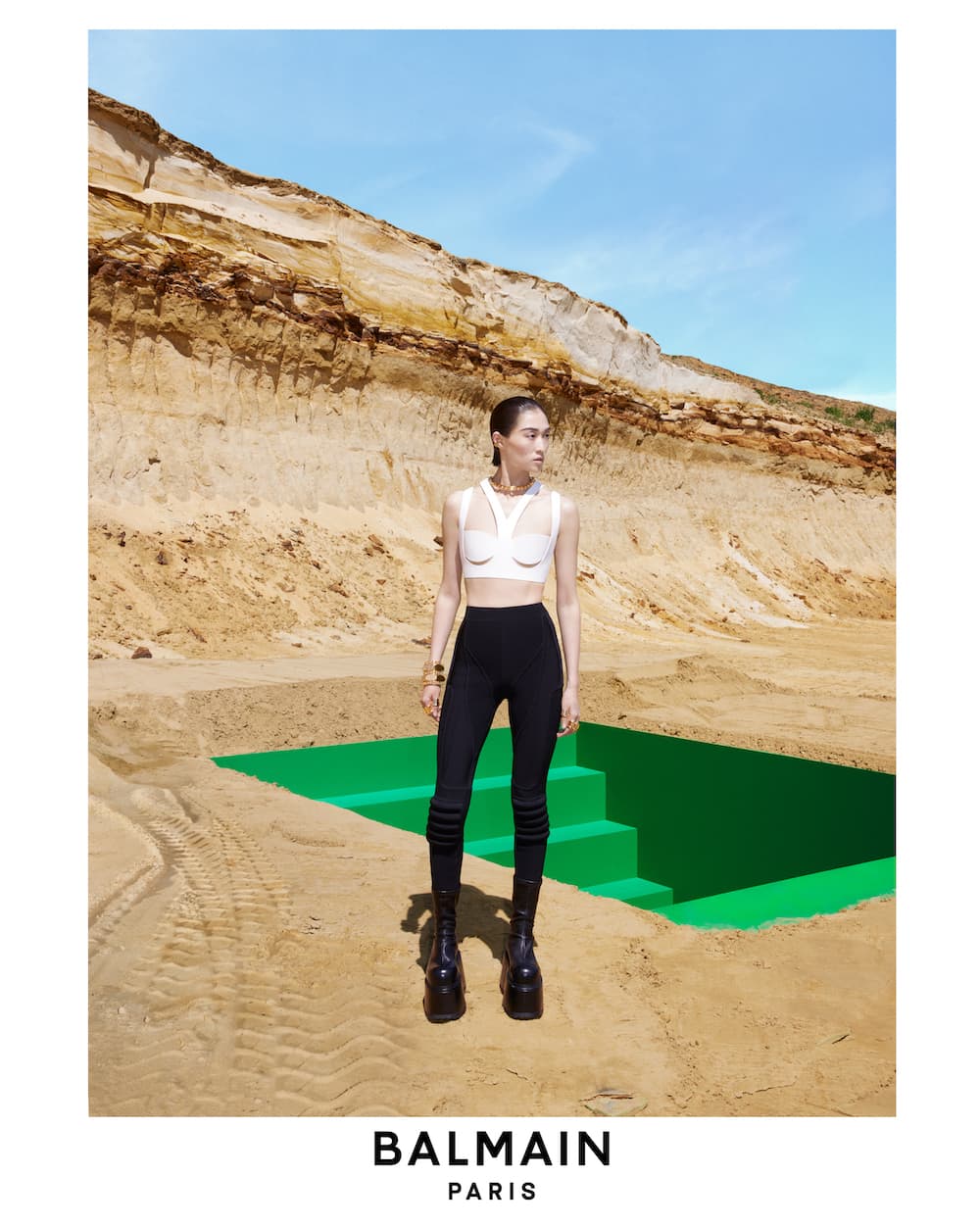 Balmain Creative Director | Olivier Rousteing
Director of Content Creation | Michail Pelêt
Photographer | Mert Alas and Marcus Piggott
Models | Cherif Douamba, Chu Wong, Cristina Efi Jugo, Lila Moss, and Tye Tubbax
Stylist | Charlotte Stockdale and Katie Lyall
Hair | Jawara
Makeup | Lucia Pica
Manicurist | Chisato Yamamoto
Casting Director | Julia Lange and Max Märzinger
Set Designer | Gerard Santos
DOP and Editor | Ilan Lampl
Colorist | Sylvain Canaux
Beauty VFX | Ant Walsham
Music | Written & Composed by Gregory Feldwick
Music Supervisor | OPM London
Production | January Productions
---