Review of Balmain Fall 2023 Men's Ad Campaign by Creative Director Olivier Rousteing and Photographer Thibaut Grevet with models Leelou Laridan, Xue Huizi, JeeHoon Bae, and Ottawa Kwami
Balmain blurs lines to find stylish new clarity in its Fall 2023 Men's campaign by photographer Thibaut Grevet.
In designing this season's men's collection, creative director Olivier Rousteing looked to the earliest menswear from the house's eponymous founder in the 60s, infusing Pierre Balmain's interest in the effortlessly and elegantly cool style of Saint Germain jazz musicians with an awareness of the contemporary intersections of music and fashion scenes. With plenty of experience directing music videos and creating expressionist portraits of musicians, Grevet feels like a natural choice for a photographer to extend this musical and dreamlike synthesis of eras and subcultures.
If I had to sum up the Balmain Men's Fall 2023 campaign in one line, it would be this: blurring lines to sharpen our focus.

– Olivier Rousteing, Balmain Creative Director
Capturing his models in a luminous green and gold studio space, Grevet makes use of effects that bend and distort light, like long exposures, blotting layers of frost, dripping water, and lens flare, to blur the sharp silhouettes of the collection. Meanwhile, other portraits take a straightforward focus that emphasizes these crisp outlines, and the two sets of imagery thus form a visual dialogue of clarity and distortion, paradoxically finding a more focused statement out of the sum of these disparate yet complementary parts.
Bringing to life the rhythmic spontaneity of its musical inspiration while maintaining that hyperbolic and razor-sharp elegance that Rousteing's Balmain is known for, the campaign is a vivid homage to dynamic French style past and present.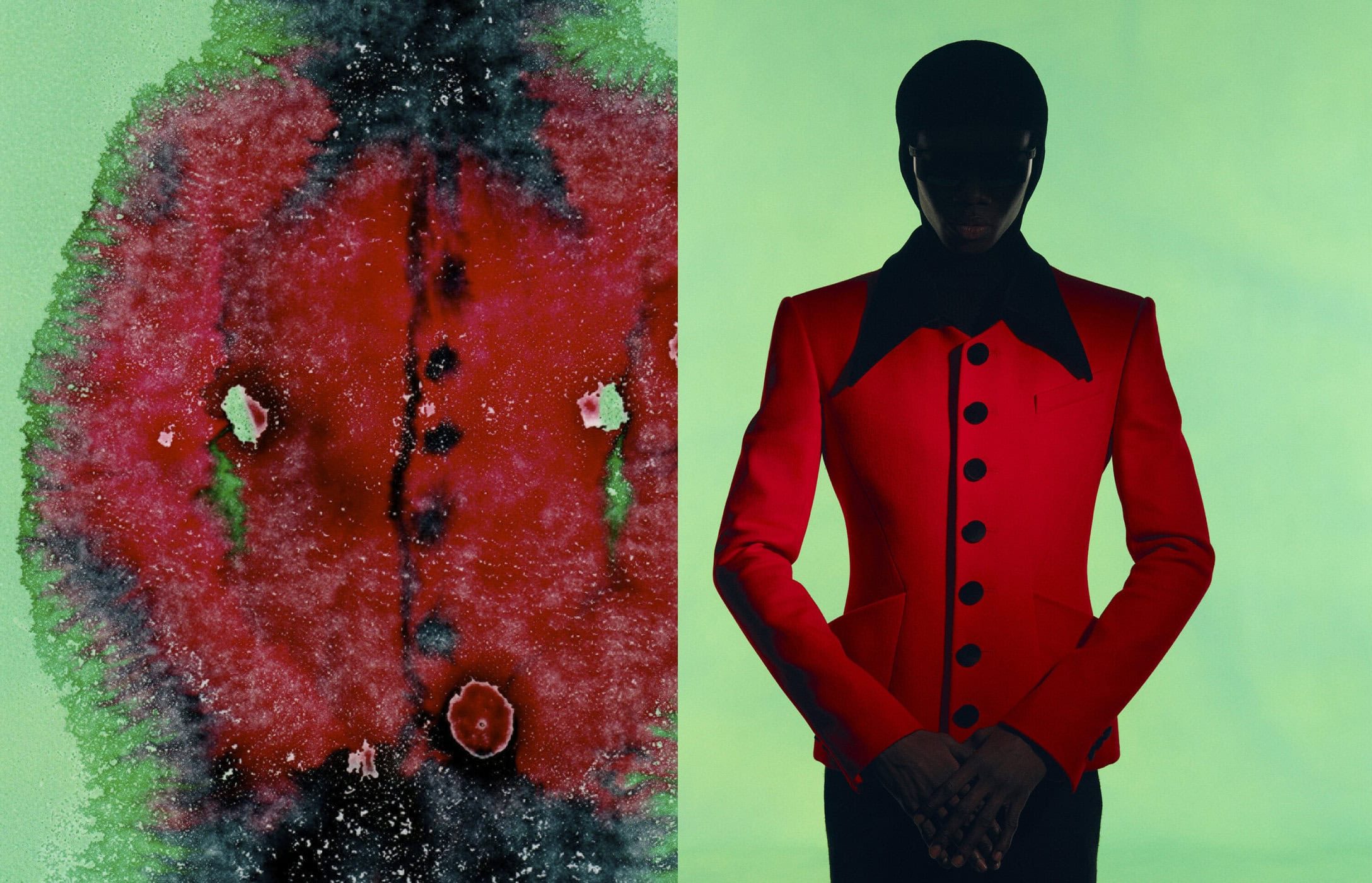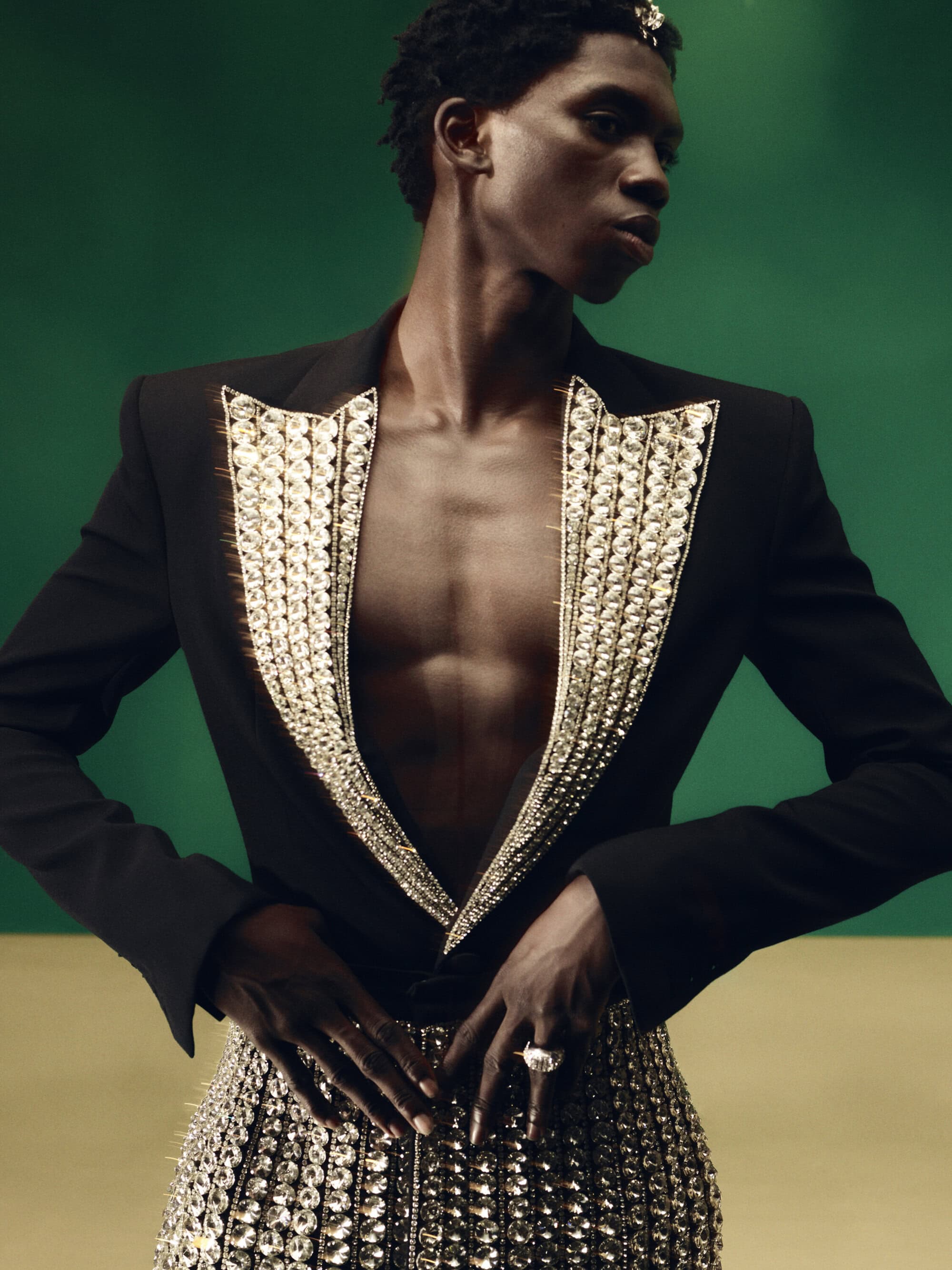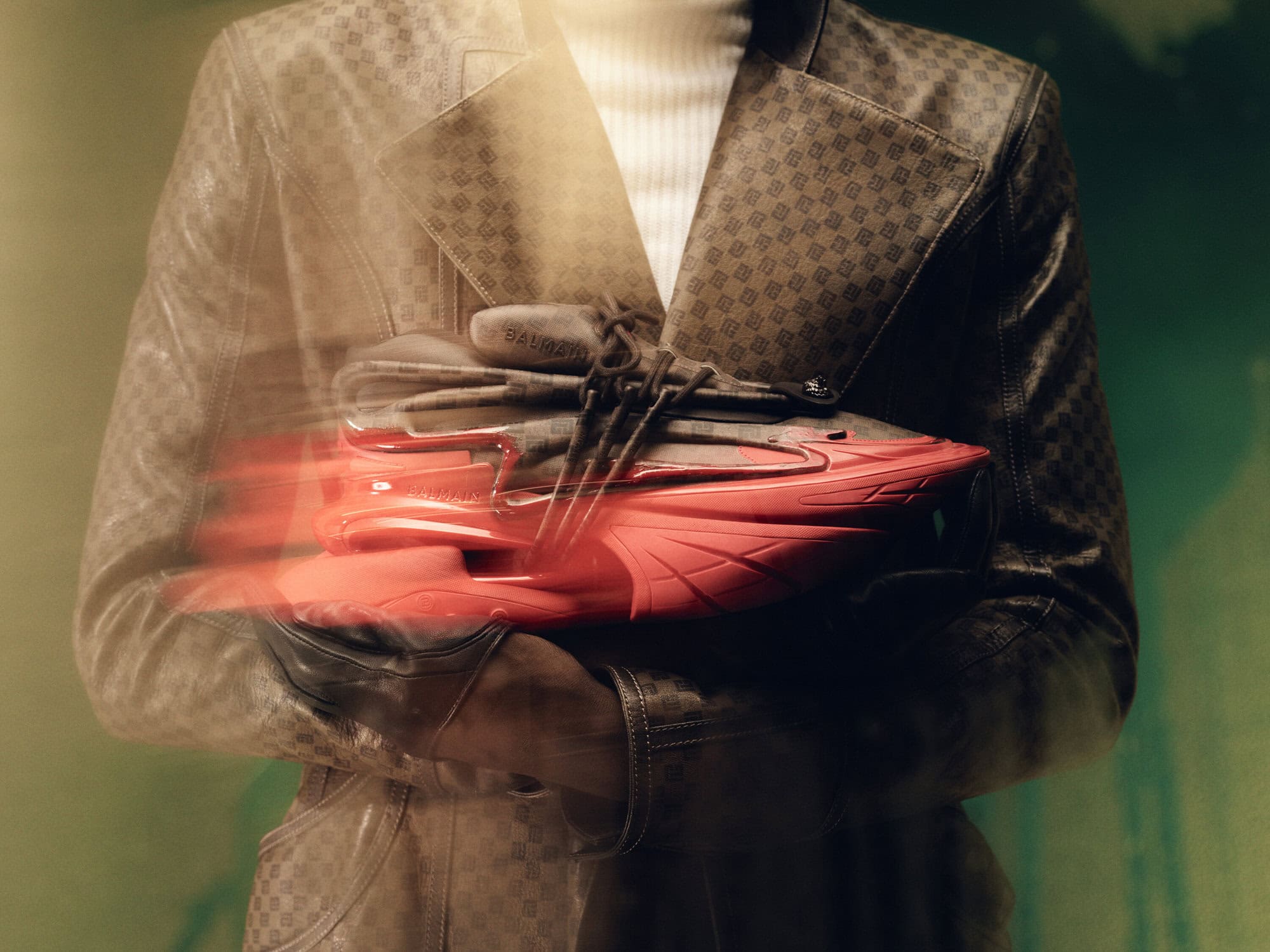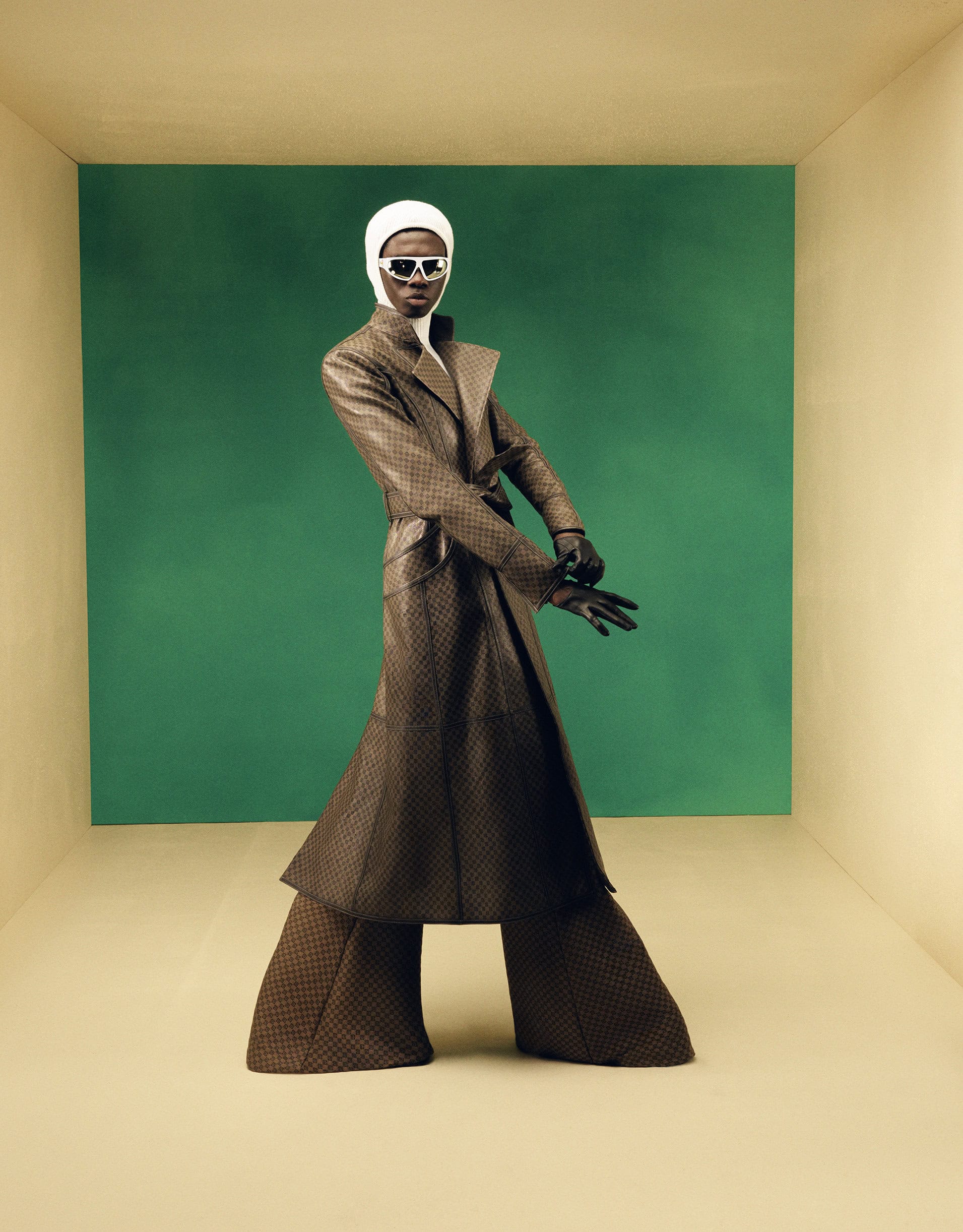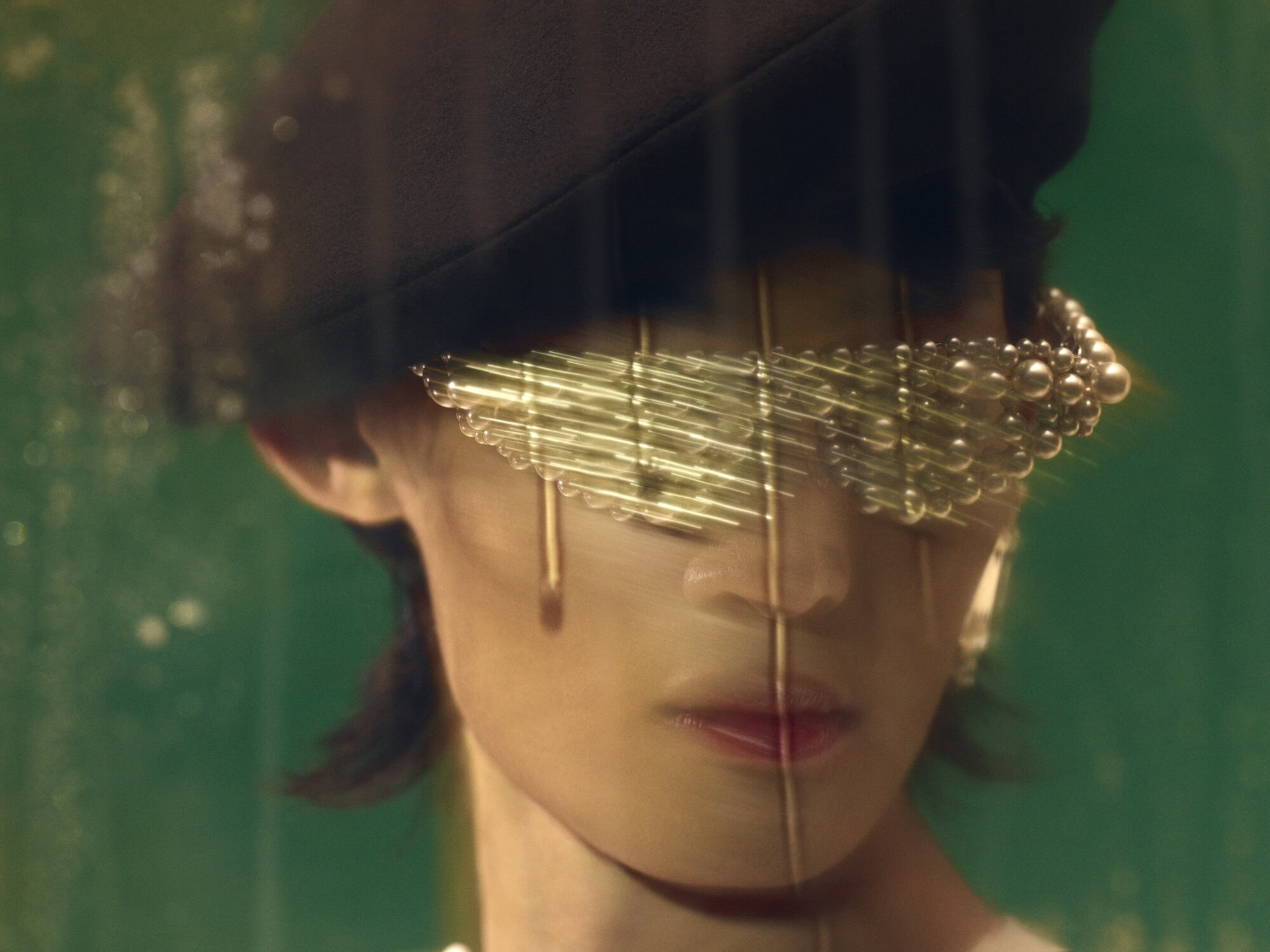 Balmain Creative Director | Olivier Rousteing
Director of Content Creation | Michail Pelêt
Photographer | Thibaut Grevet
Models | Leelou Laridan, Xue Huizi, JeeHoon Bae, and Ottawa Kwami
Hair | Evanie Frausto
Makeup | Jamal Scott
Set Designer | Philipp Haemmerle
Casting | Anita Elizabeth Bitton
Executive Production | Now Open TV
---