Review of Balmain Spring 2023 Ad Campaign by Creative Director Olivier Rousteing and Photographer Ben Hassett with models Sasha Pivovarova, Shanelle Nyasiase, and Mamuor Majeng
Balmain moves boldly into the future while keeping one eye on the past with its new Spring 2023 campaign shot by photographer Ben Hassett.
With saturated colors and a hyper-graphical style, Hassett's portraits offer an energetic look at Olivier Rousteing's design work that fuses historical artistic references with a muscular modern glam. The models pose under bright lights before a high-contrast backdrop of turquoise and scarlet, which creates a galvanizing chromatic impact. Finished off with a subtle use of motion-blurring exposure technique, the photographs convey a propulsive forward energy, even as their subjects exude a statuesque stillness.
Powerfully conveying the collection's slick cross-temporal character, the campaign is another potent statement of Balmain's signature, unstoppably bold style.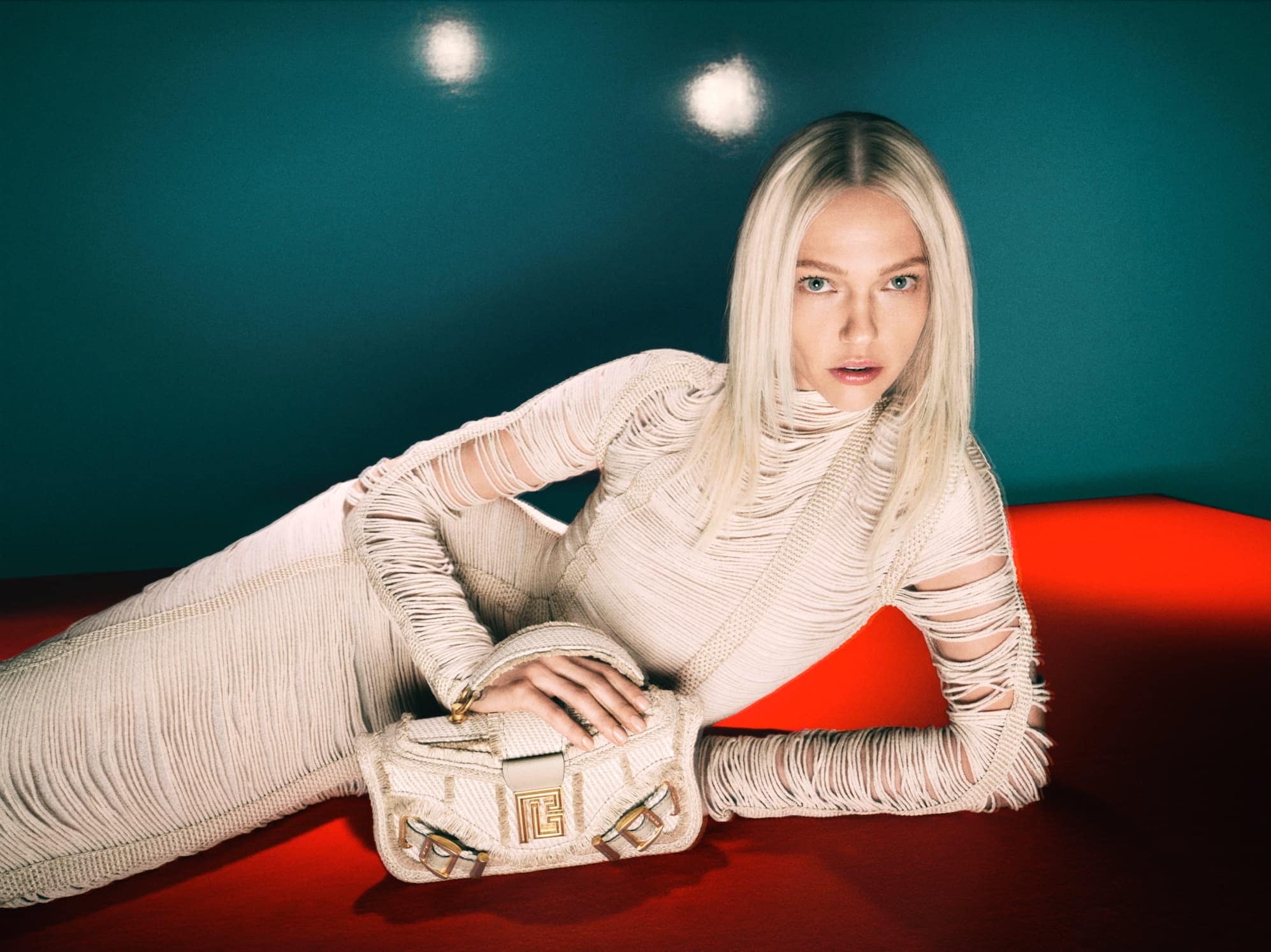 Balmain Creative Director | Olivier Rousteing
Photographer | Ben Hassett
Models | Sasha Pivovarova, Shanelle Nyasiase, and Mamuor Majeng
Hair | Orlando Pita
Makeup | Fulvia Farolfi
Manicurist | Naomi Yasuda

---