Multiple colours create a joyful experience in Prada's exclusive shop windows at Bergdorf Goodman
Starting from March 8th to March 21st, a geometric game of colours expresses Prada's key visual traits in the windows of Bergdorf Goodman. A luminous horizontal band unites the women's and men's windows overlooking Fifth Avenue in New York, creating a scansion of colours that arise and combine with the setting.
The windows feature the Prada logo and a white luminous line, which accompanies the viewer to an alternating succession of scenarios, determining a single horizon. White displays highlight the bags and accessories, until they capture the colour, with an alignment and scanning effect that catches the eye in the various scenarios. The two-dimensionality and rigor of the color bands that expand the space are interrupted and animated by a special selection of products for men and women that becomes the protagonist of the scene.
Presented for the first time globally in womenswear, the vichy is offered in classic shades such as pink and blue in skirts and tops, pajamas and knitwear, and also in raffia bags. The vichy pattern also stands out in the brightest red and turquoise and in black for him. The men's selection for Bergdorf Goodman includes also an exclusive offer from Prada's Spring/Summer 2023 collection.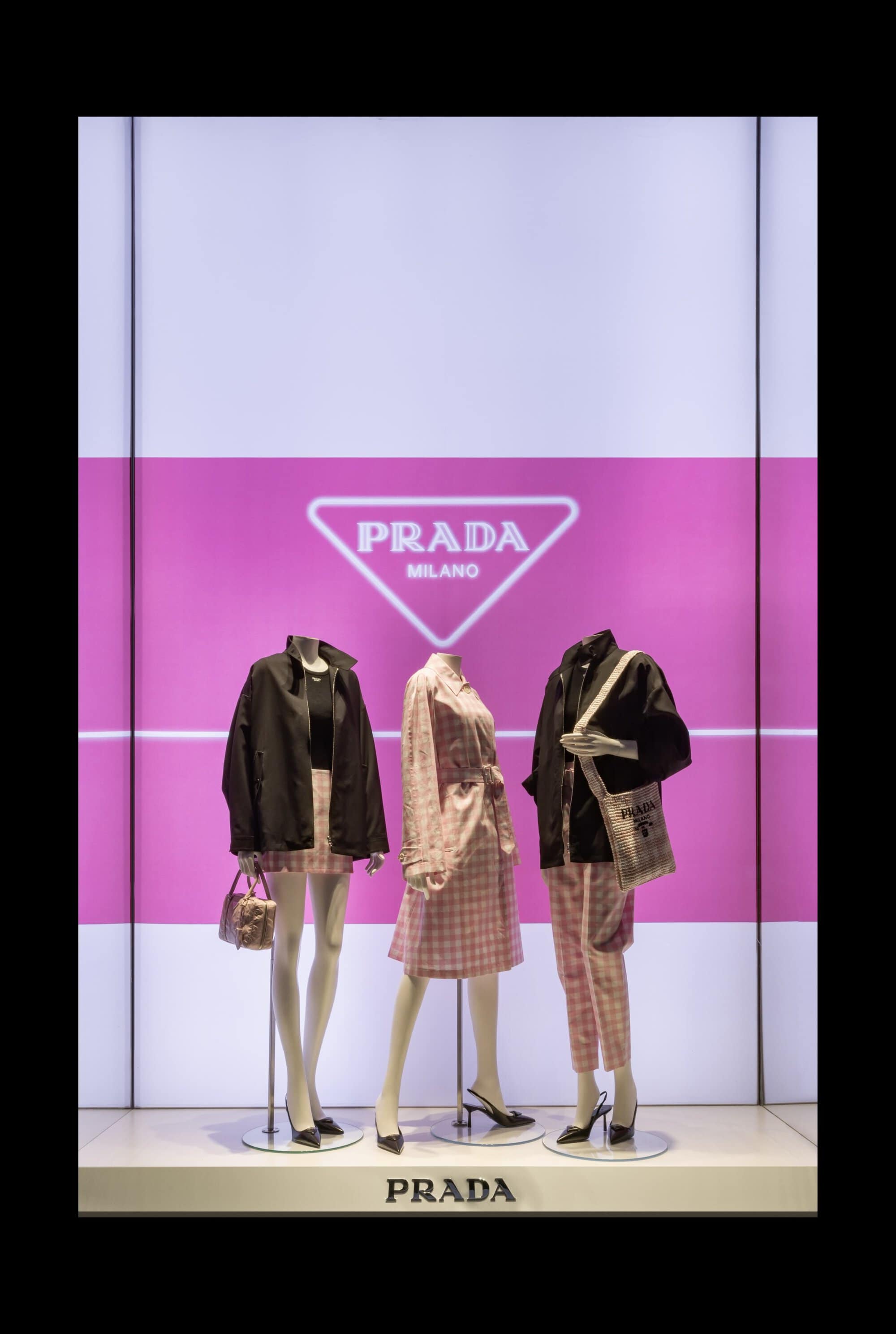 Location
Enter Address here
---